Is this the plug you are looking for? This is the one that would have been used on your year but it is a euro and possible could have been order radio delete in that cause a Blaupunkt was usually installed.
The speaker plugs are generic European plugs that look like this.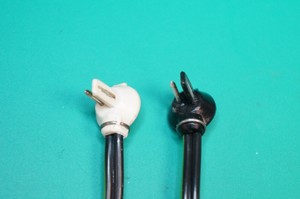 Your year wouldn't have came with the silver faced becker. None of these radios used an inline fuse. It is located in the rear of the radio and fuse box.