So I remove the trunk lid irons from my SEC and install the ones I got from Markus.
Trying to put the trunk lid back on, I discover that it doesn' fit.
Sure enough, lining up the two different sets of trunk irons, the differences are obvious.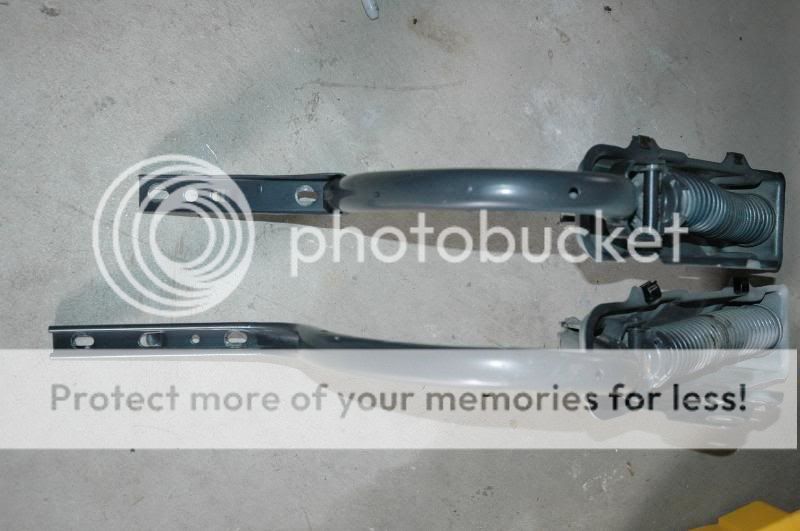 Not only are the irons on the SEC longer, they are also wider.
OK, next step; transfer the steel springs to the SEC's irons. :thumbsup:
Only, the pin holding the spring assembly in place is spot welded.
Some quick work with my Dremel and I have the steel springs.
Now I just have to find a spring compressor to allow me to install them on my coupe irons. Any suggestions?
Stay tuned.........