FS/FT: 1981 280TE
Ok, so I have this 81 280TE. I had intended to do something with it, but haven't yet and could use some other stuff right now.
It doesn't really run right (stays running if you blip the throttle constantly or hold the plunger open with your finger), the paint and interior are worn, SLS is sagging. The car is complete though and it has some good stuff, such as:
-3rd row (not quite palomino, maybe just faded)
-ABS
-Euro bumpers
-"Fanfare"? dual tone horn
-Fire extinguisher bracket
-Cargo cover brackets, no cover though
Current vehicle condition: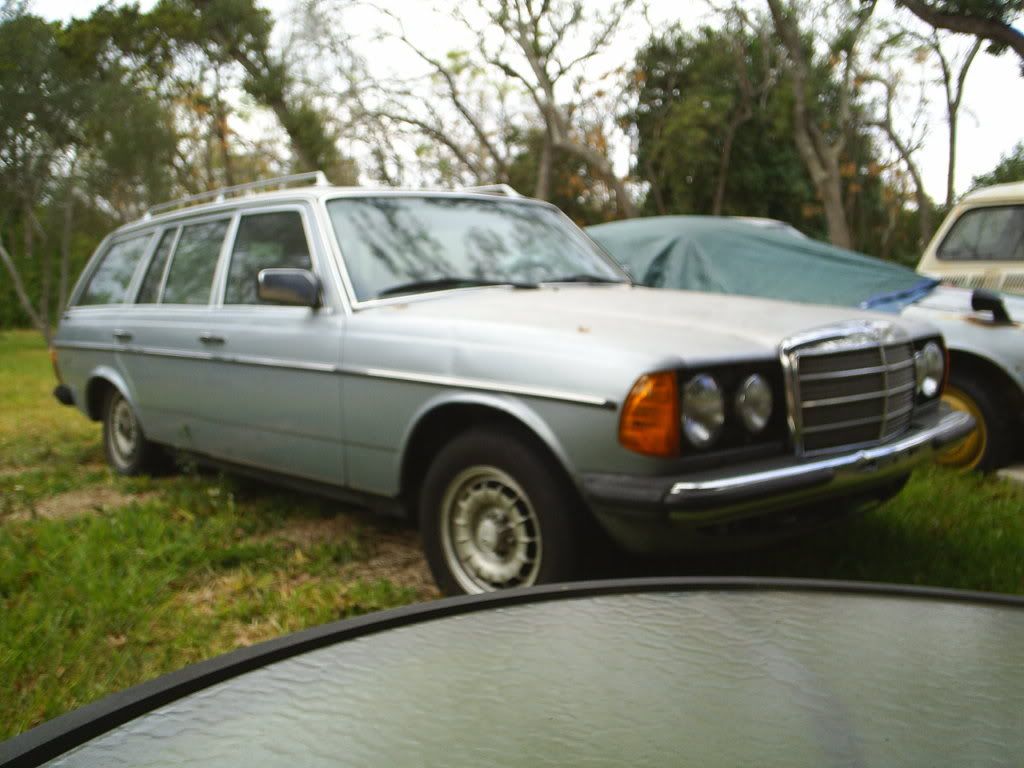 More pictures here:
Pictures by tantank79 - Photobucket
I would like to trade for one of the following:
-running 300D (turbo), blue interior preferred
-OM606.962
-Car hauler trailer
-TIG welder
-pre 64 GM product
-something else?
Or for sale at $1000 obo
Thanks for looking!