Discussion Starter
•
#1
•
Hello, so my front right air bag went out at 125K miles. In order to save some money, I purchased a remanufactured OEM one from rebuildmastertech.com ($200) rather than go with Arnott Remanufactured($450) or Bilstein New ($600). I read that the Arnott one does not preserve the C/S (Comfort/Sport) functionality. So, I opted for a remanufactured OEM one with replaced air bag:
Find amazing deals on Mercedes-Benz S-Class W221 2007-2013 Remanufactured Base RWD AIRMATIC Front Suspension Air Spring Bag Strut - Single. Order today and receive Fast Delivery and Discounted Prices!
rebuildmastertech.com
I then noticed that there are other sellers of remanufactured OEM ones on Ebay ($150):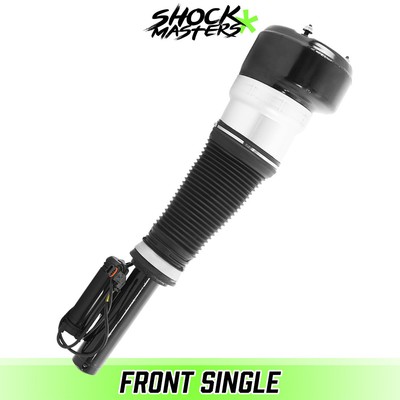 OEM Remanufactured Air Strut Assembly. 1 Front Air Strut. Front Air Ride Suspension.
But, it seemed safer to go with RMT as they have a proper web site.
The next time a front air bag goes out (the left side, hopefully), i'm considering only replacing the air-bag assembly (upper part) and keeping the shock (lower part).
III.Fit For the Following. Our warranty is valid for max. 24 months without mileage limitation. OEM Part Number. Quality Warranty: 24 Months.
Has anyone here figured out where to get the special tool that is needed to reduce the pressure of the assembly in order to remove the upper locking ring?
Thanks,
/John.