Do make sure you know precisely what you're getting for that price!
The Tirefit system itself consists of 2 main components - the compressor box and the can of Tirefit gloop with its connecting hoses:
Inside the compressor box is the compressor, hose with integrated pressure gauge and power lead with *** socket plug. A power switch is also incorporated in the exterior of the compressor box. The compressor system may, of course, be used for routine tyre inflation without being connected to the can of gloop:
The boot (trunk) compartment is a very useful accessory: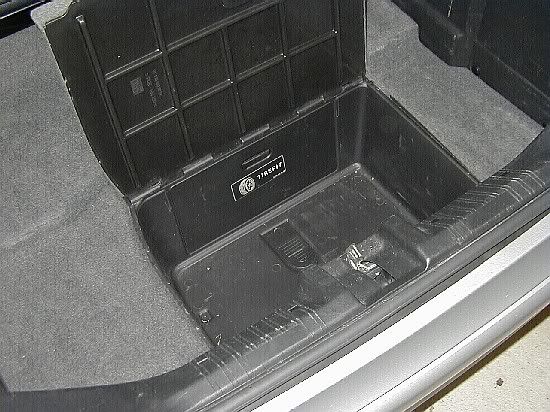 At the front, there is a removable flap behind which both components of the system can be stowed without intruding upon the compartment space: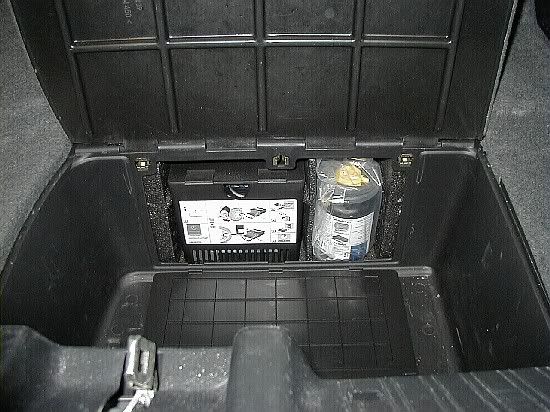 If you buy the excellent 'Roadsterbags' for the SLK:
the third bag which is supplied with the Roadsterbags fits neatly into the boot compartment and is ideal for holding the spare bulb kit, owner's manual, cats, small children etc:
The Tirefit is a very neat system and the boot compartment without 'space saver' tyre makes very efficient use of the available boot volume of the SLK.