Discussion Starter
·
#1
·
I'm considering moving on from my BMW E34 wagon in part for its mediocre rear seat accommodations (hence my W140 threads). While the S124 didn't initially figure in the contenders, I like what I hear about the ride compared to their chief competitor, and good examples of the front interior certainly float my boat: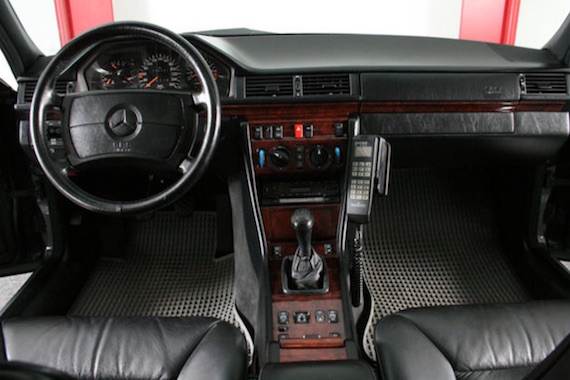 For context, here's what I'm coming from:
But the rear seat area is disappointing. There aren't any facevents? Not the smallest table-like surface? No center armrest, really? And the maplights look like random blobs... The seat itself might be better than an E34T's, but the rest needs improvement just to get to baseline. I wonder if anyone has examples of upgrades, whether factory or customizations, to the rear passenger area in a 124 wagon?
Were heated rear seats ever available for a wagon?
I've some ideas, three of which I've already done on my E34 - individual maplights, headrests (not standard, or even available, on US-spec cars), and modifying the rear facevents to go through the heatercore. Some might apply more to a 124, others less so without further modifications. The first one I've begun, and the rest are increasingly distant:
- Relocate the seatback latch pins to recline the seatback, perhaps 5 degrees.
- Heavy curtain, perhaps several layers of cloth and a rubber sheet inside, attached with snaps or similarly to the headliner and seatbacks, behind the headrests, around to the C-pillars. This is for visuals as well as quieting.
- Take apart the seat bottom (which on an E34 stays in place when the backs fold) and see about replacing some of the foam with harvested 750iL material, adding heating pads while I'm in there.
- Take apart the seat backs, trim some of the foam to cure some assymetry and maybe soften it somehow. Add heating pads while I'm in there, and rig up the switches.
- Custom rear center console, likely made of plywood and vinyl, extended as much as would still allow seat folding, with a table area, cupholders, and extended facevents.
- There's already 5% tint, but an opaque shade would be a bonus.
- Picnic tables.
- B-pillar facevents.