Evening all,
I'm going to replace my front right and from left suspension and I'm looking for advice on where to buy OEM replacements. Looking at my usual suppliers the left side seems to be only available as a reman. The right side is available new. I've come across a company called Arnott that specialize in rebuilding OEM or supplying new versions that they've designed and built that exceed OEM. So my questions are has anyone used Arnott products and are they satisfied?
Thank you in advance for any help/insight.
I have just replaced all mine with these. I'm very happy with the ride quality in sports and comfort.
The service from these guys was great.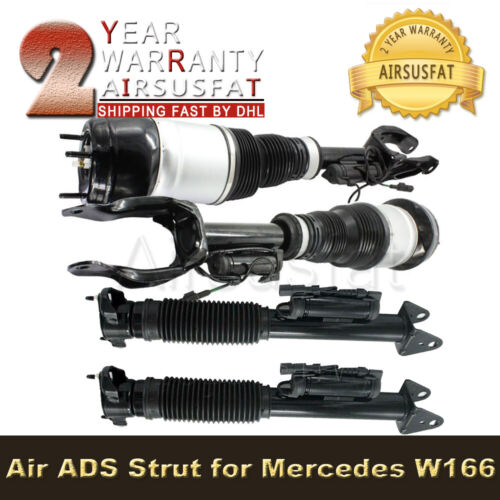 Find many great new & used options and get the best deals for 4pcs W166 Rear Front Air Suspension Shock For Benz ML350 550 With ADS 1663206713 at the best online prices at eBay!
Sent from my iPhone using Tapatalk