·
W163 and General M Gremlin
Discussion Starter
·
#1
·
Welcome BW Members,
IF you wish prompt responses from members, know/learn your vehicle chassis-type (ie. w212, sprinter, w126, c257, x247, etc....) and which forum to post in.
*IF YOU ARE NOT SURE
where to post
=====> Some required READING for you, to help you navigate, etc., thru BW: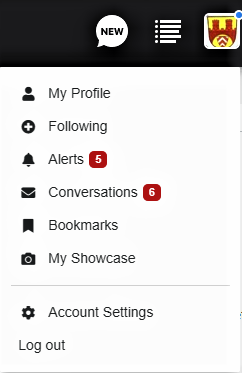 You can also click the 3 vertical dots for FAQ (next to your top right avatar) Clicking on your Avatar: Menu of options Clicking the 3 Vertical Dots, menu of options: Clicking FAQ will show how to navigate the forum, and take advantage of all function. The archives contain a wealth of...
www.benzworld.org
If it's a specific question on a specific MB make, model, chassis, then spend a moment to locate your chassis forum (
*
READ THE ABOVE) so that you can post your query in the correct forum.
Each of the chassis forums has many helpful BW members that can assist you with your query or troubleshoot. To help them help you AND......
In order to realize the full benefit of this forum,
kindly complete your user CP profile
====> Account Details Icon
at the top right corner of this webpage
.
Click on your icon----> click on Account Settings---->
goto Account Details----> add vehicle details---->
ADD your make model YEAR
----> click save.
DID I MENTION.... to ADD your YEAR?? (not all years are created the same)
(This message also applies to the
not-so new members too, who ignore this account detail.
)
It's the Cordial thing to do on any automotive forum.
Once it's saved,
your vehicle information, will be a fixture under your Avatar / Icon for all members/readers to see when you post,
instead of readers playing the
'don't know what you drive', 'what year is this MB?',
and BLOWING past your post.
If it's a General MB question, then feel free to post here in the General Forum.
Hitn Run post
? - no adequate response from the OP? no problem ====> Recycling Bin
Happy Driving
from the
General M Gremlin
.