Discussion Starter
•
#1
•
Most of this info came from you guys, but I did go off-site for a couple of things. This is just to have it all in one place.
A balanced O2 Sensor will show 0.45 volts on average and keeps fuel mixture at 14.7 to 1.
G3/2 Heated O2 Sensor ----- Testing the Component
Mercedes Benz Model 124 with M103 engine
124.030; 1989 300E; 103.983; 3 Liter
G3/2 Heated O2-sensor In exhaust pipe, rear of transmission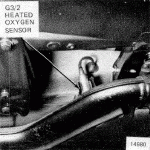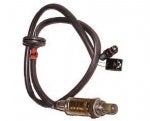 G3/2x1 Connector, O2-sensor heater coil (2-pole) Left side of front passenger footwell
G3/2x2 Connector, O2-sensor signal (1-pole) Left side of front passenger footwell
Unsnap and remove carpet in front right footwell
With ignition off and key out.
Locate and disconnect O2 signal connector G3/ 2x2 (wide screwdriver gently turned should unclick it)
Insert one single wire strand into connector and reconnect as tight as possible.