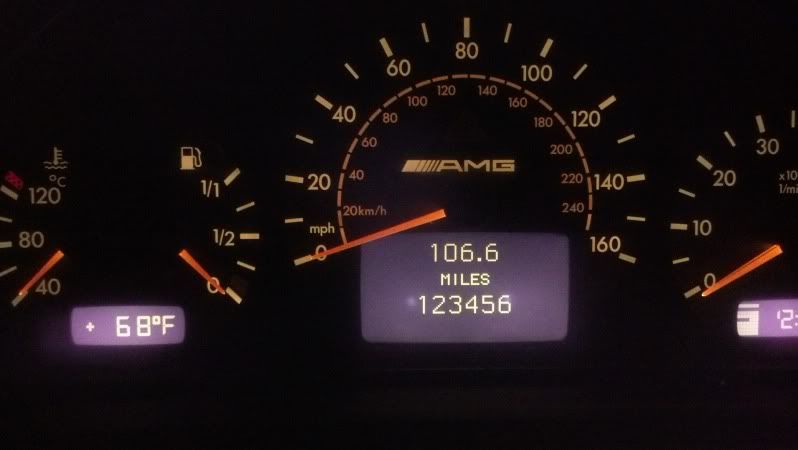 Hi,

Do you know what kind of rims those are? I just put a deposit on a silver 2002 E430 with the same rims. It's a very clean car with only 60k miles. No sport package, but it looks great with those rims. I also have a 99 E430 Sport with 113k miles and the standard sport rims.

Thanks,
Chris

UPDATE - Answering my own question here - I bought the car and looked at the inside of the rim. It's a Rial DF aftermarket rim. They do look quite good on the car.
Yes, Rial wheels. A good German wheel company.
Here is a pic tonight of my current mileage, second Merc ive captured with this number.