Hi guys,
I'm Dale, just signed up, been looking through your forum for few months now and thought I'd join..
I bought my first and only Mercedes about 3 months back, it's a 87 560 SEC Auto, the bodywork is terrible, rusty as hell.. Underneath is not to bad but still needs work really..
I bought it because it was very reasonably priced and guessed I could have some fun in it and make my money back selling the parts when I'm finished with it..
Only done a few modifications to the car.. Welded the differential, Cut exhausts off at the downpipe, and the car already had some lowering springs on it..
Iv had a good few outings in the car now, there is a drift comp each month called King of the Ring at Arena Essex.. It's a good laugh and improves drift skills. Iv taken many cars round before, usually cheap BMWs that end up quite battered.. The SEC has been the best car by far that iv taken round.. More than enough power and it sounds like a NASCAR, literally people are coming up t me in the pit lane and congratulating me on such a fine vehicle
Anyway, the car is unfortunately being broken for spares now, but I'm semi thinking about keeping the engine and putting it in some thing small with no roof..
My question is, what manual gearbox assy can I get for the 560 lump? In my searching I found some vague info on a jeep gearbox fitting?!?
Here's a few pics of the car in action:thumbsup:
The day I picked her up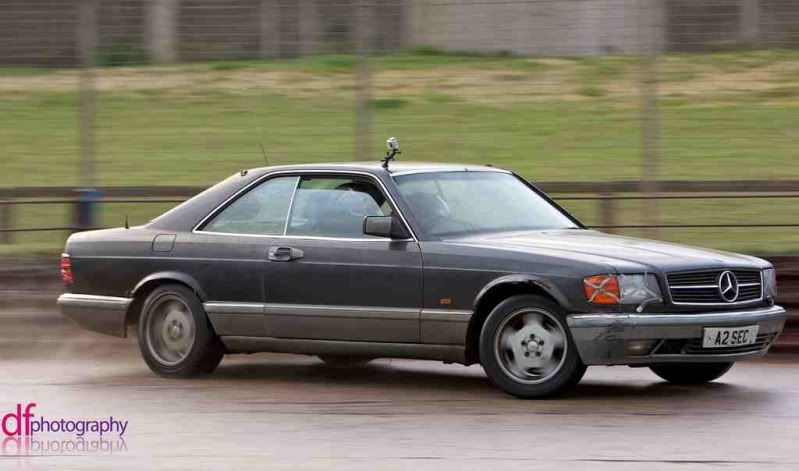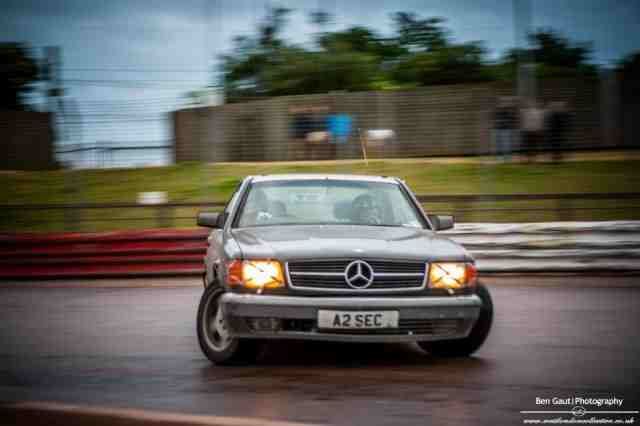 oops, may have spun and caused a crash..haha