Sorry about the picture quality, I have 5 megapixels shots that seem to have distorted a bit when resized down to 25%.
Also, I'll be swapping out the front spacers installed in these pics to bring the front wheels in by 5mm.
I hope you guys like the set-up, but more importantly I hope this inspires some of you to add some nice plus sized wheels to your MLs. I'd love to see more personalized W163s!!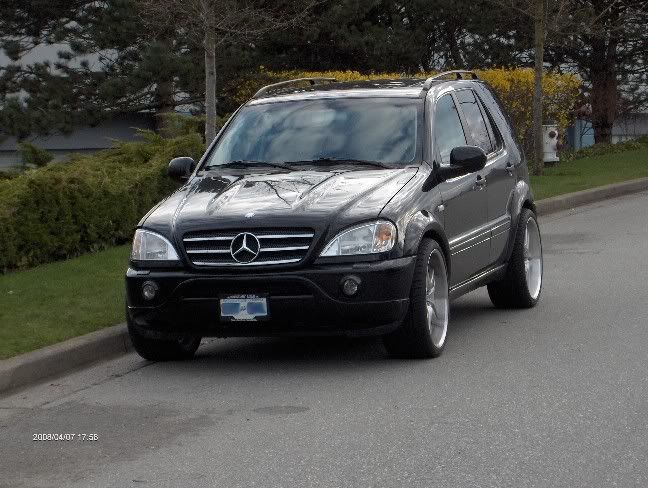 Old 22" OZ wheels: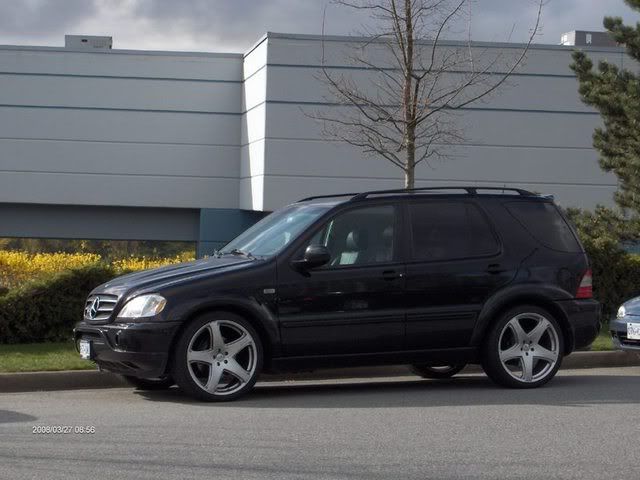 Snow-tire set-up on black OEM AMG 18":