Discussion Starter
·
#1
·
I'm trying to install a keyless entry in my 1986 300SDL and I'm having trouble.
Here's the central locking pump:
Here's the factory wiring diagram:
Here's the wiring diagram for the keyless entry: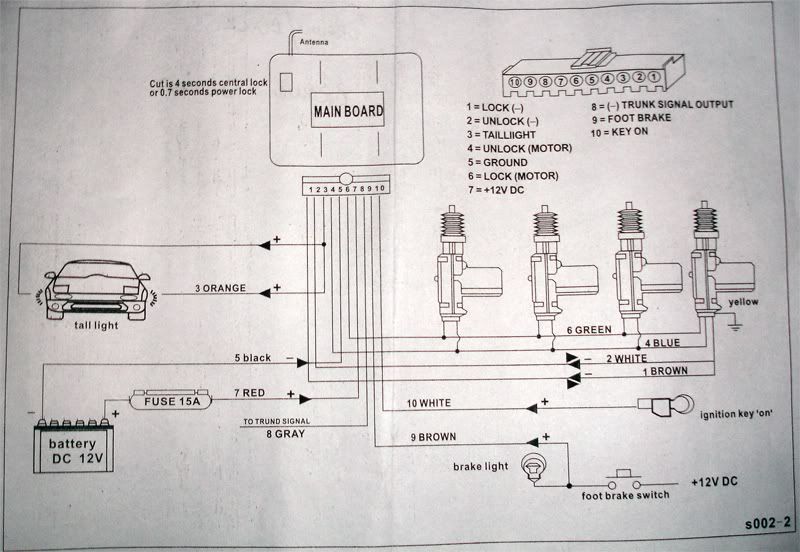 I know where to hook up the power, ground, and tail light confirmation wires. I'm not using any additional actuators and just want to hook this up to operate the locks via the pump in the trunk.
I'm getting confused about which wires to hook up for the lock/unlock feature.
On the keyless entry diagram there are 4 wires noted for this.
1 (Brown) = LOCK (-)
2 (White) = UNLOCK (-)
4 (Blue) = UNLOCK (motor)
6 (Green) = LOCK (motor)
I'm assuming I should only worry about using wires 1 and 2 since it looks to me like 4 and 6 are for operating additional actuators, but where should I splice them in?
Please help!!!!