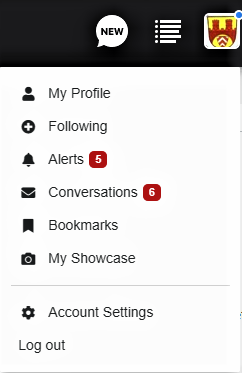 5
You can also click the 3 vertical dots for FAQ (next to your top right avatar)

Clicking on your Avatar: Menu of options
Clicking the 3 Vertical Dots, menu of options:
Clicking
FAQ
will show how to navigate the forum, and take advantage of all function.
The archives contain a wealth of information in the form of DIY threads, video's, repair manuals and so forth.
Advanced Search
in your section of the
forum archives helps to find
threads related to your issues,
If you already found the forum section for your car, using
'Search Community'
in the top banner, with options of searching your forum section, or the entire site. might be the easiest way.
(Clicking 'Advanced Search' on the bottom will take you to the option of the second from top image)
To search within a specific thread, you use the same search box (see last pic)
Enjoy