thanks to a helpful guy who posted it for sale here.
everyone should own a euro m110, this engine is a monster compared to my US version. the pedal is slower, but im sure it just takes getting used to. this car "takes off" at 80mph, my us one can only pull away if its under 55-60mph.
its got ALOT of miles but it seems not to be an issue, its loud and shakes alot more at idle than my first 280. but that just says its a beast
speedo says 189,000 miles, not sure if that included the kilometers it was used while in frankfurt. it was there for atleast 80,000 km's(stamps in the owners manual)
Approx. year 1979(its supposed to be an 80, has no mfg date on the car)
Lights BOSCH
Cab 01121
Dealer Frankfurt branch (217)
Interior Unknown code (035)
Paint
504 english red (T) (с 01.01.1975 по 31.12.1981)
Options
254 Becker radio Europa Kurier cassette (с 01.06.1978 по 30.11.1990)
420 automatic transmission, floor shift (с 01.01.1963)
502 outside rear view mirror, on the right (с 01.01.1963 по 31.03.1983)
531 automatic antenna (с 01.01.1963)
570 folding armrest front w202/210 stowage box front with armrest (с 01.04.1970)
front folding armrest w202 - housing at front with armrest
640 aluminium disc wheels with radial-ply tires (с 01.10.1969 по 31.12.1989)
682 fire extinguisher (с 01.04.1970)
it has the stock becker, warning triangle, but i dont have the fire extinguisher...
no sunroof, crank windows, no rear speakers, no electric coolant pump like my US version, no tach. it also has the old style black dash with many cracks.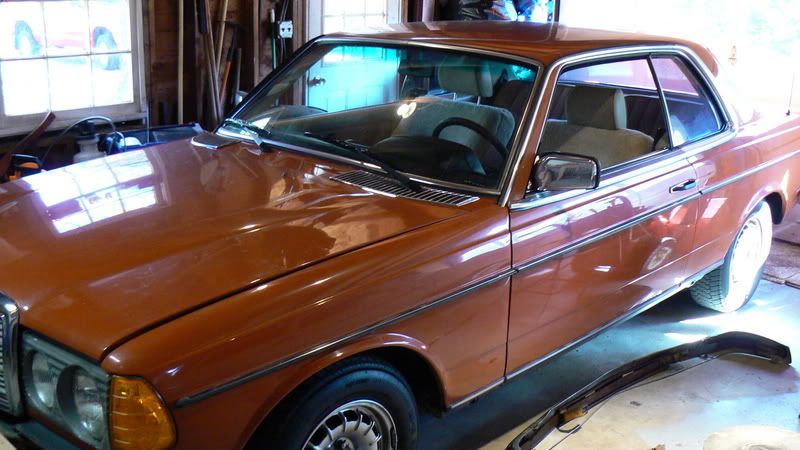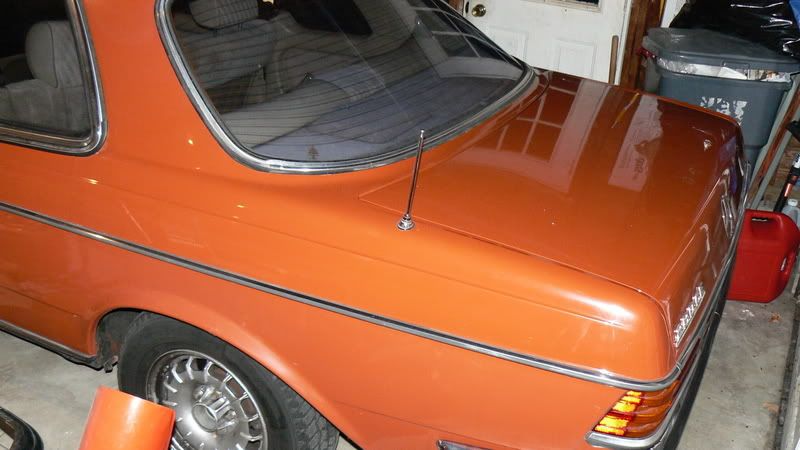 needs a new light, minor body work around it, and slightly bent fender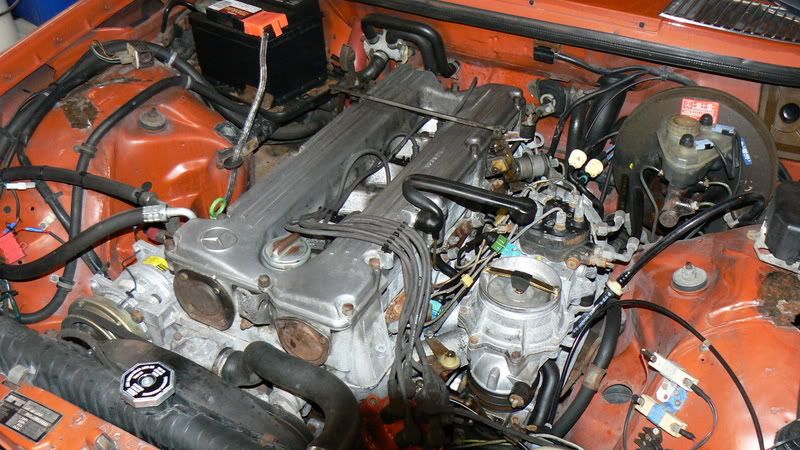 looks kinda weird because i sprayed a little wd40 to get rid of oxidation specs on the aluminum
rusty fenders?? it puzzles me because there is no missing rubber coating on the wheel well, it looks like it rusted from the top