my father took the car to a shop to fix the overheating problem and the oil leak, heres the bill.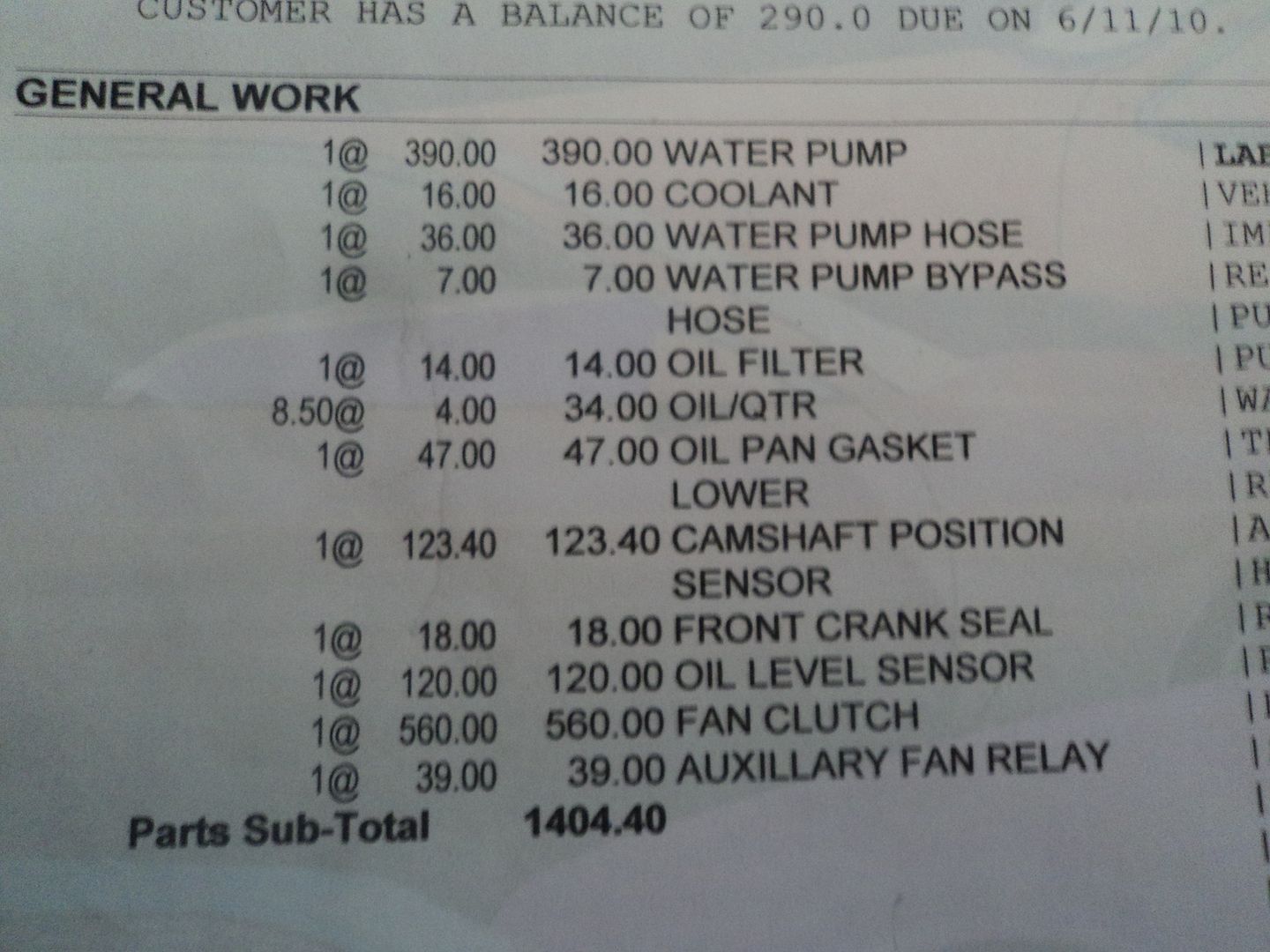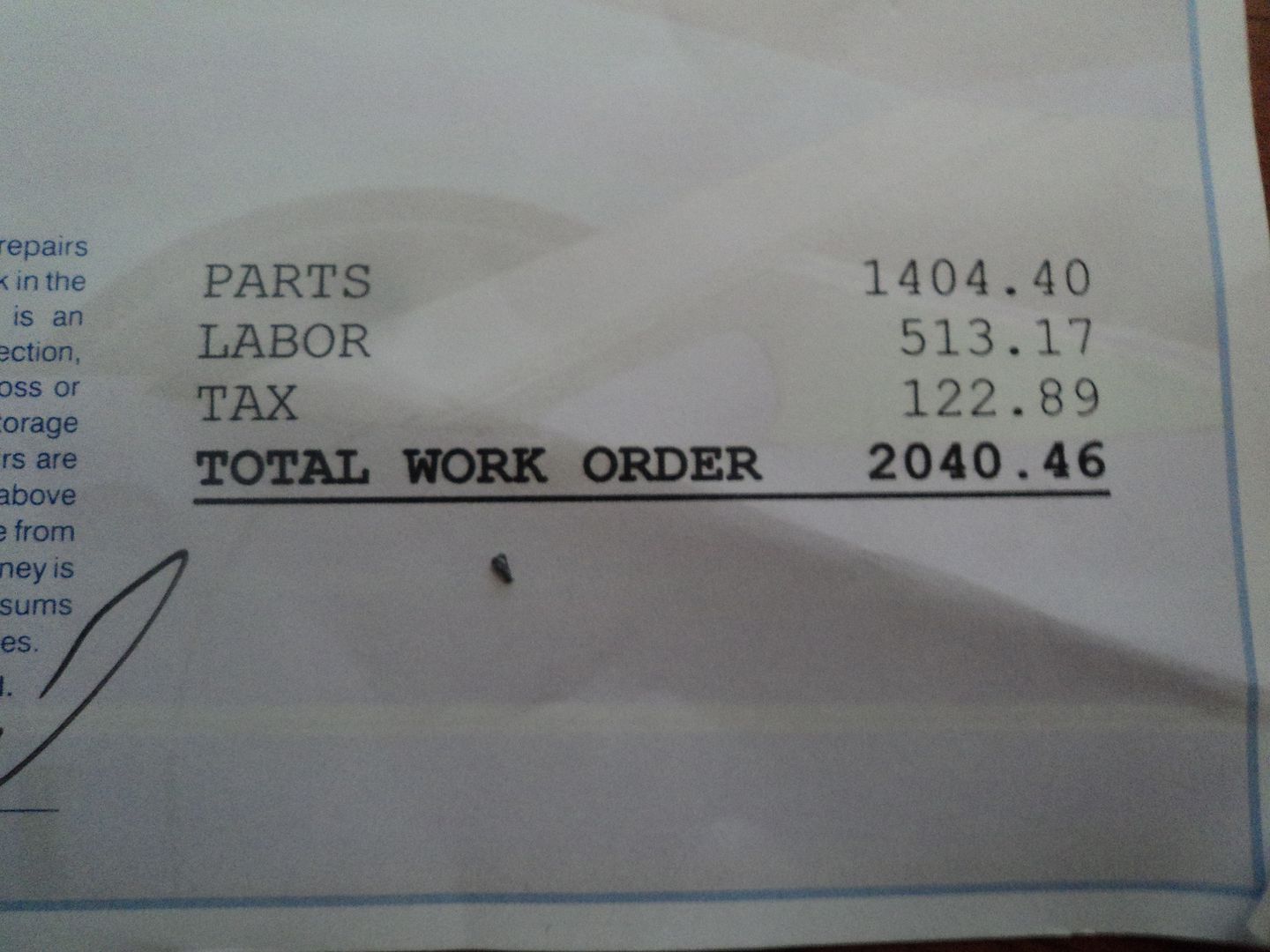 needless to say when the car was handed down to me it was still overheating, the fan clutch never disengages, fan relay looks like the original part, and still pouring oil out of the lower oil pan.
i recommend everyone stay far away from euro tech imports in rancho cucamunga.