2012 CL550 4MATIC Coupe - RIP
Metal to Glass Sunroof Conversion DIY for Gen II Cars
****** ATTENTION!!! ******
Big props to Solid Snake for uncovering this very cool upgrade! Big Thanks Bro!
This thread will present two different methods of doing this upgrade, depending on what parts you have, or what method you may seek the parts for.
We have also modified it to cover both coupes and sedans now.
So please read the entire thread.
My good friend Dave (ElRojo) came upon this Mod from I believe Solid Snake and installed one in his own car. I saw his mod and began to drool all over it. I let him know of my desire for a pair for my coupe and sedan. C140 Coupes were pretty rare in every case and not many make into the JY's, but we do have a line on one. W140's are however in the Junkyards, and Dave came upon I believe three in one day.
Of course he called me and I called dibs on one for the SEL. Well he called me last week and told me that he could come up and we could do the install. Cool! Also, as bad luck would have it, my drivers side window had failed on our trip to San Francisco and Sacramento last weekend, and it was making a horrible cracking noise (NOT creaking) so I asked him if he could pull me a drivers window and regulator (Motor). He called me this morning and told me that he got the window and regulator and was on his way!
We first tackled the window which I will write up in a separate article. After that was completed we turned out attention to the task at hand. I had R&R'ed my sunroof in the coupe so I was well acquainted with the process. The sedan's motor and trans are blown and so it has been sitting for a year. I keep it clean, I wash it and keep it well vacuumed and condition the leather, and I have a battery tender that I hooked up to power the sunroof motor. Before the engine quit, the S/R worked fine and so there was no reason to think otherwise.
Here is the plan: Open the roof to remove the inner panel and then remove the metal panel and swap out the arms:
Here is the top outer metal panel that will go bye bye: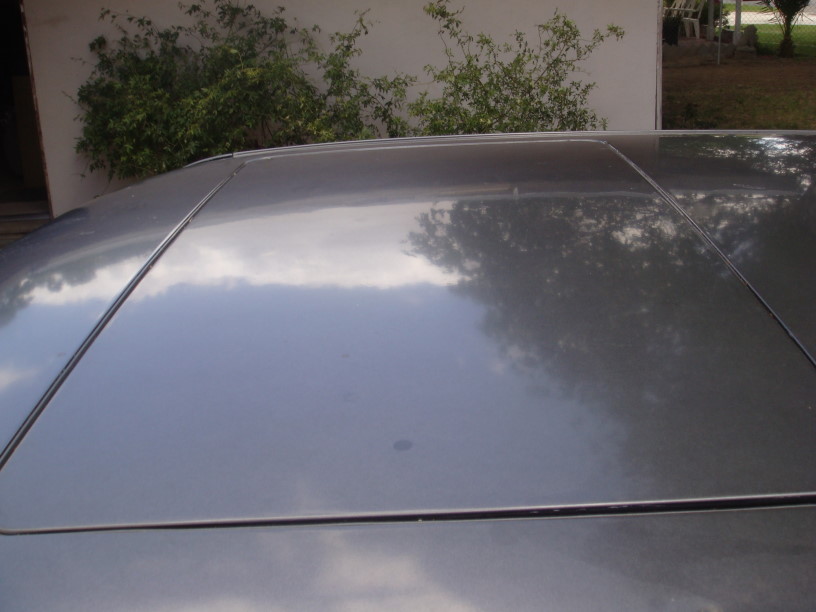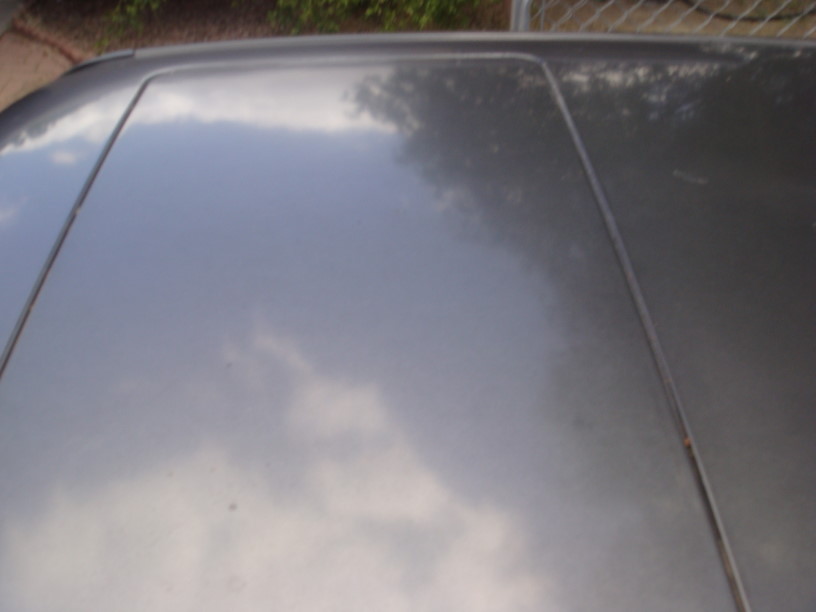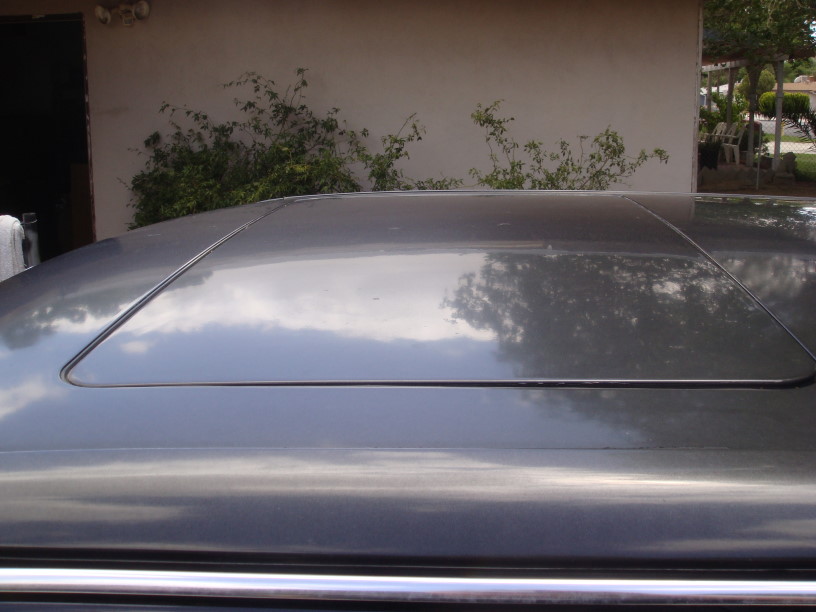 Inside looking up: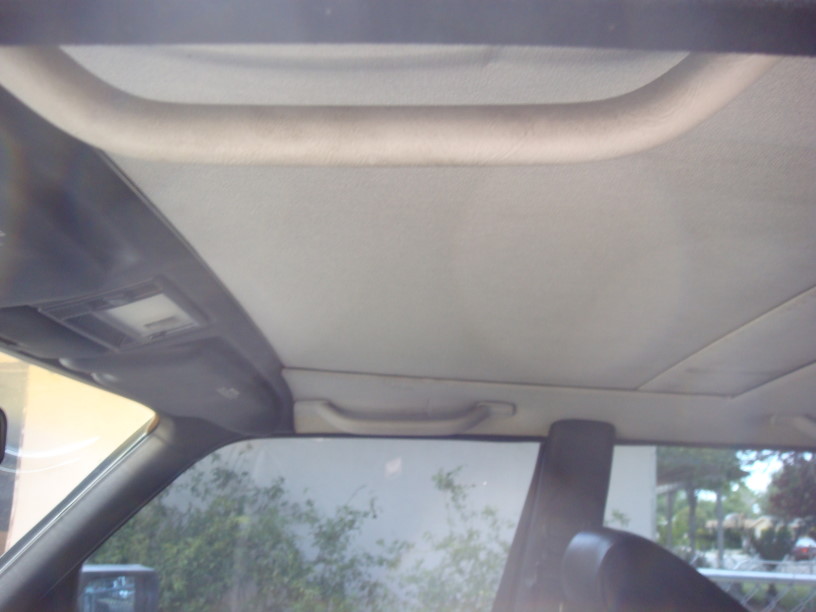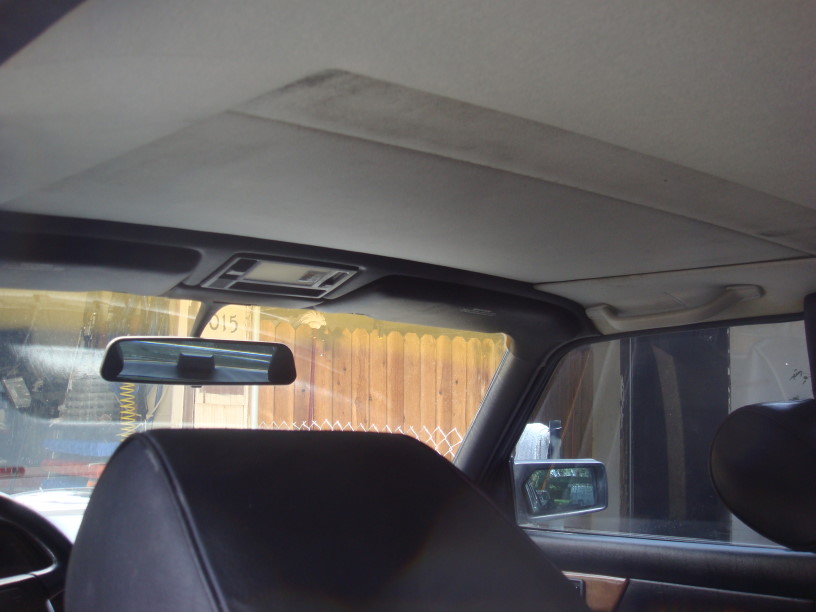 So the first thing you need to do is remove that inner panel. The scope of this article will assume that the S/R works and can travel freely and articulate in tilt.
The sunroof needs to be open halfway: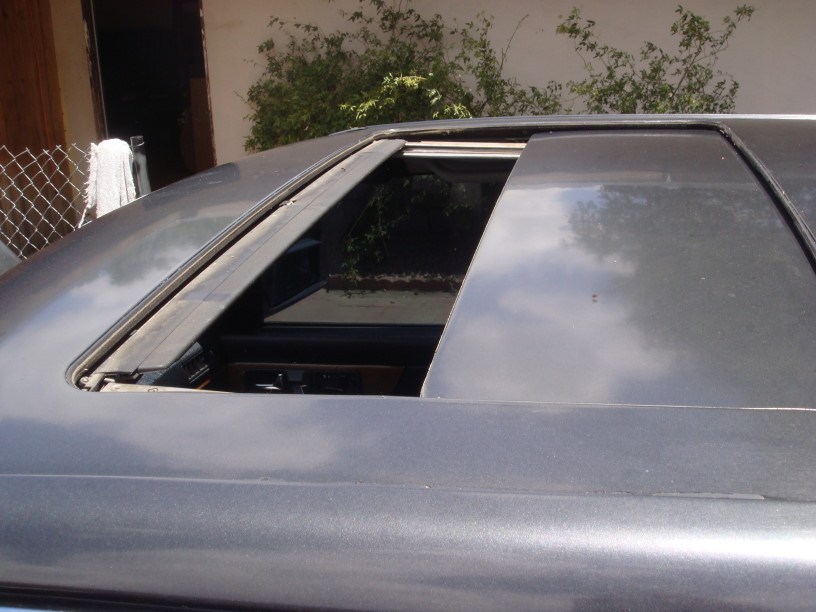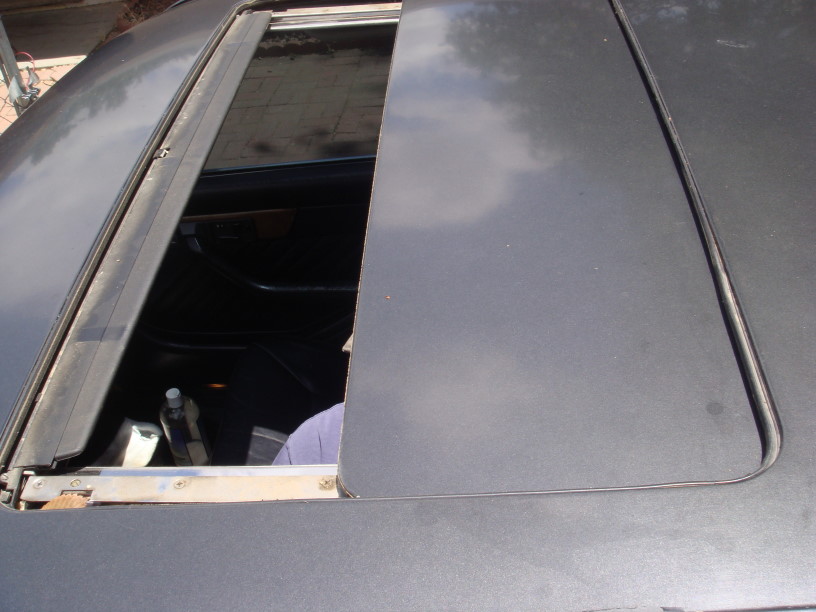 Say Hi to Dave! Dave is popping the 4 snaps that secure the front of the inner cover to the outer metal sunroof panel. You insert a flat blade screwdriver into the front seam between the liner and the panel and pry down GENTLY!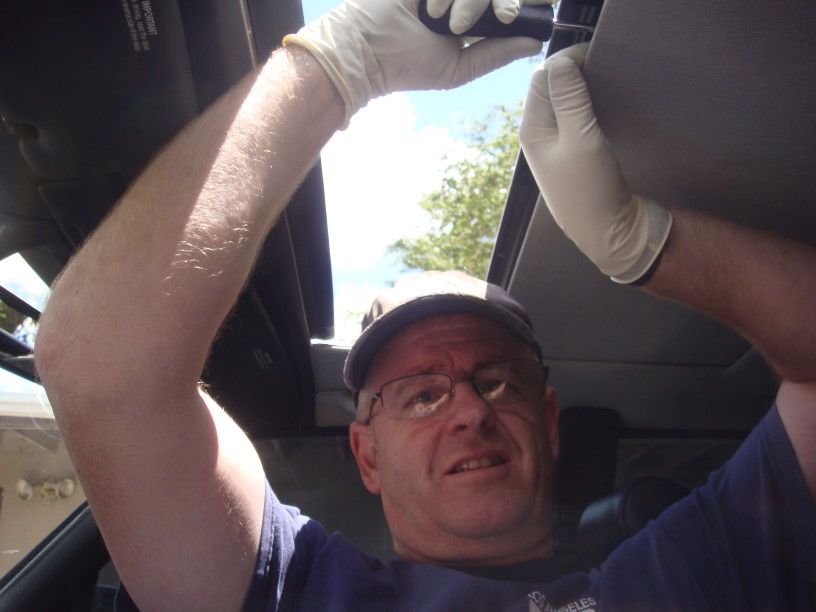 Until the inner panel separates from the upper panel: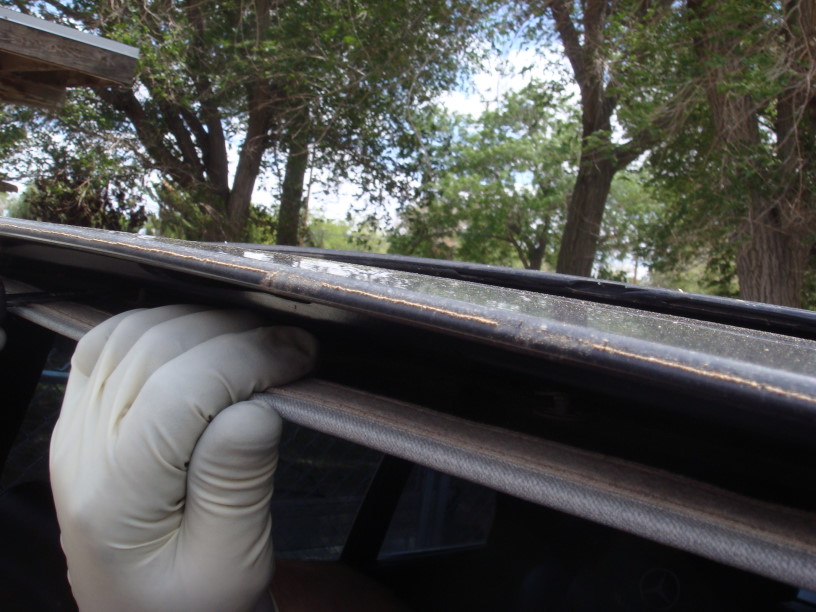 You have to hold down the inner panel and then electrically move the upper panel back to full open. You have to pull the inner panel down and forward and it will come forward and then up and out of the car: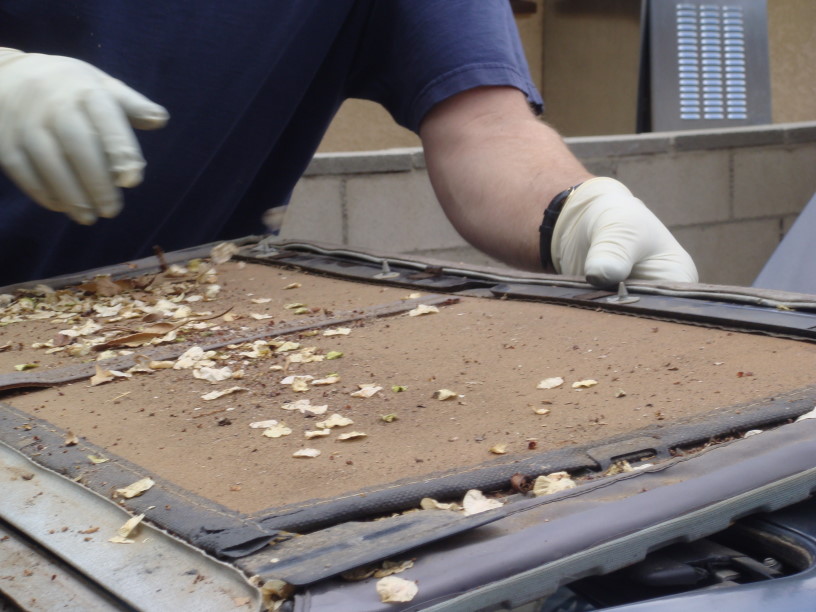 As you can see, debris can pile up in there too! You can see the 4 snaps, one right by Dave's thumb there.
More to follow! Please do not post until I finish.