Just Thought i would share this with some pictures, my drivers seat was looking a little grubby and thought i would give it a clean. Only takes 10 mins a seat and works a treat on interior door pulls and cards.
Before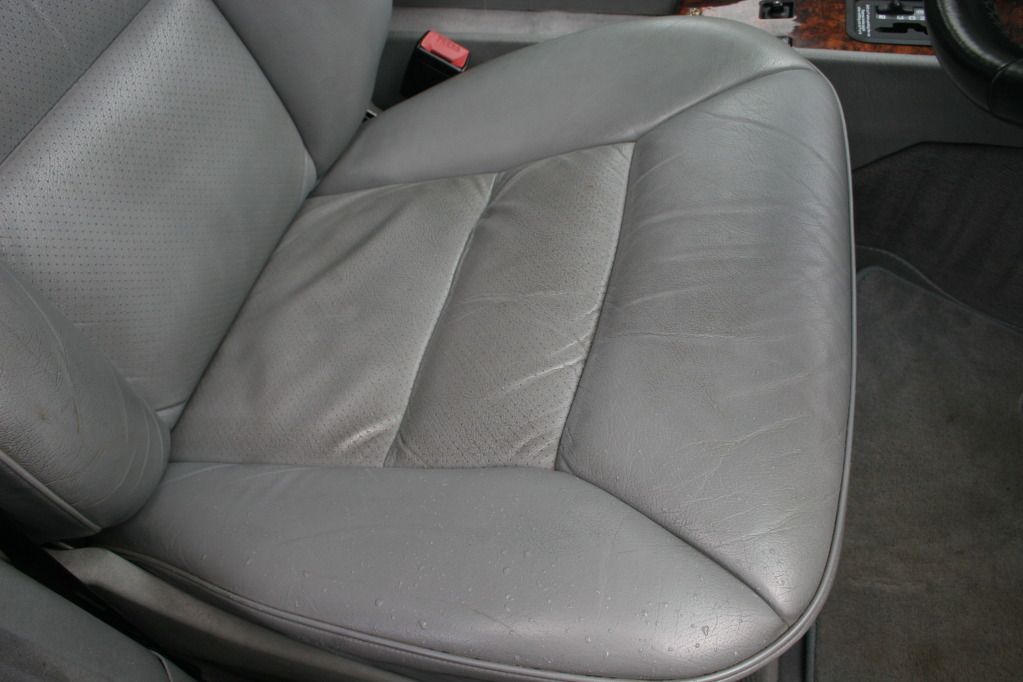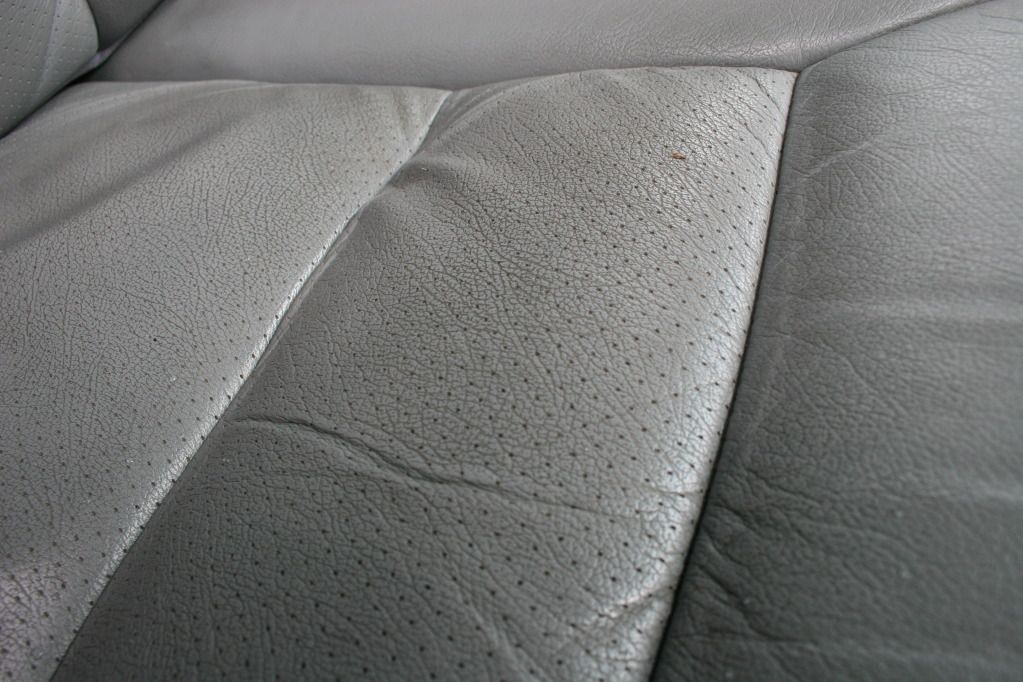 After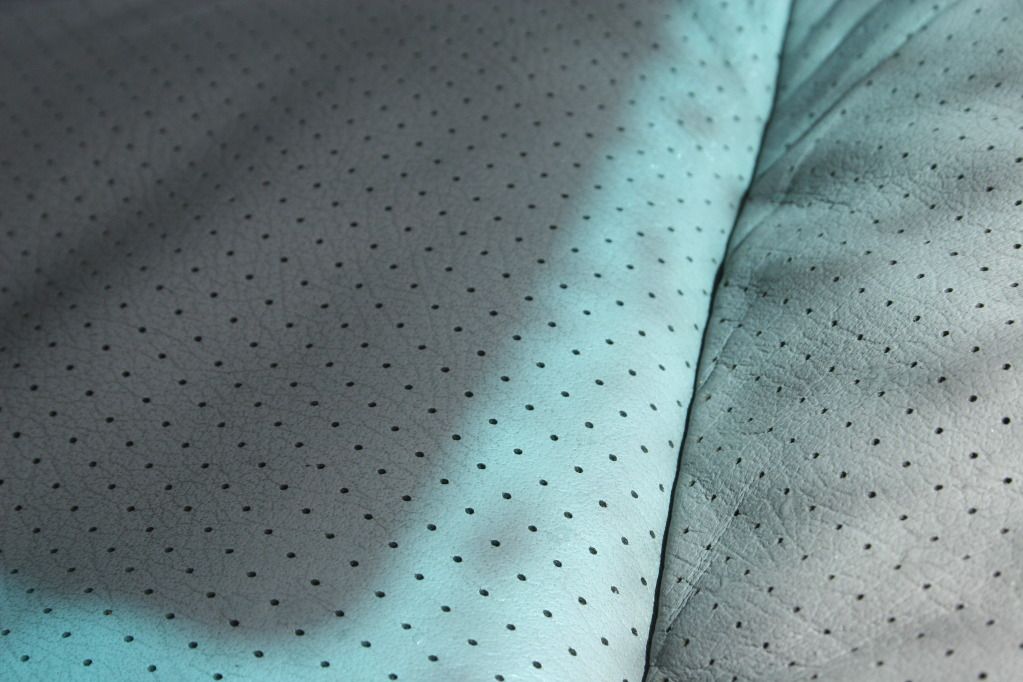 Things you need.
Micro Fibre Cloth's
Leather soap
Nail brush
Sponge
Bucket with 1/2 gallon or warm water
Leather conditioner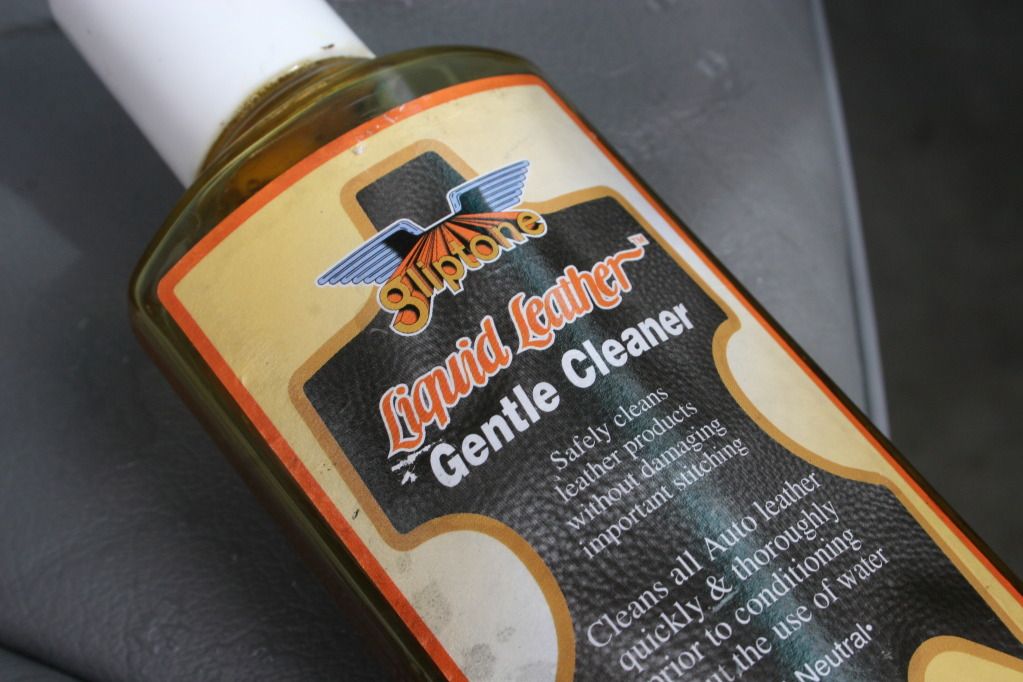 I have cleaned leather seats on all my cars and even if they are a little warn it's amazing how they really pep up the interior
Always use leather soap as it's a PH balanced and won't rot stitching or the leather.
mix about 4 cap fulls of soap in 1/2 gallon of warm water, make it sud up and nice and foamy with a sponge by squeezing soap and water in the bucket with the sponge in your hands and apply to seat, no need to get it too wet but quite damp is good and use the nail brush to scrub away the dirt in a circlular motion you can be quite agressive to help lift the dirt but don't ruck up the leather as you don't want to damage it... only do a small area at a time and when the soap suds dissapear and turn to dirty water, use a clean damp cotton cloth (micro fiber works for me) and wipe clean and rinse out, repeat many times all over the interior and be amazed who the ingrained dirt just lifts off.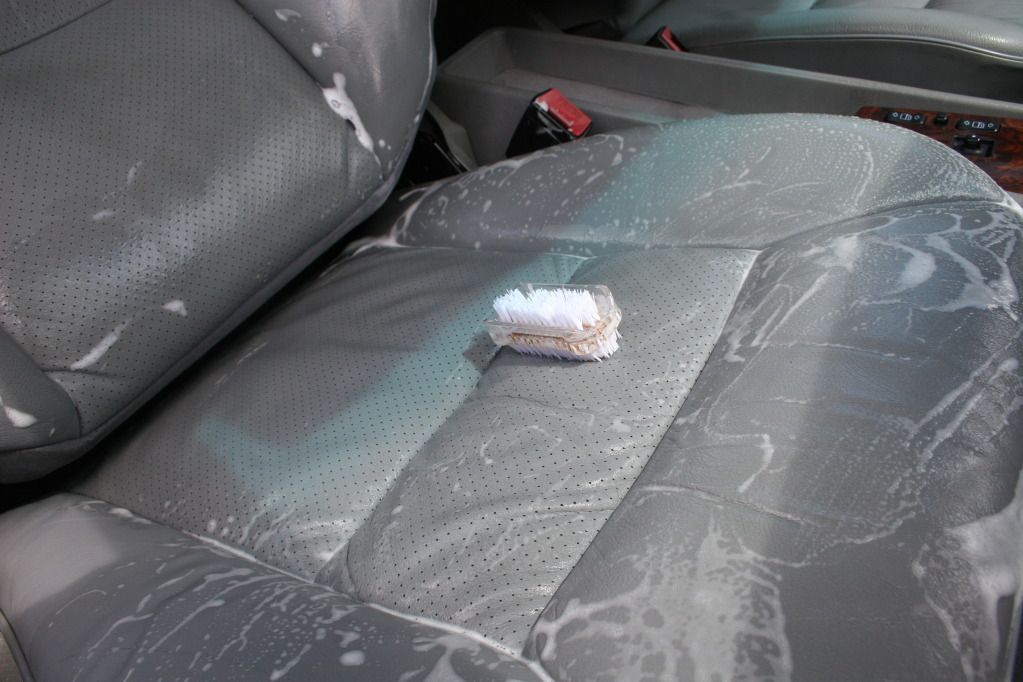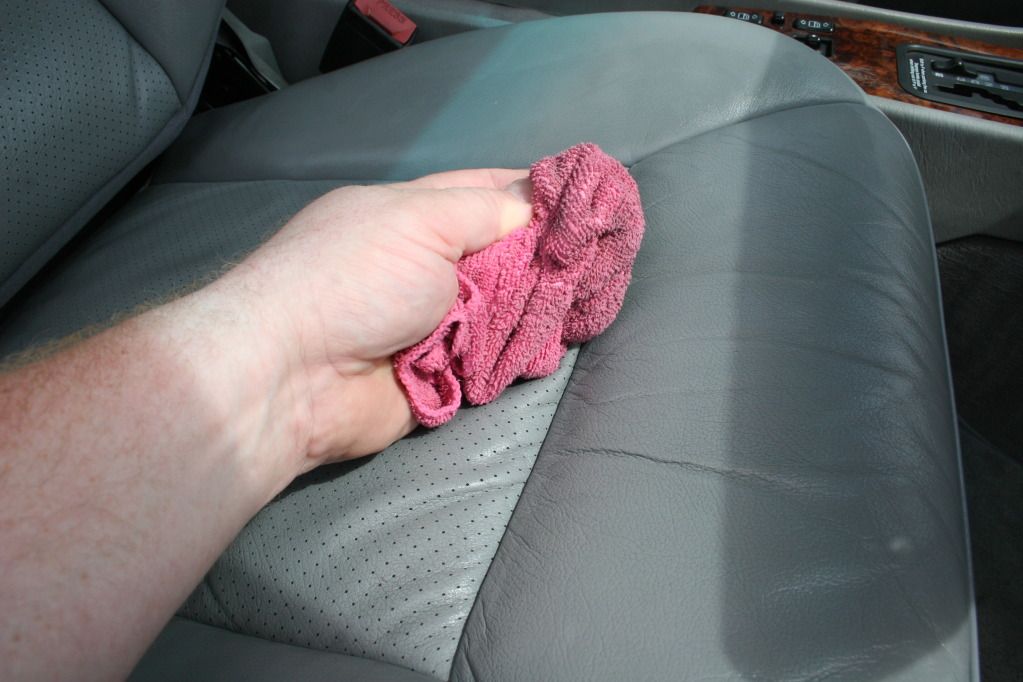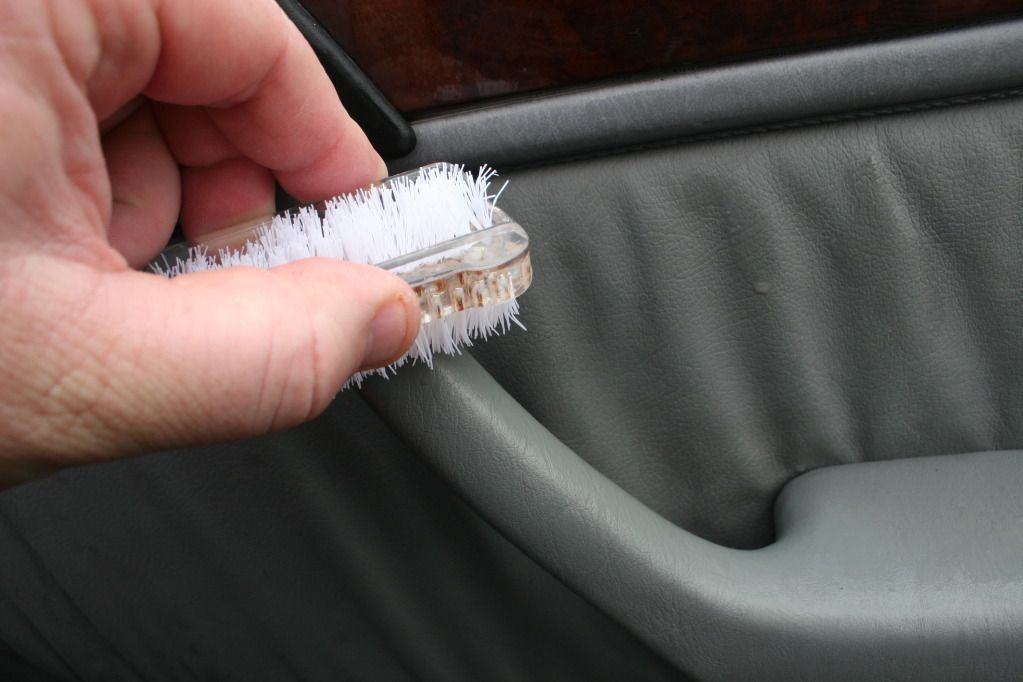 All clean now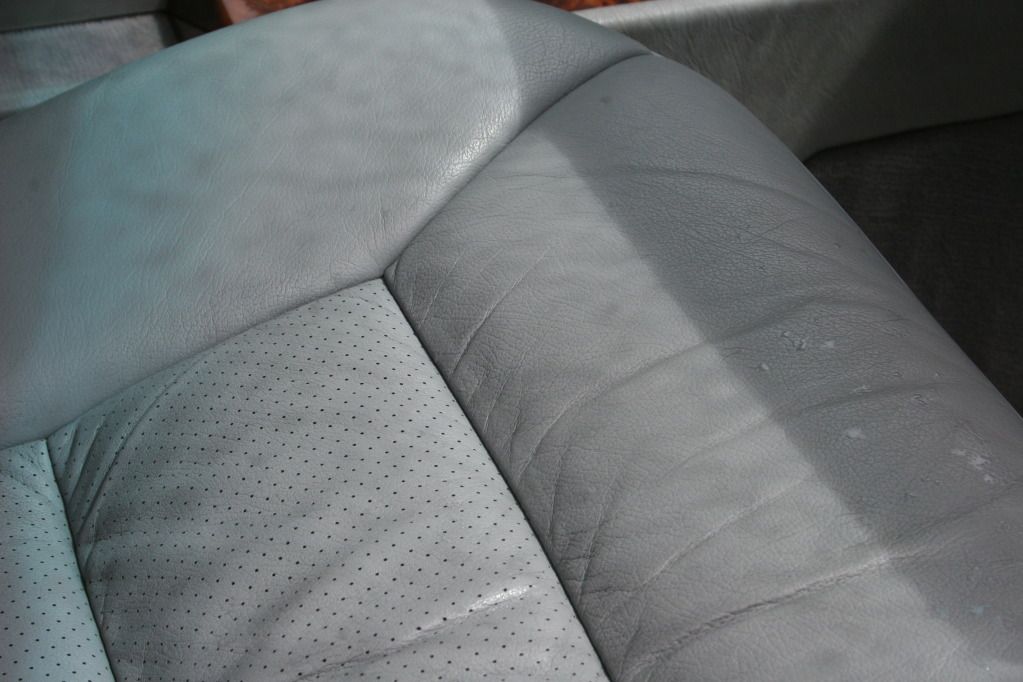 Water is really dirty with seat crud...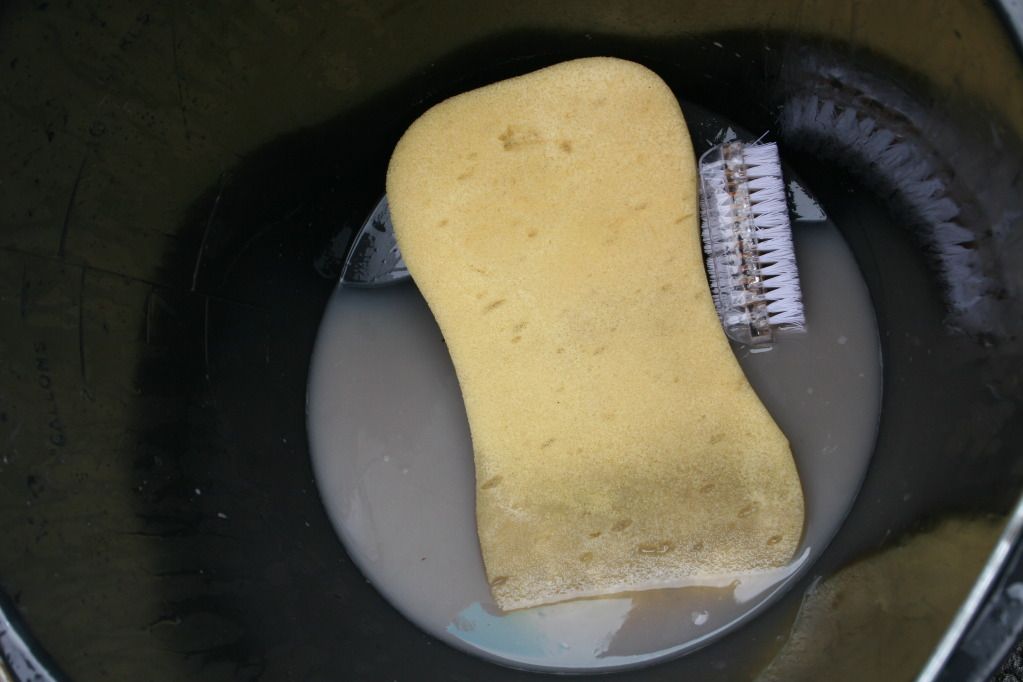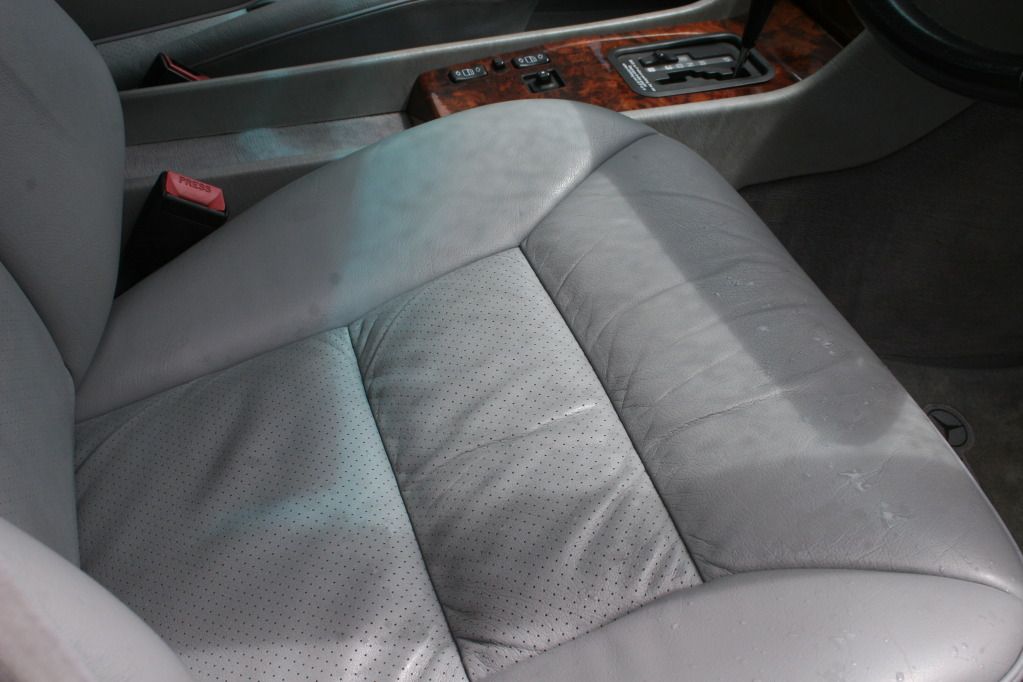 When seats are full dry apply leather conditioner to keep leather supple and stop cracking...
result.. nice seat's for a 21 year old car with 150,000 miles .. better that a 1 year old car these days.