·
CH4S Admin , Outstanding Contributor
1985 500SEC, 1991 190E 2.6.
Leaked Iran cables reveals scale of Tehran's influence in Iraq
An anonymous source claiming to be an Iraqi patriot sent The Intercept leaks of 900 pages' worth of spy-agency cables and memos sent by Iranian spies in Iraq; James Risen (previously) reporte…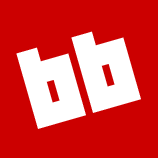 boingboing.net
Leaked spy cables reveal how Iran came to dominate the political and military spheres in Iraq. Here's what the hundreds of documents tell us.
www.nytimes.com