1999 SLK230/ 2006 Passat/ 1995 Bronco (Prerunner)
Ok everyone. I am sure a number of you have been waiting for this. I (my wife) took a ton of pictures today as I finished up my projector halo angel eye headlights. I will try to be a complete as I can. Here goes.
First of all. The headlights are of a decent quality. There are a few flaws (missing plugs in bottom of one assy where halo power wires come through, chrome inside headlight on one near turnsignal a little...not smooth) but over all for a Taiwan deal its good. I am not embarrassed to have them on my car at all. I had to screw with the fitment for a while to figure out how to make them look the best and this is why I am posting. Now on to the install.....
First, the headlight comes with a small bolt thing attached to the outer lower edge that they say to install first then pop the headlight onto it (it looks like a headlight adjuster type of thing but isn't). Seen in upper left of pic.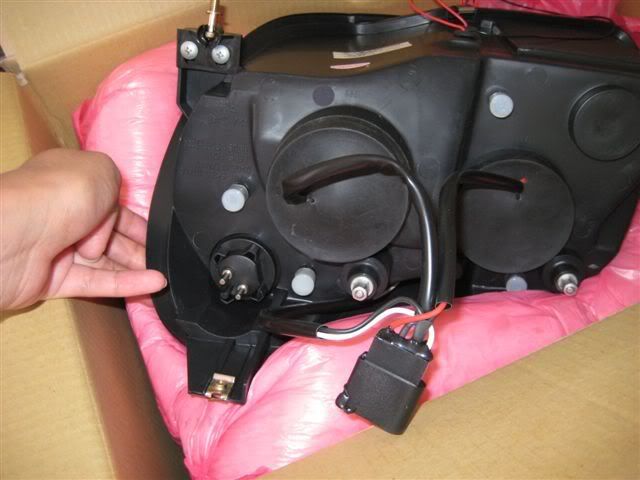 As you can see in the picture when it bolts in, the part that snaps into the headlight is about 1" above the threads. I couldn't use this the lights would have never fit. I don't know if its because I have a sport kit or if all bumpers mount the same. here is what I ended up doing. I just let it sit there. It supports weight and the headlight doesn't move like that. I tried make adjutment holes larger and other things but this worked best.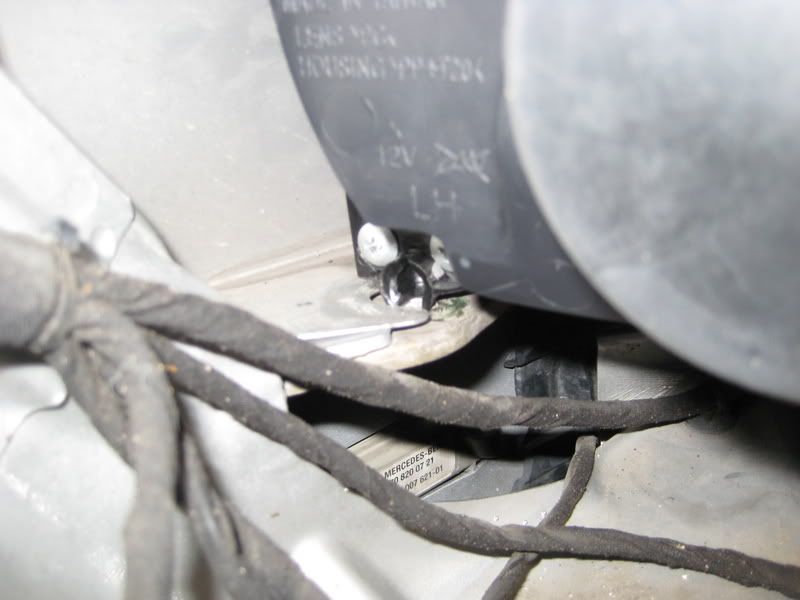 All I did was remove the rubber thing that the stock headlight bolts to and with a little finess, bolt the lights in.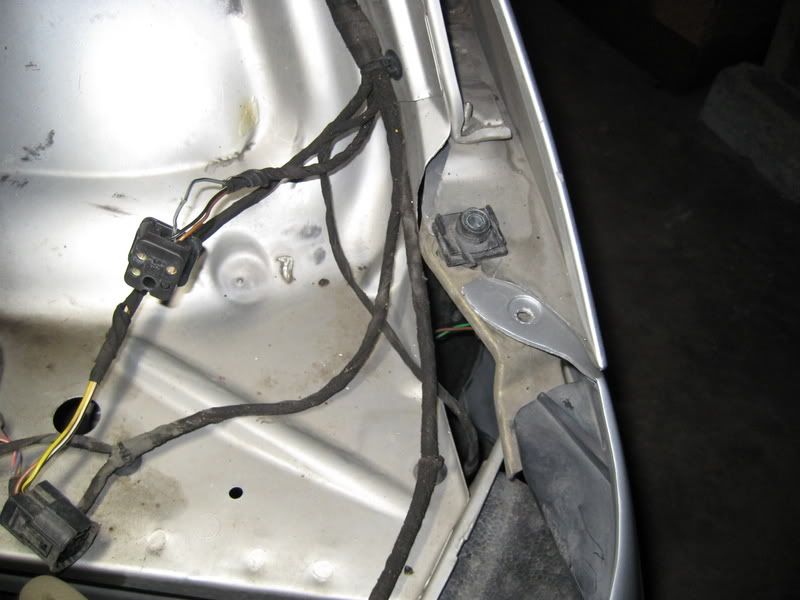 Once you install with just the harness and not city lights or halos this is what you have.