Hi, so I searched and prepped and searched, but couldn't find a 1997 E420 window regulator DYI repair guide. Figured it couldn't be that hard after reading all the ones for the back windows.....but I was wrong. Don't worry I will do a full DYI guide for the front after I get my mom's car back together lol.
OK, so I took the door panel off and found out there is no "cable" connecting the window regulator to the window. Instead it is a big gear with teeth connected to the motor. After some inspection I see that the lever that connects the toothed gear to the window (3 spot welds) broke off and is just hanging there. Drilling out the 6 rivits is no problem, but I have run into 2 problems.
1) A piece fell out of the door, it is blue and connected to a white piece that looks like it goes into the window track. Not sure where this piece came from but looks to be some sort of window stop??? it was from the section of the door near the door lock (picture below)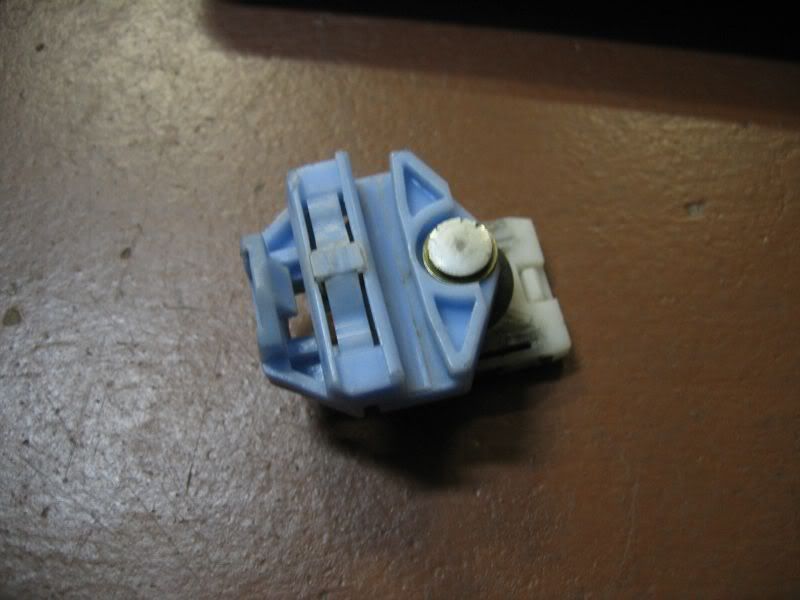 2) How the heck do you detach the window regulator from the window? It looks to have a star screw holding it in place once the white slider goes in from the end??
Has anyone actually taken out a front window on a 1996 E-420 or like before? Seems the bolt with the red is actually holding the window regulator to the window track itself?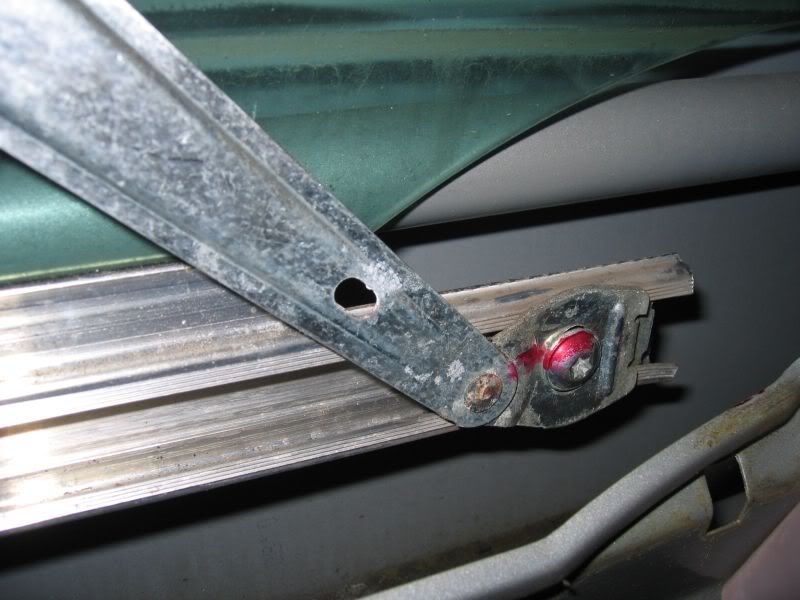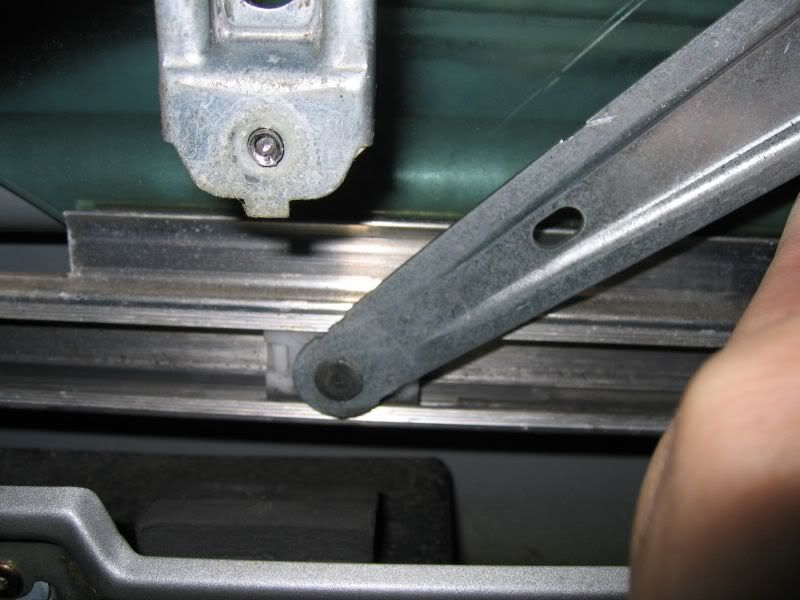 Two more pictures, one of the broken arm and the new replacment one. Any help would be great as I'm heading to home depot to get the star tool and will be back. Thanks is advance!!!!