'92 400CE, '83 500SEC, '93 500E '05 E55AMG
Discussion Starter
•
#1
•
Hello All,
Newbie to the site. Was getting ready to drop a 92' 119 V8 in to a 92'300ce. Here is some shots of
the project....
Car
Motor[
]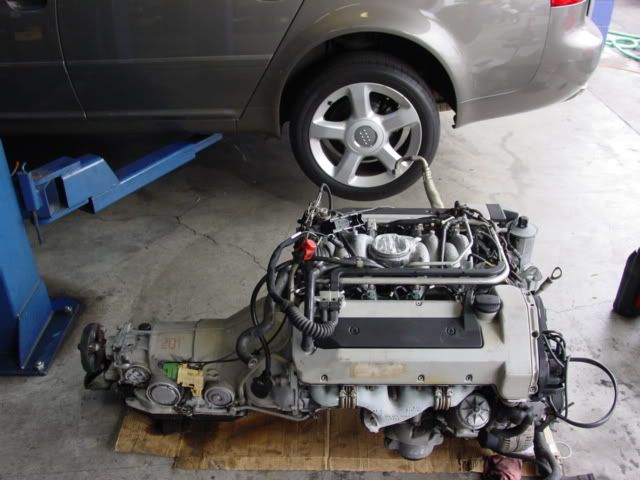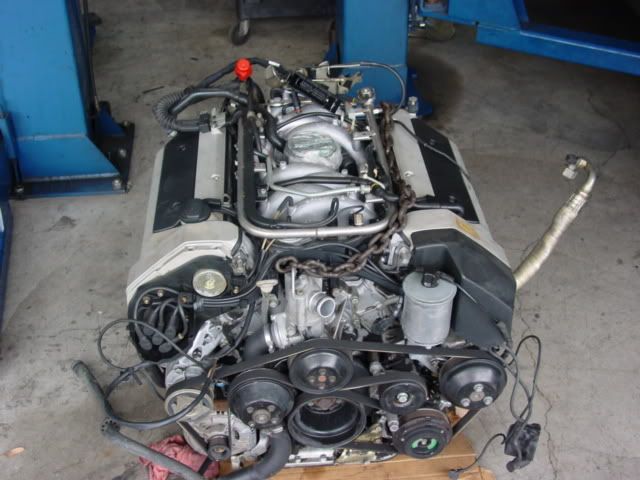 old motor [
]
Hopefully with the help of some of the Benz brains on the site, It will be a completed swap..
The job will be done in our shop( which is a full service shop) so lifts, hoists, all-data, tools, and mechanical abilty are there...
From what I have read, it seems that the trans tunnel is narrower on the Coupe chassis. Is this 100% verified info?
Later this week we will have the motor out of the car.[}
][
]
We will start mock up of trans, and figure out what tunnel mods need to be made..
We are using the 92 e400 motor/trans combo, with 400e front springs for starters.... any help and tips would be greatly appreciated... does not seem like to many people have crossed this bridge... so let's make it happen...