Discussion Starter
·
#1
·
Hi guys,
I'm Dale, I live in England a bit south of London, thought I'd formaly introduce myself in the W126 forum as I'm planning on sticking around, actively seeking another better condition 560SEC, loved my last one so much I'm just itching to get another now mine is dead... I'm sad that I'm going to struggle to find an equally awesome version..
I did introduce myself in the introduction forum but doubt many of you guys saw it..
I bought my first and only Mercedes about 4-5 months back, it's a 87 560 SEC RüF 300hp version, I had no idea the car was anything special until I signed up here and started learning about them, had I known I would have saved her..
The bodywork is terrible, rusty as hell.. Underneath is not to bad but still needs work really..
Having no experiance with mercedes, I only bought it because it was very reasonably priced and guessed I could have some fun in it and make my money back selling the parts when I'm finished with it..
.
Only did a few modifications to the car.. Welded the differential, Cut exhausts off at the downpipe, and the car already had some lowering springs on it..
Iv had a good few outings in the car now, there is a drift comp each month called King of the Ring at Arena Essex.. It's a good laugh and improves drift skills. Iv taken many cars round before, usually cheap BMWs that end up quite battered.. The SEC has been the best car by far that iv taken round.. More than enough power and it sounds like a NASCAR, literally people are coming up t me in the pit lane and congratulating me on such a fine vehicle
Here's a few pics of the car in action:thumbsup:
The day I picked her up.. Didn't get far before I needed fuel..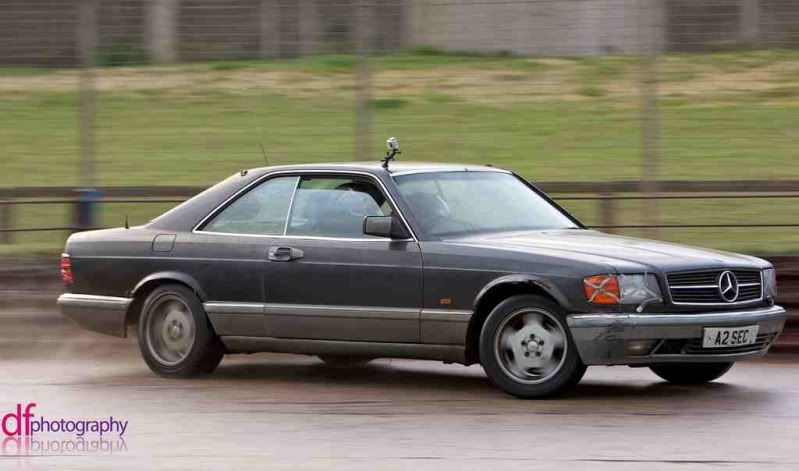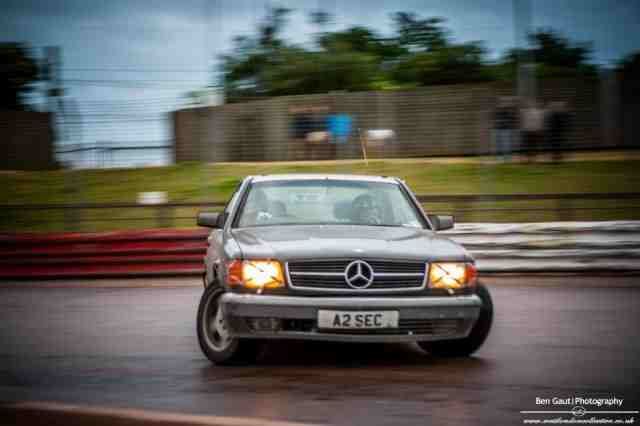 oops, may have spun and caused a crash..haha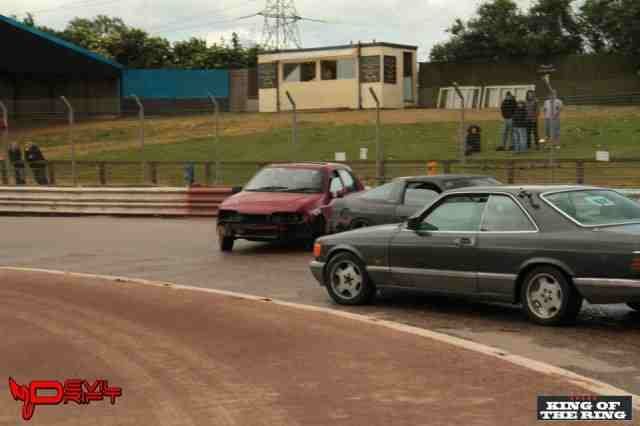 And a video my friend made for a laugh..
I'm sure most of you won't condone what iv done to this car, but in my defence, i had no idea and it was only bought as a cheap fun car I could use a few times and break up.. I feel bad that I did what I did.... I can only appologise..
On a lighter note, the parts have gone to good homes across the globe:thumbsup: