Hi All,
For sale are my Genuine AMG Monoblock Staggered/Refinished 18 inch rims. Had these on my C280 when I felt like the weather was nice and it was time to put the 'gucci slippers' on haha.
I've moved on, and now just have these beautiful wheels ready for you to use.
I had the all faces of the wheels refinished/repainted and the lip stripped to bare aluminum to really get the shine out of these!
Dimension of the wheels:
(8X18 ET31, & rears are 9X18 ET35)
Tires are:
Front: Continental Extreme 215/40/18 (95%)
Back: Continental Extreme 245/35/18
(these need to be replaced)

Fit like a glove on my W202/C280.
Very rare to find these, in this condition.
Pics of all the wheels below, along with what they looked like on my baby.
Looking for 2,000 or best offer picked up in Northern Virginia. Not looking to ship at this time...
Pics:

Front: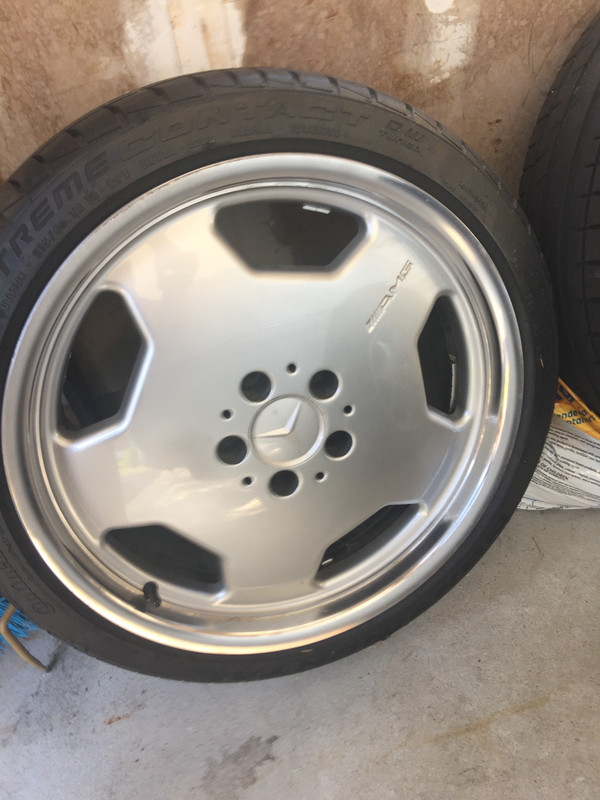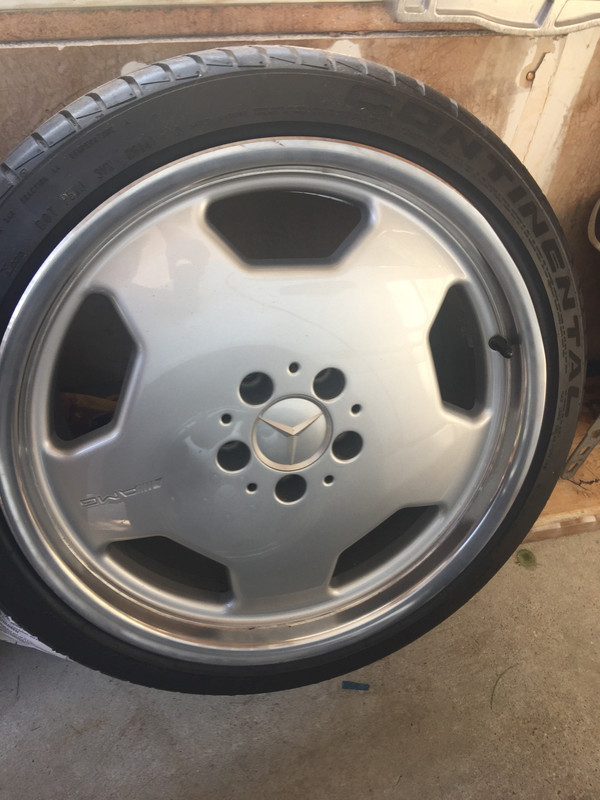 Rear: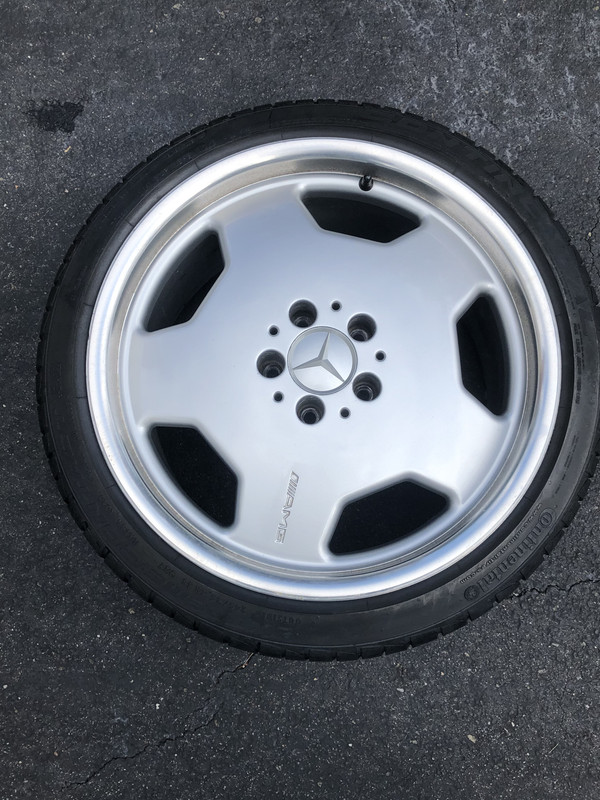 What they looked like on a car: