·
CH4S Admin , Outstanding Contributor
1985 500SEC, 1991 190E 2.6.
Discussion Starter
•
#1
•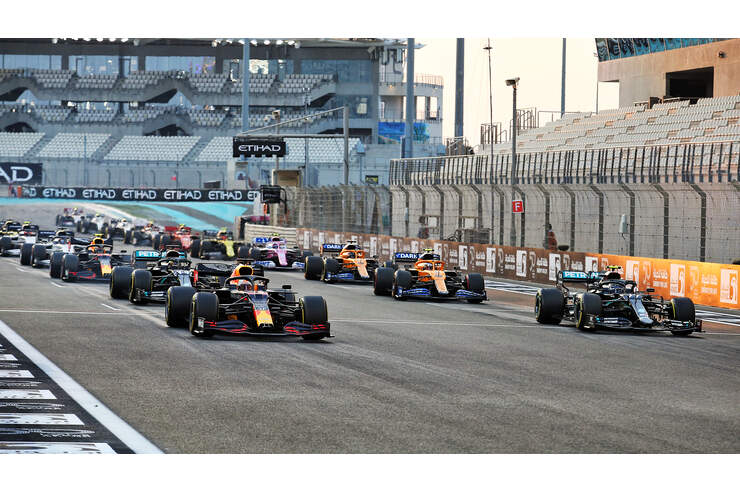 Die Idee eines Qualifikationsrennens nimmt einen dritten Anlauf. Diesmal mit einem neuen Ansatz. Auf die übliche Qualifikation am Freitag folgt ein Sprintrennen am Samstag, für das es WM-Punkte geben soll. Die Formel 1 will es 2021 bei drei Rennen ausprobieren.
www.auto-motor-und-sport.de
Google translate:
TEST RUN FOR A NEW QUALITY FORMAT
Extra points for sprint races
The idea of a qualification race takes a third attempt. This time with a new approach. The usual qualification on Friday will be followed by a sprint race on Saturday, for which there will be championship points. Formula 1 wants to try it out in three races in 2021.
Michael Schmidt
02/10/2021
The idea was born in 2015 at an FIA meeting in Geneva. Although everyone was satisfied with the qualification mode according to the KO system, a group of experts threw the proposal for a qualification race into the round. The then FIA race director Charlie Whiting was commissioned to work out possible scenarios for this. But somehow the plan never made it past the theoretical stage.
Last year the idea was unearthed again. It was supposed to spice up the second weekend in each of the double hits in Spielberg, Silverstone and Bahrain. At that time it was discussed to start the sprint race on Saturday in reverse order to the World Cup stand. Mercedes vetoed it. The world champion was not only afraid of losing his athletic advantage. Reverse starting order: Mercedes sounded like too much artificially generated tension.
A mini grand prix over 100 kilometers
Now the sprint race takes a third attempt on Saturday. The new Formula 1 boss Stefano Domenicali announced that they wanted to deal with the topic again. It will be on the table at the next Formula 1 Commission meeting on February 11th. The mode has been modified again to pull the tooth out of the skeptics.
The spectacle begins with an hour of free practice on Friday morning, followed by qualification according to the usual scheme two hours later. The short preparation time should already create surprises on the starting grid for the sprint race. The Mini-Grand Prix over 100 kilometers takes place at prime time on Saturday afternoon.
World Championship points will be awarded for the sprint race. About a third of the counters from the main race. One could imagine a point distribution like in the distant past in Formula 1, i.e. 9-6-4-3-2-1. This should encourage the drivers to fight for positions. It is possible that one more DRS zone than usual will be allowed on Saturday to make overtaking easier. The result of the sprint is then the starting grid for Sunday. The ghost of the reverse order is gone.
The test runs are to be carried out on routes that are easy to overtake, such as Monza, Montreal and Interlagos.
Three races as a trial balloon
Formula 1 wants to convince the teams to try this format in three races this season. It has not yet been decided at which Grand Prix the test balloon will be launched. As in the first project, Montreal, Monza and Interlagos are on the shortlist. But that can still change. Simulations are currently running on various routes to find out which are best suited for such an experiment.
Formula 1 makes it clear that no facts should be created. You go into this project openly. "If it works, we'll take it over, if not we forget it again." Above all, two worries should be eliminated from the world. Does the plan damage Formula 1 DNA? Can you cannibalize the main race on Sunday with a spectacular sprint race on Saturday? All questions that can only be clarified if you try it out.
If the attempt turns out positive, one could envisage up to six events per year in the medium term, which run according to this format. Of course, money also plays a role. If the audience accepts the model, then it offers the promoters added value. Three action per weekend generates more interest and sells more tickets. Formula 1 would also be able to pay for that. With a higher entry fee.