Discussion Starter
·
#1
·
Hello all! I recently got this car (completely stock) in August 2010. I had an audio system from my previous car just collecting dust in my garage. The system cost me less than $400 (wiring included) used. It was from my Lexus GS400 (pictured below), after it was totaled by getting hit on the front wheel by a hit-and-run driver.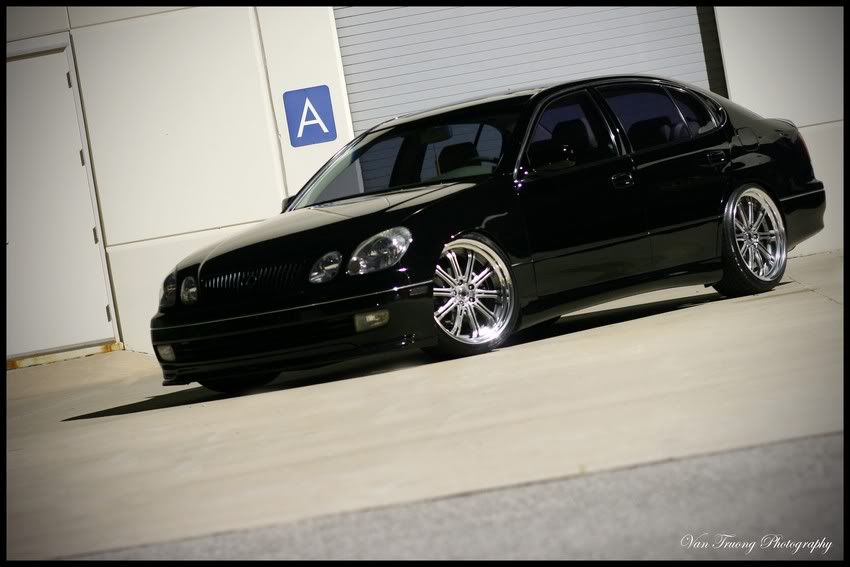 My cousin and I started on the install at 11pm and ended at 2:50am. It was the easiest and most leisurely installs in my entire life. It's because all the wires that must be accessed are all located in the trunk! Nothing is needed to be run through the firewall or from the engine compartment to the trunk.
I was able to locate the audio signal wires going to the stock subwoofer, without removing the decklid. The wires are visible if you are lying on your back looking up at the decklid (through the hole) towards the driver's side. I then routed the wires and hooked up an RCA plug to those wires (without a line output converter). It works great.
The remote turn-on wire was connected to one of the accessory fuses in the fuse box next to the stock DVD navigation unit (on the driver's-side).
The positive amplifier wire was connected directly to the positive terminal of the battery. The negative amplifier wire was connected to the bolt that secures the wire of the negative battery terminal (to the sub-frame of the car).
I did not take any pictures during the wiring process. One thing to note: make sure you have a voltmeter during the install. Lastly, the system sounds great with the stock Comand headunit/processor. Enjoy the pictures!