I'm perplexed by this hose "thing," as I can't see where it goes (except toward the bottom of the engine)
I am perplexed too.
Aren't this thread about the breather tube (MB p/n 1405000972 on the v12; p/n 1405000672 on the v8)
http://www.autohausaz.com/pn/1405000672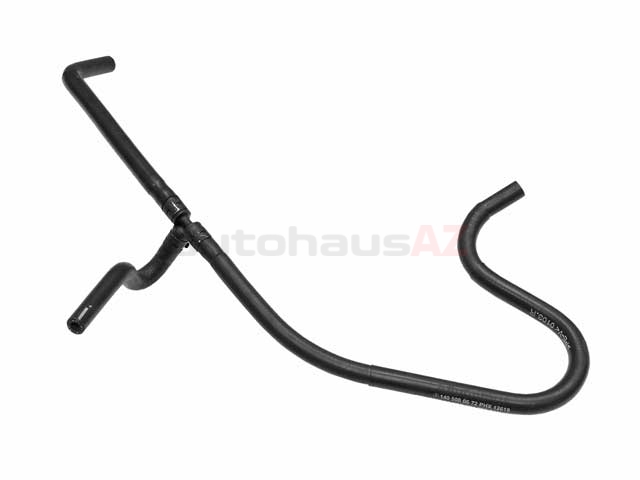 On the v12, one end goes to the overflow/expansion tank, one end to the thermostat housing (the longer arms); and the shorter end connects to a nipple up on the upper corner (pass side for us in the US) of the radiator.
This picture shows my old radiator. The nipple is barely visible in the upper right corner:
Nothing should disappear deeper below the top of the radiator.
Hope this helps.
Steve
PS I am half your age (God bless you) and already feel the pain getting under the car....
The v8 is likely very similar in this regard.