·
Forum Administrator , RC Colas® & Moon Pies®
1981 380SL 151K: 2005 S500 116K: 2006 E320 CDI
Discussion Starter
·
#1
·
Yes boys and girls, let's go back to the '70's and talk some Citizens Band (C.B.) radio with a twenty first century twist!
Here's the backstory. Skip if you wish.

I will be taking the 220 on a thousand-ish mile drive in the coming weeks and then returning along the same path.
I will be in convoy with another vehicle which will be pulling a 27' camper (caravan/UK).
Things happen quickly and texting is sometimes too slow to communicate. (REST STOP! REST STOP! NOW! NOW!)
The other vehicle already has the same C.B. radio so I have purchased an identical Midland 75-822 Portable C.B. radio and a Little Wil magnetic mount C.B. antenna.
How it will look when I use it.
The complete kit, as shipped.
The antenna.
In fact, someone has already posted an internet pic of what I will be using.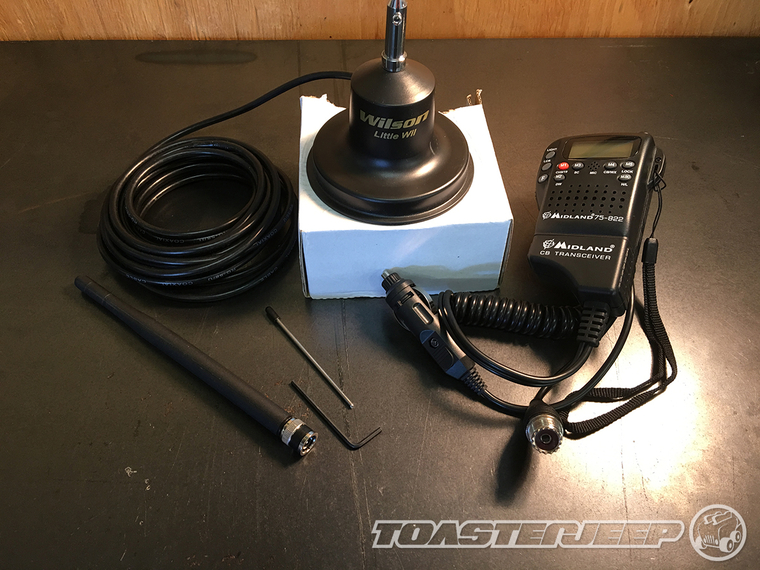 As some of you may be aware, there's no space in the front cockpit to install a traditional C.B. radio so this handheld unit solves the problem and can be moved from vehicle to vehicle as desired.
My dilemma is how to route the antenna wire to the outside of the car. I'd like to have the wire come out of the trunk (boot/UK) so it could be mounted on the roof or the trunk lid, whichever works best for me. It would look like one of these setups.
I don't want to run the cable out the window or crimp it in the rear door jamb if I can help it. Keeping in mind that the coax connector is several times the diameter of the cable, where can I run the coax cable from the cabin into the trunk without dismantling the interior, other than removing the rear seat bench? Is there a porthole that I can access?