Discussion Starter
•
#1
•
I'm in the process of reassembling my car and I found a vacuum line that I don't remember disconnecting. Maybe someone can help me with it. Its a dark brown plastic line that runs under the fuel distributor and throttle body. One side of it connects to the breather hose underneath the air cleaner but the other side....?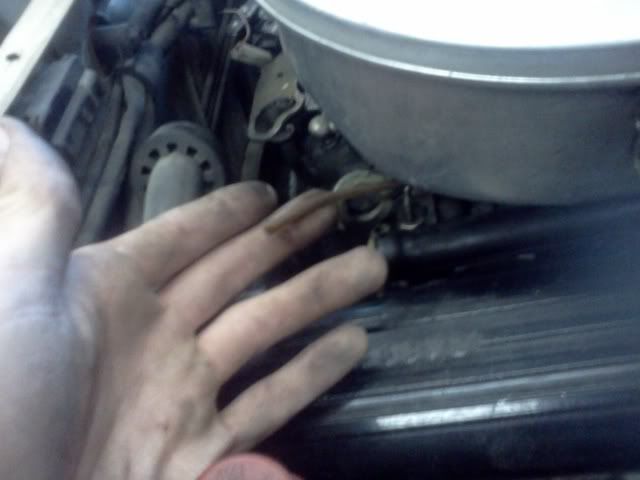 and here is where the end I can see connects:
Anyone have any idea?
Oh and one other question I have, I have never seen anything in this grommet on my car's air cleaner but what is its purpose, It looks like a direct hole into the intake past the filters.
Thanks