Discussion Starter
•
#1
•
Hi all (1998 c240 2.4 v6, uk)
I've had the misfortune of getting hit by several different problems all at once.
I have included vids and pictures to make explaining easier. They may or may not be related. Hopefully this thread should clarify that.
1) Recently the radiator fans decided to always go on full blast as soon as the car is started, (ie when the key is in the 'on' position and when the cars running). They turn of when car is turned off.
Trying to get to the bottom of this on this thread:
http://www.benzworld.org/forums/w202-c-class/1666248-98-c240-radiator-fans-always-very.html#post5366482
Here is what its like in idle from a cold start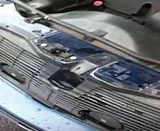 2) The engine temp gauge is showing above the 80 middle mark, even if the cars been standing all night. The car has plenty of anti freeze (no leeks, no decrease in expansion tank). This happened soon after the fan problem above. The gauge is very jumpy, as you can see it shoots to the 120 mark from a cold start and constantly moves around there. (see vid of problem 3)
3) Finally, :crybaby2: The car fires up after a 'longer than usual' crank, idles and then dies.
(vid: notice it stalls by itself, and notice mad temp gauge, done from a cold start)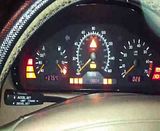 I am completely at a loss. It had the crank position sensor changed literally less than 100 miles ago. Can spark plugs and coil packs be an issue? They have not been touched in a while.
ANY pointers would be greatly appreciated people.