96' SL320, 95' E320 (gone), 66' Ford Falcon
Discussion Starter
·
#1
·
Hey guys what's up. I'm going to be starting a build thread for my newly acquired SL. I've had an 95 E320 for a long time now, about 5 years I think maybe 6 and it has been a great car, very reliable. But I was getting tired of it. Here's the latest picture of it, I was messing with a custom front lip for it at the time. You can see my build thread for that car here:
1995 e320 (hwy hntr) - StanceWorks
anyways, I wanted something sportier. I swapped the AMG engine in and it's quick and everything but it's still a sedan. Looking at cars I've always loved the way BMW E36's looked and I wanted something similar.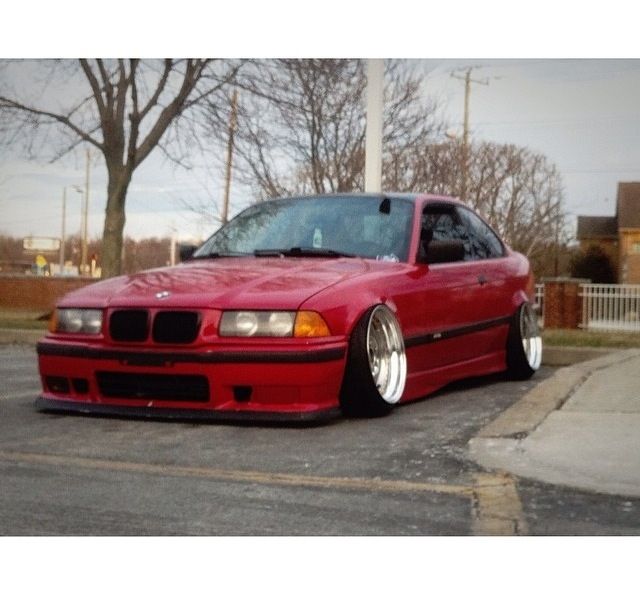 But I'm not really a bmw guy. I like the way they look just not about them. Plus a lot of my friends already have them so... I was really considering a w124 coupe for a while but they're still kinda big, didn't want a w201, so the only other model I was still into was the r129.
I loved my 3.6, very reliable, gets great mpg (around 26 hwy) considering the power so I wanted a sl320. I'm also planning on using this for my daily so. I found a 96' Black on black (which I love, not really a fan of some of the interior colors that come in these cars). But it was all the way in Memphis :crybaby2: (I live in FL) soo.... Road Trip!
pic at the local hotel in Memphis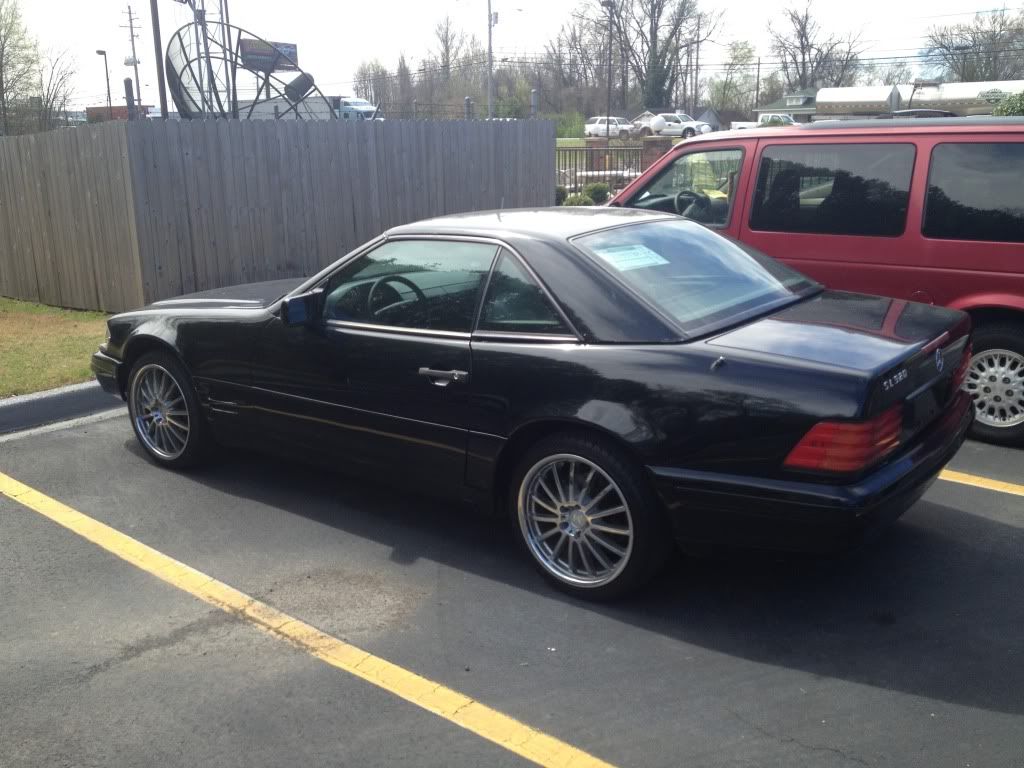 rolling shot of the car from the drive home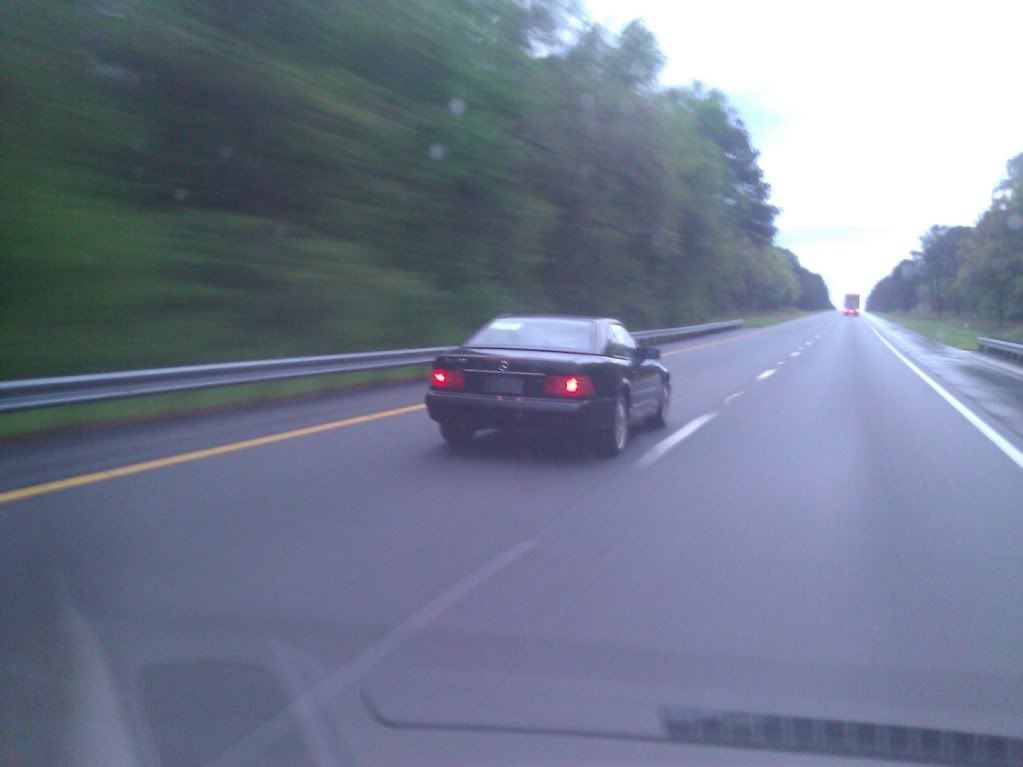 made it
Plans for the car are:
-clean it up get everything mostly into presentable/working condition
-Swap 3.6 out of the w124 into this car
-race seats, harness bar, grip steering wheel
-these wheels that came with the car seem ok but I may swap over the OZ AMG's over eventually
-lower it
I'm in need of a Driver's side front turn signal I would really appreciate if you come across one or if you know of anybody feel free to post here or pm me.
I also need a new front bumper so I'd like to get a brabus? one, like this. Anyone know where a good place to find front bumpers is? Maybe ebay? I also need a new front grill/star but I figure I can find that easily on ebay or the likes
I got a new key already should be here in the coming days as well as some maintenance parts like fuel filter and windshield wiper.
if you're still reading hope you enjoyed my intro. Here's a present for sticking around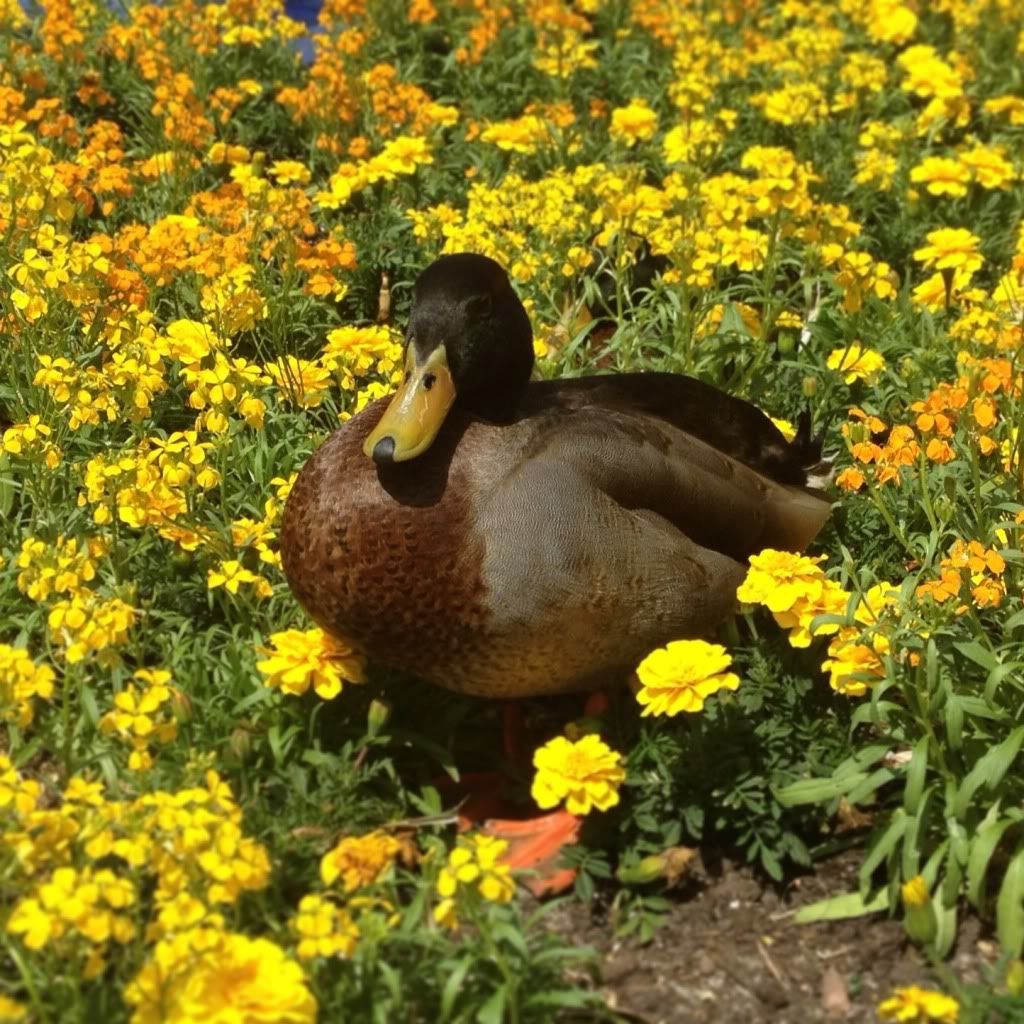 I plan to keep this build thread updated. Let me know what you guys think, I already love this car