Just put on new tires, went with 255/40/17 Nitto Motivo for the rear instead of the stock 245/40/17 size that I had on there.
For those thinking of doing this, here is what it will look like.
Old n busted, Falkin 912, 245 rear with 225/45/17 fronts. This is also after getting 35% tint.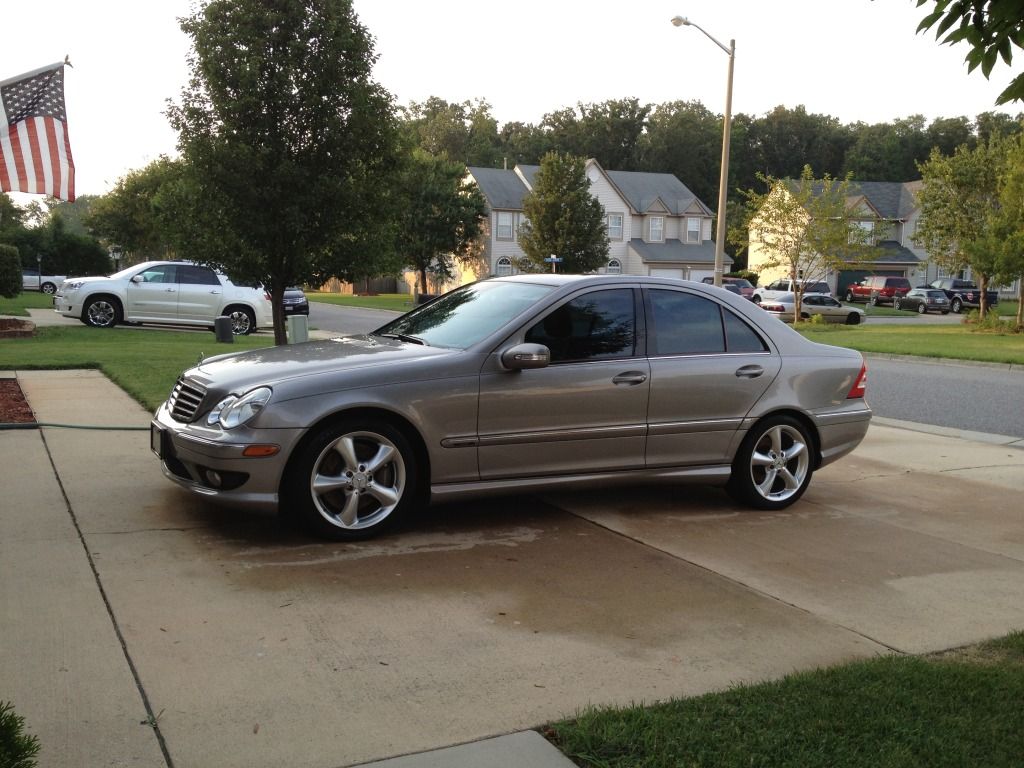 New hotness, with the Nitto Motivo and larger 255/45/17 rears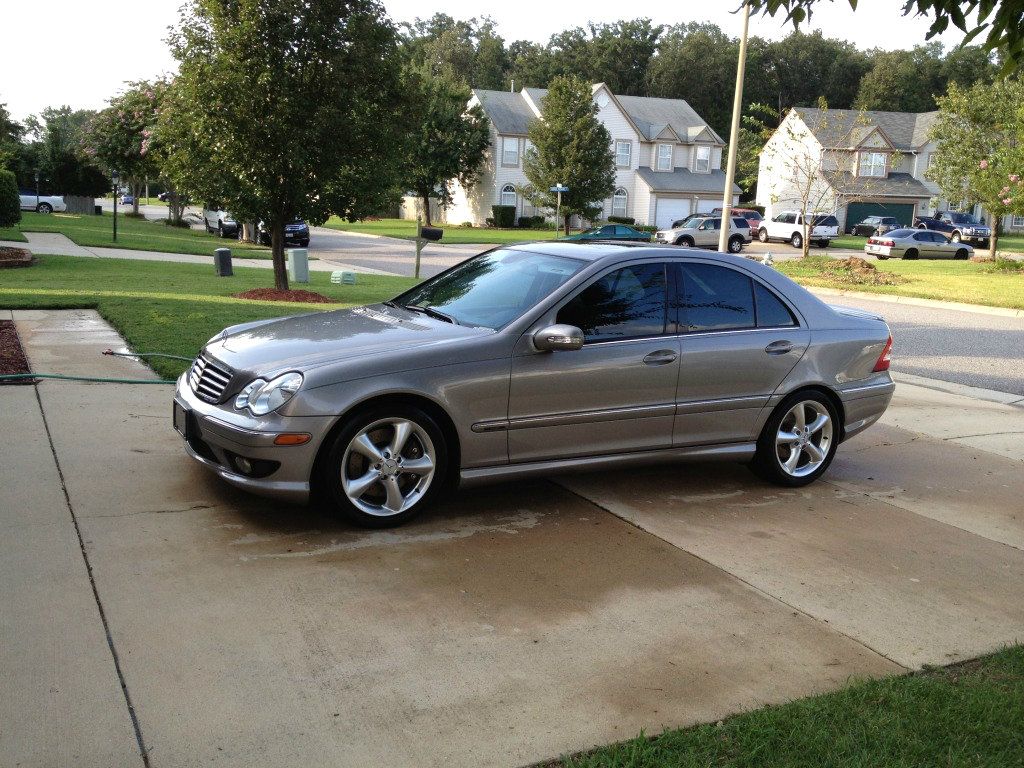 Since they are a whole .2" taller, there is not that much of a difference. Even the speedo shows exactly the GPS speed, though the math shows I should be travelling .7mph faster at 60mph than the speedo indicates... but no.
Another side view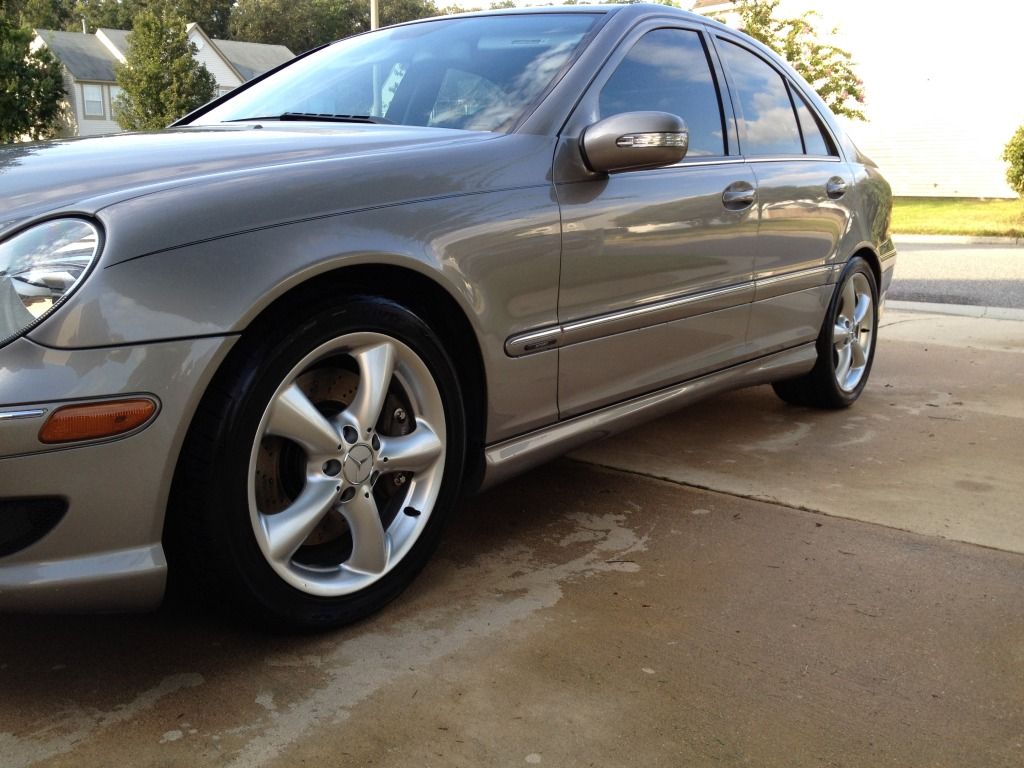 Notice anything different? Instead of the regular AMG spoiler, I tried out the L shape spoiler from a China flebay dealer. Only 92 bucks shipped. Paint match was pretty good for a 7 year old car.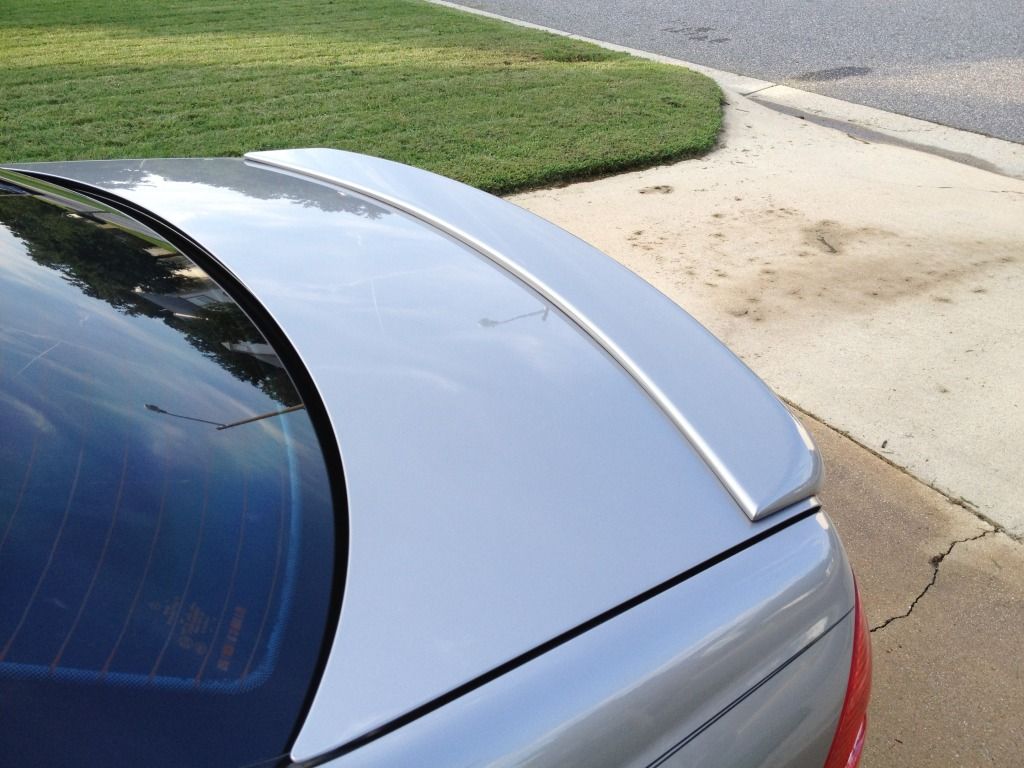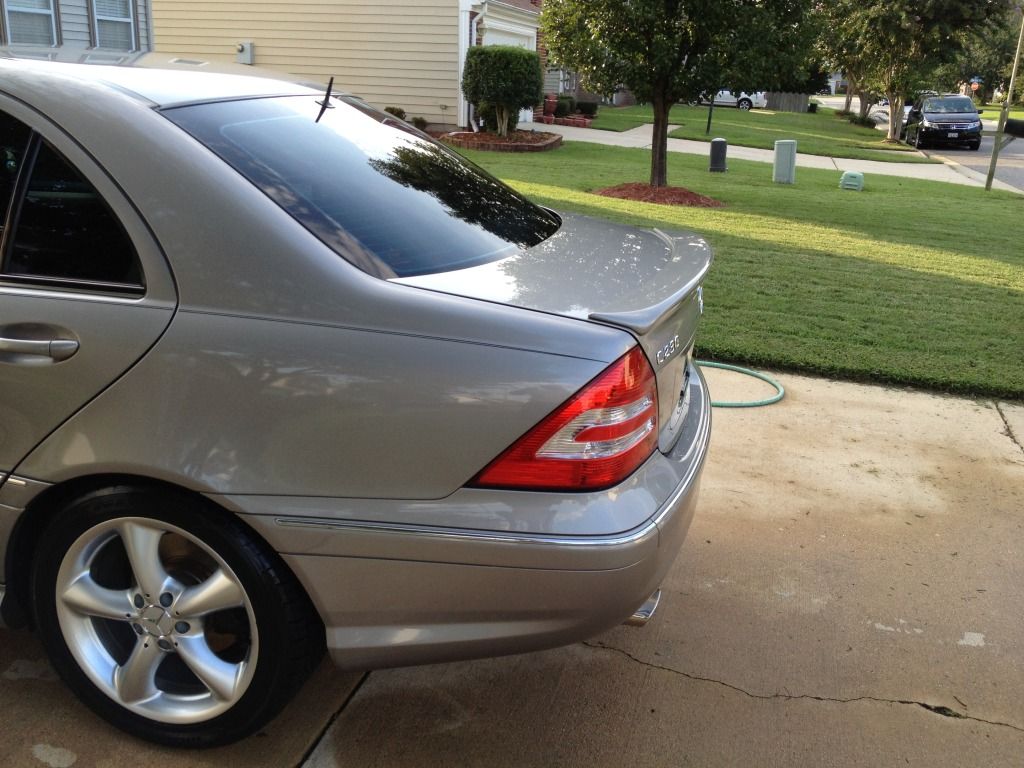 So if anyone is thinking of going to a 255, go ahead. I haven't noticed anything negative from going to this size. No rubbing, speedo is still accurate, no ABS light, no change in MPG, basically no change from the stock 245.