I have been looking at different wheels for the R I don't yet own, lol...
Here are four choices I photoshopped on a member's R (amg8451)who has OZ Carlton's (beautiful, but outta my $$ range). I hope it was O.K. to use your pic! Your ride is :bowdown:
From the least expensive to the most...
TSW Laguna, 20" (discontinued, so very cheap now... buy 6!)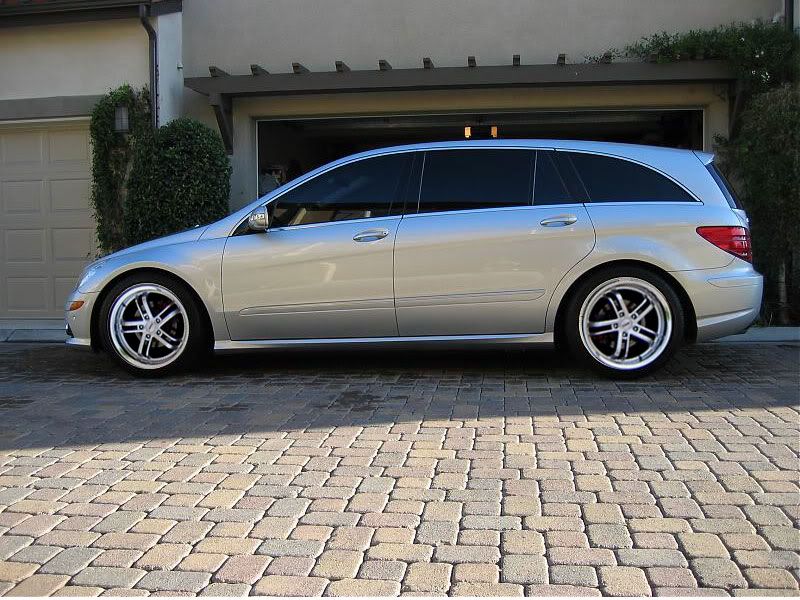 TSW Holsten, 22" (discontinued, ditto)
Replicas, 20"
TSW Carlton, 22"... I think these are also discontinued, but they are still more $$)