2001 A170 CDi. '87 BMW 320i. '95 Eagle SS Kit car, '99 Suzuki AN400X
It seems I am in a rather popular group of people who have the 'in betweeny' W168 facelift model and over the last 10 years or so have wanted to upgrade from the single din radio and CD rack to a 2 din radio but cannot find a suitable fascia trim. it seems chopping up the current trim after popping out the CD box leaves a gap and doesn't look very nice and while there are lots of trims for later w168 and earlier pre-facelift W168 and W169 and Vito and C class there is nothing for the W168 facelift model.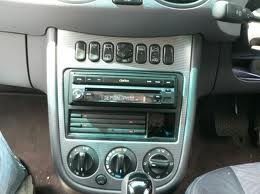 to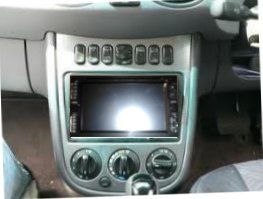 I may have to end up making one from fiber glass using the OEM one as a guide.
Also a converter cable from FAKRA to SMA is needed for the GPS and an ISO to Motorola for the radio antenna.
As to what one does with the third ISO connector (Can bus?) that is above the other 2 ISO blocks on the Becker Audio30APS, I have no idea.
So has anyone over the last 12 years or so found a decent fascia trim?