Discussion Starter
•
#1
•
Hi all, my radio recently stopped functioning over the winter (turns on, can search stations but no sound) and the retractable antenna started doing some unusual things. It would retract and extend randomly, whether or not the radio was on or off. It has now settled in the extended position whether the car is running or not. I went out of town for work on short notice for 2 months and forgot to disconnect the battery, when I got home it was dead. No big deal right, I jumped the car and it fired up right away. But after taking it for a 30 minute drive it would not crank, 11.5V at the battery when the car is off. I'm wondering if the two are related or if anyone else has had this issue. The battery is 2 years old.
Also, I read that 1999-2002 E class or SLK radios will plug and play into the 400E, is this correct? I've found this one on ebay for a reasonable price. TIA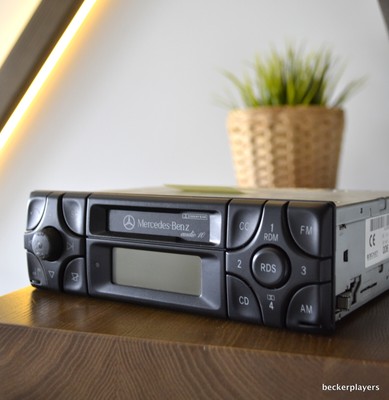 Find many great new & used options and get the best deals for Mercedes-Benz Audio 10 BE3100 Becker Radio/CC player for w210 w202 w140 CLK SLK! at the best online prices at eBay! Free shipping for many products!