·
Outstanding Contributor
smart EQ W453 2020 sold A200 C169 2006
Is it possible to put a modern stereo inna 2010 E-klass w212?

what will happen if I take out the original stereo since it is canban and all that?
It is certainly possible and much simpler than you think.
The trick is to go for a model-specific head unit, then everything will fit perfectly and all the functions, including CANbus link and steering wheel controls will work.
If you search eBay or AliExpress for "Mercedes W212 Android" you'll get many hits, like this: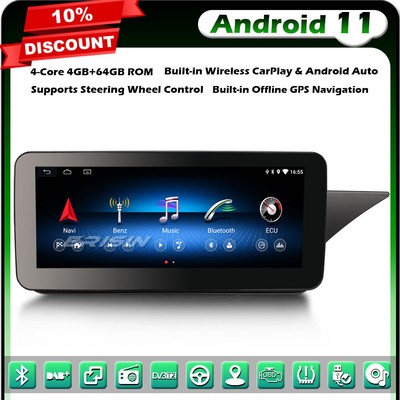 Find many great new & used options and get the best deals for 10.25" Android 11 Car Stereo Radio Mercedes E-Class W212 IPS CarPlay DAB+ 4+64GB at the best online prices at eBay! Free delivery for many products.
I fitted a model-specific Erisin head unit in my old A200 back in 2017 and it was perfect - this photo was taken in 2020 a few days before I sold the car: