BenzWorld Member
Date registered: Jun 2009
Posts: 109
Mentioned: 0 Post(s)
Quoted: 1 Post(s)
(Thread Starter)
Adhesive Suggestions for Rubber Trim Around Windshield?
---
Wondering if anyone has a suggestion for an adhesive for the rubber trim piece in the picture below. Its the vertical trim next to the windshield, on the front of the A-pillar.

I've read that other trim pieces are just form fitted, but these are both coming unstuck and have a previous adhesive under them. Plan is to remove the rubber, scrape off the old adhesive, then glue it on with something.

Suggestions welcome.
BenzWorld Elite
Date registered: Oct 2009
Vehicle: 2000 VW Golf Variant
Location: Leiden, Netherlands
Posts: 2,952
Mentioned: 0 Post(s)
Quoted: 4 Post(s)
I used Sikaflex-221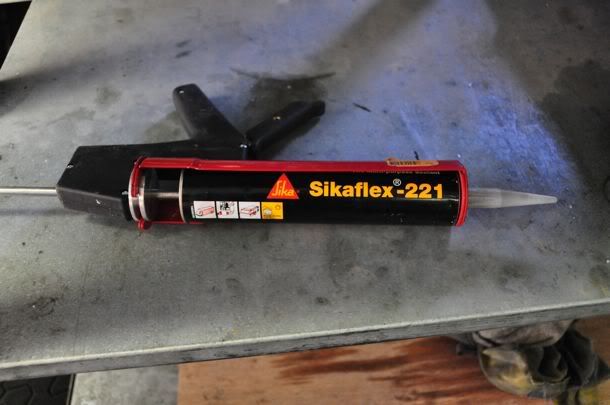 First I used superglue, but that didn't hold.
BenzWorld Member
Date registered: Mar 2010
Vehicle: 1991 300zx 2+2 @ 129k Miles.
Posts: 194
Mentioned: 0 Post(s)
Quoted: 0 Post(s)
3m makes a black molding and trim glue that I have used with success on the next strip after that that runs from the front to the back. It now feels like a solid piece, where before it wiggled and eventually broke loose.
---
1985 300D @ 130k miles Silver - Totaled: Deer strike
1991 300zx Nissan: Totaled: Ice patch
1982 300SD: Surprise...Not Totaled Yet!
BenzWorld Member
Date registered: Jun 2009
Posts: 109
Mentioned: 0 Post(s)
Quoted: 1 Post(s)
(Thread Starter)
Thanks guys.

Whippy, was it 3M™ Black Super Weatherstrip Adhesive 03602?
Currently Active Users Viewing This Thread: 1

(0 members and 1 guests)
Similar Threads
Topic
Author
Forum
Replies
Last Post
DIY - Cracking Rubber Windshield Trim (lower)

LorenzoBenzo

W210 E-Class

71

02-22-2017

03:14 PM

Recommended adhesive for rubber seals?

schlitz100

R/C107 SL/SLC Class

9

10-21-2009

05:49 AM

quick question on interior trim adhesive

davidarias

W126 S,SE,SEC,SEL,SD,SDL Class

2

09-27-2007

03:23 PM

Rubber trim for rear windshield?

eurobluebenz

W123 E,CE,D,CD,TD,TE Class

8

05-25-2006

05:27 AM

Any suggestions how to cleanly remove a wood kit that was put on with double sidded adhesive tape??

eyceburg11

W163 M-Class

3

08-07-2002

10:18 PM