BenzWorld Member
Date registered: Jul 2005
Vehicle: W212 E250 Bluetec 4Matic, W210 E55 AMG, W202 C43 AMG, W126 300SE, W111 220SE
Posts: 205
Mentioned: 0 Post(s)
Quoted: 7 Post(s)
(Thread Starter)
Thanks! That answers it - my top nozzle is broken: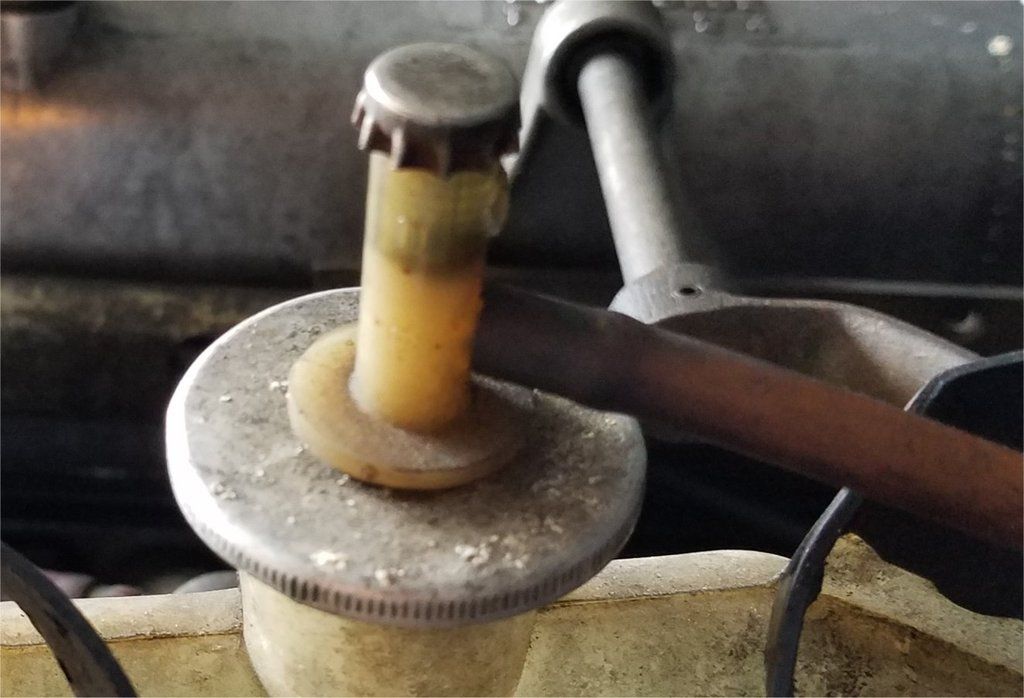 The nozzle is stuck in the end of the loose hose. I wonder how long it has been this way - never caught my eye before this, but I don't use the washer system as I try not to get caught in the rain. I don't recall doing anything that might have broken it, could have been this way for years. Now to find a replacement part.
If you have the broken end of the nozzle perhaps a little crazy glue until you locate another bag?
BenzWorld Member
Date registered: Jul 2005
Vehicle: W212 E250 Bluetec 4Matic, W210 E55 AMG, W202 C43 AMG, W126 300SE, W111 220SE
Posts: 205
Mentioned: 0 Post(s)
Quoted: 7 Post(s)
(Thread Starter)
I'll give it a shot next time I am with the car, which might not be for several weeks. I am pretty sure I saw it stuck in the hose. I think the top part with the nozzles is a distinct part, but as it's probably a fintail-specific part, it has been out of production for awhile and might not be easy to find. The hose is safe where it is, and isn't vital - I can work on it, which is a good feeling.
Currently Active Users Viewing This Thread: 1

(0 members and 1 guests)