BenzWorld Newbie
Date registered: Mar 2011
Posts: 2
Mentioned: 0 Post(s)
Quoted: 0 Post(s)
(Thread Starter)
1974 240D Part Question
---
BenzWorld Elite
Date registered: Oct 2009
Vehicle: 2000 VW Golf Variant
Location: Leiden, Netherlands
Posts: 2,952
Mentioned: 0 Post(s)
Quoted: 4 Post(s)
Here are the pictures, if you put them in IMG tags, they will appear here: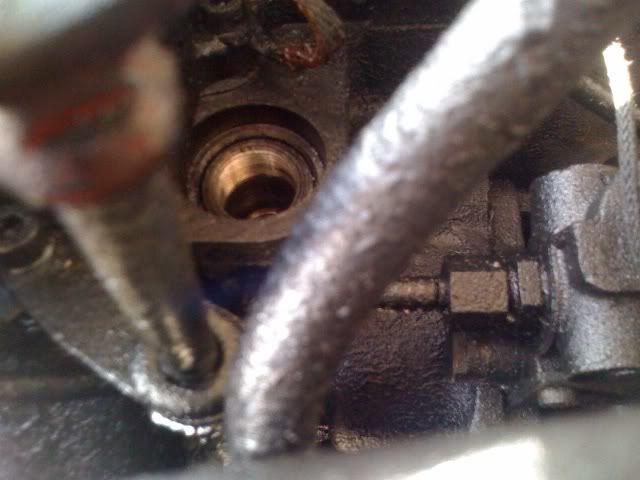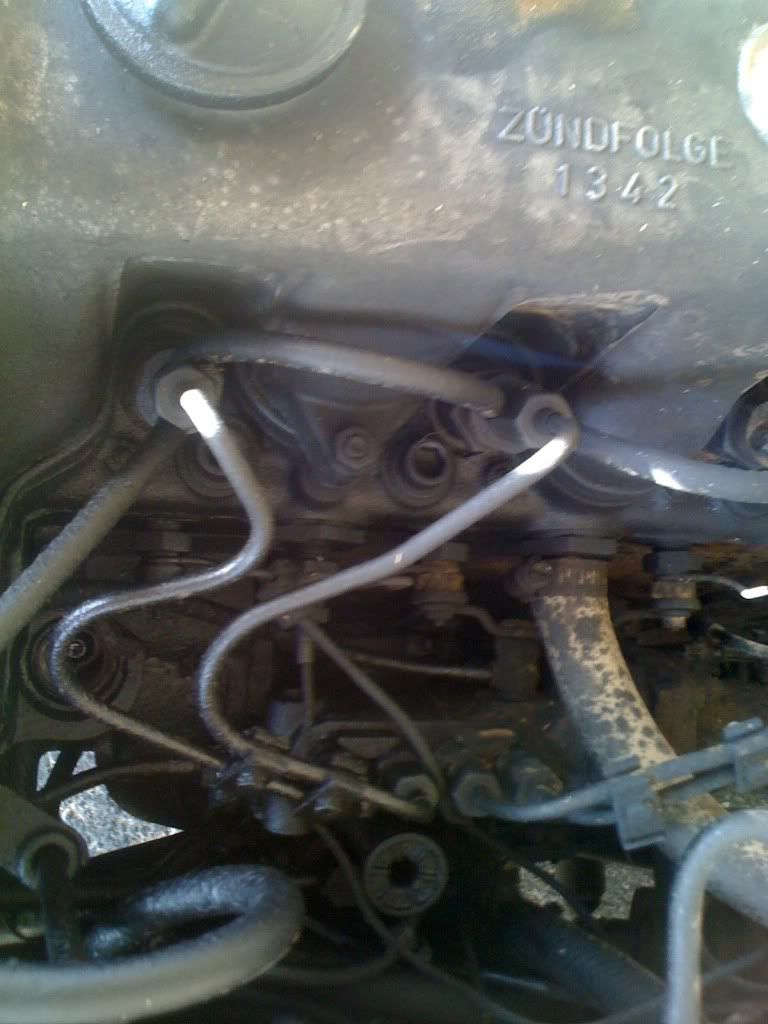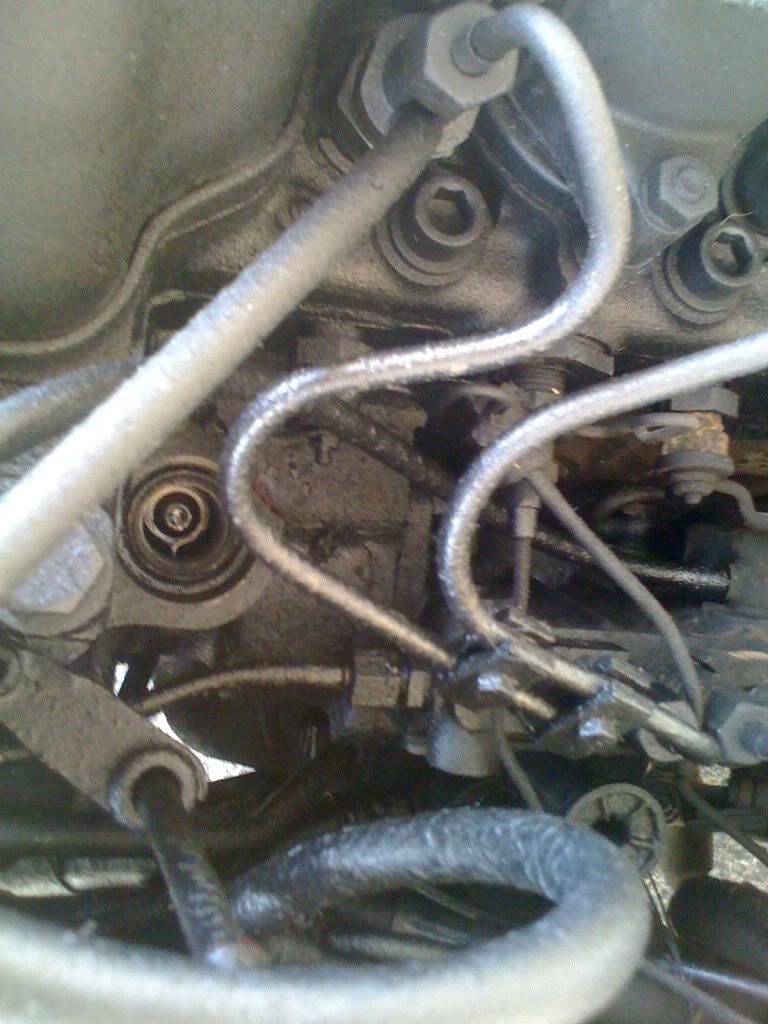 That drives the oil pump, it is connected to the intermediate shaft. There should be a bolt with a crush washer, as you can see in the picture below. In the old days a mechanical tachometer could be connected here.
BenzWorld Newbie
Date registered: Mar 2011
Posts: 2
Mentioned: 0 Post(s)
Quoted: 0 Post(s)
(Thread Starter)
oh great! thanks man!.. any idea what the size is? around 25mm?
thanks again Govert.
BenzWorld Elite
Date registered: Oct 2009
Vehicle: 2000 VW Golf Variant
Location: Leiden, Netherlands
Posts: 2,952
Mentioned: 0 Post(s)
Quoted: 4 Post(s)
I don't know the size, but in the picture below you can see the part numbers, maybe that helps. The plug is depended on the engine number, which you can see in the pop-up window. Nr. 170 is only needed on the lower engine numbers.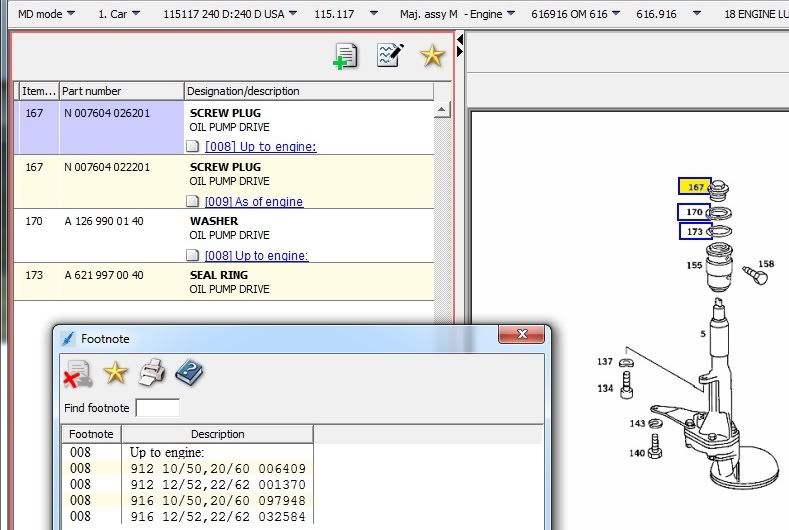 Picture from the EPC.
Currently Active Users Viewing This Thread: 1

(0 members and 1 guests)
Similar Threads
Topic
Author
Forum
Replies
Last Post
1974 240D!

kevinlop3z

For Sale/Wanted/Trade/Giveaway

0

02-28-2011

09:15 PM

1974 240D Help with A/C

EODVET

Vintage Mercedes-Benz

2

05-02-2009

06:36 PM

1974 240D

mr alaska

For Sale/Wanted/Trade/Giveaway

1

04-19-2009

02:17 PM

1974 240D

24td

Vintage Mercedes-Benz

19

04-13-2009

12:18 PM

1974 240D value

LESTON

For Sale/Wanted/Trade/Giveaway

5

01-04-2006

01:31 PM