BenzWorld Newbie
Date registered: Apr 2010
Posts: 1
Mentioned: 0 Post(s)
Quoted: 0 Post(s)
(Thread Starter)
1970 280SE Merc
---
Hey guys,
New to the forum and thought why not join up and post my ride...
Its a MINT 1970 280SE Merc in Navy Blue with English Cream Interior with the 2.8L fuel injected 6cyl and 4spd auto...
It has an original 80,600 miles on the clock...
All paint and panel is excellent with a few bits of rust to fix up in the bottom of 3 of the 4 doors and wheel well...
All chrome has been replaced or refurbished and motor and gearbox are in great condition...
Interior is in mint condition as with the timber trims through-out the car...
Steering wheel is also double pin-striped...
Brand new 2.5in exhaust straight thru... (sounds ok, would rather have it stock n quiet as lol)
Sits on 14in stock wheels with Merc Hubcaps and whitewall tyres...
Plans are to use it as a cruiser/weekender and a toy to muck around with later, possible conversion see how we go...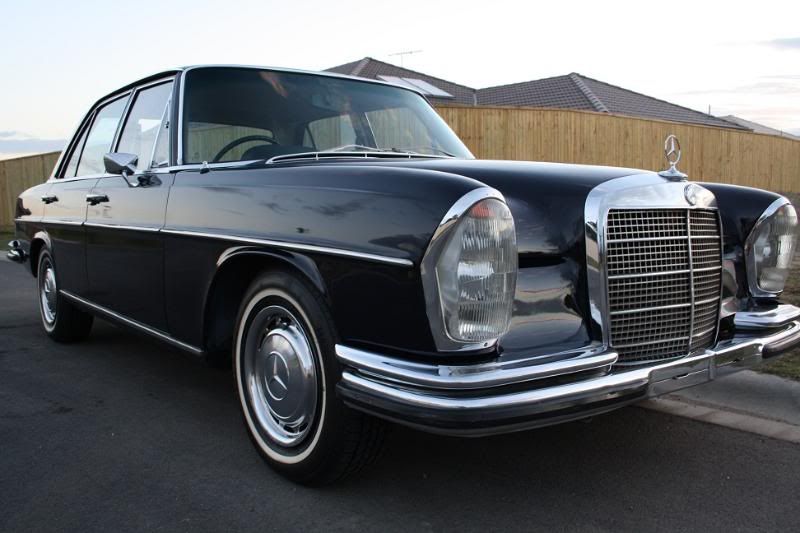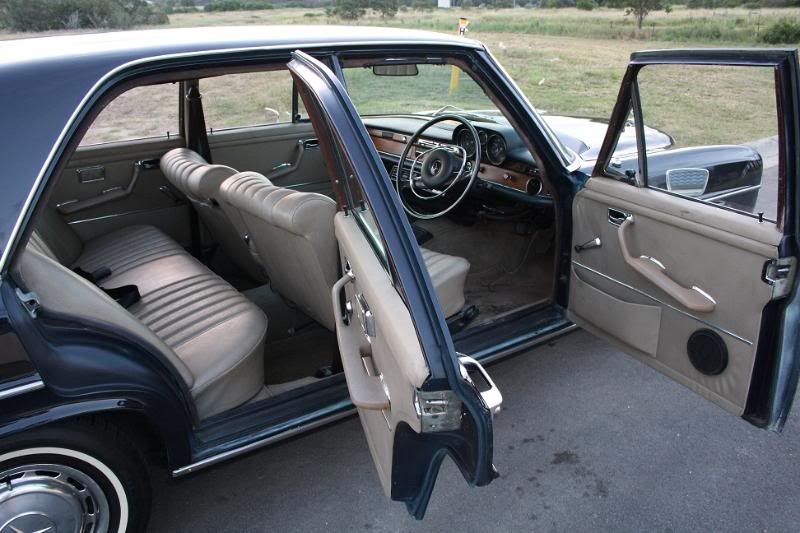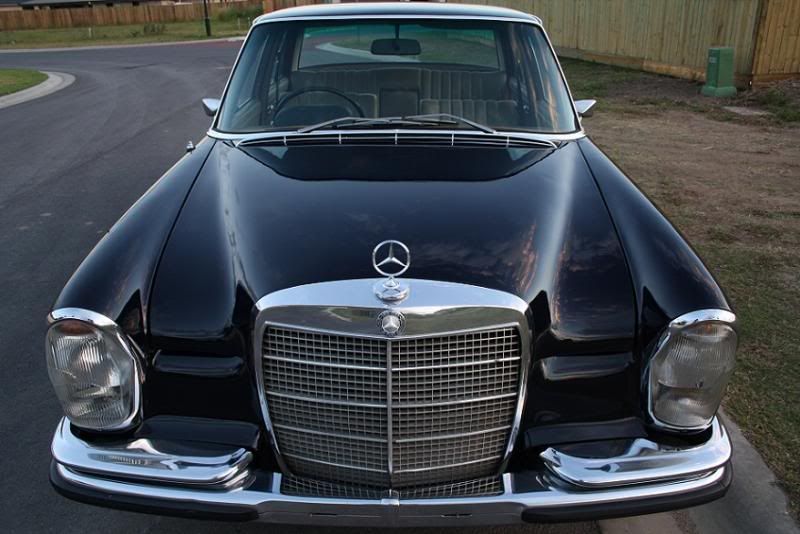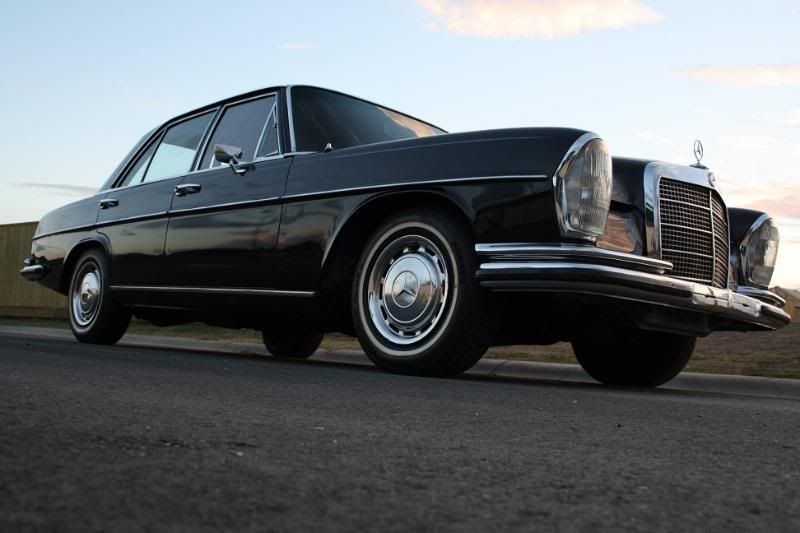 BenzWorld Elite
Date registered: Aug 2005
Vehicle: 85 300SL Euro,97 SL320,95 S420,07 S550
Location: Naples, Florida
Posts: 1,581
Mentioned: 0 Post(s)
Quoted: 2 Post(s)
Beautiful,too bad someone misplaced the steering wheel.
Don't do any conversion keep it stock it's so nice.
BenzWorld Junior Member
Date registered: Mar 2010
Vehicle: '73 280 SE 4.5
Location: Fort Worth, Texas
Posts: 33
Mentioned: 0 Post(s)
Quoted: 0 Post(s)
Love the car, hope to get mine looking that nice. Color is what I'm thinking of going with, although I will have a cognac interior. Looks great.
BenzWorld Elite
Date registered: Jan 2005
Vehicle: '80 450SLC Afro RHD Ikonengold
Location: ɹǝpu∩ uʍop 'ʎǝupʎS
Posts: 2,441
Mentioned: 0 Post(s)
Quoted: 56 Post(s)
Whel... the fact is that the wheel is on the right side of the car, isn't it?
---
.
Vitamin C for SL... the SLC
BenzWorld Member
Date registered: Jan 2009
Vehicle: 1970 280 sel, 1979 300sd, 1988 300sel
Location: Santa Monica, CA
Posts: 252
Mentioned: 0 Post(s)
Quoted: 10 Post(s)
Nice looking ride. Do you have any under the hood pics?
Currently Active Users Viewing This Thread: 1

(0 members and 1 guests)
Similar Threads
Topic
Author
Forum
Replies
Last Post
newbie with a 1970 280se 3.5

944wcb

Vintage Mercedes-Benz

6

07-31-2009

06:18 PM

1970 280SE

Squarehead

General Mercedes-Benz

1

10-10-2008

04:23 AM

FS: 1970 280SE sedan

Helga

For Sale/Wanted/Trade/Giveaway

4

10-02-2006

06:51 PM

1970 280SE

Guest (MBNZ)

R/C107 SL/SLC Class

1

10-01-2001

08:46 AM

1970 280SE

Guest (MBNZ)

General Mercedes-Benz

5

10-01-2001

08:46 AM