BenzWorld Junior Member
Date registered: Nov 2007
Posts: 9
Mentioned: 0 Post(s)
Quoted: 0 Post(s)
(Thread Starter)
My 1957 180 w120 Project I got for FREE
---
Ok This will keep being updated so PLEASE keep checking back.
I got this for free
from my Counseler Freshmen year of high school. I have been drooling and begging for this car for 3-4 years now and They kept saying they were going to finish it and drive it but they decided to face the facts and they were never going to finish it and call me a year later (this week) saying its mine to come and get it!!!
I went today and took the cover off and dear god has it rusted in a year. But nothing I cant sand off. These are the original colors that will be staying (repainted of course).
Info: They had a Datsun King cab that they did a switch with because the mercedes tranny had problems and couldnt get it seperated from the motor. So it has a Nissan motor in it (hmmm turbo opprotunity?).
Only thing it needs to be drivable is gas tank flush, and gasket on the rear end (gotta figure out where or how to make that one).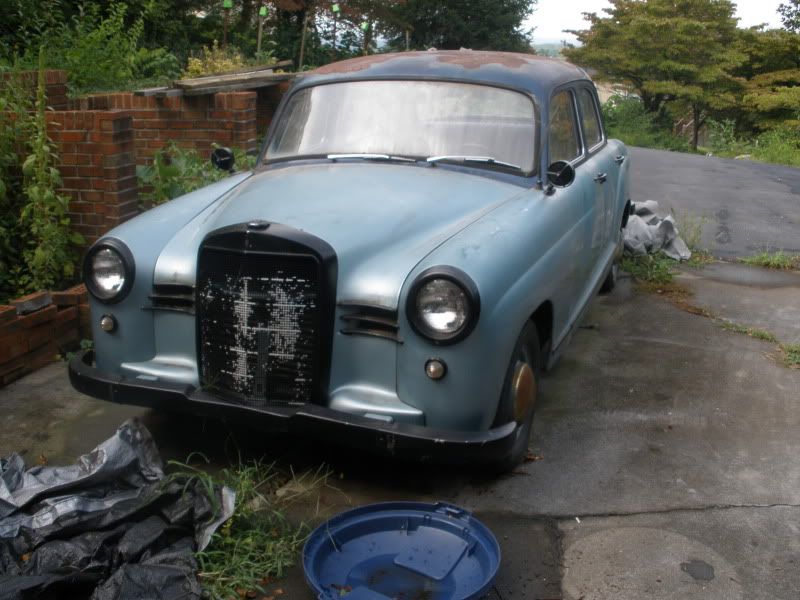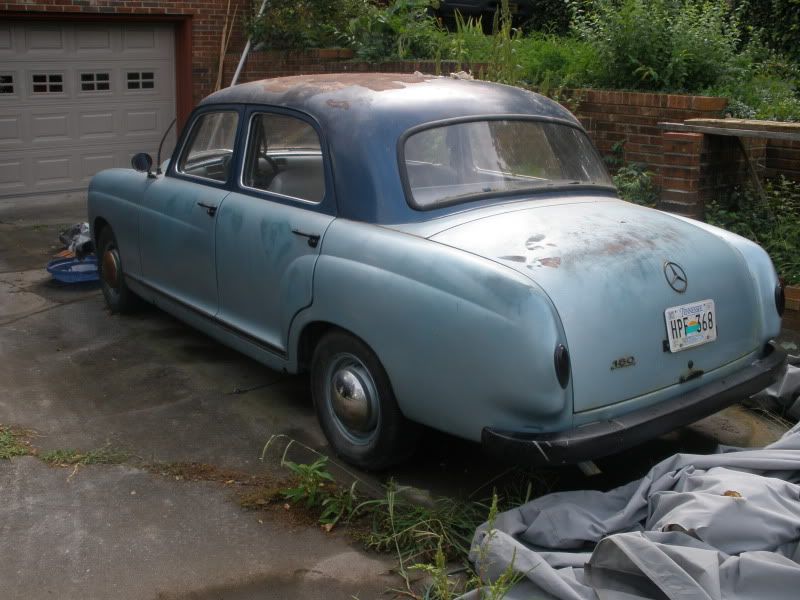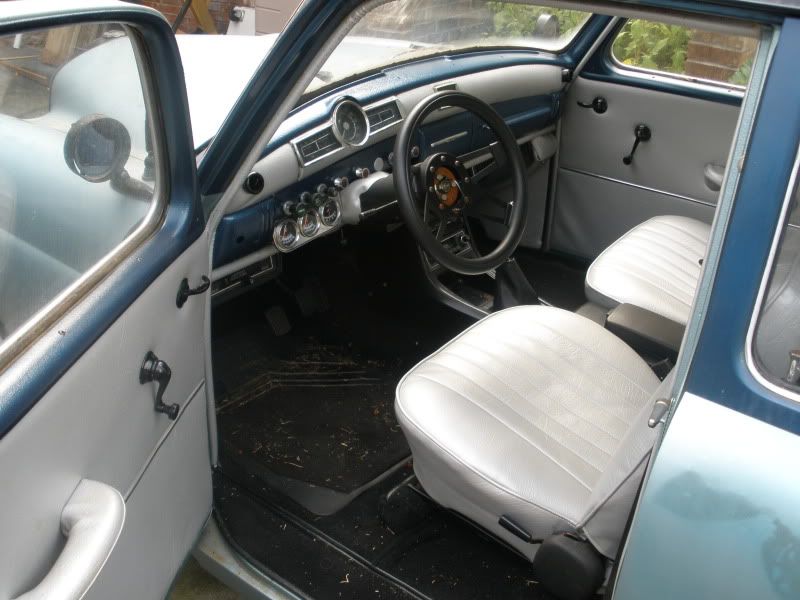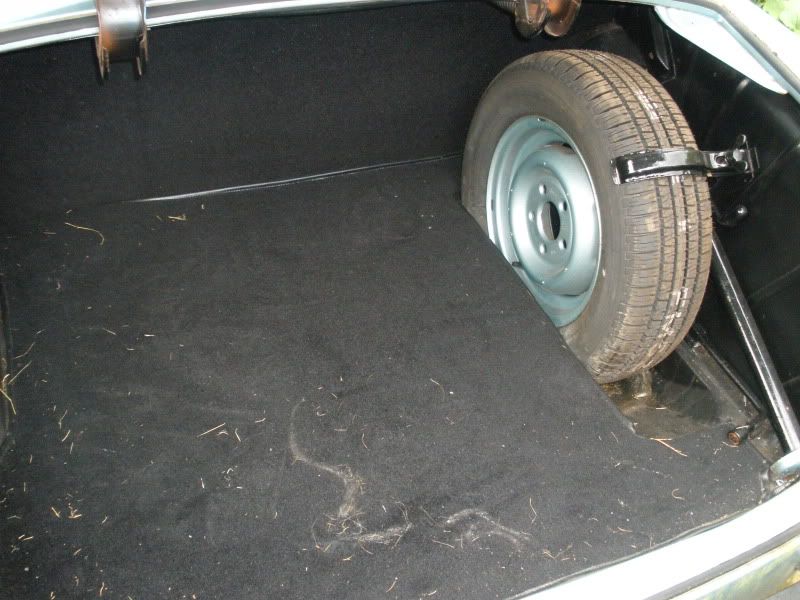 Yes thats snake skin... That ended up being about 4-5 feet long...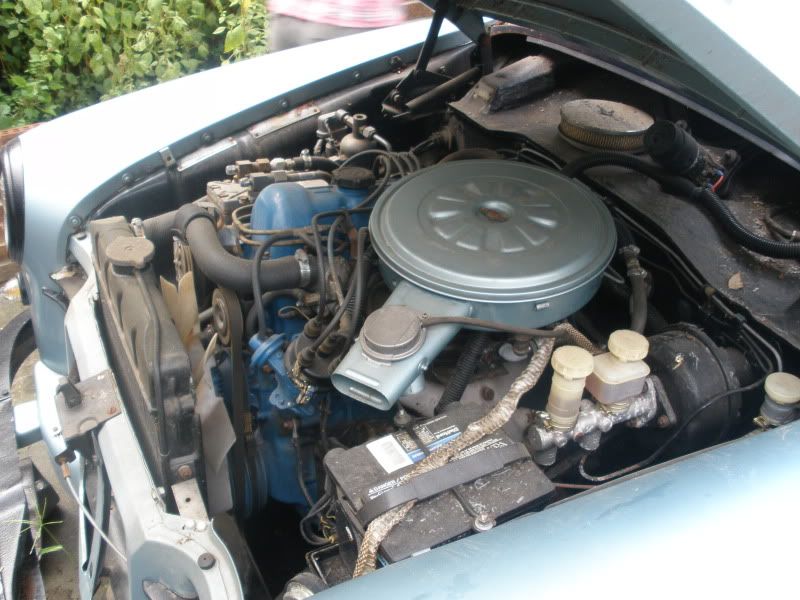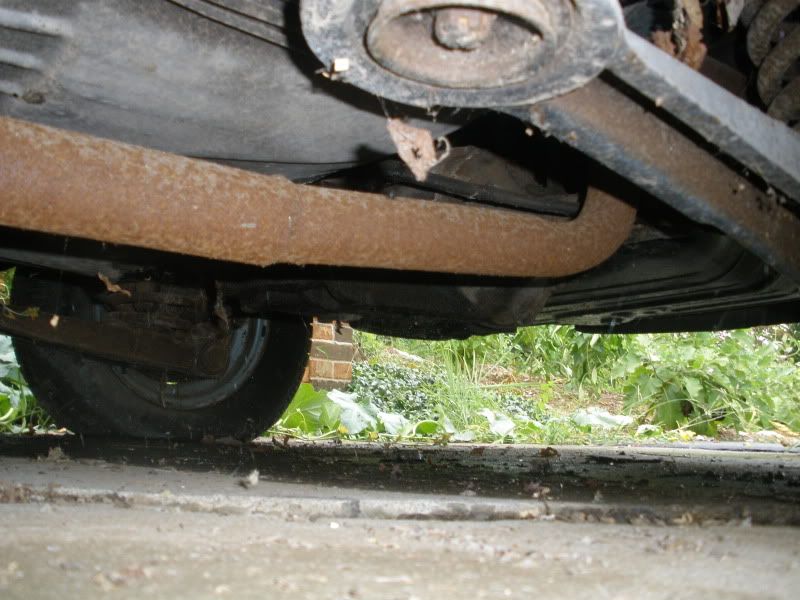 And I got a Drive shaft, Starter, Wiring harness, 2 other boxes I havent gone through yet.
Will be in my basement Saturday. Gotta go to U-haul and get a car hauler.
But my plans for now are stripping down all the black he painted and see what condition the chrome is in, if its bad then I got a hook up for getting chrome done... Then im gonna start sanding down the body and see where I get for that. He said theres no Bondo on the car so I should be in good shape. Then ill paint it the same color it is just so its original.


QUESTION: He said it ran and drove perfect when he parked it but the rear end leaked and needed a gasket. Anyone know what this could be and how to fix it? Appriciate it!
BenzWorld Junior Member
Date registered: Nov 2007
Posts: 9
Mentioned: 0 Post(s)
Quoted: 0 Post(s)
(Thread Starter)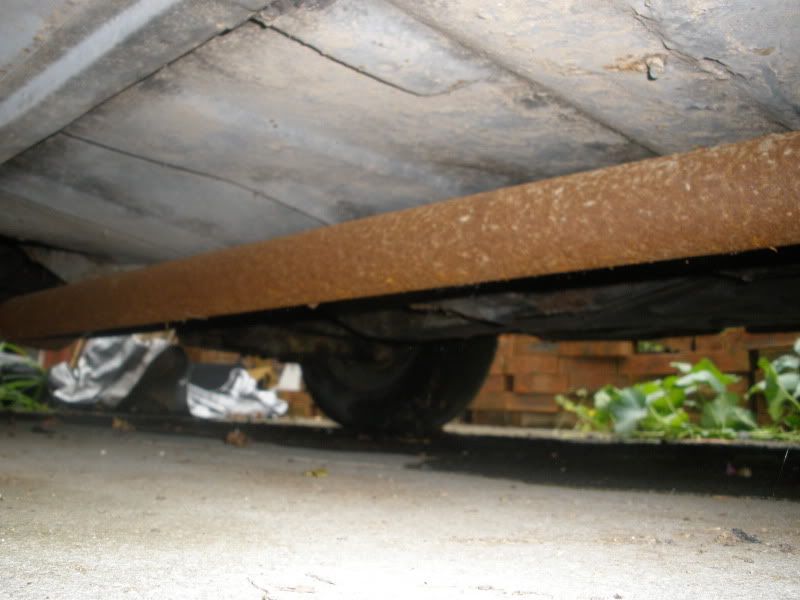 Spare stuff: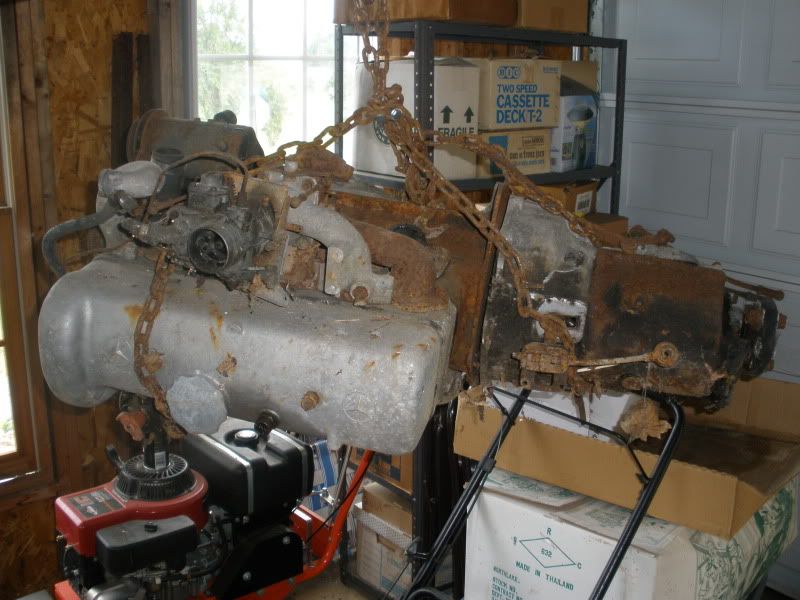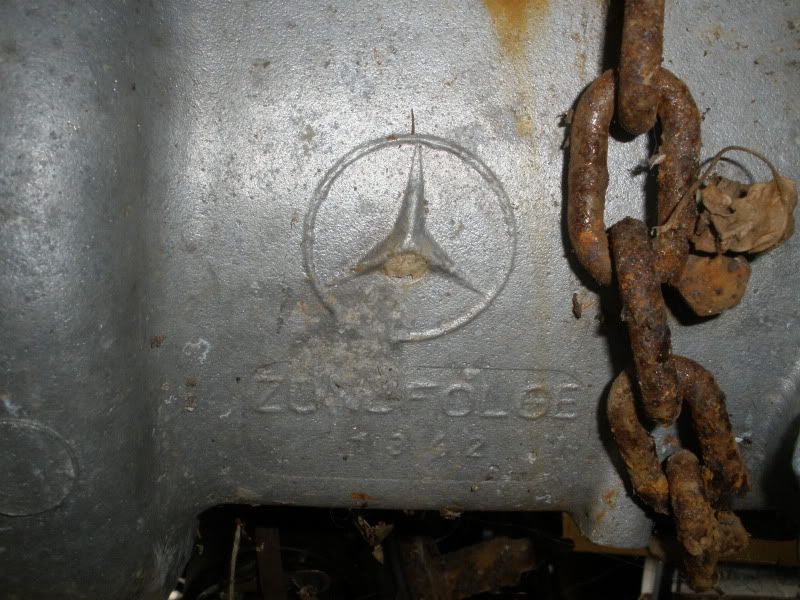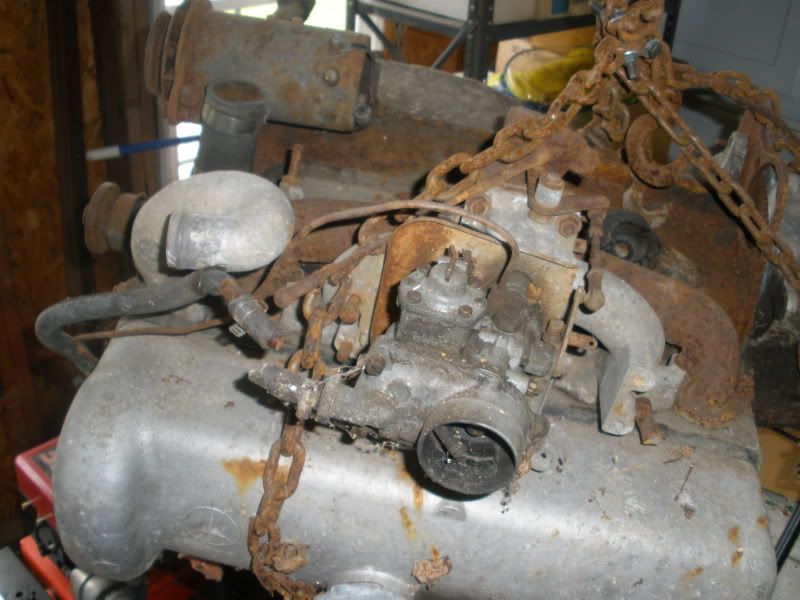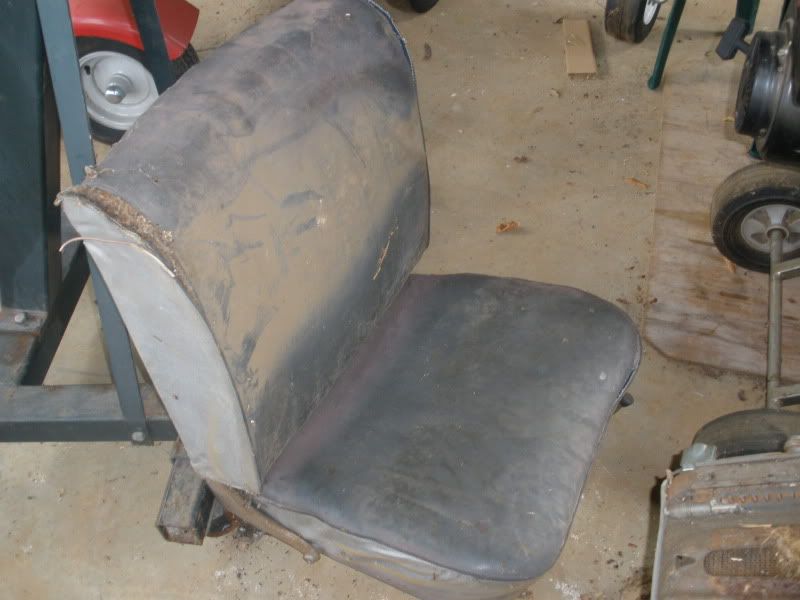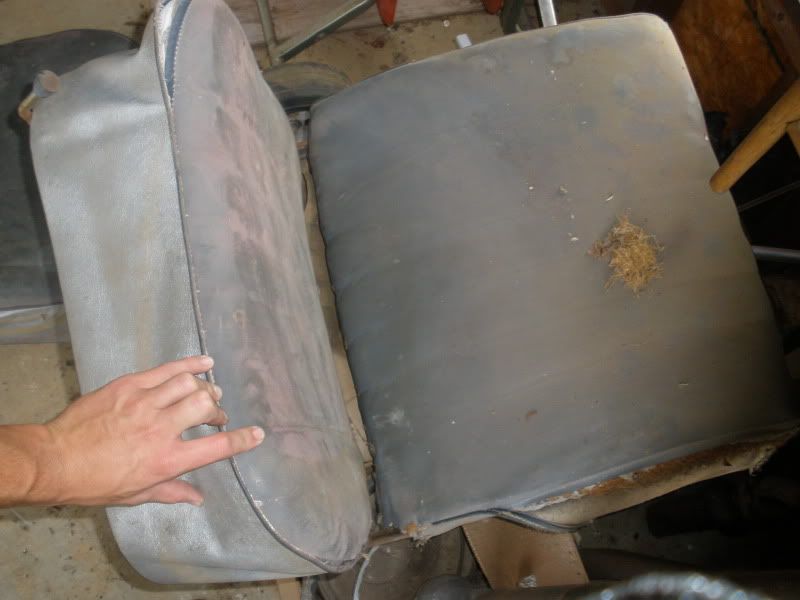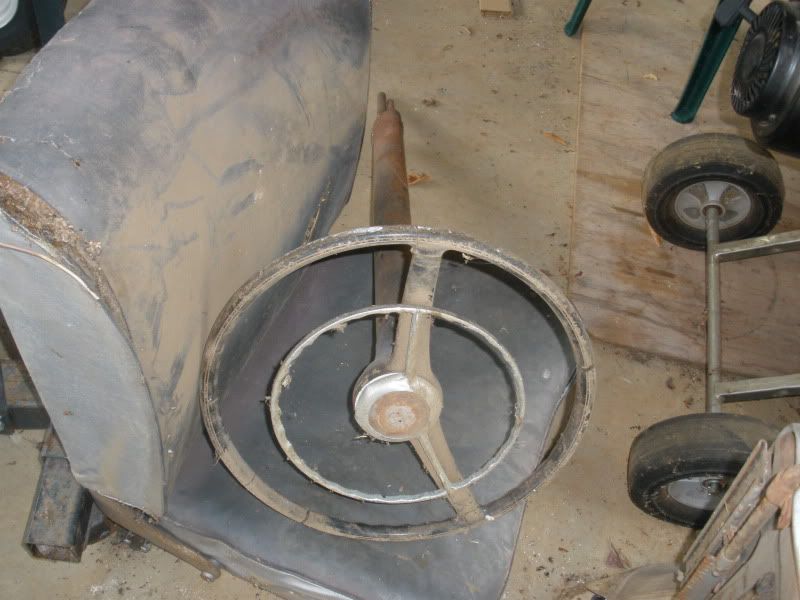 BenzWorld Veteran
Date registered: Aug 2009
Vehicle: '72 250C, '74 280C, '85 500SEL, '81 300CD.
Location: Tucson, Az.
Posts: 726
Mentioned: 3 Post(s)
Quoted: 73 Post(s)
That's going to be a nice project car. IF, and that's a big IF, you treat it as such. Don't think you are going to get it running, drive it around and then fix little stuff as you find them. You will quickly become overwhelmed with the sheer number of "little" things to do.

The very first thing you need to do is to treat ALL the rust problems you can find. Go over the car, top and bottom, with a fine tooth comb. Fix all the rust and get the exterior sealed to prevent the surface rust from deepening. Wire brush, sand, fill, primer and spray those areas. For right now you don't need to get a top condition paint job, you can even use "rattle can" paint as close to the original color as possible. When you get the mechanical, electrical and misc. problems worked out then you can spring for a good paint job. $3-5K. No, I'm not kidding, once you spend the amount of hours the project deserves you'll see what I'm talking about.

The rear end leak (if it is the differential they are talking about) is not really a big deal except with sourcing the seals. They are available but you need to look for them.

One thing you might check before you go tearing the diff. apart. Check with the guy and see if he put synthetic diff lube in it. Synthetic will cause major leaks in those old differentials. It's some "slickery" stuff and will blow right by those old style seals. You might get lucky and just have to change back to the old regular lube and solve the problem.

Unless you are going to completely restore the car to original I wouldn't even consider rebuilding the old engine. The Nissan engine you have in there, if it's in any kind of decent shape, is a much better engine, power-wise, economy-wise and parts availability-wise.
---
Last edited by Mike D; 08-20-2009 at

07:05 AM

.
BenzWorld Veteran
Date registered: Apr 2009
Vehicle: Current: 1987 560 SEC US, former factory trained MB tech 10 years, owner of 14 others.
Location: Spokane, WA.
Posts: 723
Mentioned: 0 Post(s)
Quoted: 0 Post(s)
The very first thing I would do is to look very very closely at EVERY brake line for rust. I would replace the hoses no matter what, they are shot due to just age alone.
BenzWorld Junior Member
Date registered: Nov 2007
Posts: 9
Mentioned: 0 Post(s)
Quoted: 0 Post(s)
(Thread Starter)
Well the rust isnt bad. At all, just surface rust. It will be stored in a garage from now on come sunday. That is not at my house. Sunday I'm going to start sanding and hopefully have it just primered by next weekend. In between that I will start flushing the gastank and oil and look over everything and get the motor turning over (in responce, the motor is pretty much brand new, all the internals are new and just plan on keeping it in there since there are more parts incase something happens).
I want to try and keep the exterior as original as I can. Interior I cant so much with that center console, it orginally had a colmn shift in it. But yeah I do plan on getting it running, figure out the rear diff. and then drive it around the neighbor hood and see what I cant find fix all the "little" things like said and then after its in good drivable condition, ill take it about 30-45 minutes from here at a body shop I used to work at and paint it myself. I do good work and im very anal about over spray so I know I wont have to worry about it and know its done right when I do it.
I do plan on giving this car the attention it deserves. It wont be done in a month, but I do plan on taking my time and make sure nothing is half assed
. And plus im 16 with a part time job that LOVE Mercedes but low budget. So I do wanna wait and save up for good stuff (paint mainly). But ill do what I can with it. Patience is key
only thing rusty is the top, and exaust tubing but I may repace it anyway just so its clean.
---
Last edited by ddmracing05; 08-20-2009 at

03:08 PM

.
BenzWorld Veteran
Date registered: Jun 2004
Posts: 723
Mentioned: 1 Post(s)
Quoted: 17 Post(s)
Shame it's one of the crap Nissan engines(180B?) and not one the later better ones. I'd keep the original parts as they worth something to someone .
The diff leak may be just the rubber boot on the swing axle. You can buy a kit to fit a split boot to repair them.
The drive shaft tunnel has been chopped!!!!! arrg!! .It is part of the main structural support for a ponton,which is really a chassis type car with the body welded on top. Think of it as a large pipe running through the car. Someone has chopped off the side of the pipe ,effectively weakening it.
Your Next ,best move is to join the IPOG on yahoo groups where the worlds ponton experts hang out.
Don't worry about having a hot rod ponton,all are welcome and the knowledge base is second to none.
ponton : IPOG (International Ponton Owners Group)
BenzWorld Junior Member
Date registered: Nov 2007
Posts: 9
Mentioned: 0 Post(s)
Quoted: 0 Post(s)
(Thread Starter)
Well for now I plan on keeping the Nissan motor in it and externally getting it looking original. Then 10 years down the road when im not 16 and have some money ill work on fixing that hole they cut and put the original stuff back in like the motor, steering colomn, and it looks like they replaced the suspention since I have a whole box of stuff with shocks and what not...
Thanks for the club! looks cool. Ill be joining.
BenzWorld Junior Member
Date registered: Nov 2007
Posts: 9
Mentioned: 0 Post(s)
Quoted: 0 Post(s)
(Thread Starter)
Ok so i got the tank and cleaned the 1inch thick of black goo out of the tank, painted it black and threw it back in. Fixed the fuel pump and replaced a few lines and it runs beautifily. I need plugs and have it taken in for a tune up. It back fires at quarter throttle and boggs alot. but once your moving its fine. It also has a hard time climbing my very steep driveway. Then again the car weighs 3600lbs and has a 77 Datsun 4 cyl motor in it...
Picture time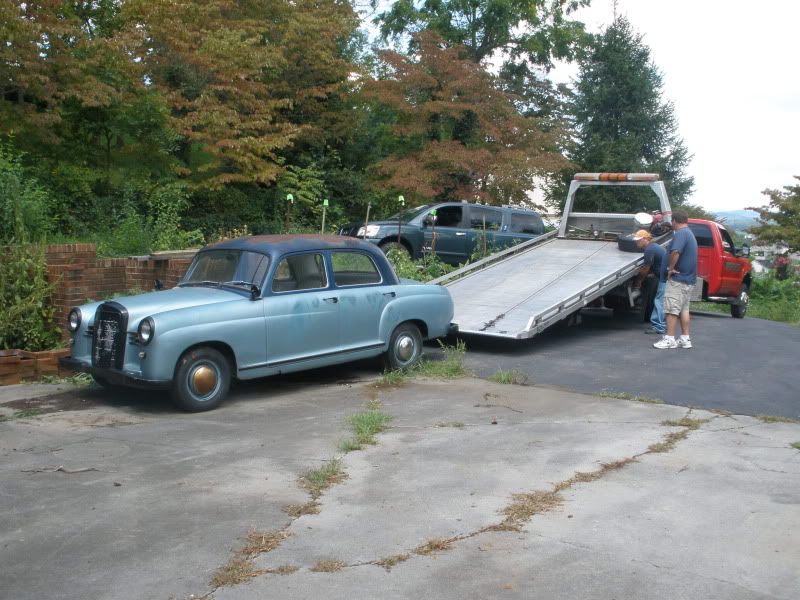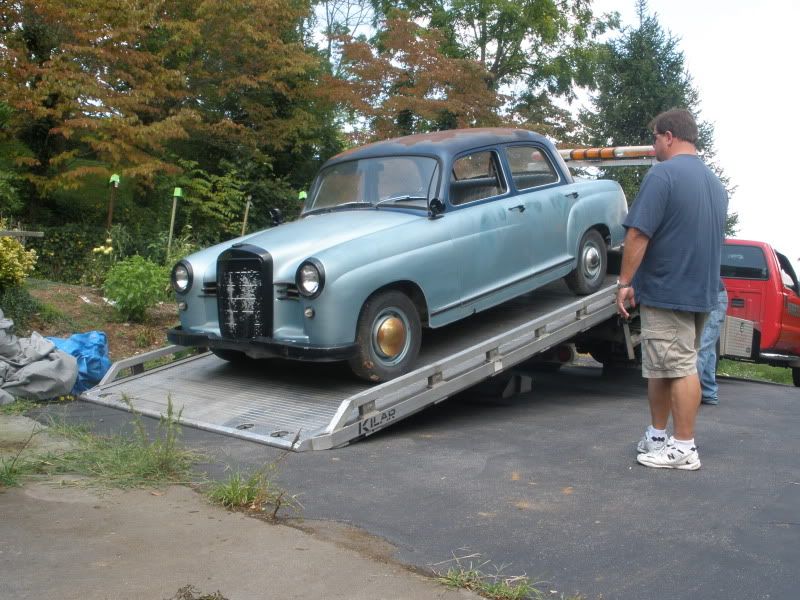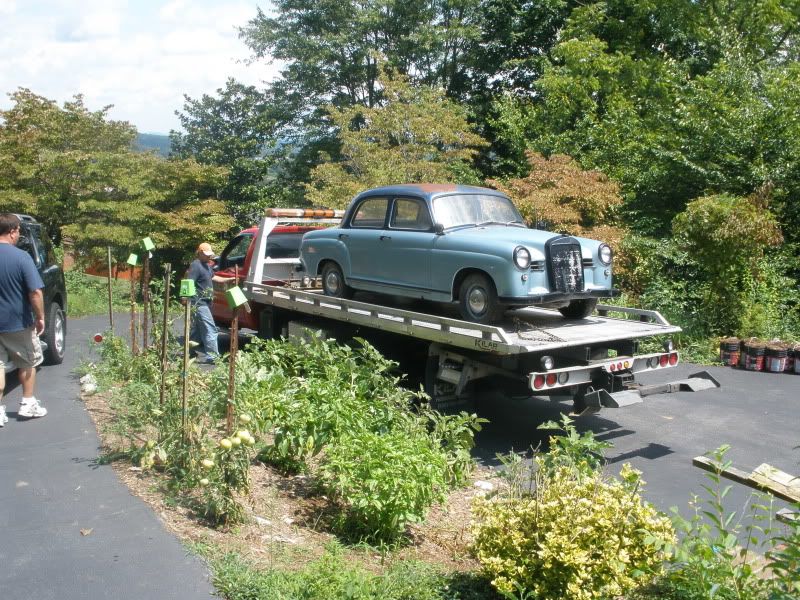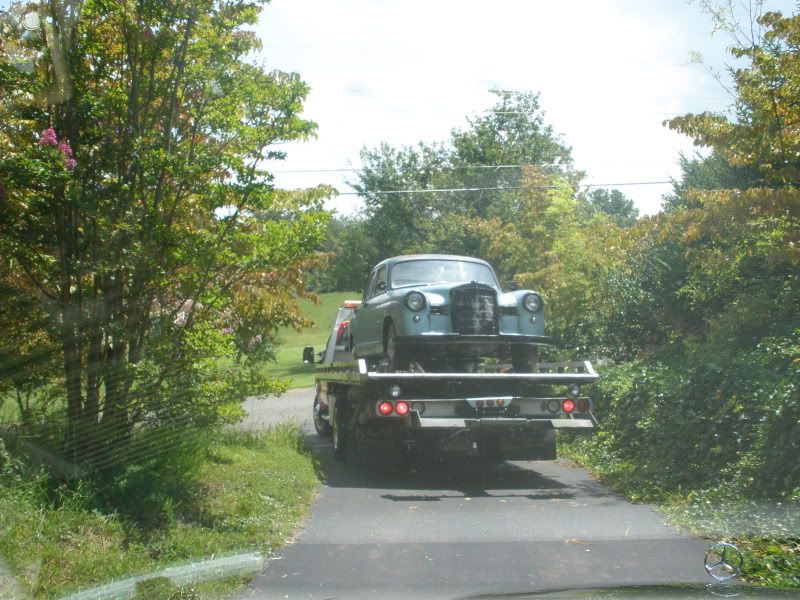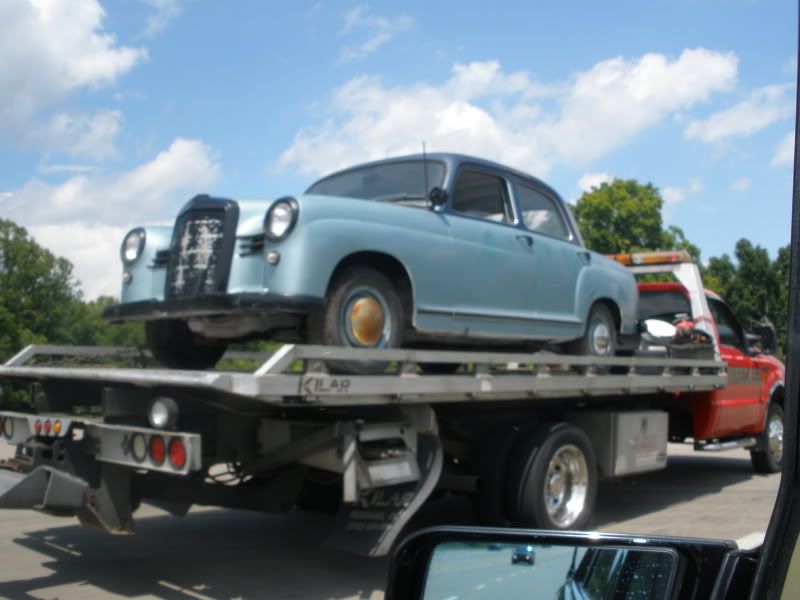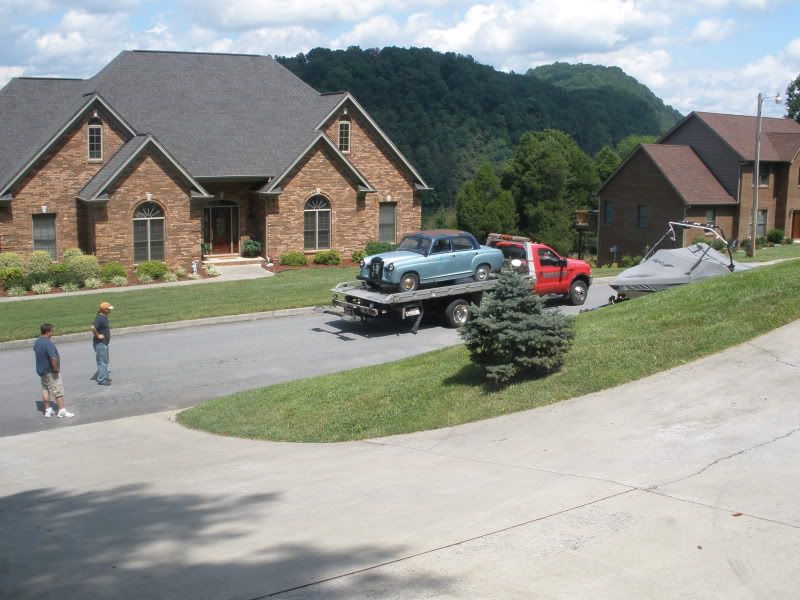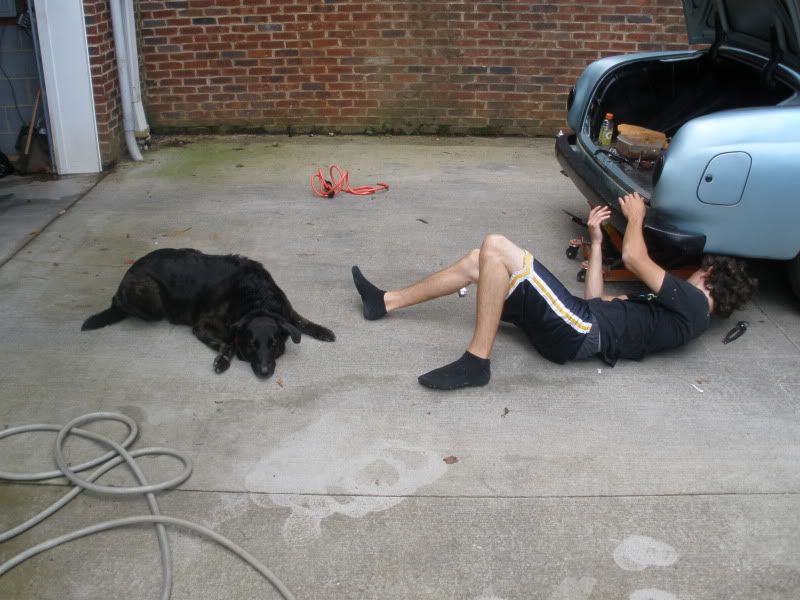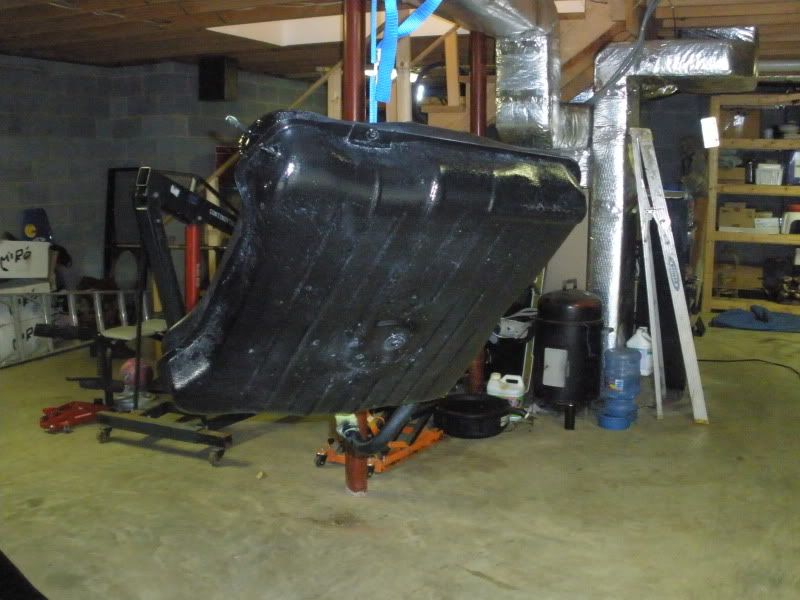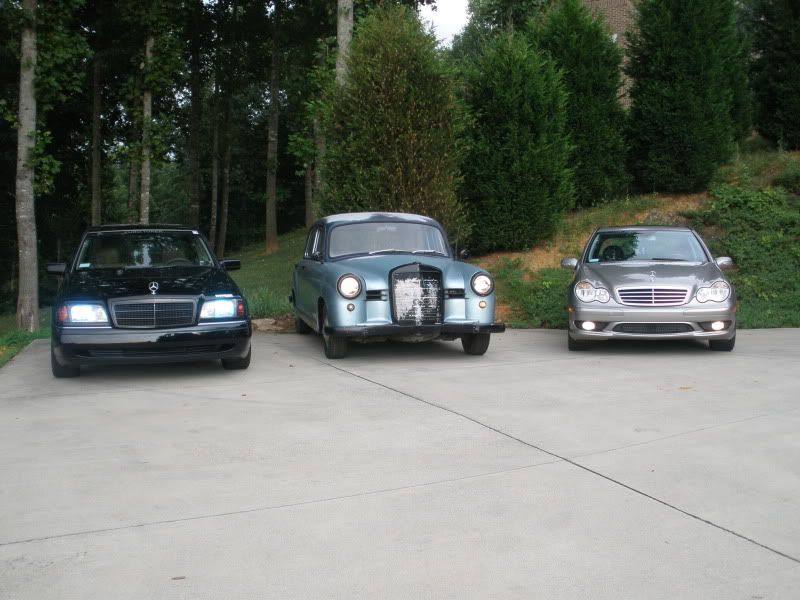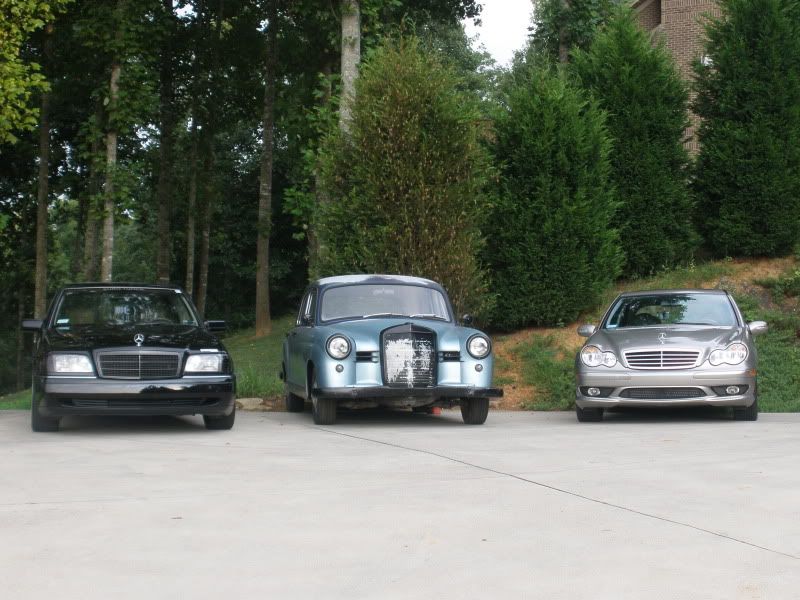 BenzWorld Elite
Date registered: Mar 2005
Vehicle: 1983 240d AT; 1993 e320 AT
Location: Sta. Rosa, Laguna, Philippines
Posts: 2,254
Mentioned: 0 Post(s)
Quoted: 4 Post(s)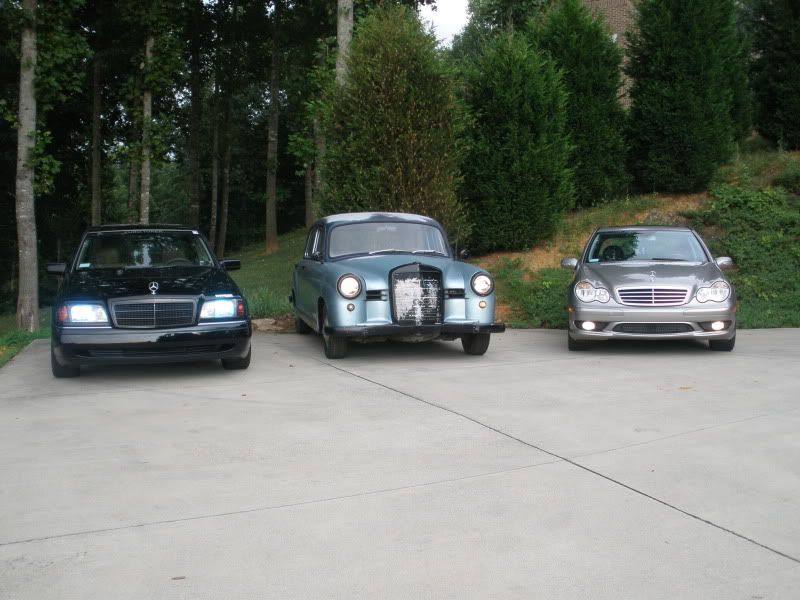 The Ponton would be no pushover when done. Good luck!!!
---

BenzWorld Member
Date registered: Aug 2009
Vehicle: 89 300CE, 62 220SEb
Location: Hermitage, TN
Posts: 272
Mentioned: 0 Post(s)
Quoted: 9 Post(s)
They look like a fun group! Keep us posted on the progress.
---
USAROVER
Music City, TN
Currently Active Users Viewing This Thread: 1

(0 members and 1 guests)