I would look at the 6 cylinder as a liablity - something that big needs some respectable power. Nice car though - with Vermont plates, I'd also worry about rust. $5000 or so seems like a fair price. Does the paperwork substantiate the 131k original miles?
BenzWorld Veteran
Date registered: Jun 2004
Posts: 723
Mentioned: 1 Post(s)
Quoted: 17 Post(s)
Is that leather?. In Germany you will get a really good price and with the USD on the skids it may pay to advertise of Ebay.de to find a buyer with plenty of Euros for a good a Merc.
I would call that a condition '3' or '4' because i am betting it will need rubber replacing underneath ,but thats a minor problem. The important thing is that it has a straight ( rust free?) body and really nice interior. Good luck!!
BenzWorld Member
Date registered: Jul 2008
Vehicle: 1971 Mercedes 280sel (w108)
Location: Nixa Missouri USA
Posts: 86
Mentioned: 0 Post(s)
Quoted: 0 Post(s)
Quote:
Based on an article in a recent car magazine that said the 4.5 liter W108s are worth 5-10k USD, this car is probably worth 3,000 USD. Maybe a bit more for condition--which is not breathtaking, but the long wheel base is not a plus, and the 2.8 liter engine is a negative. The mileage is low for age, but absent documentation for it, it probably won't affect the price much.
NADA prices these cars from $4200-$10000. I didn't know that the 6-cyl would detract so much $. If you're right then I'm a little bummed by my 280. But I only gave $1800. Course the interior is in much better condition than mine too.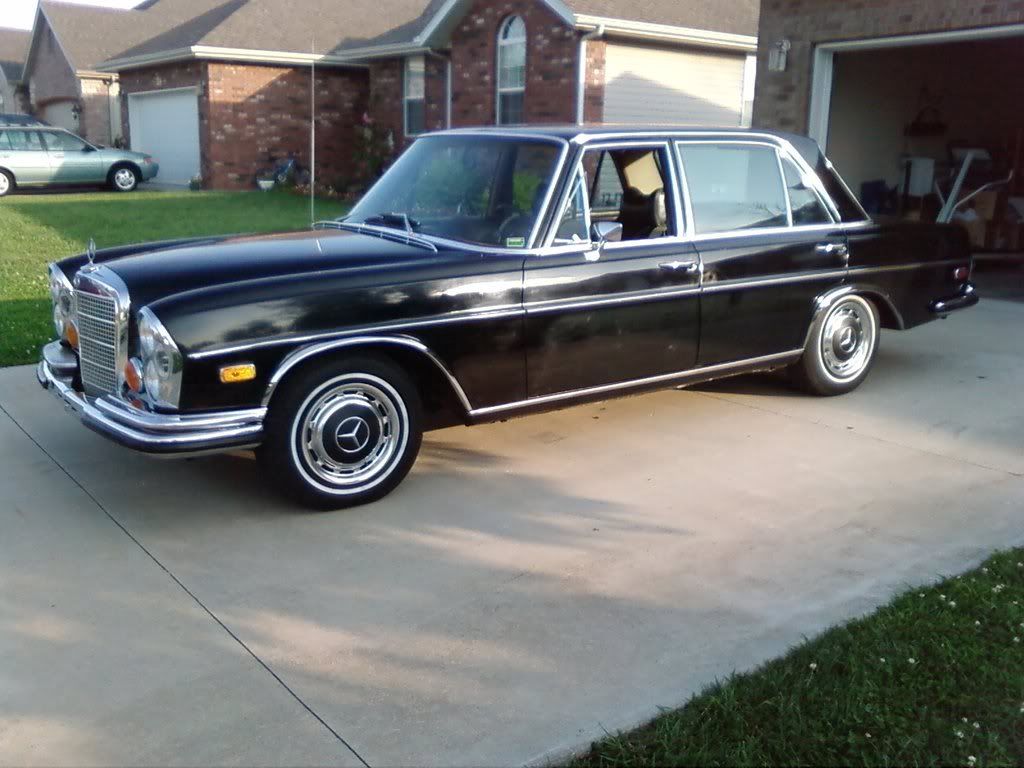 BenzWorld Junior Member
Date registered: Aug 2008
Location: Jacksonville FL
Posts: 25
Mentioned: 0 Post(s)
Quoted: 0 Post(s)
(Thread Starter)
I have every piece of paperwork from the vehicle, I have the original invoice from the factory. The owners of the car are from Vermont but the car lived in FL, they were in Vermont 9 Months out of the year.

The body has no rust, I should have taken some underneath pictures. It doesn't sound like a bad idea to have it listed in Ebay.de. Thanks.
Currently Active Users Viewing This Thread: 1

(0 members and 1 guests)