FS 1962 220Sb - 65k miles! - $1800
---
I could not pass up this 1962 Mercedes 220Sb Heckfloss / fintail sedan - 111 chassis (111.012) when it was posted on Craigslist in the Seattle area. One family owned until recently and parked for most of the last 20 years. Shows 65k miles which is reported to be accurate. Solid original condition with original books and keys, unused spare tire, etc. The Becker AM/FM radio works properly as do the gauges, signals, lights, wipers, horn, and so on. All the glass is good and the leather is even in decent shape (a couple splits on driver's seat).
Car starts right up and idles well. 4-speed manual shifts well (column shift) and it drives down the road straight - however it will need a little work to be a daily-driver. I recently replaced the water pump and belt but the front brakes drag - noticeable after a couple miles driving. Car also stumbles on full-throttle acceleration. More photos available at:
62 Mercedes 220S
or call me at 206.419.9295 for more info.
---
Adam Chovanak
Mercer Island, WA
---
Last edited by achova; 07-22-2008 at

04:52 PM

.
BenzWorld Member
Date registered: Jul 2008
Vehicle: 1971 Mercedes 280sel (w108)
Location: Nixa Missouri USA
Posts: 86
Mentioned: 0 Post(s)
Quoted: 0 Post(s)
Oh man, I can't believe it. I thought I was the only one out there getting good deals on these old Mercedes. Mine was also $1800 a 1971 280sel but it has 92,878 miles on it. But you got a great deal. A new paint job and that car will be sweet. BTW the body on it looks terrific.[IMG]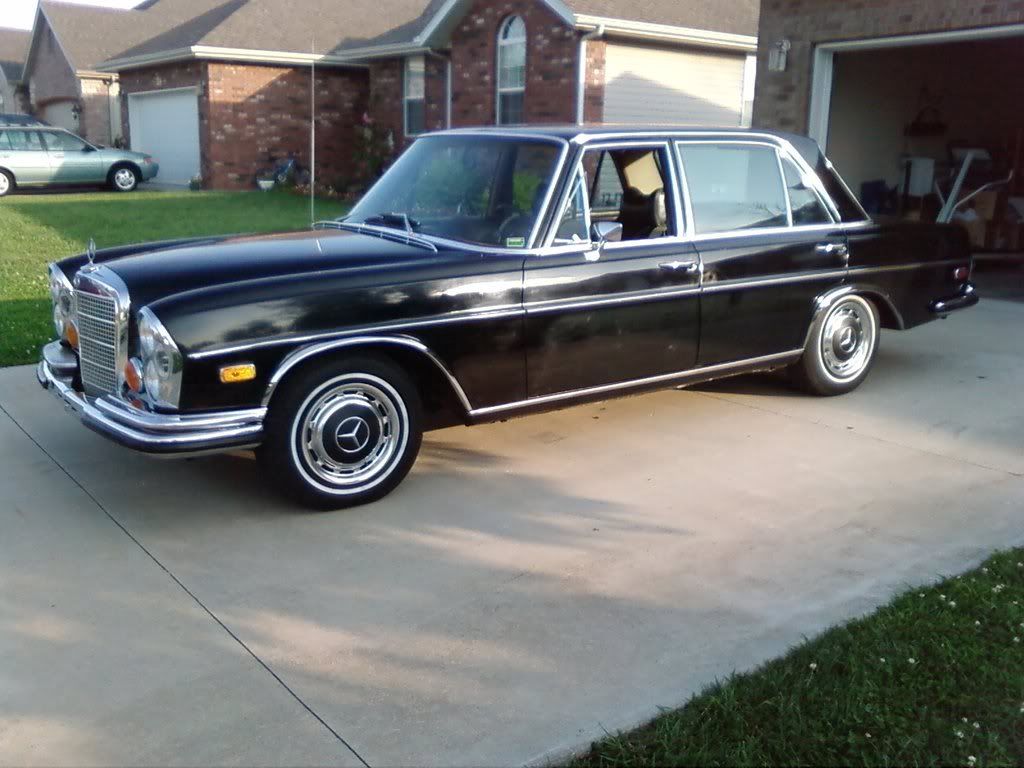 [/IMG]
BenzWorld Member
Date registered: Aug 2007
Location: Long Beach, CA
Posts: 54
Mentioned: 0 Post(s)
Quoted: 1 Post(s)
Wow, you got a great deal. That's far cheaper than what the car should sell for. I never understood why Heckflosse's were so cheap.
BenzWorld Junior Member
Date registered: Nov 2015
Vehicle: 1963 220SB Automatic
Location: Riverside, Southern California, USA
Posts: 16
Mentioned: 0 Post(s)
Quoted: 2 Post(s)
What a great deal!
---
I recently purchased the same car, an automatic 1963 220SB. Your car looks like it is in excellent condition and like you I use mine as a daily driver. I have only done about 40 mile trips each way in it so far but apart from a burst upper radiator hose on day 2, as it was old and perished, I have had no problems at all.
Have fun.
Currently Active Users Viewing This Thread: 1

(0 members and 1 guests)