BenzWorld Newbie
(Thread Starter)
1975 300 d
---
Hi, i recently drove my "toy" off a cliff
And i've been waiting for the insurance company to total it out. I was driving home and down the street there is this really nice 1975 300 d. Its blue and it seems to be in prefect condition i took it for a short test drive and to my house and my dad checked it out. I was ready to buy it then the guy said he wanted 6k for it....
That isnt really a problem, i just want to know if he's asking too much. I looked on ebay and saw them from like the $500- mid 3k range for 6k i cld get a newer 300d. I really like the body style. My main use for the car would be my road trip car/daily driver, a car i can put tons of miles on and not worry. From what i've read they go forever.
That was the purpose of my miata i've had two.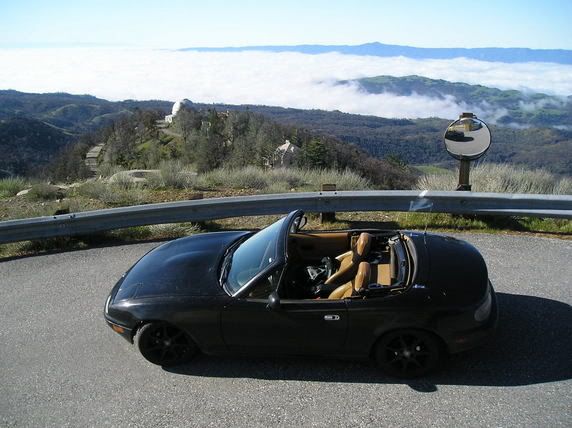 and i have a 2005 scion xB. The xB is fun times but i'd rather have another car to take the brunt of my daily driving and road trips.
This 300 d seemed perfect though except i dont think the a/c was working it was blowing air, im not sure if it was weak (it was a 105 out that day). Im curious as to how these cars do on the freeway, going through a canyon and as daily drivers. Im transferring to a UC at the end of fall semester, and my UC campus is about 45 miles away. I'd like to use the 300 d to do that everyday instead of racking the mileage up on my xB. I realize its nothing like the miata. The miata was a like a gokart but i'd still like to take it through del puerto canyon with friends and watch the sunrises up there and to san diego and death valley etc.
I'm torn this car is alluring to me for some reason but 6k is 20 months of car payments on my box...
Well thanks in advance for your feedback.
chuck
BenzWorld Member
Date registered: Jun 2004
Vehicle: 1975 Mercedes 300D
Location: Vermont
Posts: 225
Mentioned: 0 Post(s)
Quoted: 0 Post(s)
RE: 1975 300 d
---
Yikes 6K I hope it's in really really good shape and has been well taken care of. These cars tend to be very reliable with the 5 cylinder diesel but require proper upkeep, and with the age it may have a few things go wrong with it that may need to be fixed. But they are known to go into the upper hundred thousand mile range. From the description you've given it sounds like a nice car. If you could post some pics that would help us get a feel for the car. If you do decide to buy the car try to get him to go down on the price.
Currently Active Users Viewing This Thread: 1

(0 members and 1 guests)