BenzWorld Member
Date registered: Aug 2010
Posts: 62
Mentioned: 0 Post(s)
Quoted: 0 Post(s)
---
Schroeder's Import Automotive in McKinney TX. Bill works fast, and will let you source your own parts most of the time. Seems to really know what he is talking about also. Replaced my ABC strut for about $350 labor.
Home - schroedersimportauto.com
BenzWorld Newbie
Date registered: Sep 2010
Vehicle: 1999 E320
Location: Central Texas/Tegucigalpa, Honduras
Posts: 4
Mentioned: 0 Post(s)
Quoted: 0 Post(s)
TX Plano
---
Dallas European Auto
800 Fulgham #28
Plano, Texas 75093
(469) 212-4733
(972) 468-9135
Dallas European Auto Repair | Car Repair in Plano TX | Brakes, Cooling & Heating, Drive Train, Electrical | Mercedes, Benz, BMW, Land Rover, Jaguar
While in Dallas I needed to get the oil changed on my '99 E320. Emir and Max inspected the car and advised me that repairs were needed. As I was leaving the next day for an extended trip they went the extra mile by working well past closing time to complete the job. Emir, one of the owners, is a Mercedes Master Mechanic.
Their rates are excellent, the job was completed, and they even dropped me off while the repairs were being completed and picked me up. As there was front end work that had to be done an alignment was necessary at another shop. When the job was finished there was no charge for the alignment.
I travel to Dallas monthly and I will be returning my Mercedes to DEA for its maintenance.
J. Robbins
---------------------------------------------------------------------------------------------------------------------------
Update 10/18/2010
I had a second occasion to call Dallas European Auto for service on my E320. Max and Emir again gave exemplary service, staying well after closing to complete the service and deliver the car back to me so that I could leave on schedule the next day. DEA provides customer service in the old style, the way service used to be. I highly recommend Dallas European Auto when in the Dallas area.
---
Last edited by Trailer Trash; 10-29-2010 at

03:12 PM

.
BenzWorld Newbie
Date registered: Sep 2010
Location: Plano, TX
Posts: 4
Mentioned: 0 Post(s)
Quoted: 0 Post(s)
Looking to buy a Clk from ecarone, can anybody advise some decent repair shop near ecarone for a pre sale inspection? The closest ones are m&m auto repair and arthur's Mercedes repair. Any experience with these shops?
BenzWorld Elite
Date registered: Sep 2008
Vehicle: 1996 E320, 2005 Toyota Camry
Location: Garland, Texas
Posts: 1,810
Mentioned: 0 Post(s)
Quoted: 97 Post(s)
repair
---
I have had much experience with Arthur's Mercedes Service and recommend them very highly. My 300E, E320, and now my 280SE have been maintained and repaired there for years; I am totally satisfied with their work and prices.
James Sharp
Garland, Texas
P.S. They are great people just to talk to. The owner, Arthur, has many interesting (sometimes funny) experiences from his early years in the Netherlands. I'm sure you would like them.
BenzWorld Member
I've been using the individual tech for over a year now. His pricing is unbelievable for any type of German or Italian car repair. Today he's changing my front rotors and restoring my headlight on my 2001 E320 for 250 including parts labor and tax. The name of his shop is European Auto House. His name is Matthew And is work is perfect. Contact 9728056056 he's located off TI Blvd near 75 and springvally.
BenzWorld Member
My tech did this headlight restore for $60 bucks.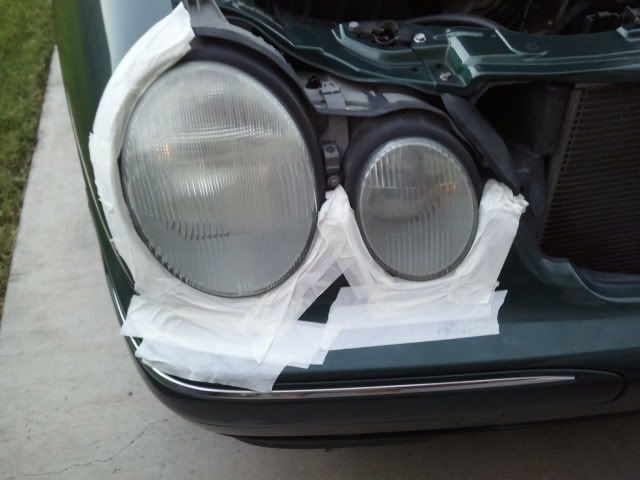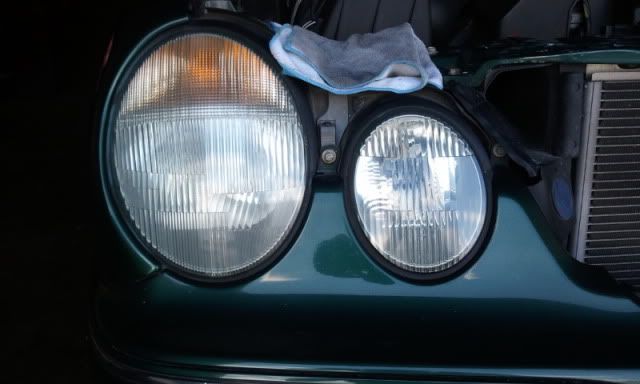 BenzWorld Junior Member
Date registered: Sep 2010
Vehicle: car free, worry free ;)
Location: Pago Pago
Posts: 20
Mentioned: 0 Post(s)
Quoted: 0 Post(s)
autohans.com = Best independent mechanics for german cars
---
Quote:
AutoHans
972-788-2043
Addison, TX (just north of Dallas)
I brought 2002 Gelandewagen (own it for a few weeks) with a "check engine" light on to the shop. after initial fix the light came up again (at that point I started to suspect it was the main reason why the car ended up on the parking lot at a dealership).
I went back to the shop, where it was tested several times, some parts was replaced in a different combinations, and tested again. Finally the issue was solved and I were happily drove away.
I ended up with en impression, that mechanics at autohans fixed the problem that official dealership mechanics could not solve.
During entire process, I has had good communication with Alex over email, with explanations of what is going on and possible casues,
Prices on mercedes-benz pars are not cheap from get go, however, for such extensive diagnostics i ended up with a _very_moderate_ charge.
List of future repairs were also provided, with price range.
A loaner car was provided.
Another hint of their professional level, is their collection of restaurated old german cars, such as bmw, porsche, mercedies, which divulge deep knowledge and skills to handle different type of repairs.
Additional pleasant surprises, they speak German.
The job is well done, and I will be back for maintenance and necessary repairs.
Auto Hans Inc - Google Maps
---
BenzWorld Junior Member
Date registered: Oct 2010
Posts: 6
Mentioned: 0 Post(s)
Quoted: 0 Post(s)
Dallas-Plano MB Repair Shops
---
Good, reliable independant:
Rodney Herson Automotive
17752 Davenport
Dallas, TX
972-250-2058

Rodney was a mechanic at Park Place and has been in his own shop for years. He is trustworthy and will treat you right. He only does work that is necessary.

Dealers:

Park Place in Dallas - they are very good, but expensive and my experience is that they try to sell more than what is needed.

Ewing Autohaus in Plano - I have had some mixed experiences with them, but my most recent experience was excellant. They trouble-shooted an electrical problem after I had unnecessary repairs done by another dealer out-of-town (my wife had the car on a trip and had no choice but to take it to a dealer in another city and, after my wife returned home, it turned out the problem was not fixed). Ewing found the problem and ultimately discounted my ticket to them by 50% due to the issues I had with the other dealer and the overall hassle factor.
BenzWorld Junior Member
Date registered: Sep 2009
Vehicle: '98 SLK 230 Auto Black and Black
Location: Dallas area
Posts: 18
Mentioned: 0 Post(s)
Quoted: 0 Post(s)
Repair Shop DFW area, Arlington, TX
---
Sam & Joe's Foreign Car Repair and Service is a trustworthy repair shop with LOTS of experience (very important to me). Very friendly and GOOD for Mercedes, BMW and others. Dealer wanted $1700 for a control module + labor after spending $80 for diagnostics. These guys replaced it for $1200 out the door.

Only suggestion: Get an appointment. (Might take several hours just to get a diagnosis.) They are VERY busy with locals and repeat customers.

I will use them again in the future.

Quick...................
BenzWorld Newbie
Date registered: Nov 2009
Vehicle: Black ML350 Inspiration Edition
Posts: 4
Mentioned: 0 Post(s)
Quoted: 0 Post(s)
Local Repair Shops
---
Good feedback on the local shops. I've been taking my 2003 ML350 to Eurosport Automotive on Coit Rd in Plano. It's mostly been for the regular service, and the prices are much more tolerable than the dealer. Only had a few repair issues in the last 7 years...ball joint, crankshaft position sensor, brake replacement. They did a good job each time. Didn't seem that they tried to get extra work out of me like the Dealer.

I couldn't support Ewing for service. They took a look at me, and told me I'd never find a Mercedes I could afford (LOL)...didn't even discuss price with me. Also, FWIW, their primary dealership in Plano is for general motors vehicles, so the service is out of the GM garage, and the pre-owned warranty is GM too...never saw particulars of coverage but suppose it must comply with MB standards to get the certification. Park Place gets my vote for Dealership Sales and Service.
Currently Active Users Viewing This Thread: 1

(0 members and 1 guests)