BenzWorld Member
Date registered: May 2006
Posts: 61
Mentioned: 0 Post(s)
Quoted: 0 Post(s)
(Thread Starter)
FS: CL55 AMG AccuAir-Equipped One of a Kind
---
This CL55 purchased from my father as a CPO one owner vehicle from Fletcher Jones with 20k miles in 2005. I purchased the vehicle from him in 2012 with 98k miles, and the car currently has just under 120k well cared for miles. The Tektite exterior/Anthracite interior has with the following options:
- Keyless Go
- Electronic Trunk Closer
- Parktronic
- Ventilated Seats
- Linguatronic
- Bluetooth
What makes this car unlike any other you will find is that Active Body Control has been removed from the vehicle and replaced with a semi-active air suspension setup. In pursuit of the lowest and most unique CL in existence, the following work has been performed on the suspension:
- Removed factory ABC struts, valve blocks, most lines, and ABC tandem pump. Pump was replaced with an OES W220 power steering pump and reservoir. Factory hydraulic lines were used to retrofit to an "Airmatic" W220 power steering system.
- Custom front air struts based off Air Lift Performance units. 30 way adjustable dampening, and stainless steel bodies were custom fabricated to mount to factory W220 lower control arms, with a W220 front lower sway bar retrofitted to the vehicle.
- Standard rear strut suspension was converted to separate air spring and shock. This involved removing the rear subframe and welding and gusseting upper bag mounts to the subframe. One-off rear lower control arms provide separate lower mounts, while the shock mounts were thoroughly reinforced for structural integrity.
- Air management consists of AccuAir E-Level, which uses individual height sensors at all four corners to ensure level height, regardless of weight differences front to rear, or side to side. There are three custom programmable height settings, and individual corner control as well as front and rear adjustability is available on the fly. In addition to E-Level, AccuAir iLevel provides a WiFi-enabled app through iOS which allows system adjustment through your phone, with the vehicle on or off, and works at distances up to 25 feet away from the car.
In addition to the suspension work, the car has the following modifications:
Exterior:
- OES European impact strips
- OES Distronic grille
- 20" Kleemann TS-7 wheels with Michelin Pilot Supersport tires
- Burnt copper calipers professionally painted
Performance:
- UPD 83mm clutched upper pulley
- UPD belt wrap kit
- ASP idler pulleys
- Eurocharged tune
- phenolic spacers
Interior:
- Brabus door lock pins
- M0bridge iPod integration
There has been no expense spared in creating this vehicle, and the new owner will surely be getting a one-of-a-kind CL55. The work and attention taken to create this car will likely never be replicated again, and there are well over 150 man hours in turning the suspension from concept to reality. I am asking $26k.
Please PM me for information. Thank you.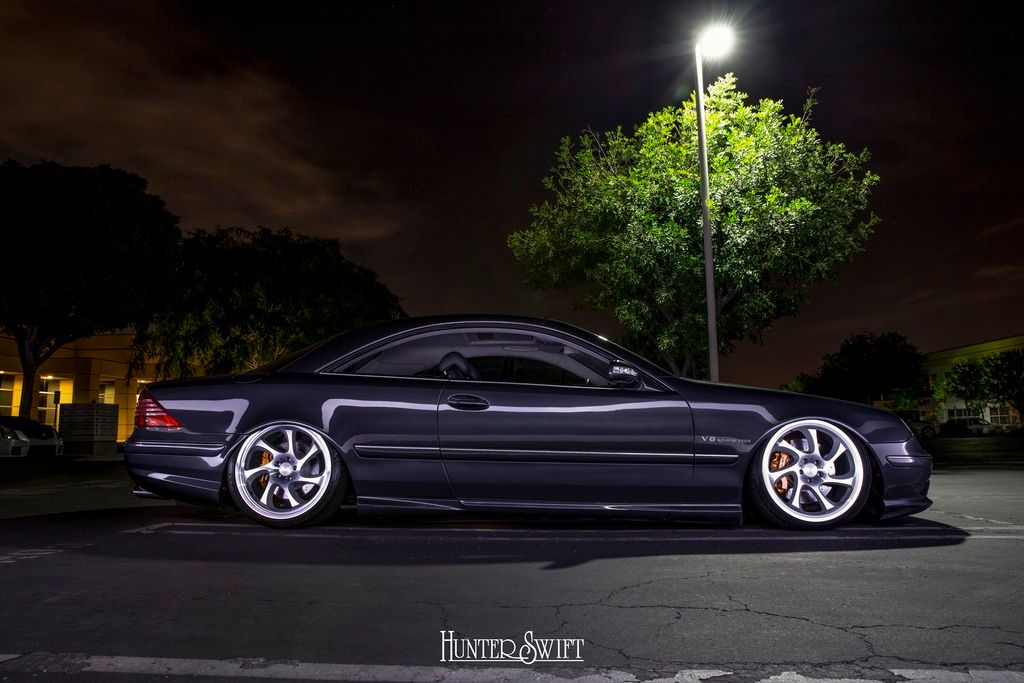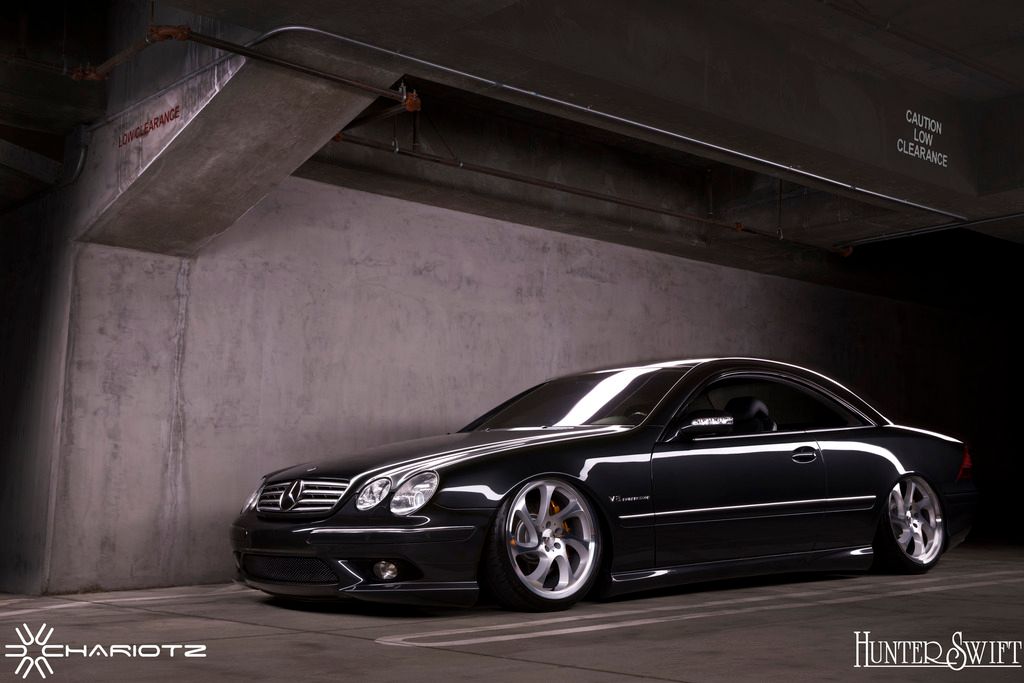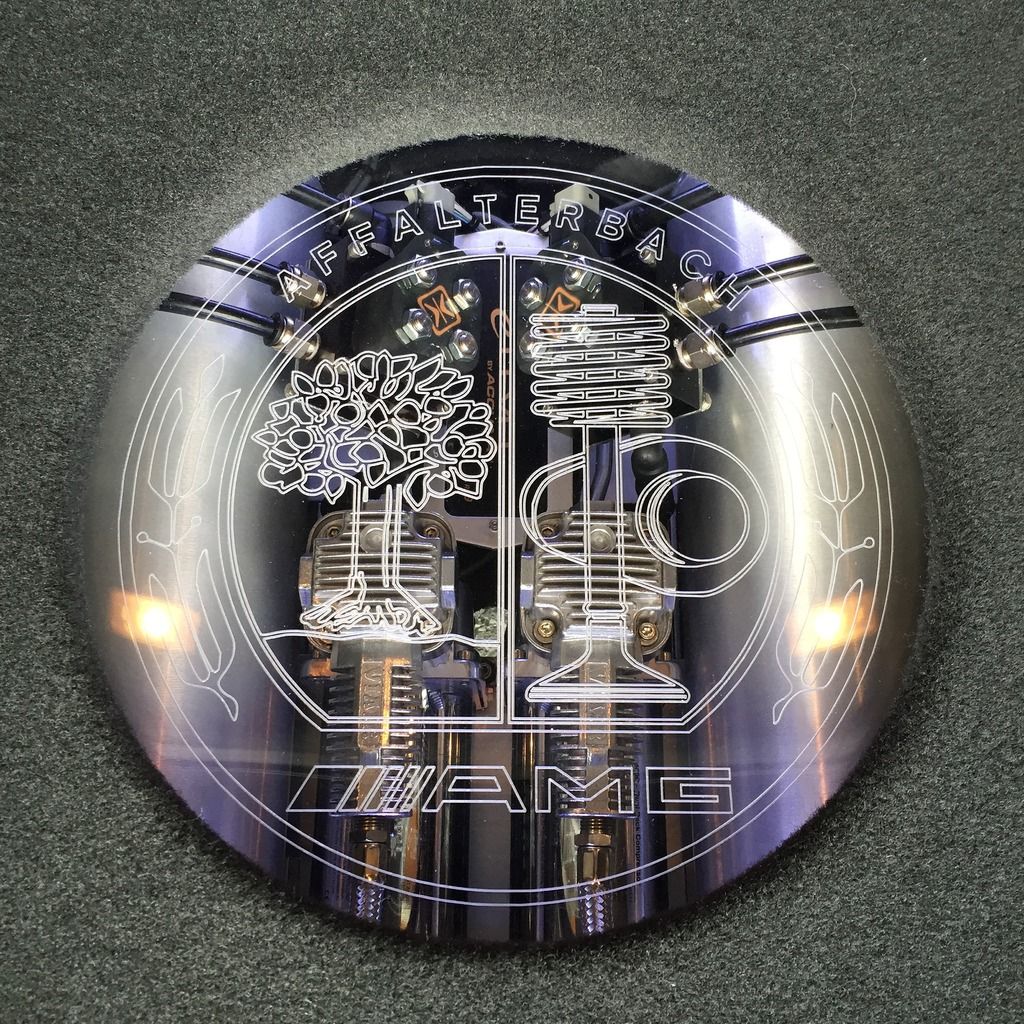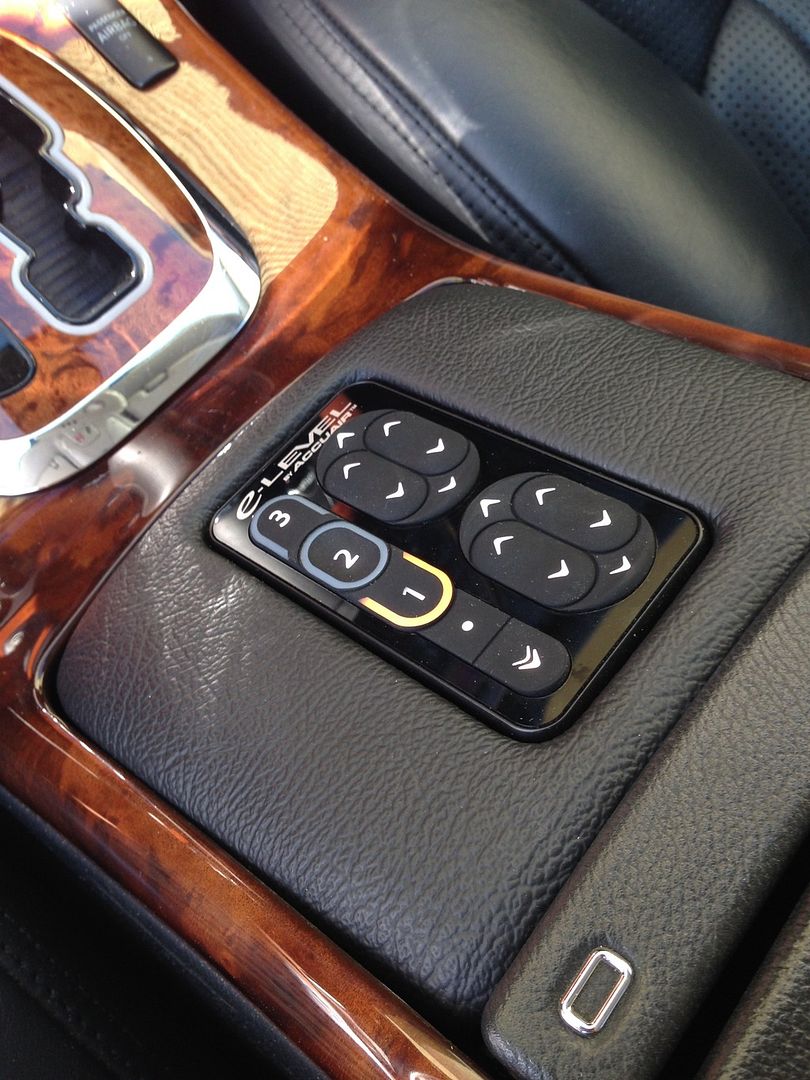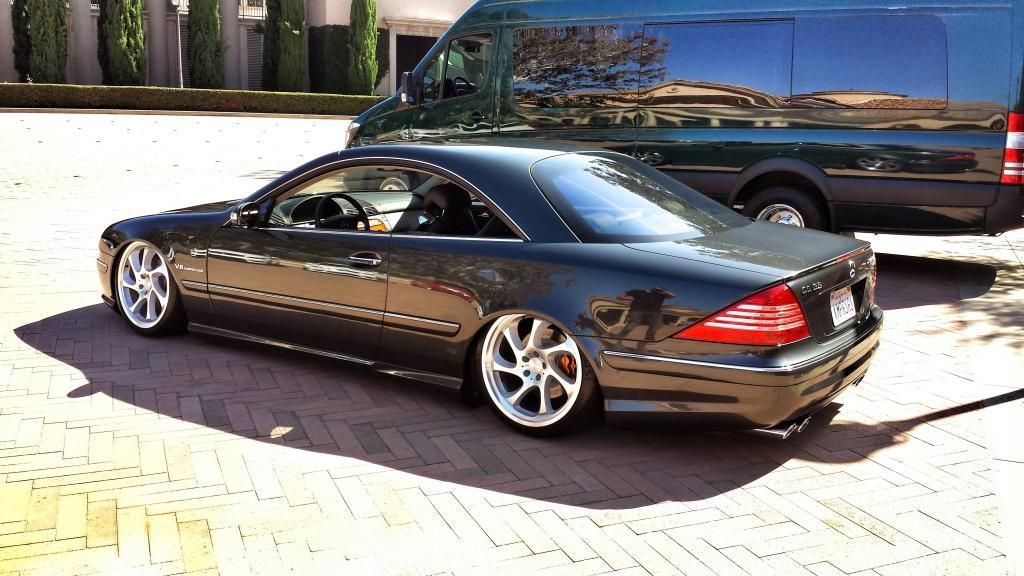 ---

~BANNED~
Date registered: Jun 2013
Location: From Lake Geneva to the Finland Station
Posts: 2,989
Mentioned: 1 Post(s)
Quoted: 511 Post(s)
BenzWorld Member
Date registered: May 2006
Posts: 61
Mentioned: 0 Post(s)
Quoted: 0 Post(s)
(Thread Starter)
~BANNED~
Date registered: Jun 2013
Location: From Lake Geneva to the Finland Station
Posts: 2,989
Mentioned: 1 Post(s)
Quoted: 511 Post(s)
bump for a stunning sled.
BenzWorld Veteran
Date registered: Feb 2014
Vehicle: '79 240D
Location: Southern California
Posts: 671
Mentioned: 0 Post(s)
Quoted: 219 Post(s)
Amazing car and build. Love the directional wheels. Not many Mercedes can pull them off.
---
-1979 Mercedes Benz 240D: OM617, 4spd, Garrett VGT, A2W IC.

Currently Active Users Viewing This Thread: 1

(0 members and 1 guests)