BenzWorld Junior Member
Date registered: May 2010
Posts: 28
Mentioned: 0 Post(s)
Quoted: 0 Post(s)
(Thread Starter)
fs: track car - 1986 190e 2.3-16 Cosworth - Maryland
---
For Sale:
current as of June 17, 2015 (price dropped $8,000.00 OBO)
saw this hit BAT - contact info - frd206 [at] gmail [dot] com or [four four three four six five six four three zero]
can negotiate a deal on the safety equipment that was removed from this vehicle --
fs: Recaro SPG XL's, Schroth Clubman Harnesses, HANS - Rennlist Discussion Forums
1986 Mercedes 190e 2.3-16 "Cosworth" - Smoke Silver, 5 speed dog-leg, track day ready. MBCA member.
VIN: WDBDA34D0GF180342
Car located in Baltimore County, MD
Selling my 1986 190e Cosworth. Mercedes Benz Club of America (MBCA) member. Bought the car November, 2013. Ran it over the 214 season and did 1 event in 2015 with it. Re-aligned priorities in my life, and finances should be going towards more 'grown up' things than track time and track cars. Very fun car on track, not gobs of power like a 'vette, but it will fill their mirrors in the corners -- will make you a better driver. Always a conversation piece at the track.

Asking $8,000 for the vehicle as pictured below. Spares can be negotiated.
Have approx. 80 pages of scanned receipts and records that I can forward to interested parties for review of the recent history on the vehicle (past 2 owners, myself included, basically)
comes with 2 brand new (May, 2015) from MB keys - cut from vin. all locks on car are on the same key
Vehicle was prepped for the track. Car did not go over 120 degrees cel. oil temp on track, even in 90+ degree ambient temps. Car also runs nice and steady coolant temp, rarely edging much over the 80 degree mark on the temp gauge. No oil pressure issues, always strong (gauge is a little sticky occasionally - as seen in the video below - fixed by smacking the cluster). Car is happy to tach up and down on track all day long.
vehicle was re-painted by MAACO in October, 2013. This is the 2nd or 3rd respray.
Modifications before I got the vehicle include
-r129 334mm "Silver Arrow" brakes - massive brakes, never hinted at fading on the track with either stock pads, EBC Yellows or Porterfield race pads. Will come with some used (about 1/2 life) porterfield race pads, EBC Yellow pads with about 4 days on them, and some stock Jurid pads (presently on car). Also comes with a full set of rotors (2 front cross drilled, 2 rear vented but not drilled). car presently has cross drilled rotors front and rear
-17" OZ wheels - needed to clear the r129 calipers/brakes (all 3 sets of wheels clear these brakes, but the 5 spokes need 3mm spacers)
-400e springs cut to proper length
-upgraded front and rear sway bars
-suede momo steering wheel
-re-sprayed smoke silver (Maaco) in October, 2013
-Exhaust with Borla muffler
Modifications and work done under my ownership
-Motorsport Hardware wheel studs
-custom roll bar built by SSI Motorsports in Towson, MD - built to NASA, VARA, and SCCA specs, so can be extended forward into full cage a a later date. painted flat black, has foam padding on it above window line
-Sparco R100 Black Vinyl seats (new June, 2015)
-Planted seat mounts
-semi-stipped interior
-fire extinguisher mounted in passenger footwell
-Sunroof bracketed/glued in place
-Hardwired for Valentine1 radar detector (radar detector WILL NOT be included with sale)
-Wink mirror
-new oil pan and gasket (Summer 2014 after an off-track incident cracking pan)
-new motor mounts
-new LCD lap timer screen
-New Battery September, 2014
-new alternator May, 2015
-fresh oil change with mobil1 15-50 (always used Mobil1 15-50 during my ownership)
-new fuel filter (winter 14/15)
-new fuel injectors (Bosch) (Winter 14/15)
-new power steering filter (Winter 14/15)
-fresh valve adjustment over the winter 2014/15 -- no excessive wear seen on the cam gears, chain looks good
-new valve cover gasket (winter 14/15)
-new spark plugs (winter 14/15)
-new distributor, cap, and rotor (winter 14/15)
-have been using Motul 600 brake fluid in the vehicle (most recent flush
-a/c deleted (winter 14/15)
-new rear driver's side wheel bearing as of December, 2013
-new Differential seals December, 2013
-new steering damper (winter 14/15)
-rear '190e' and '2.3-16' badges have been removed, but are bagged and come with car - EDIT - JUNE 13, 2015 RE-BADGED
Quirks to the car:
-horns have been removed - can be re-wired, but presently not in vehicle
-Loud - between the bigger exhaust and no sound deadening its a loud ride.
-Only has front (dash) speakers running off an aftermarket head unit. has a USB input, plays music, but far from the end-all be all of audio quality.
-ABS does not work. Didn't bother me on track, and enjoyed threshold braking the car immensely on track. Have a number of spare relays that will come with the car - some of them will manipulate the vehicle's systems (some allow for ABS unit to work, some allow for a raised redline) - most of these are trial and error to see what setup you like. I have only been using 2 - 1 for the street and 1 for the track
-Odometer is stopped at approximately 165k - no idea actual mileage. Title will come with statement of odometer being incorrect
-front bumper is mis-aligned - has a 2.6 bumper bar in the front which pushes the bumper a little further out than normal (pictured below) - doesn't affect anything, just visual. car will come with a spare bumper support
also included with the vehicle:
-interior pieces removed when the rollbar installed
-spare bumper support (referenced above)
Spares to be negotiated:
-2 additional sets of 17" OZ wheels with or without tires, and with 3mm spacers to fit wheels where relevant
-e420 brake calipers front and rear
-boxes of parts pictured below - including but not limited to spark plugs, distributor cap, timing chain, oil filters, window regulators, motor mounts, wheel bearings
-White face gauge cluster
videos:
testing the rollbar gopro mount (note: this was a different exhaust):
Cosworth Rollbar mount test - YouTube
cold start and smacking the cluster to unstick needles:
GOPR0086 - YouTube
after idling for a few minutes and interior gauges at night:
GOPR0087 - YouTube
driving with current exhaust - added June 12, 2015 to thread
from stop and some downshifts:
GOPR0090 - YouTube
highway speed cruising (~65 mph):
GOPR0091 - YouTube
photos:
exterior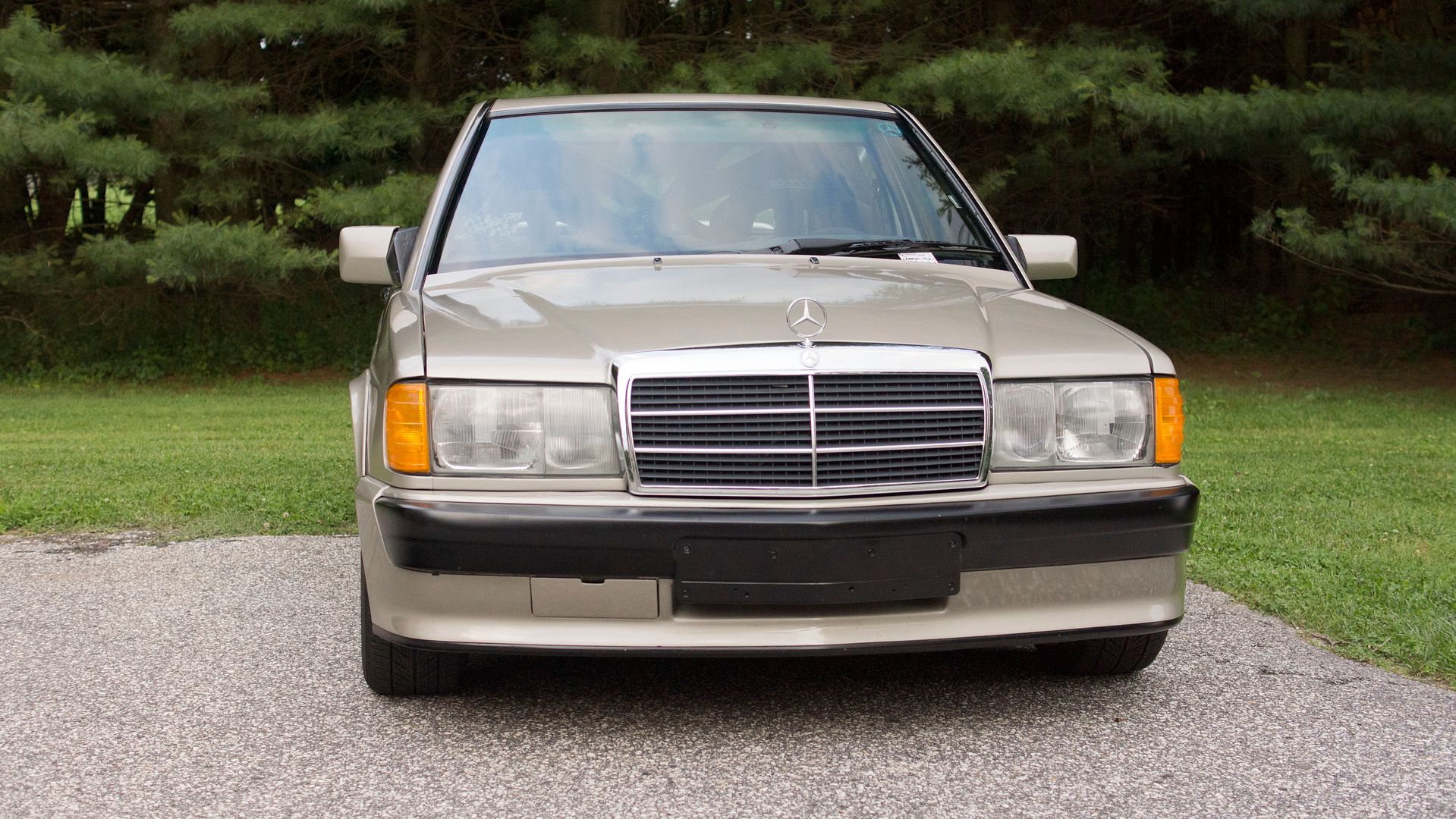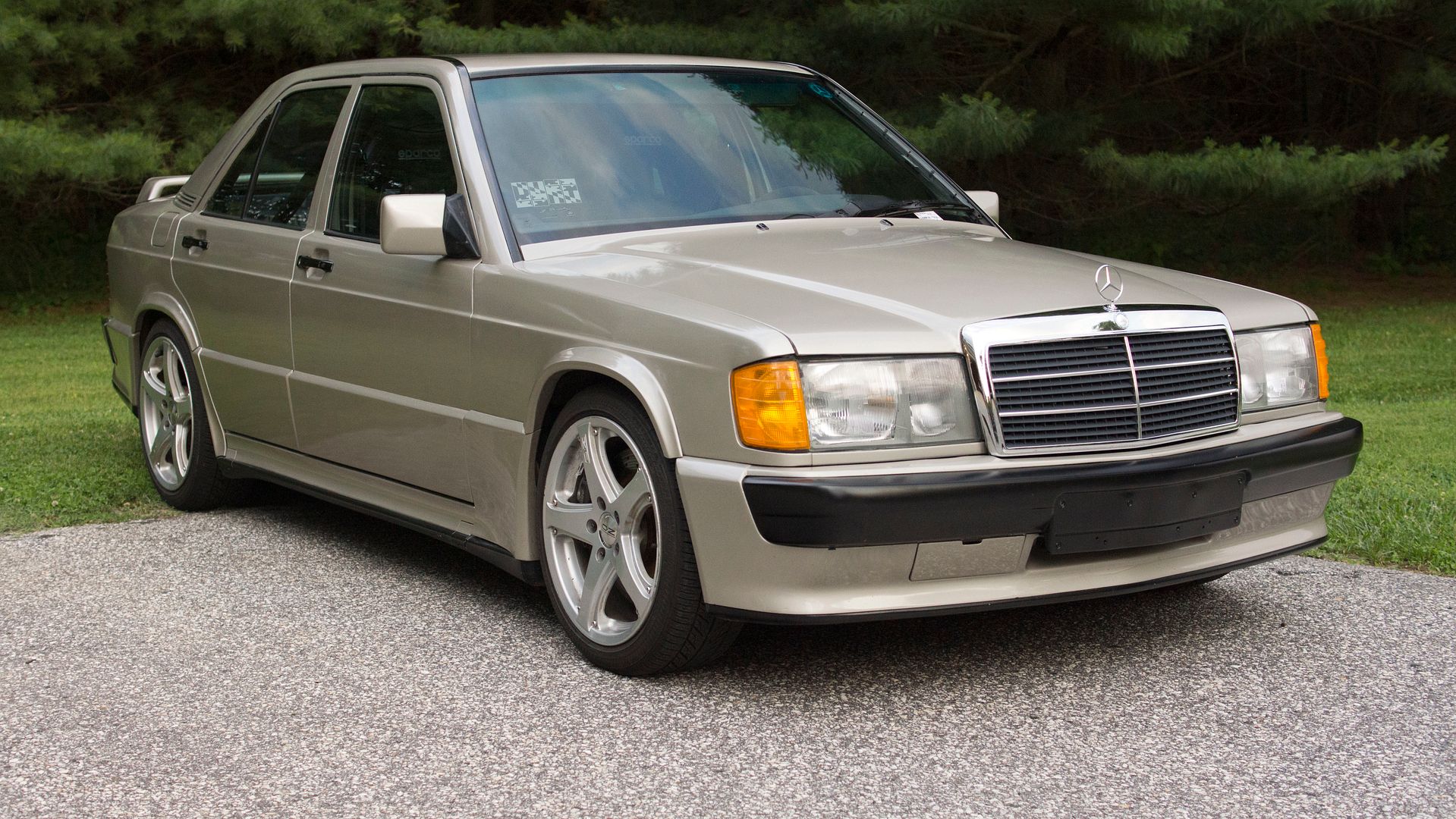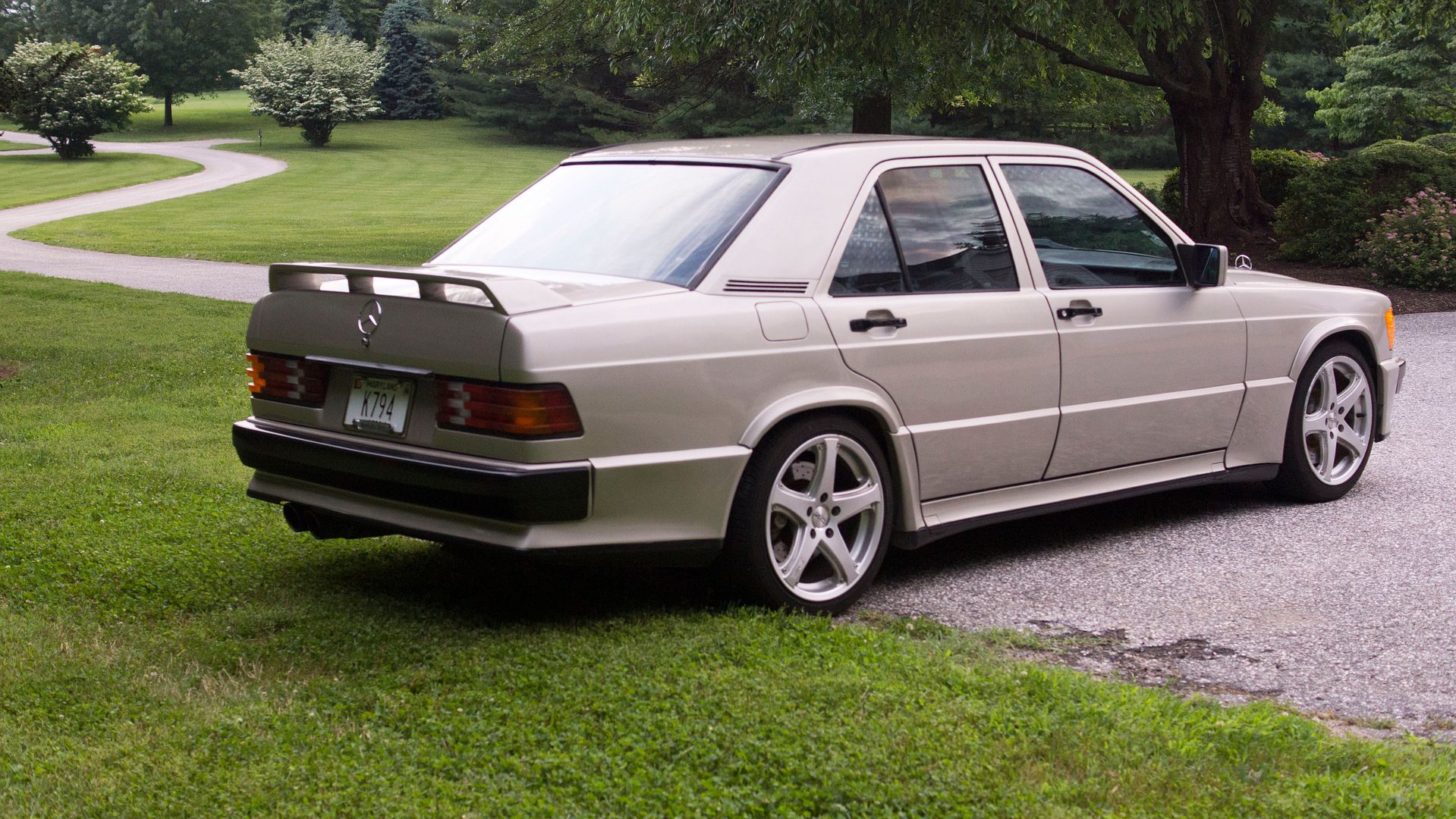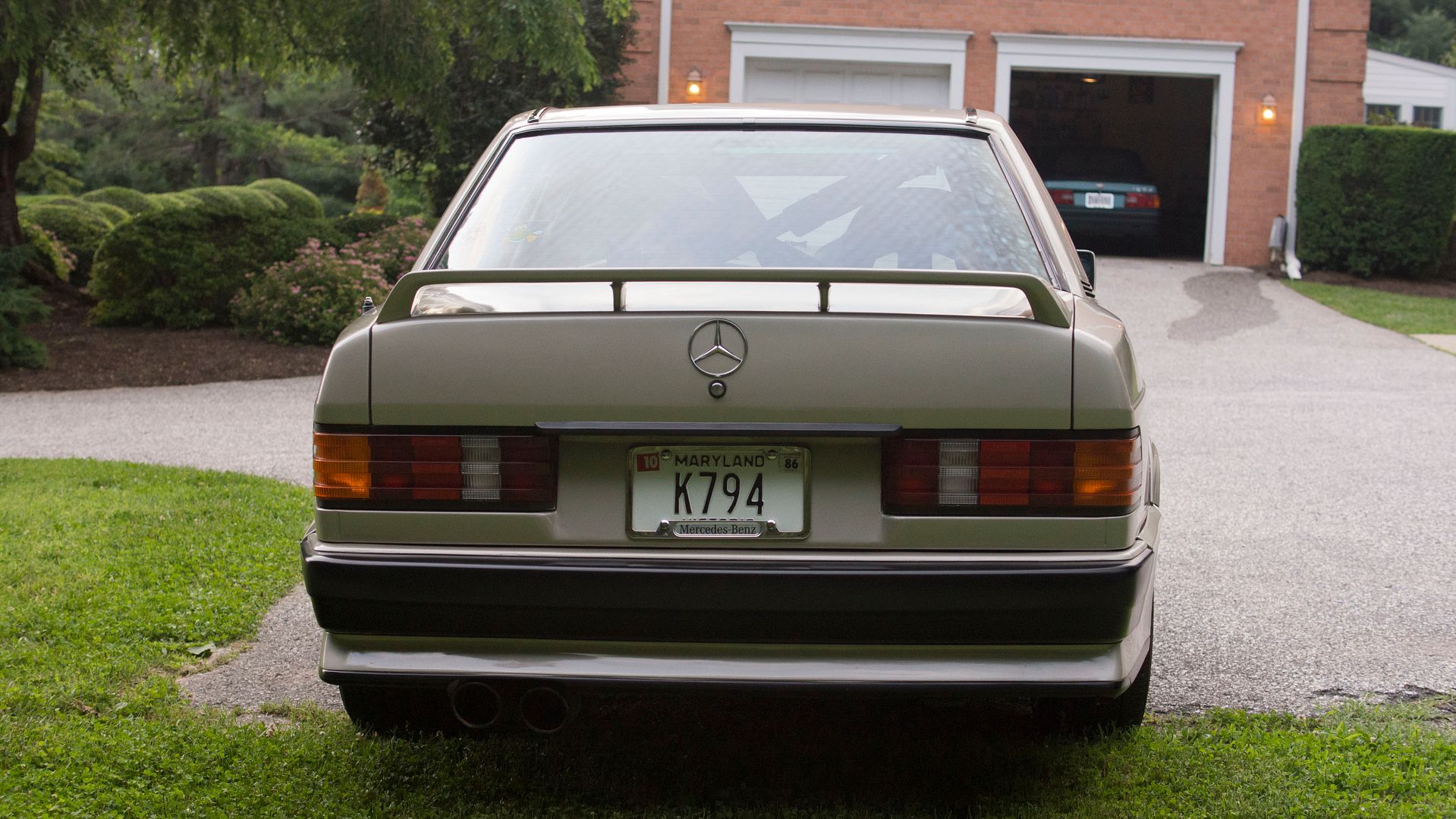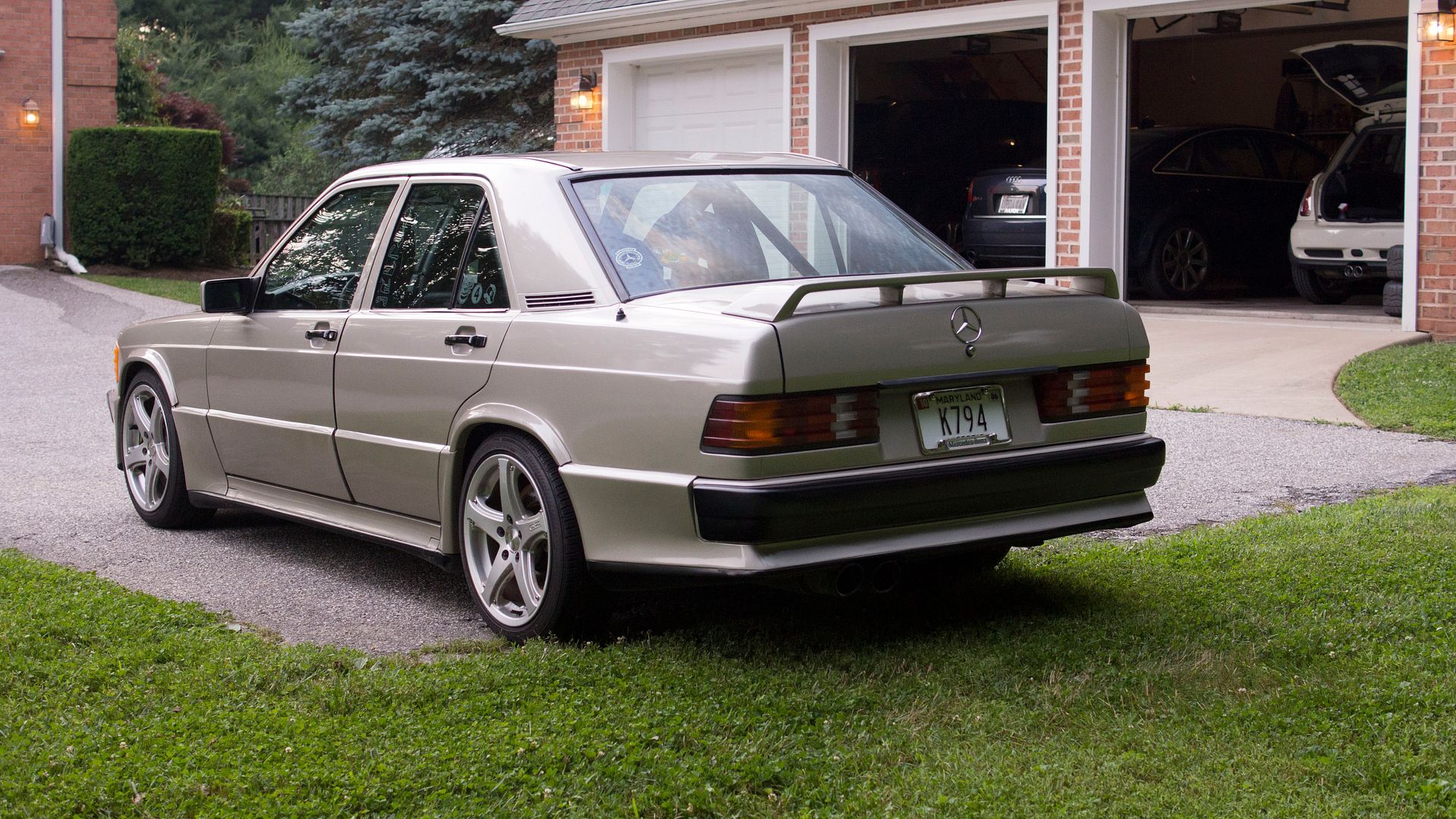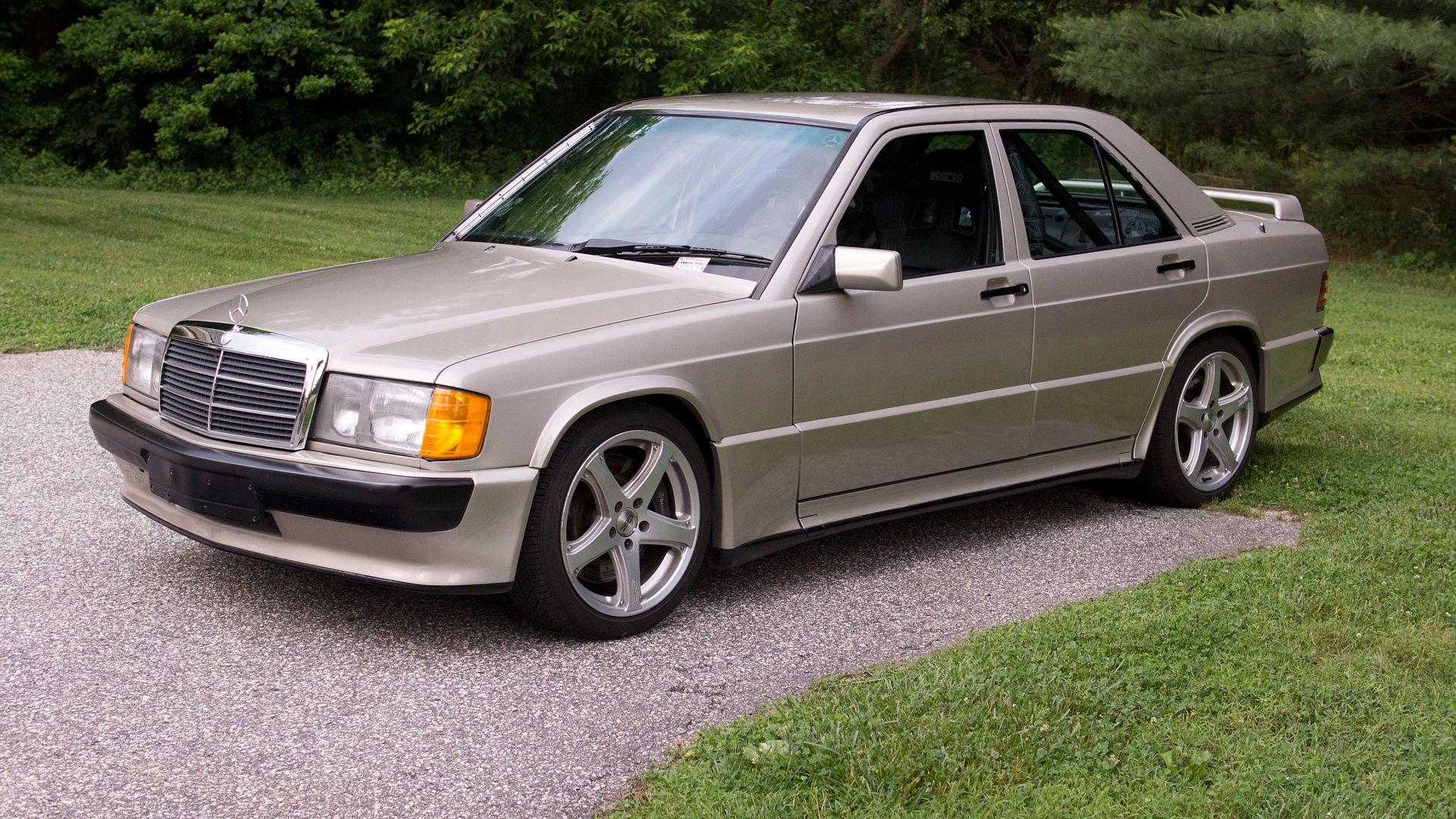 ---
Last edited by DrFraserCrane; 06-17-2015 at

05:12 PM

. Reason: price
BenzWorld Junior Member
Date registered: May 2010
Posts: 28
Mentioned: 0 Post(s)
Quoted: 0 Post(s)
(Thread Starter)
post
#2
- maxed out photos in
#1
engine bay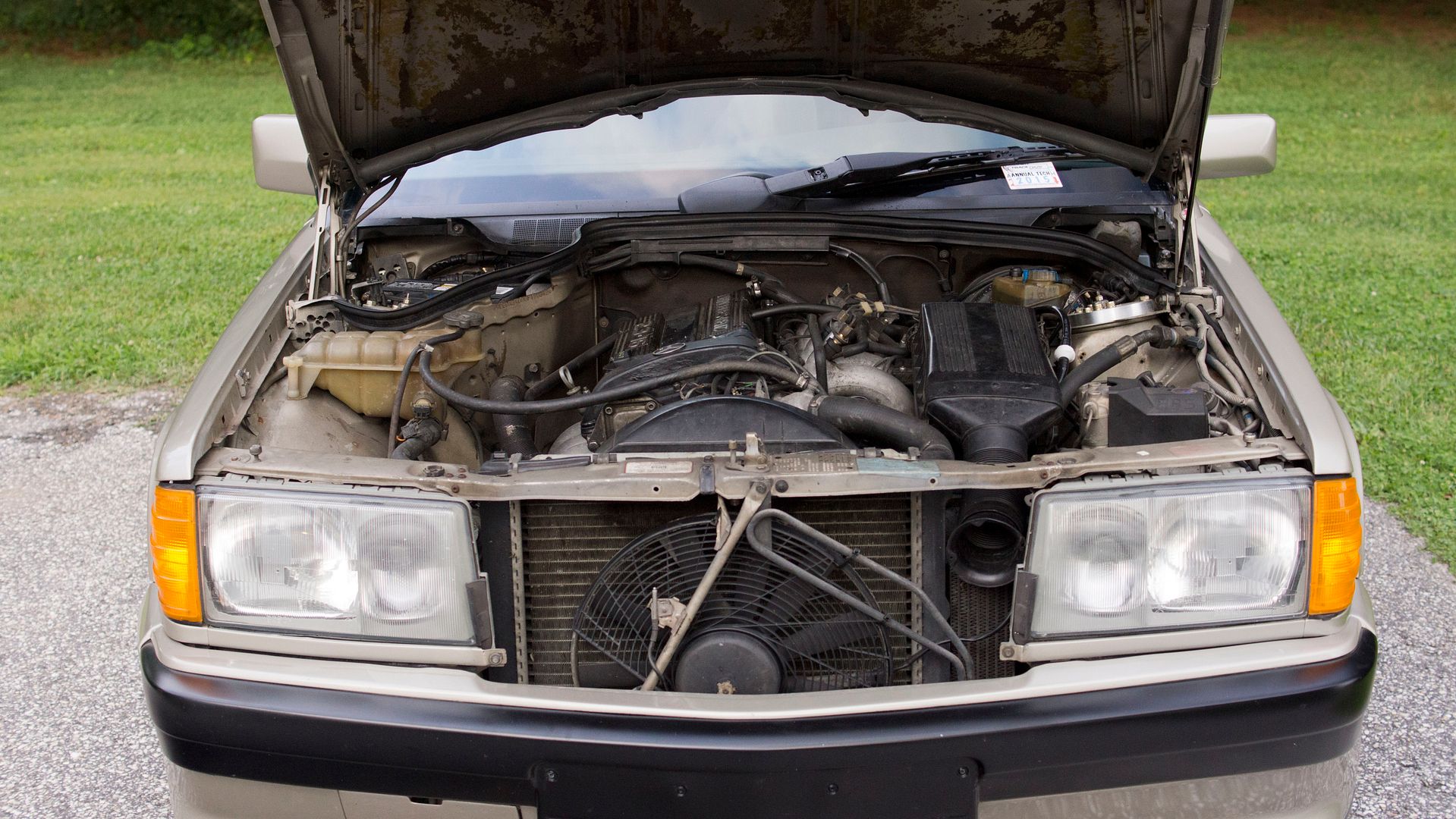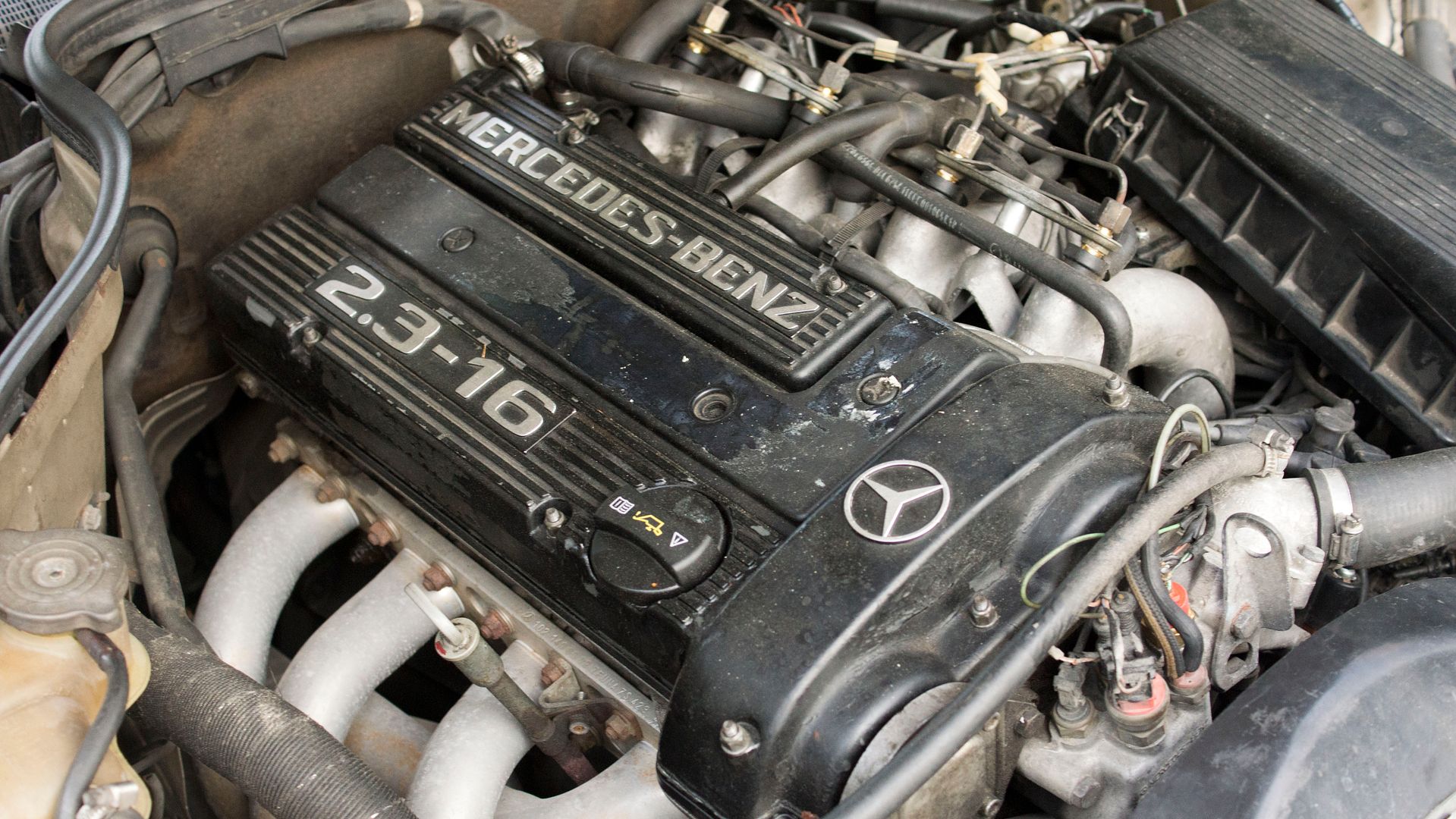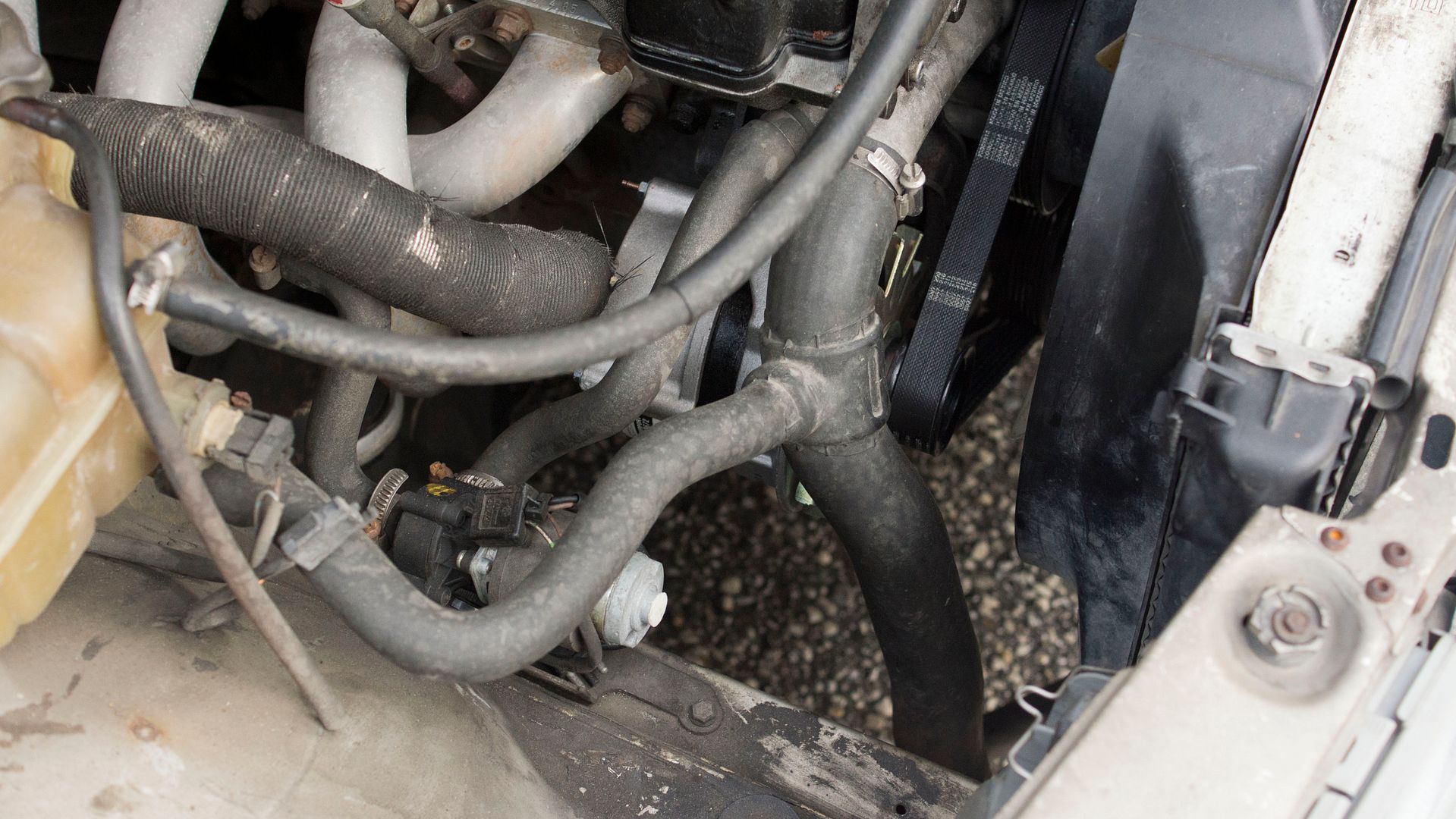 where some of the a/c equip used to be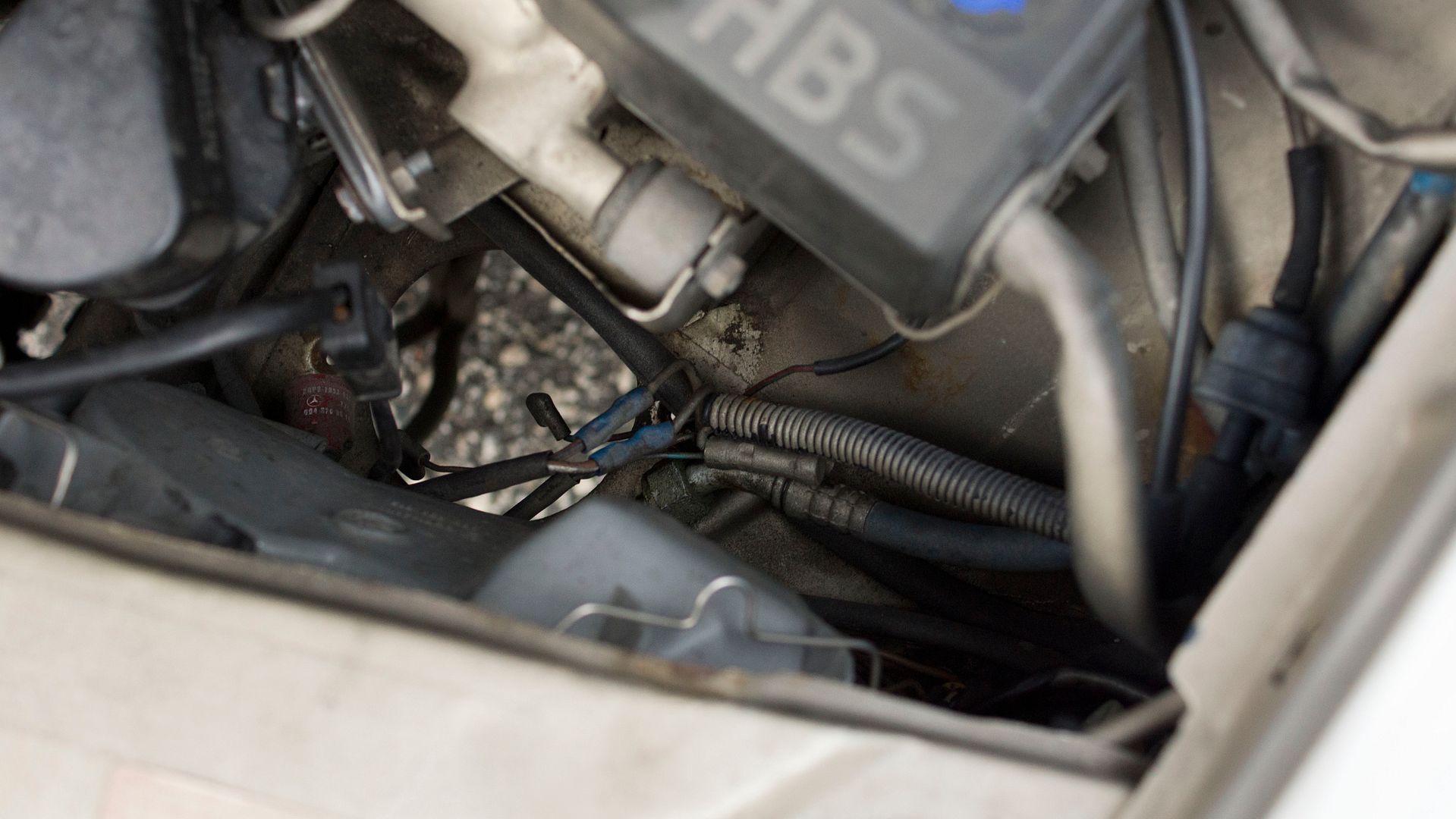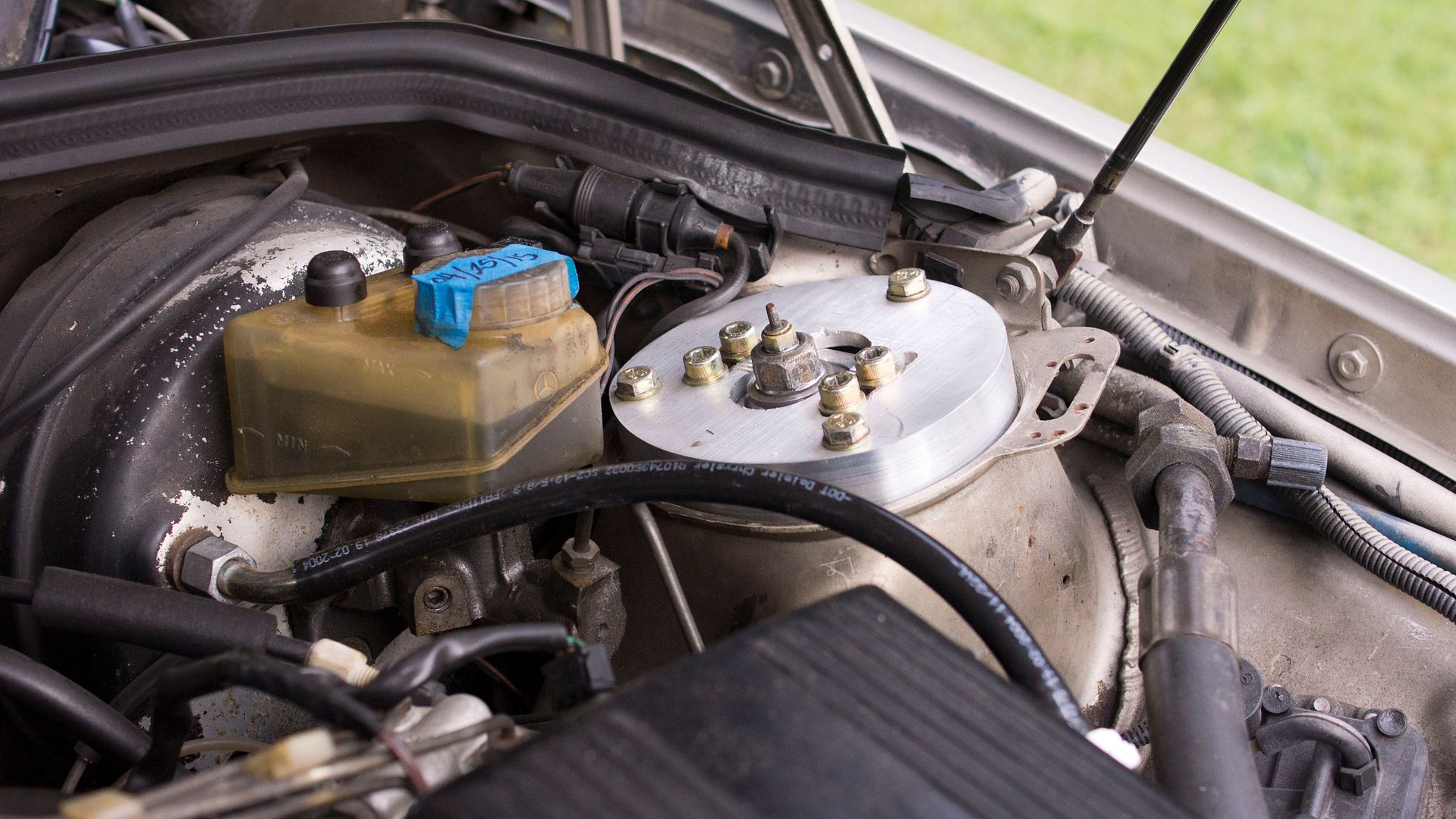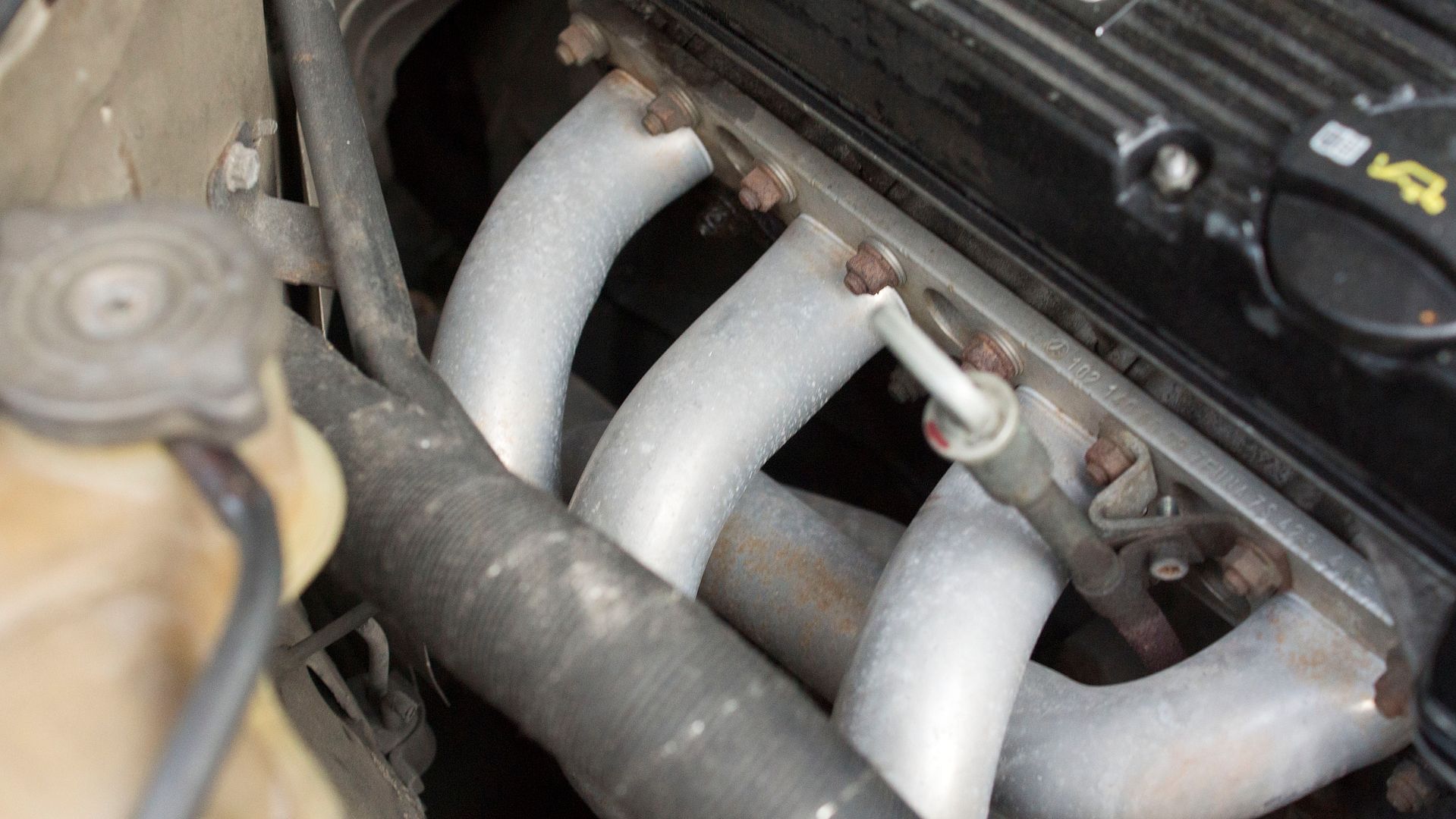 brakes
front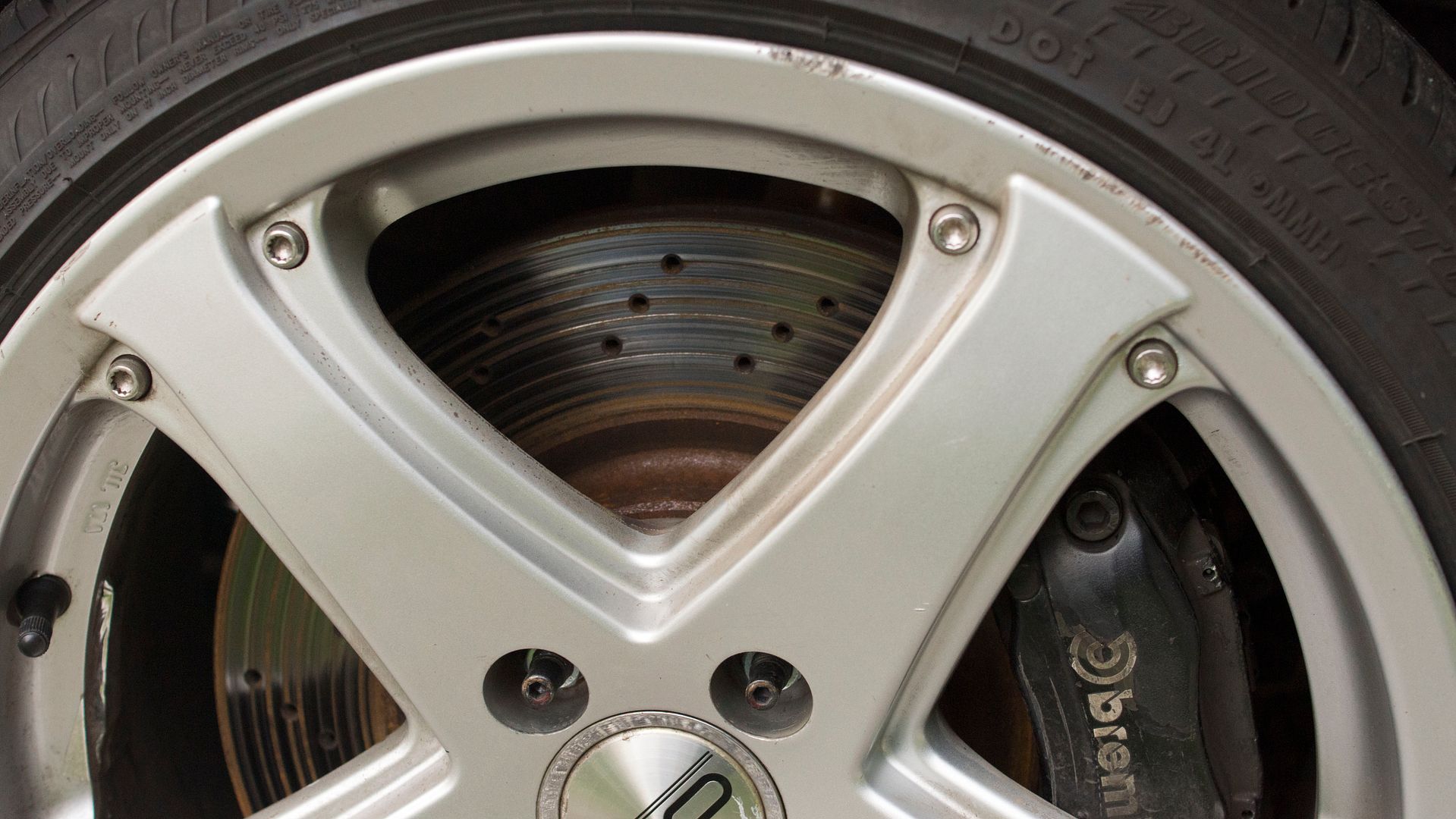 [IMG]http://i181.photobucket.com/albums/x249/frd206/_DSC6754_zpsk4lpd4hl.jpg[/IMG
rear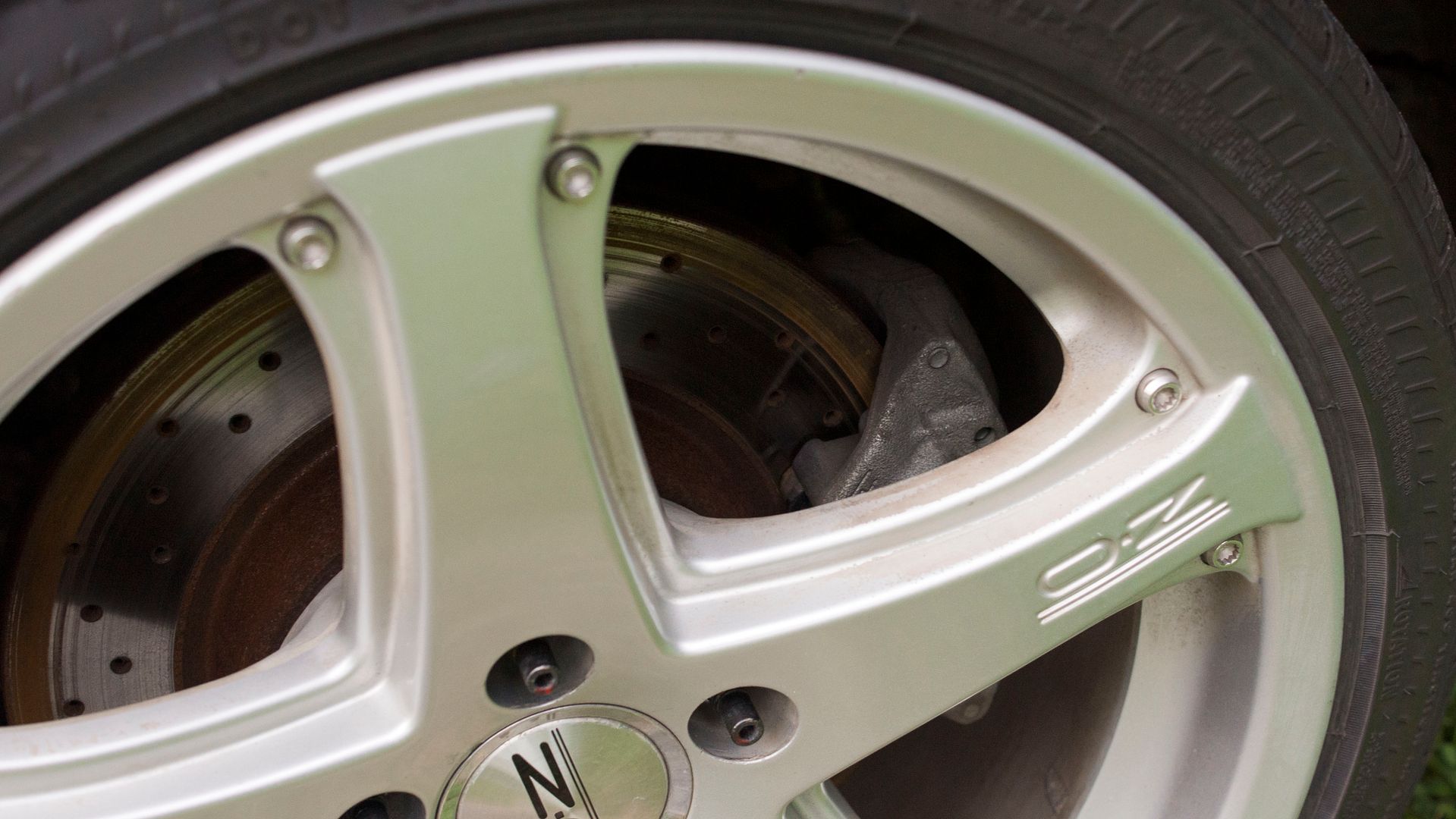 exterior blemishes
front bumper driver's side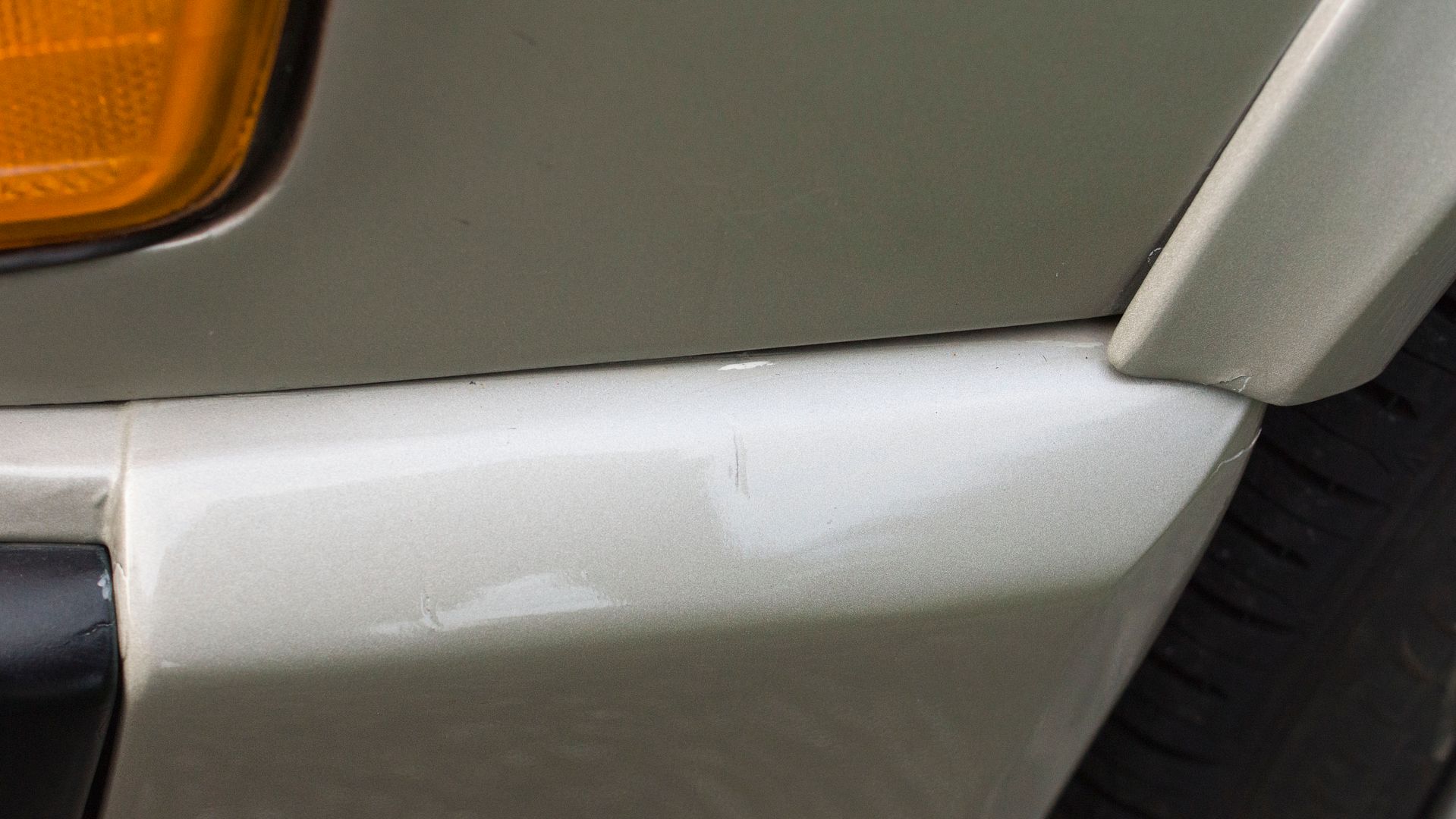 front bumper passenger side
mis-alignment of front bumper (referenced above)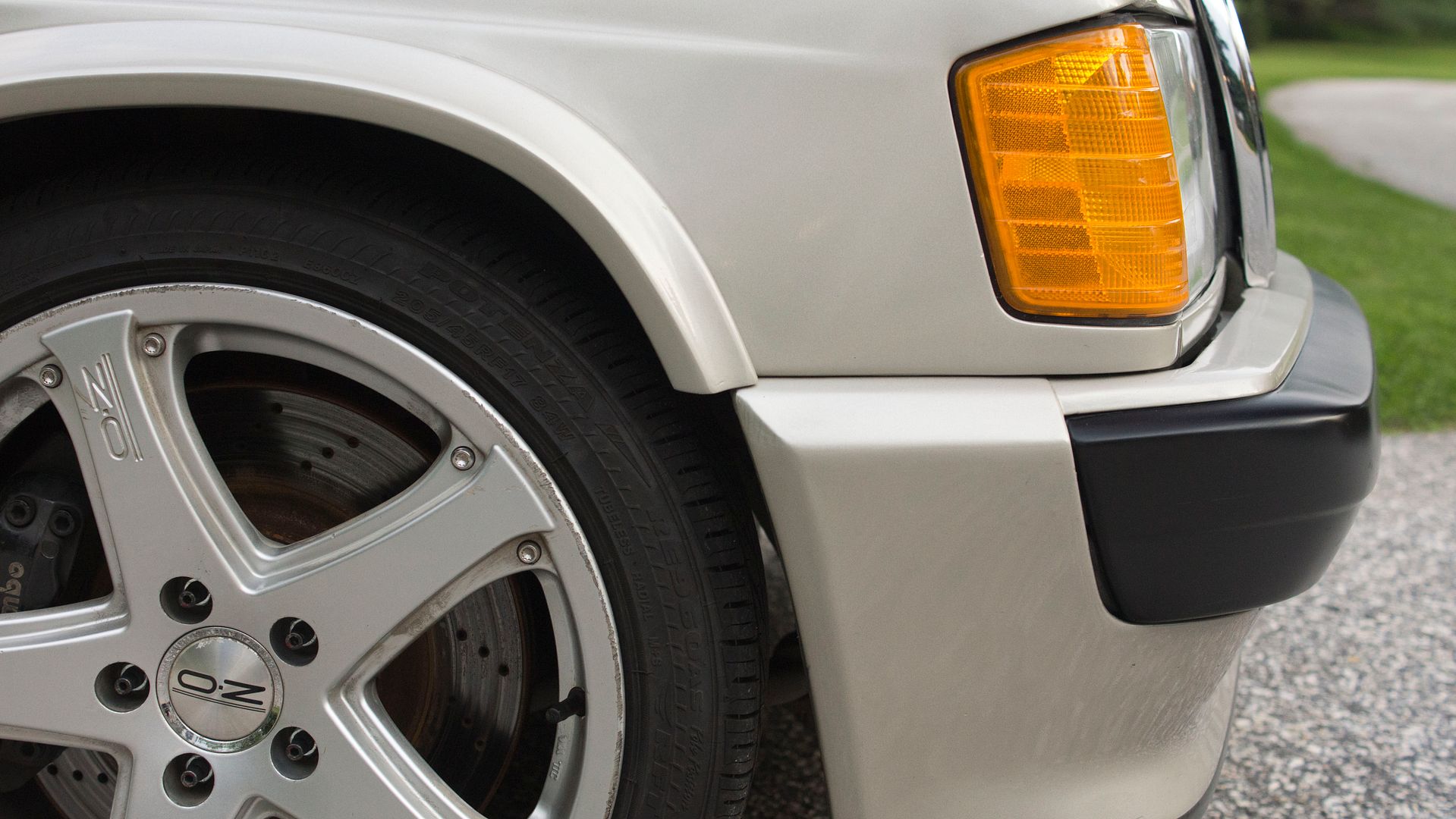 front passenger door - bad panel alignment at one point, clears now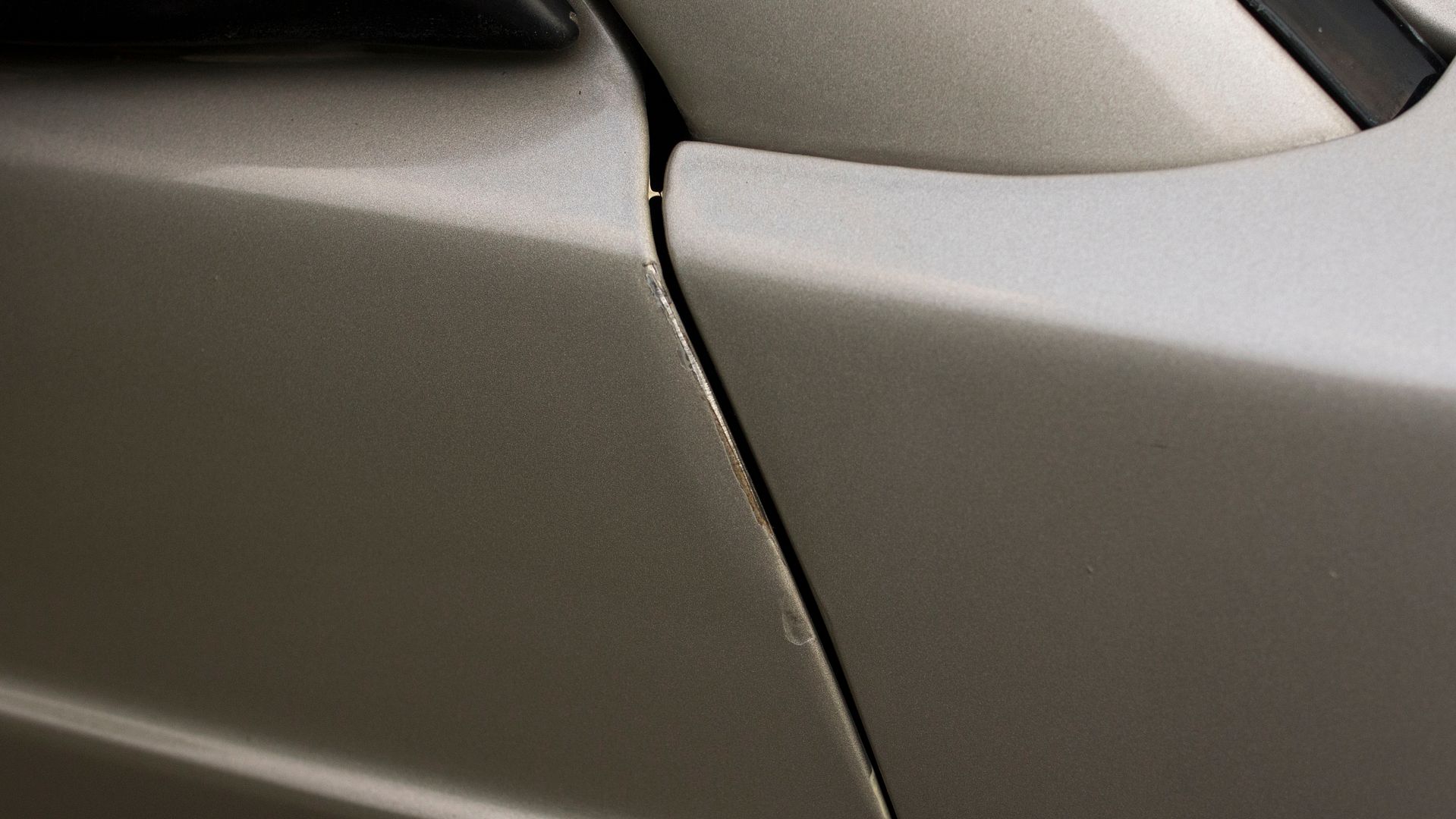 overspray on door handle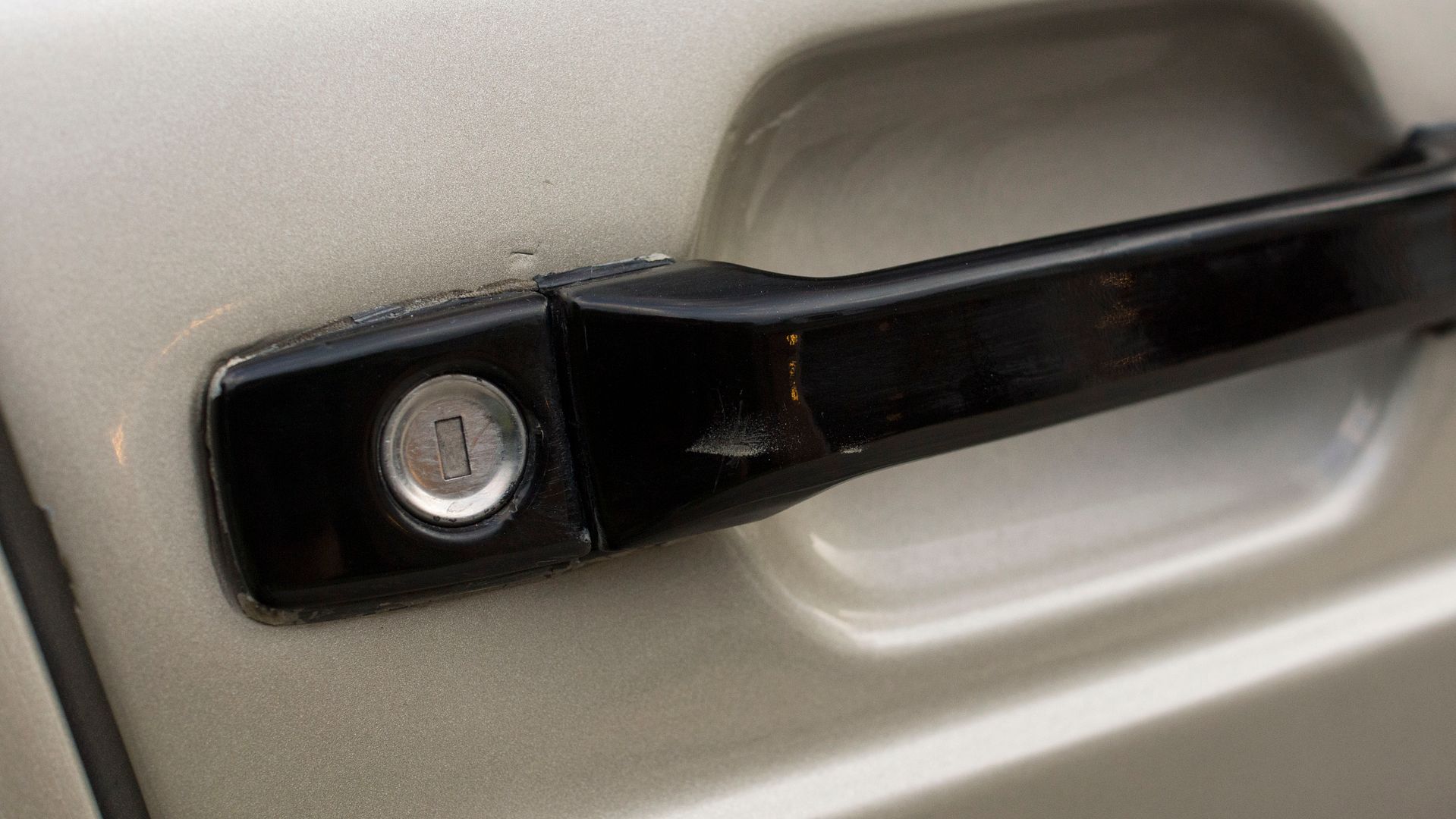 overspray on window seal (passenger side rear)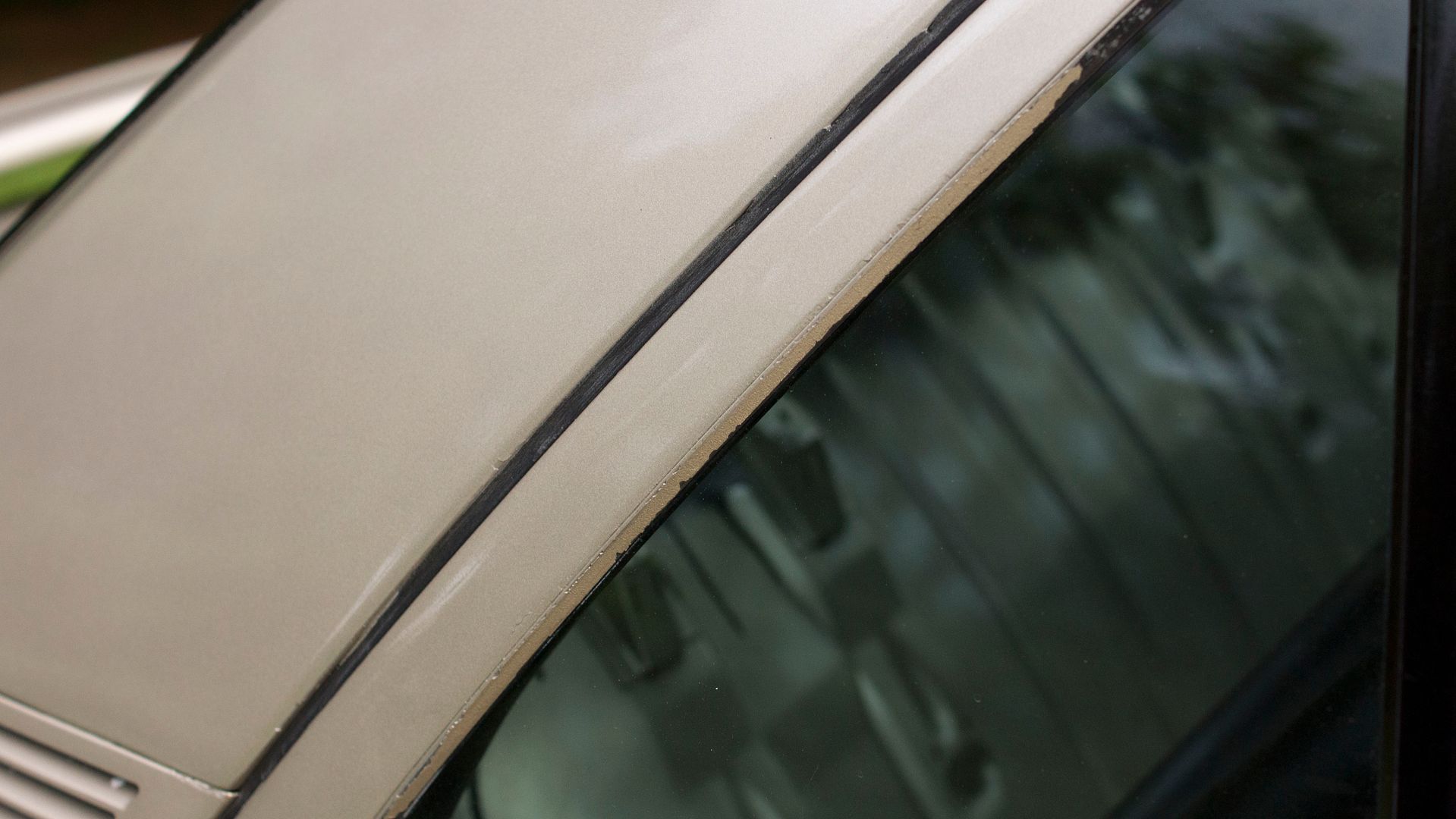 yellow paint on spoiler (no clue what source is - was on car when I took possession)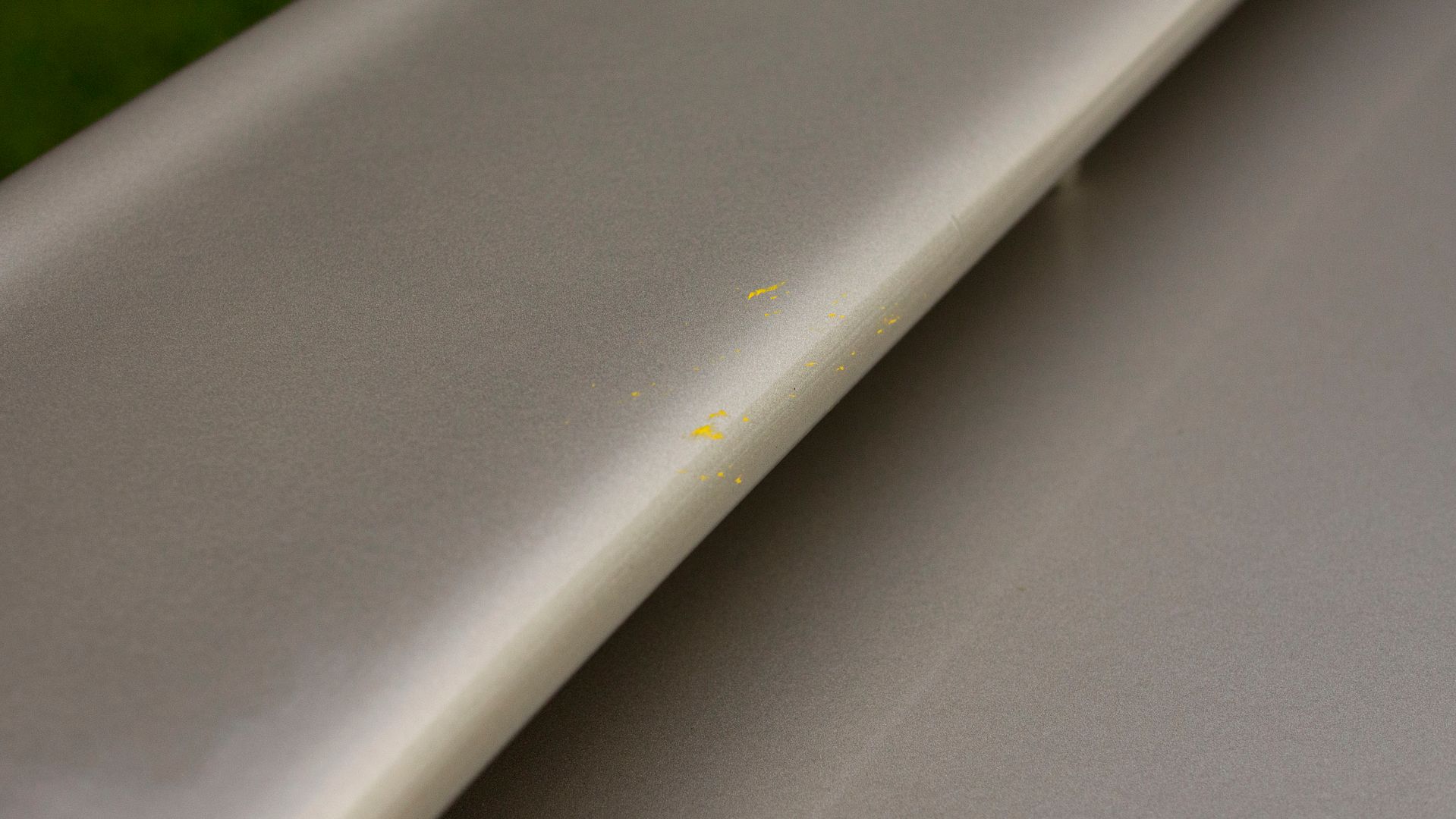 underside spoiler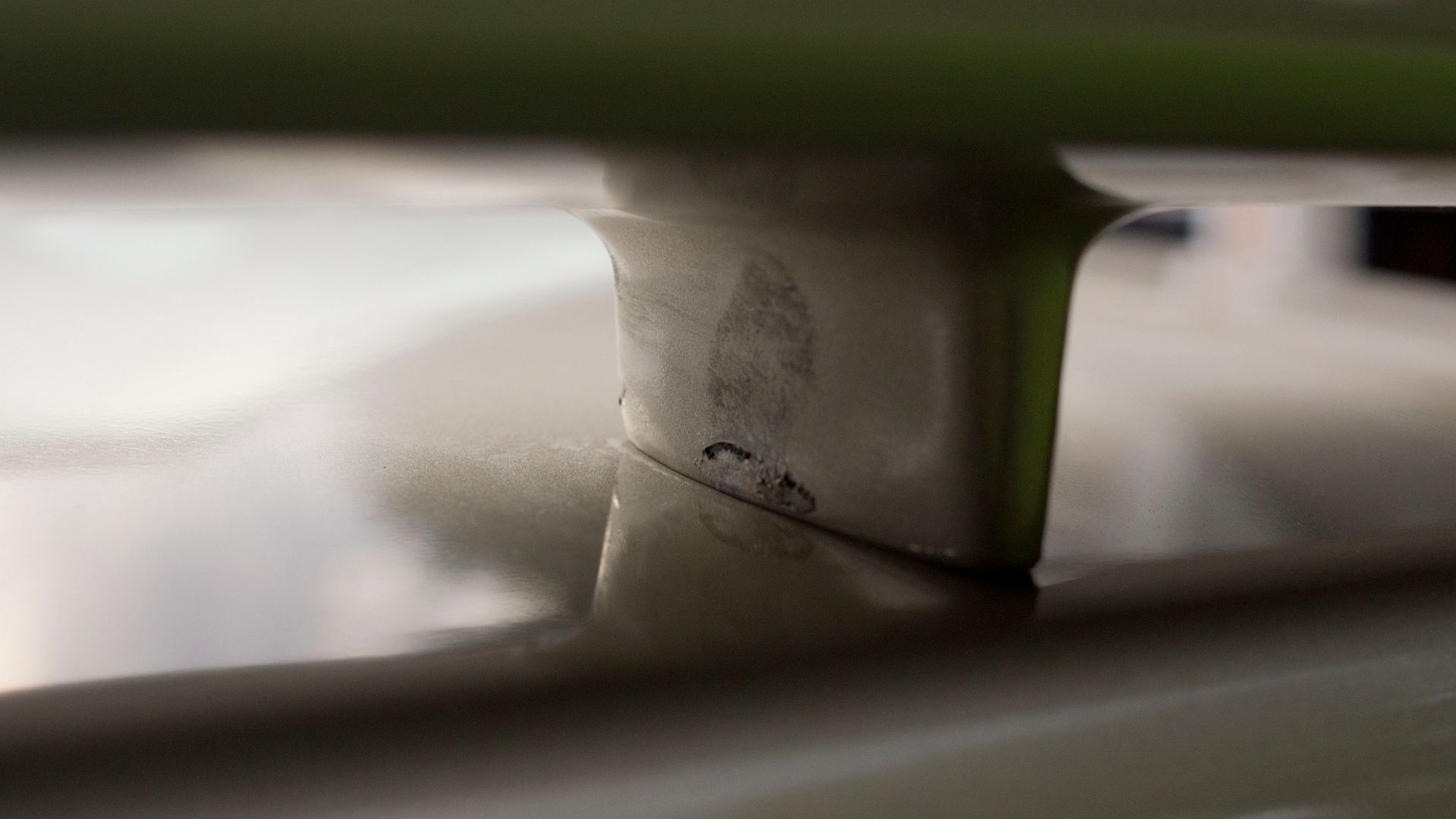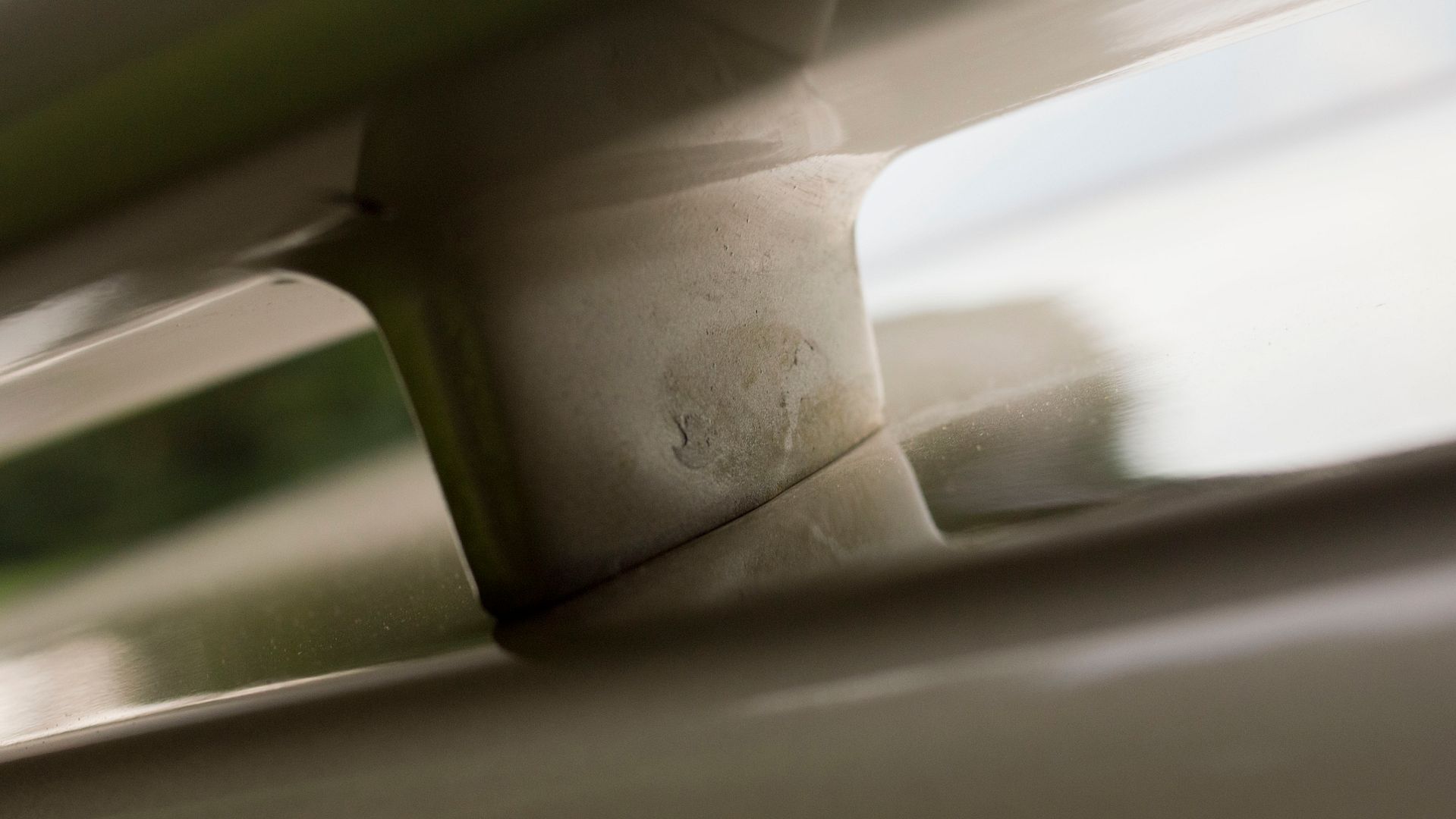 clip by gas cap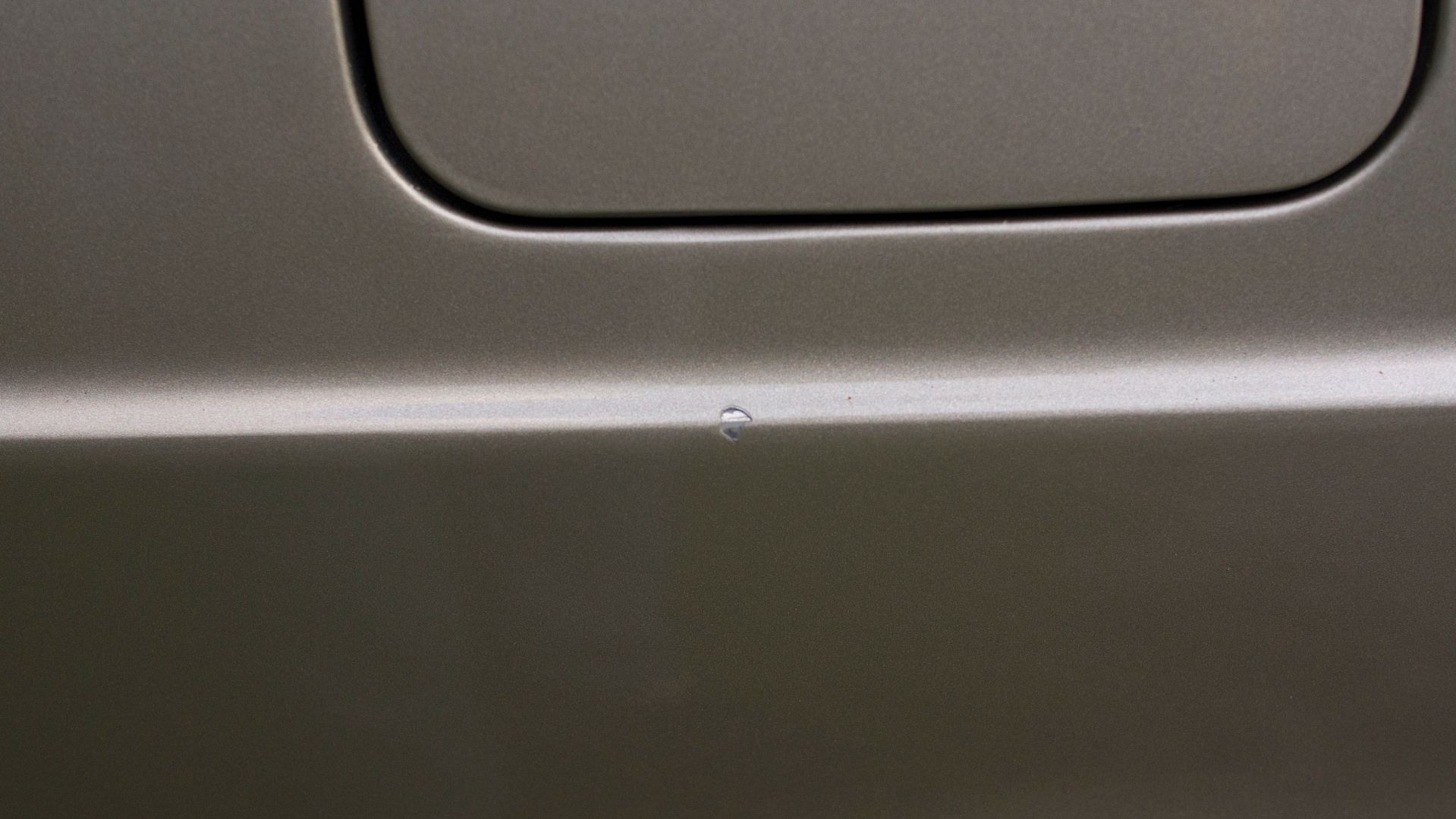 rear bumper cut to accommodate Borla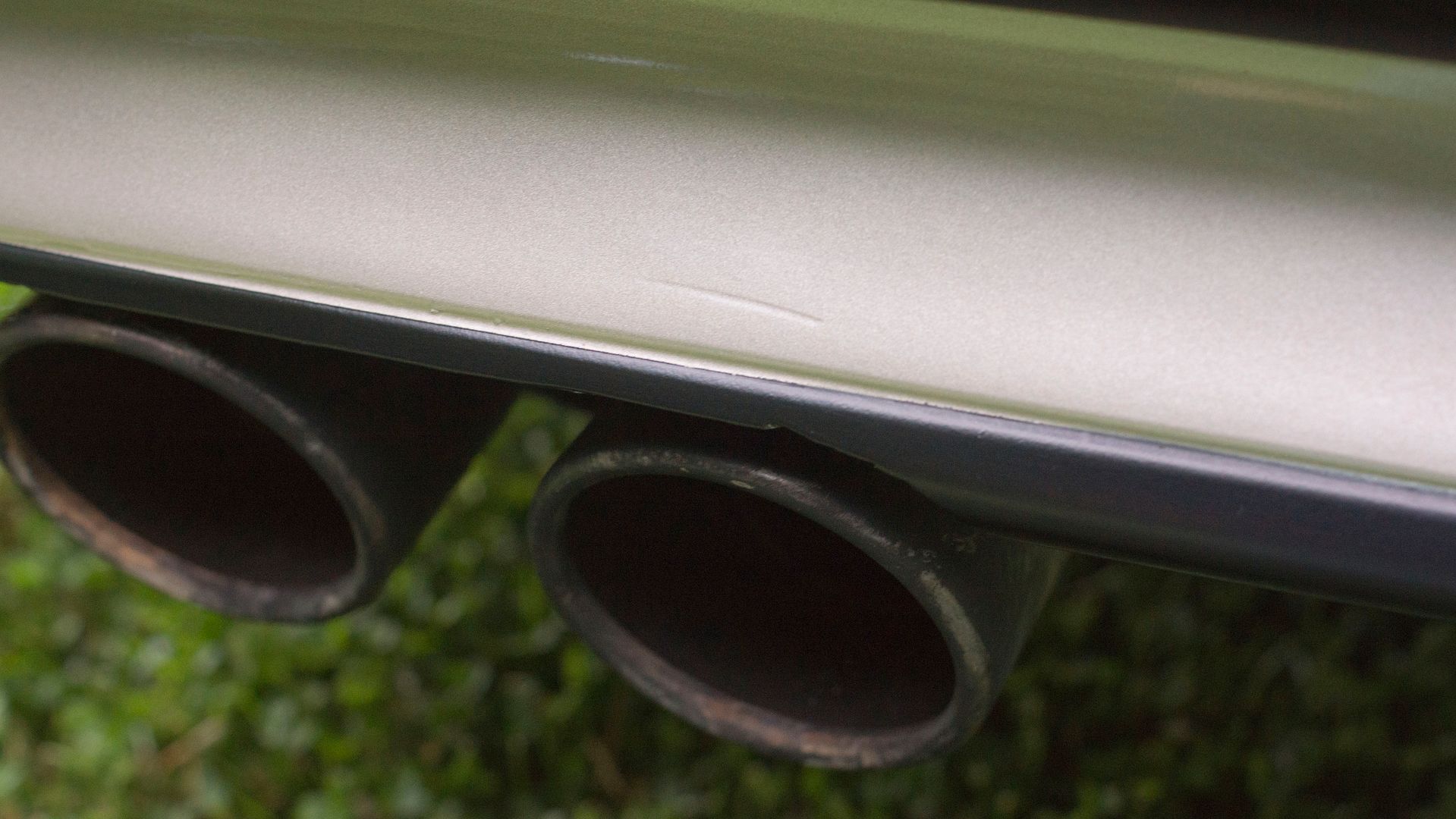 cracked paint by tail lights
chips by antenna
BenzWorld Junior Member
Date registered: May 2010
Posts: 28
Mentioned: 0 Post(s)
Quoted: 0 Post(s)
(Thread Starter)
post
#3
- again, maxed images
overspray on window seal (driver's side)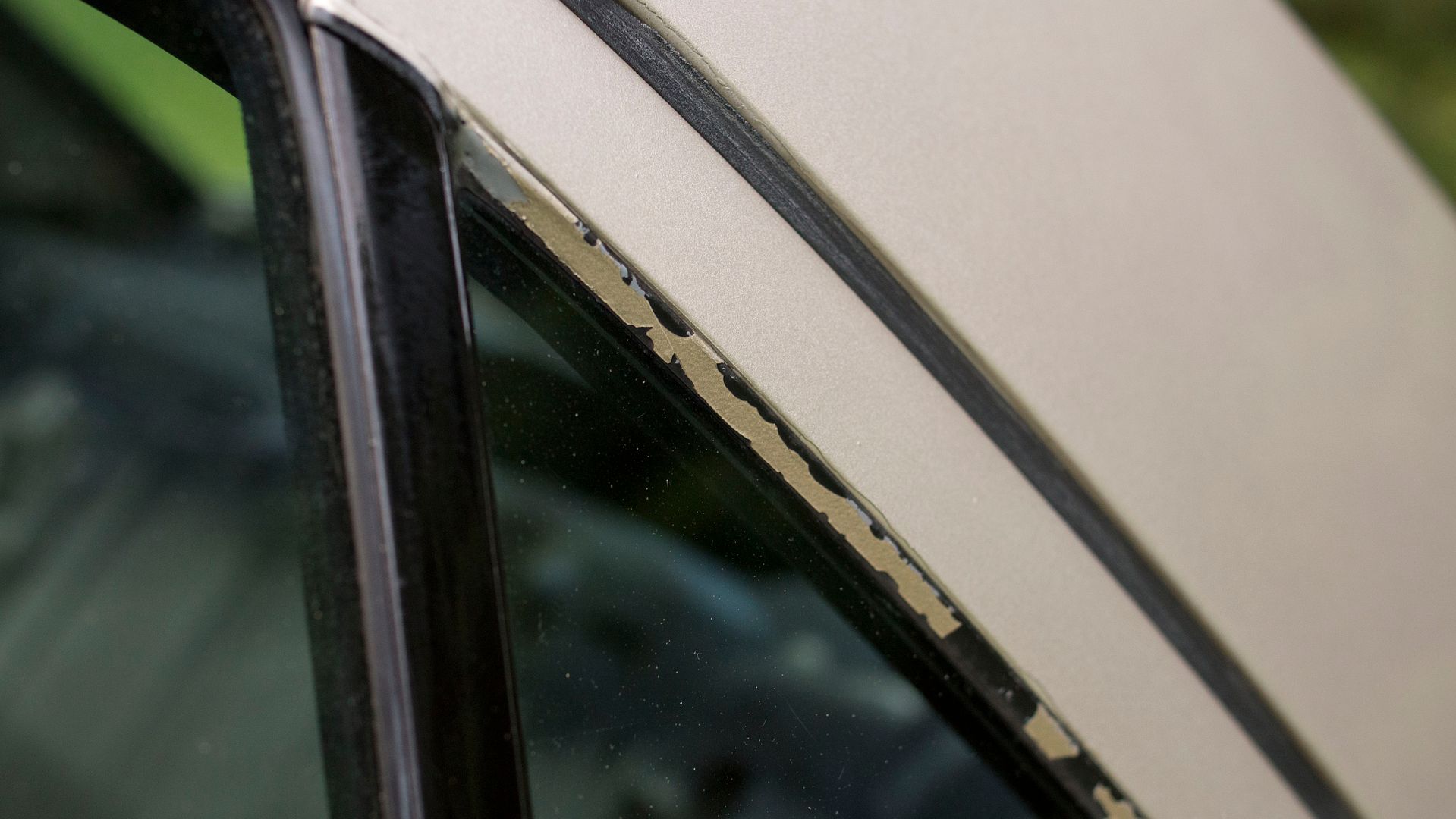 missing cap on wiper arm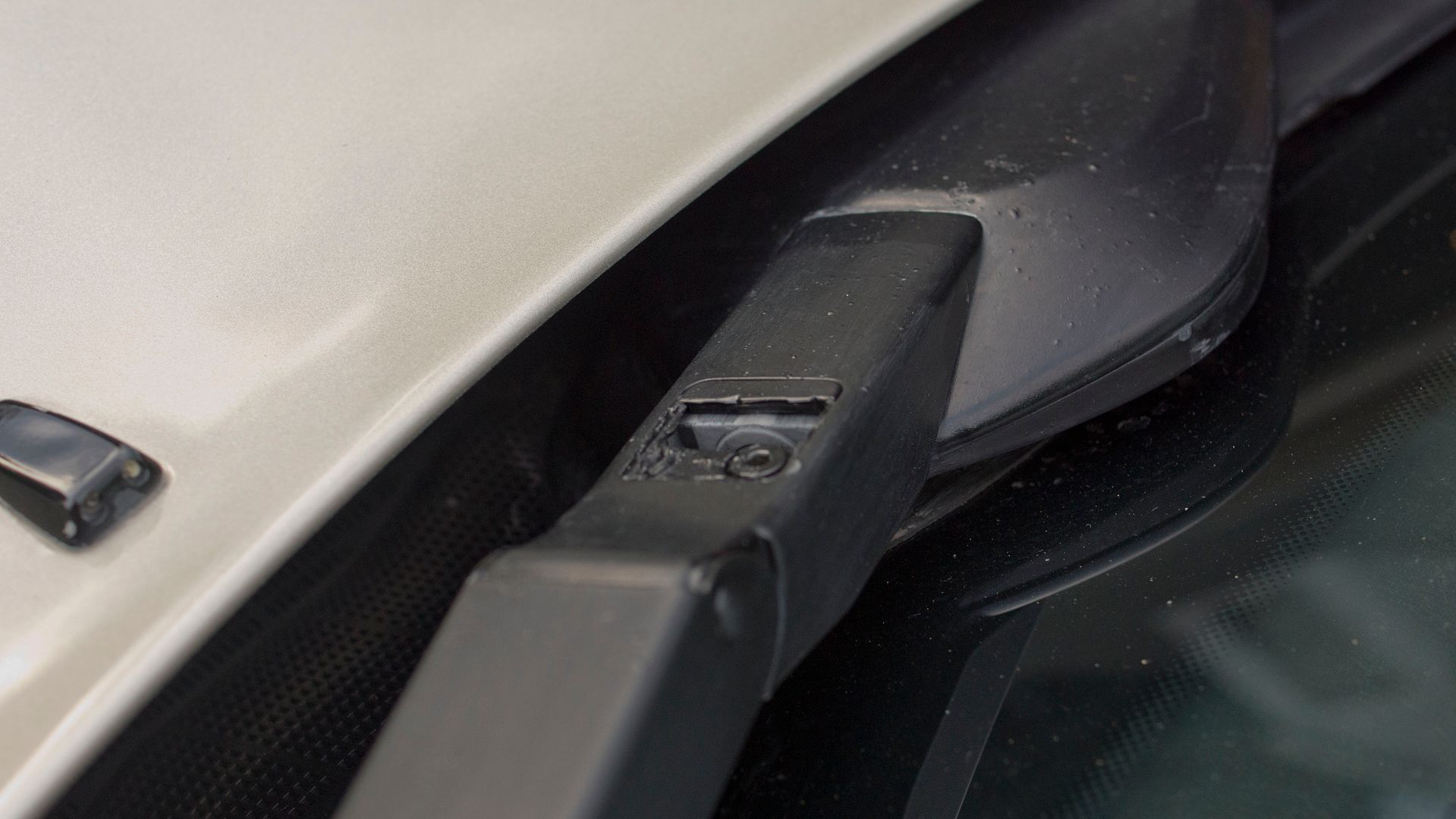 overspray on washer nozzle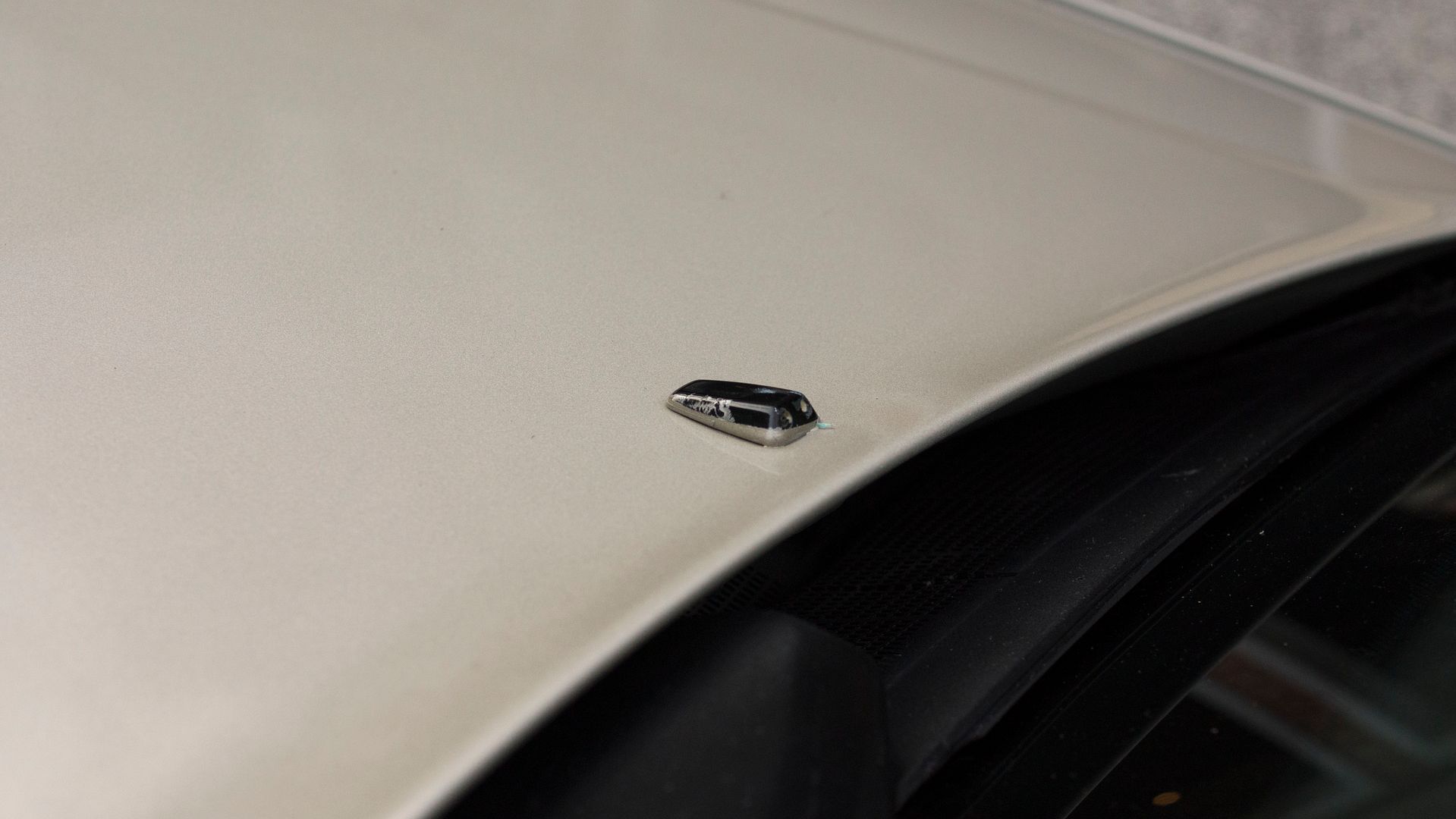 chips on roof rails
photo of marine caulk sealing sunroof (exterior)
moving inside the trunk:
trunk lid was replaced prior to paint in 2013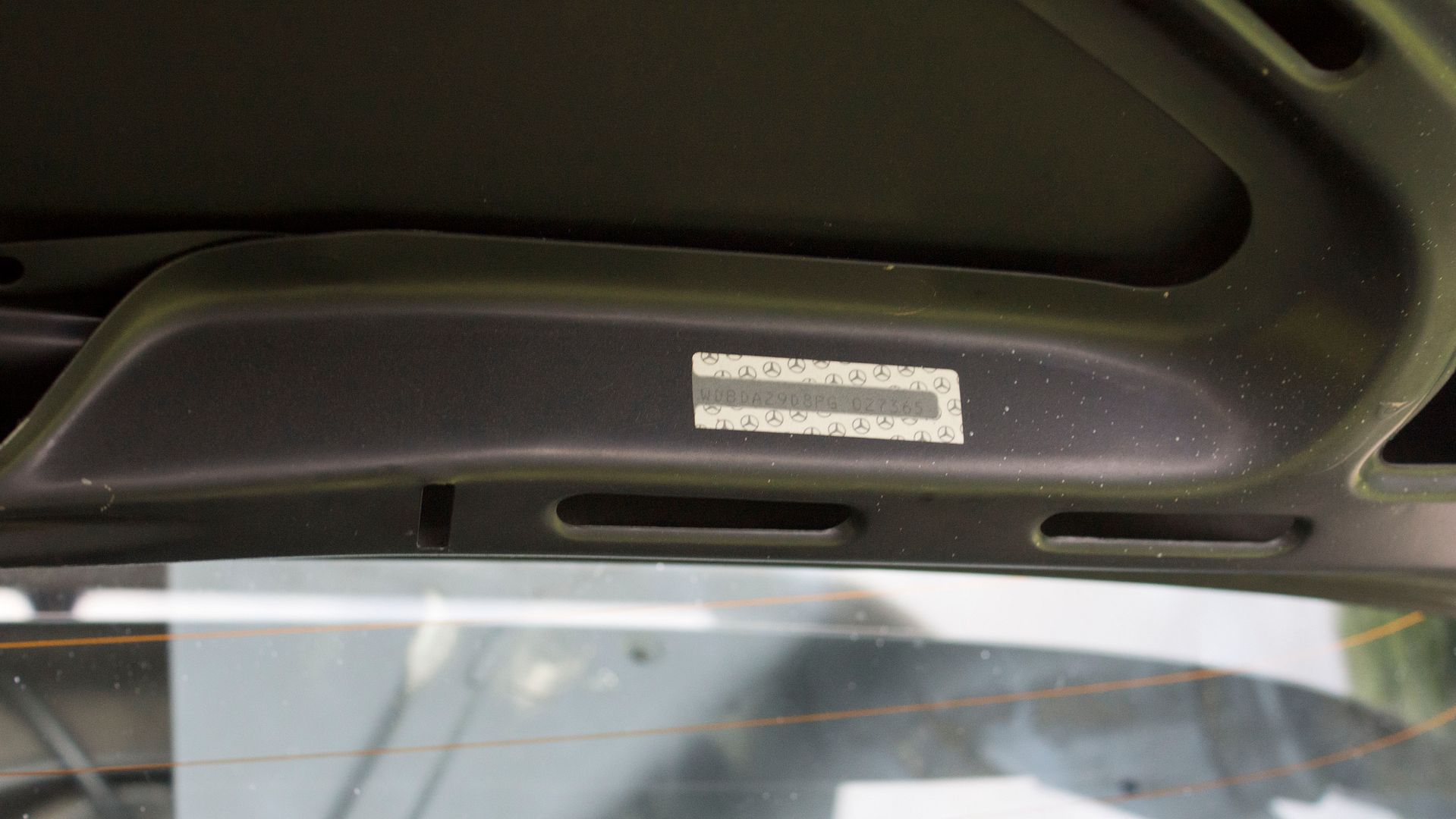 worst spot of rust on car - in spare wheel well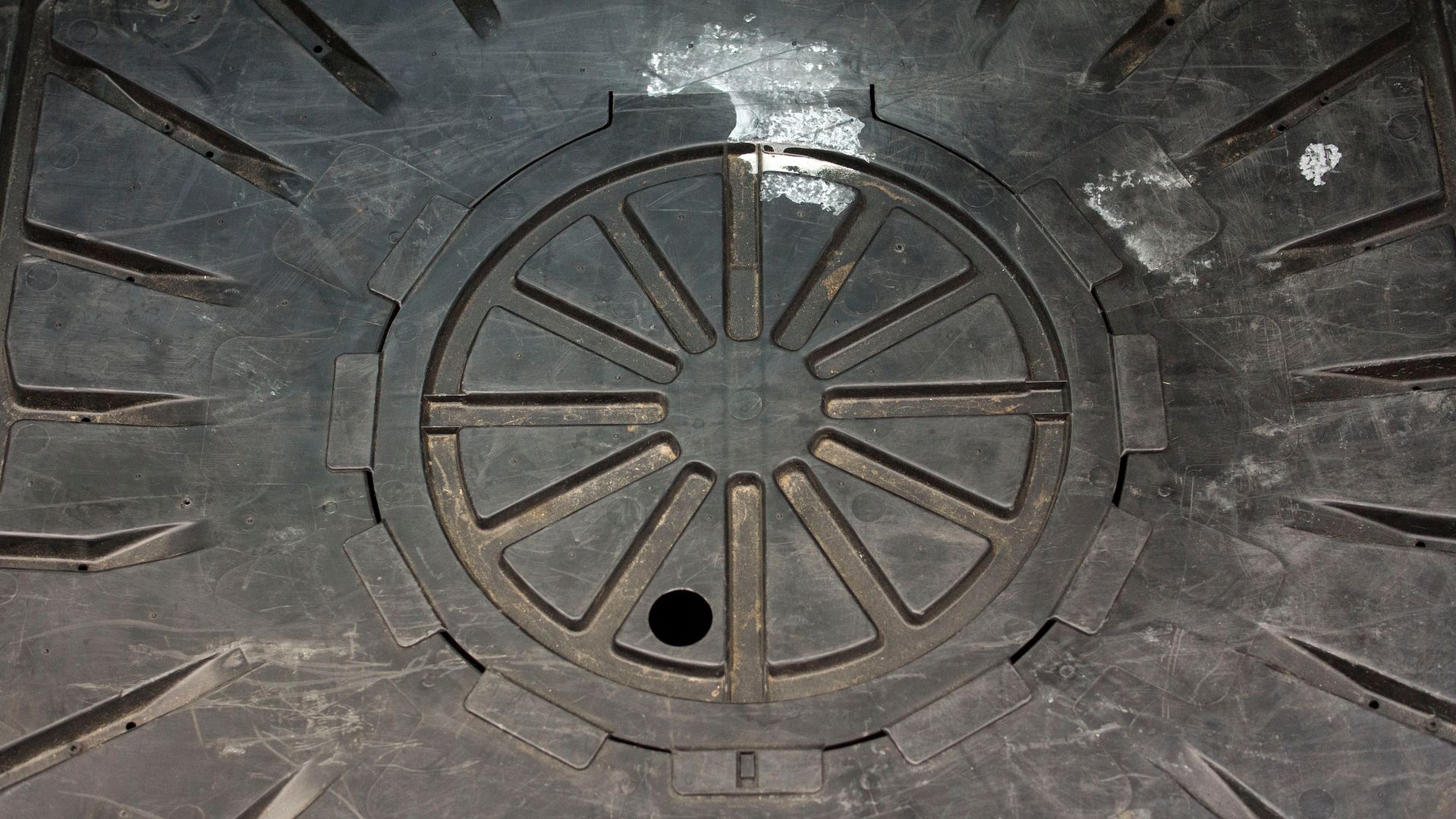 driver's side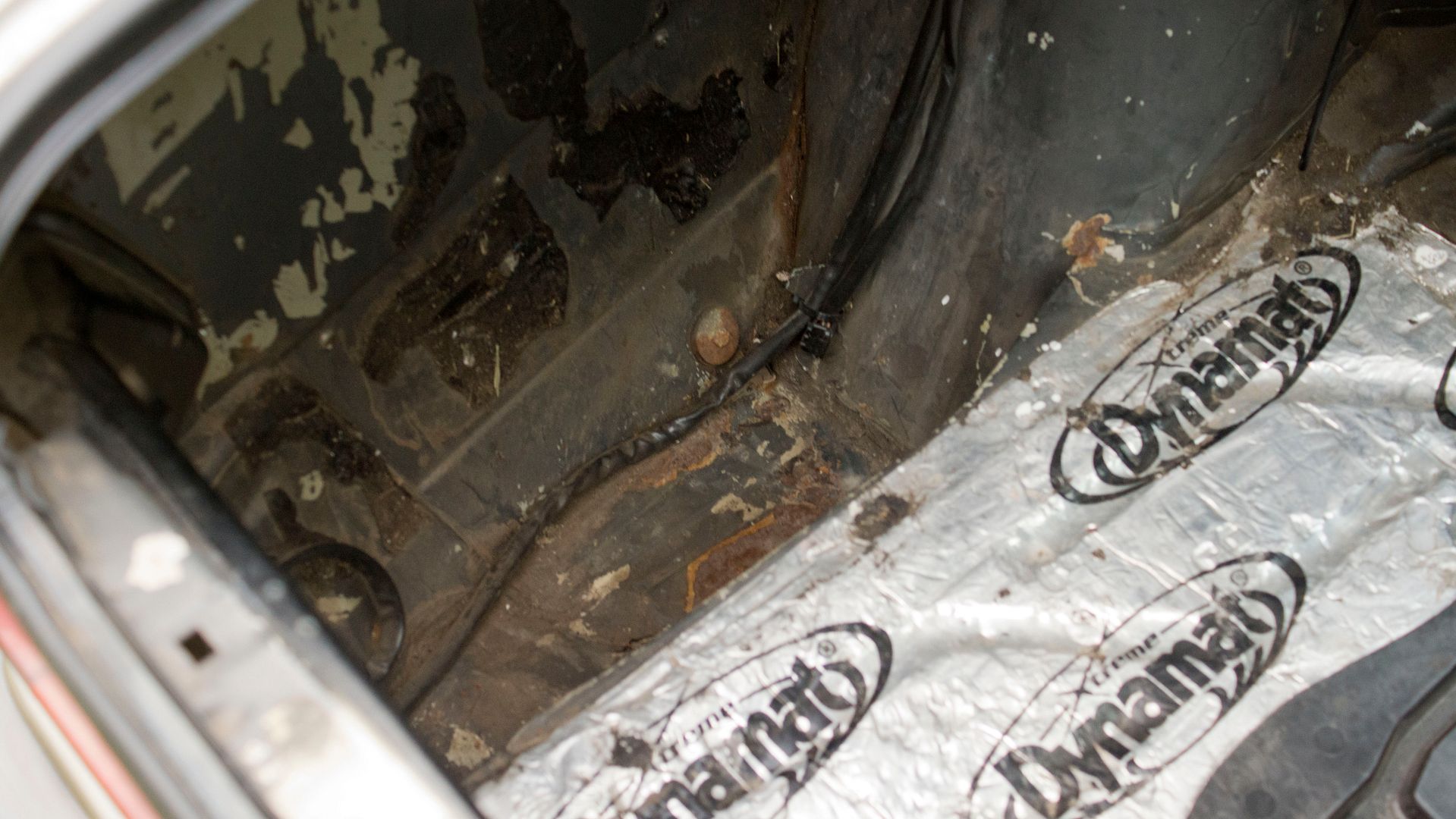 passenger side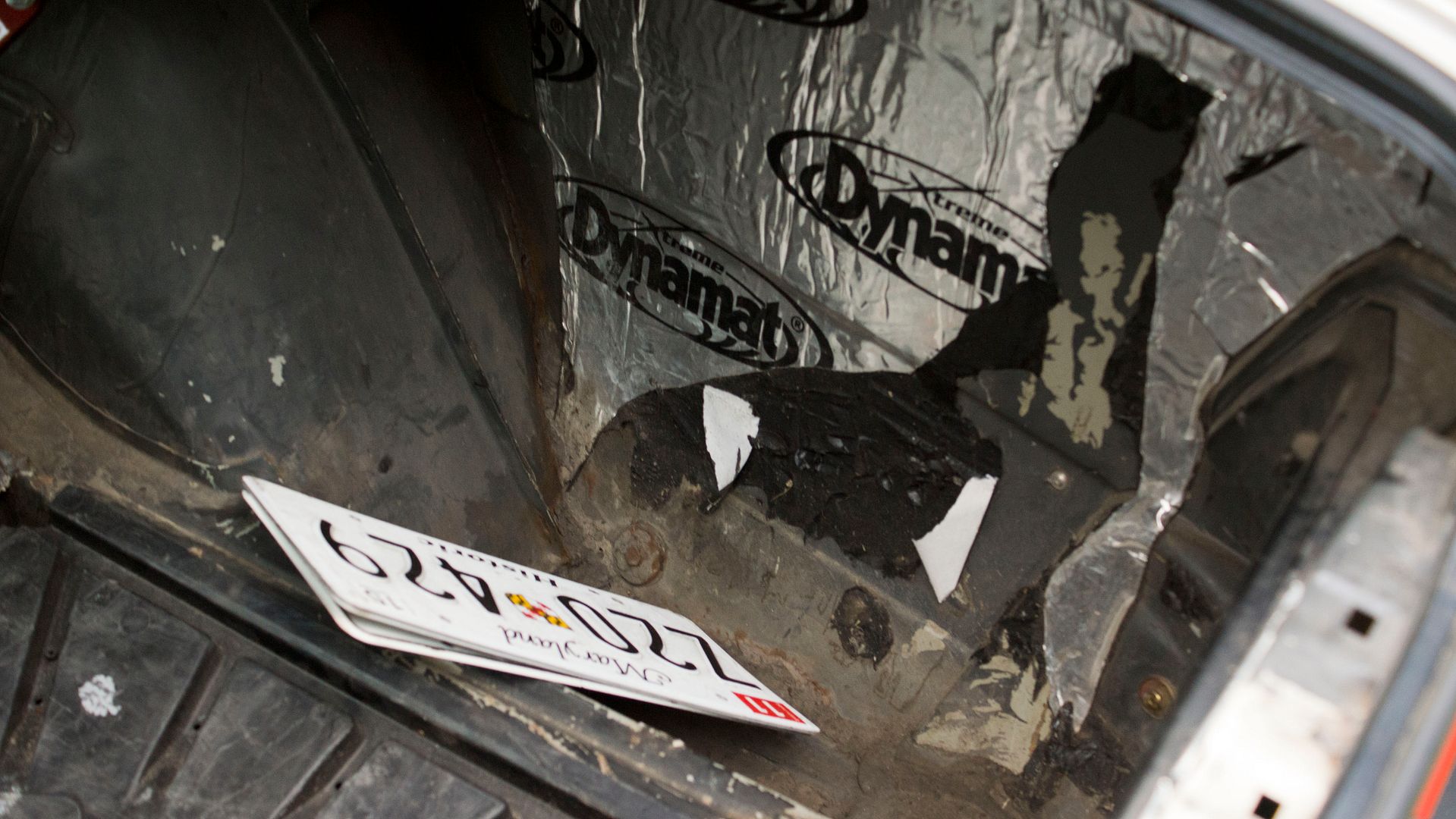 inside the car
cluster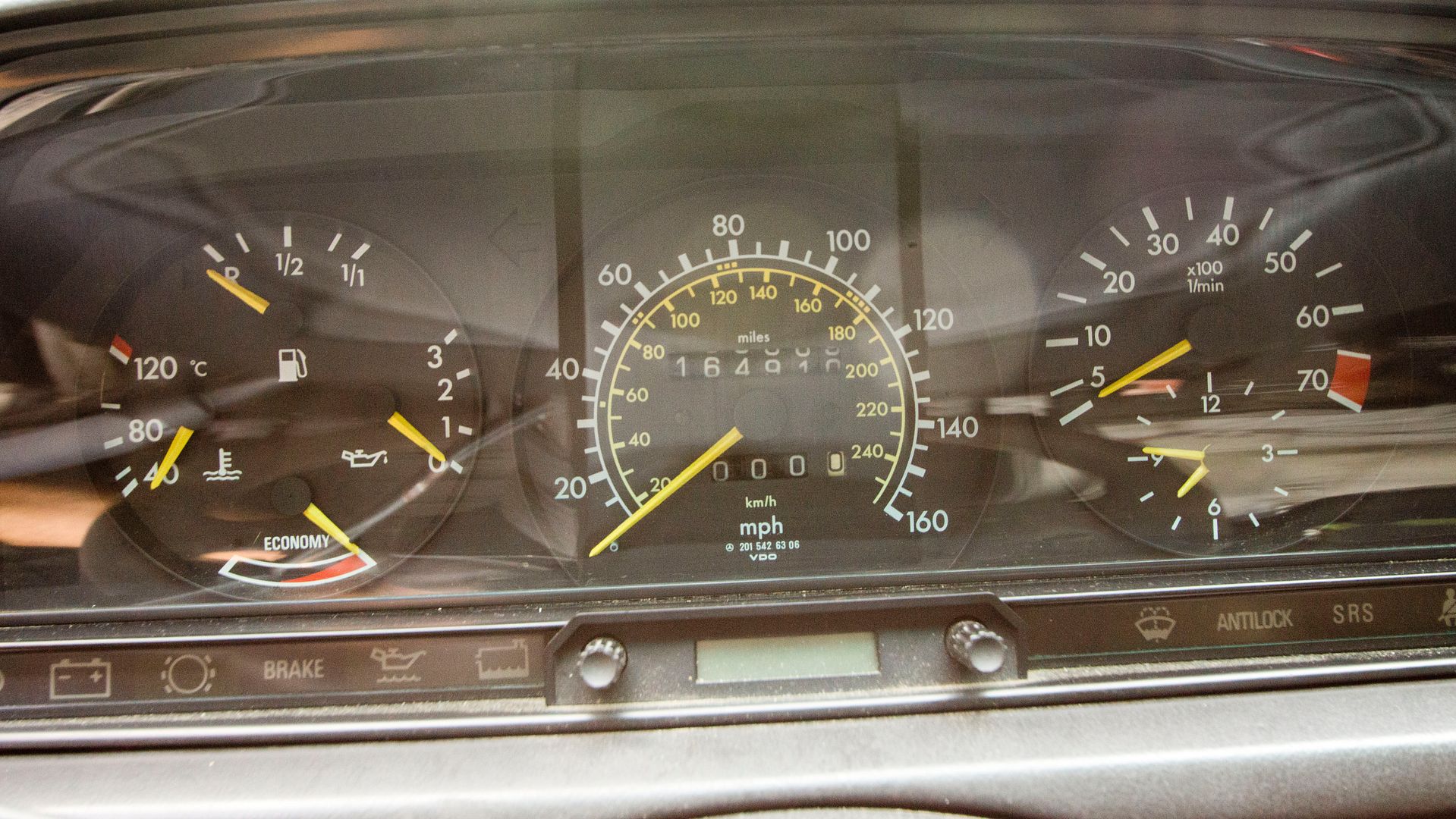 gauges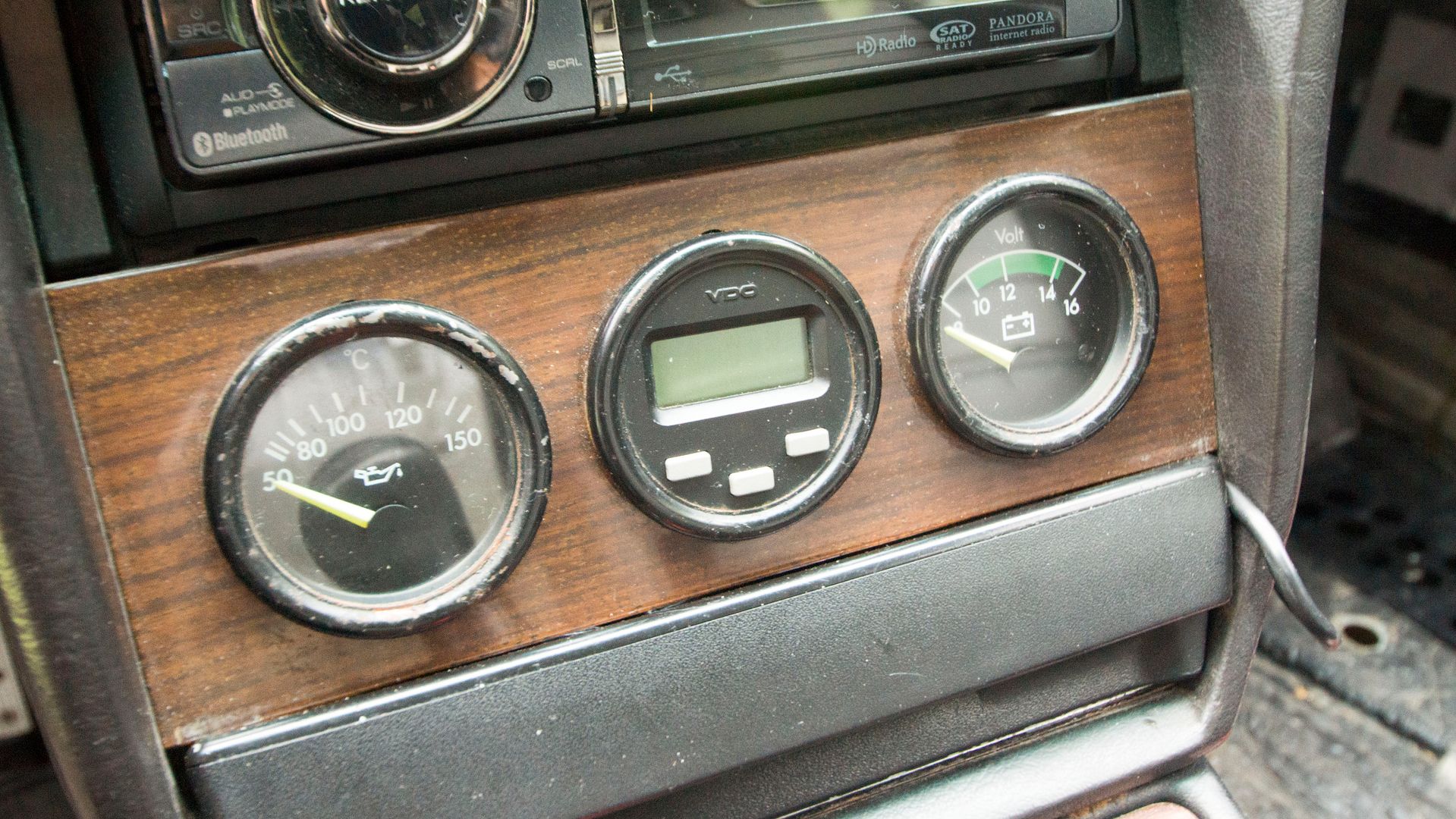 MOMO suede wheel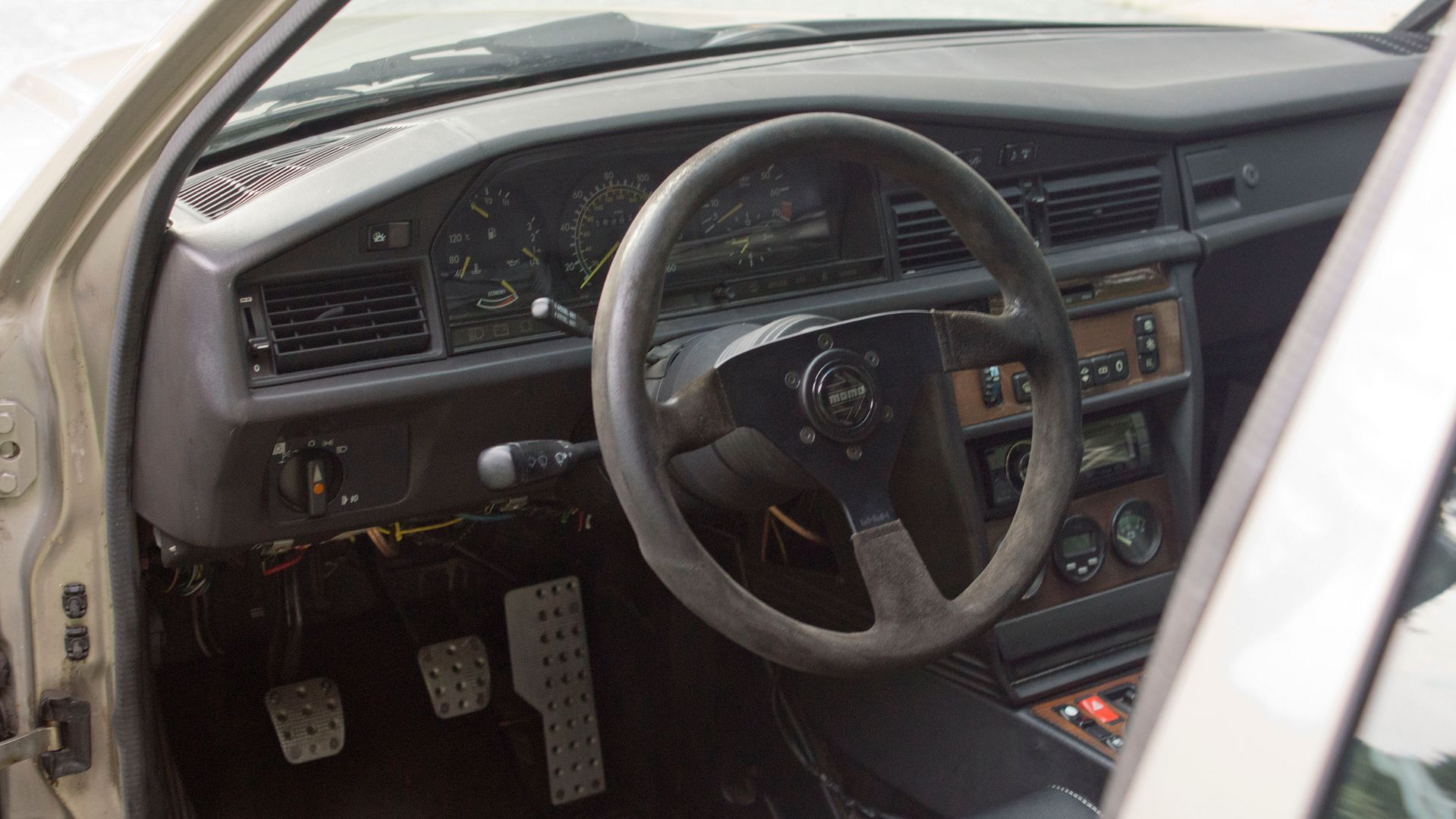 rollbar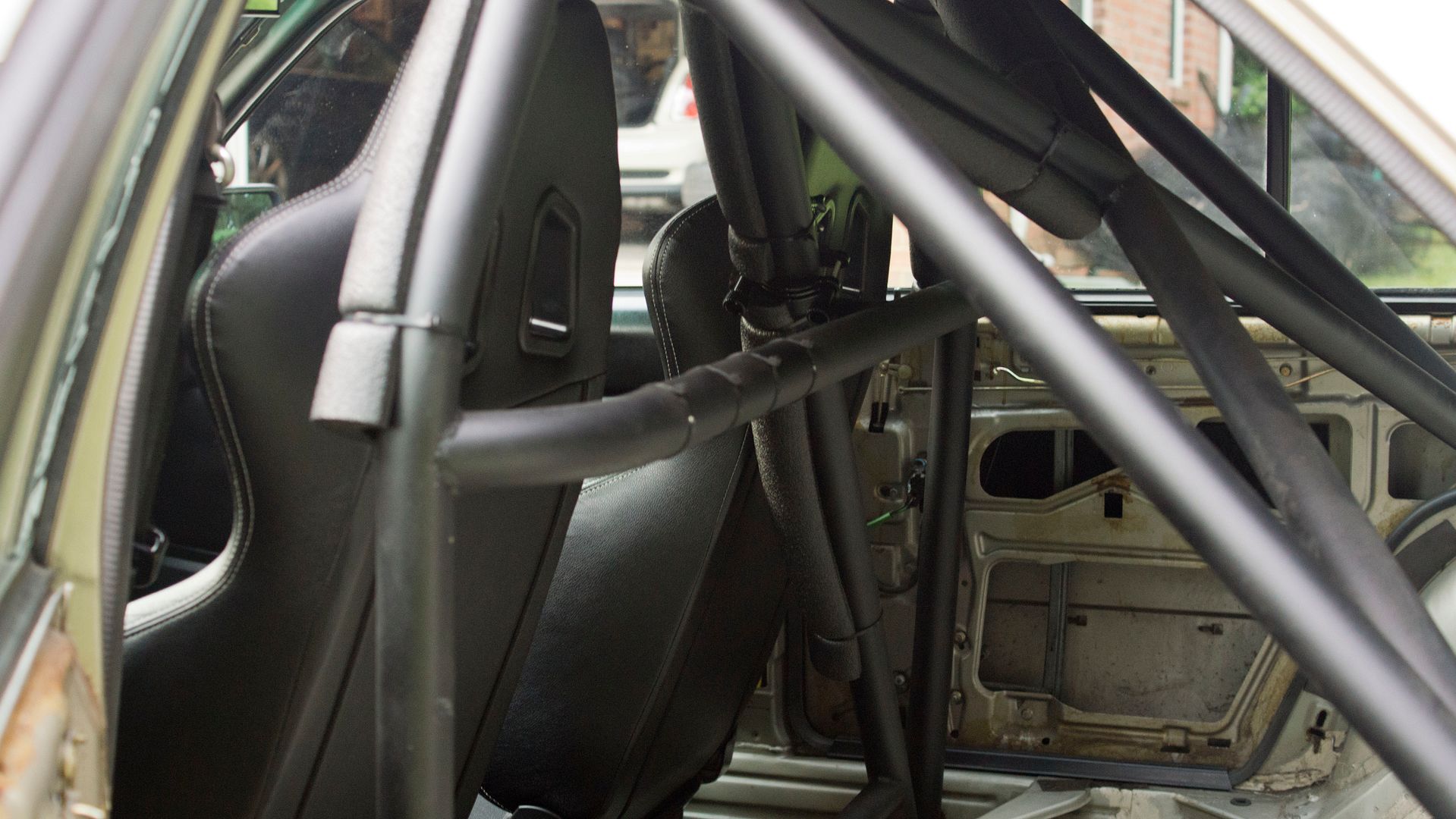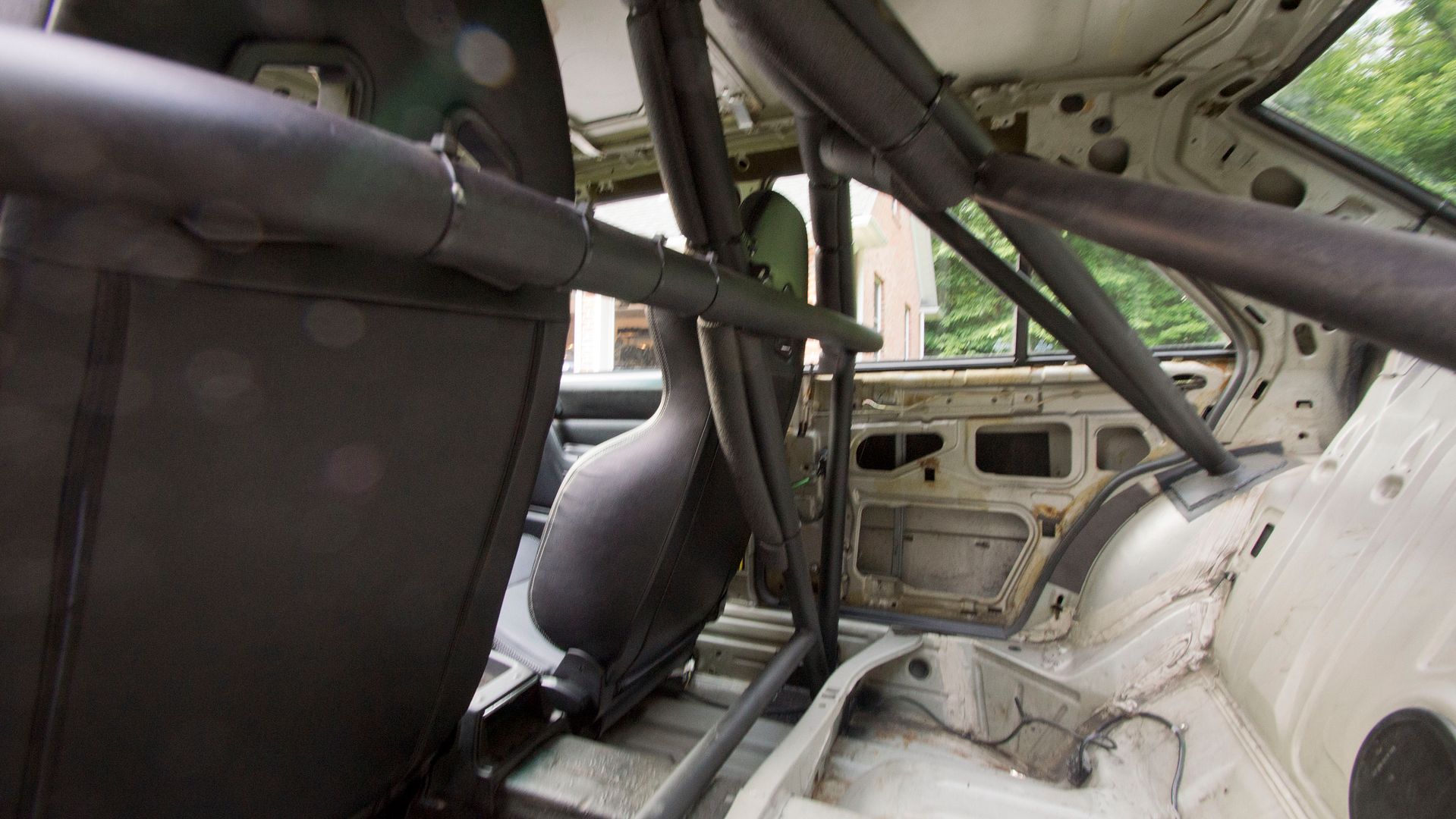 BenzWorld Junior Member
Date registered: May 2010
Posts: 28
Mentioned: 0 Post(s)
Quoted: 0 Post(s)
(Thread Starter)
post
#4
- too many photos
sprayed top of rear deck black to help with reflection
sunroof panel bracketed and caulked in place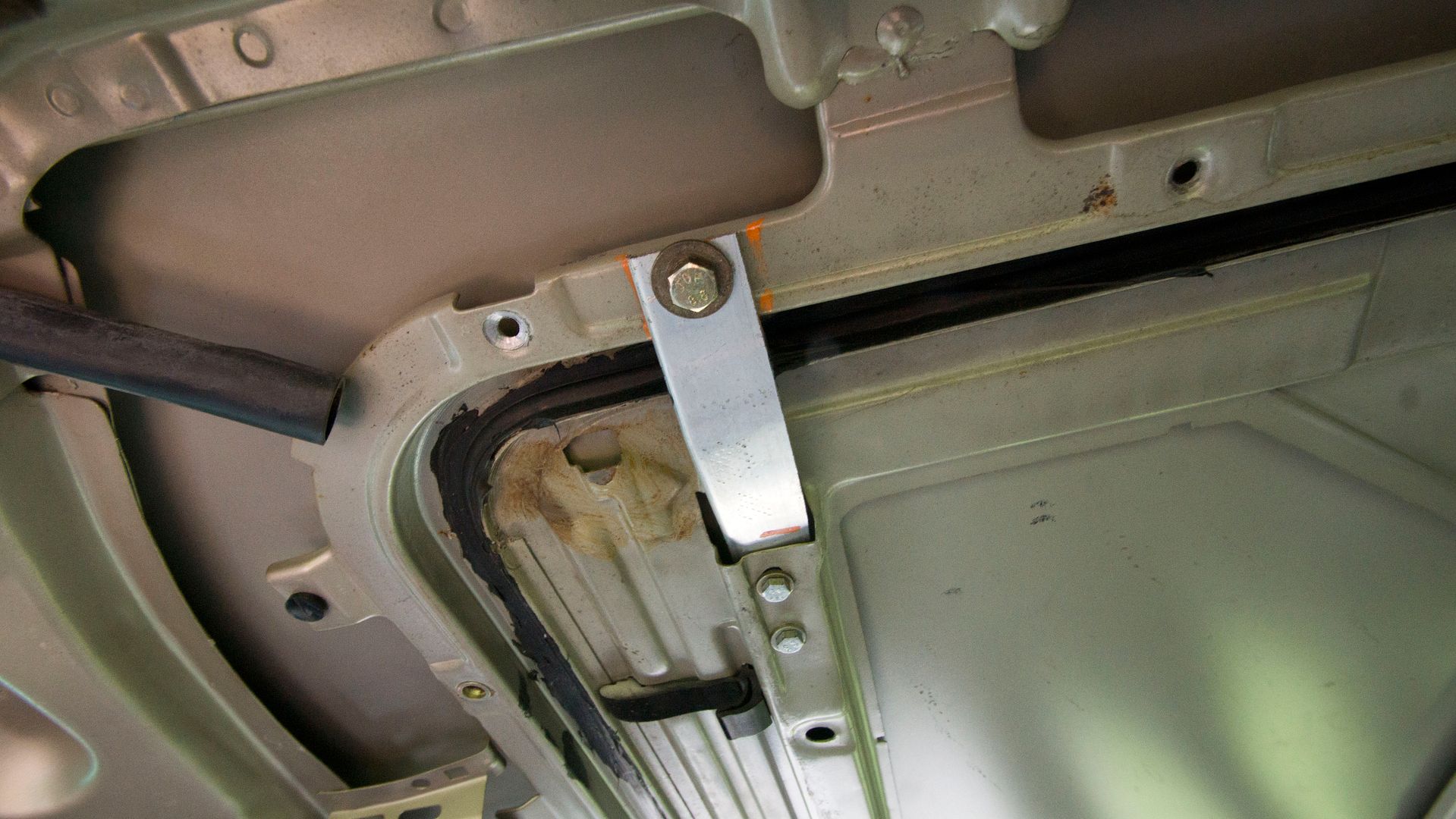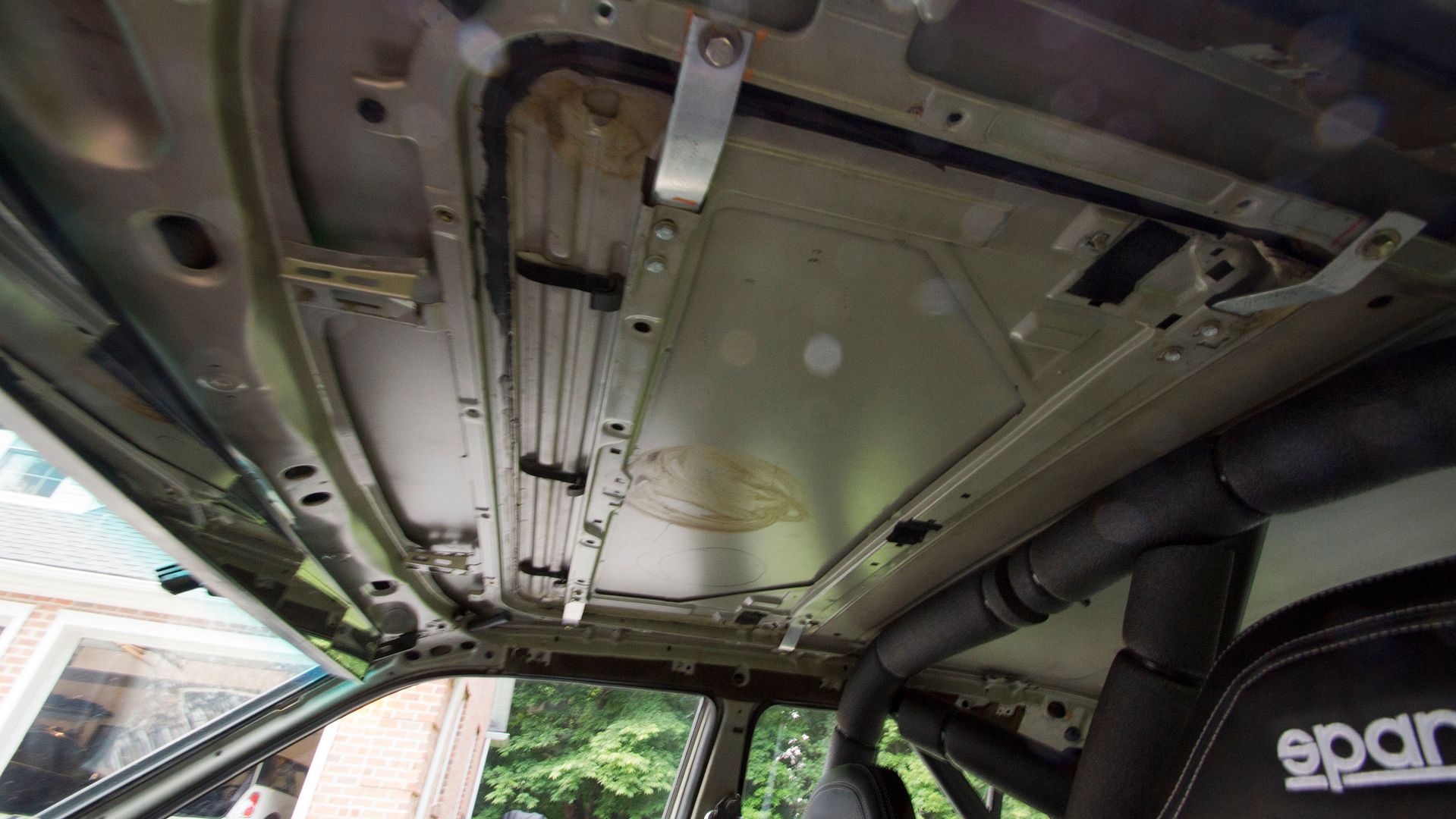 seats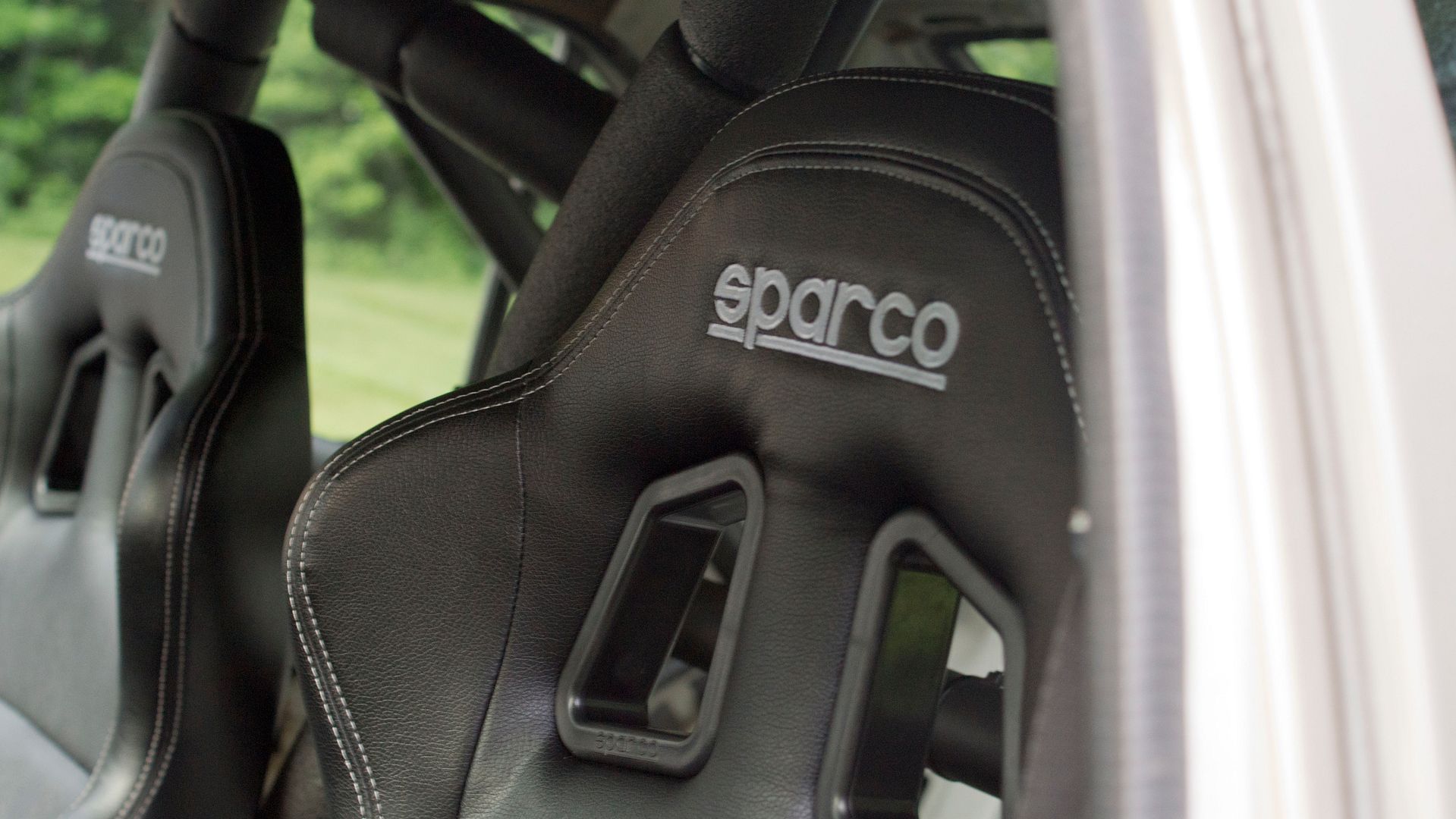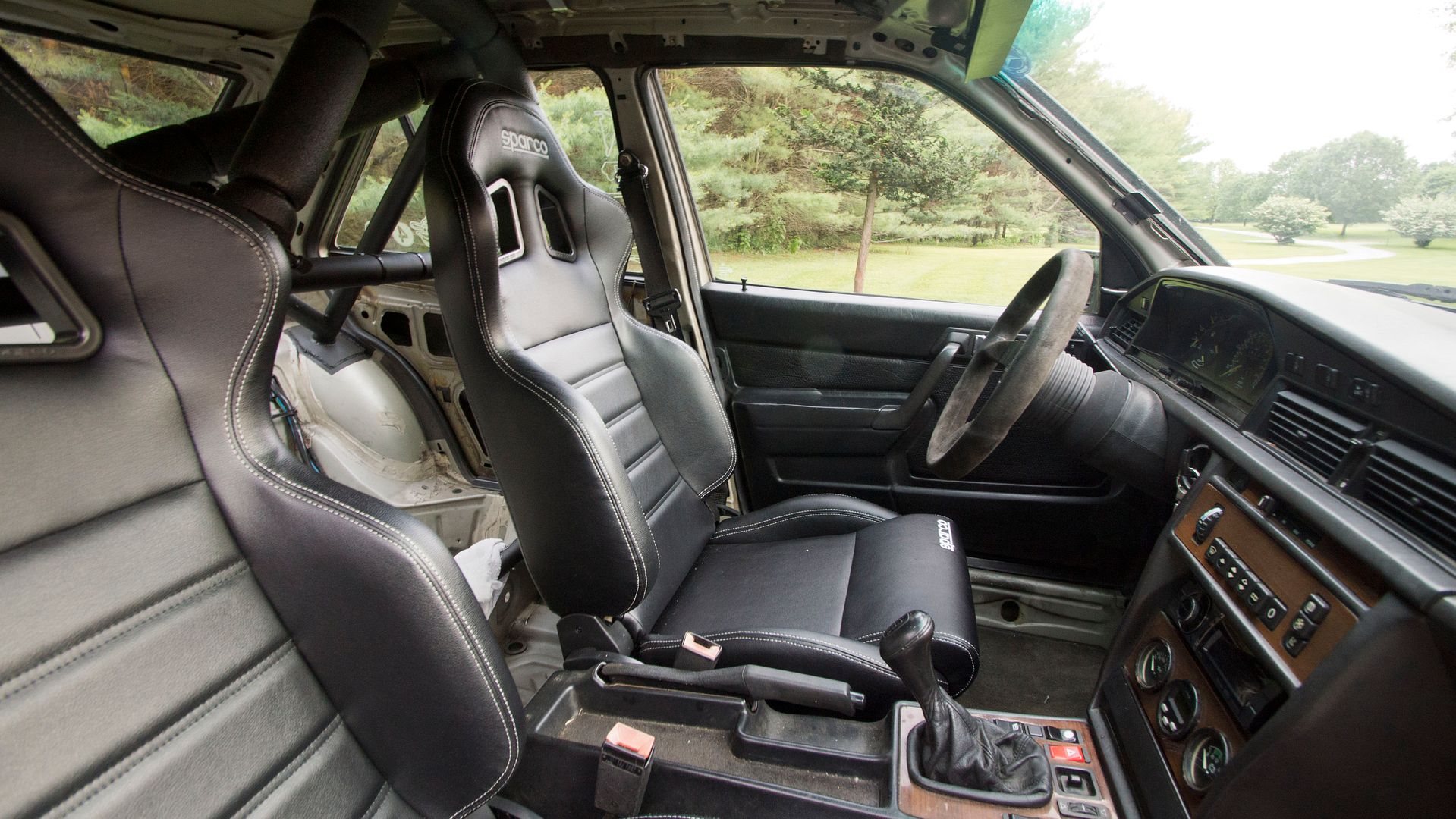 fire extinguisher
spare white face gauge cluster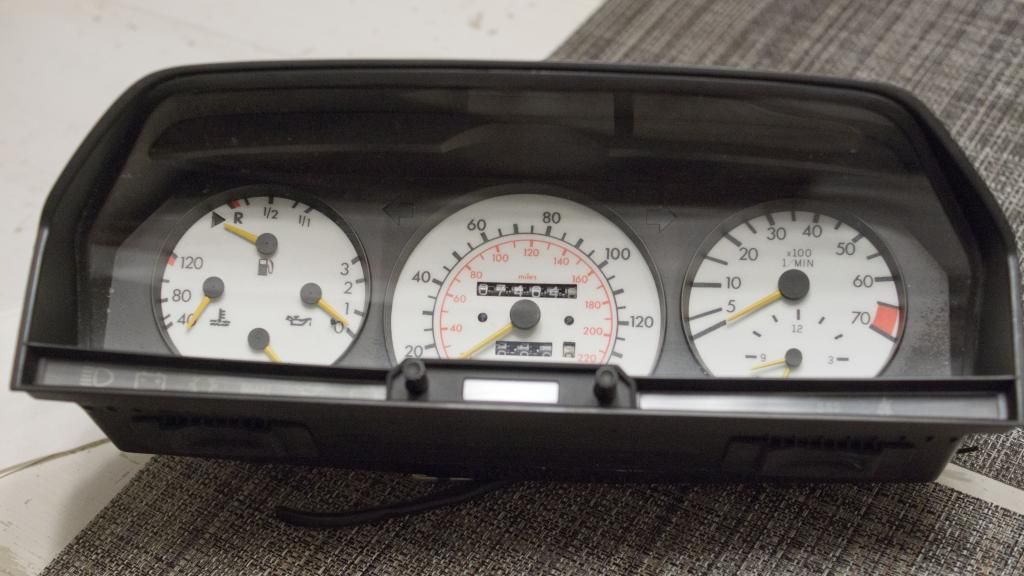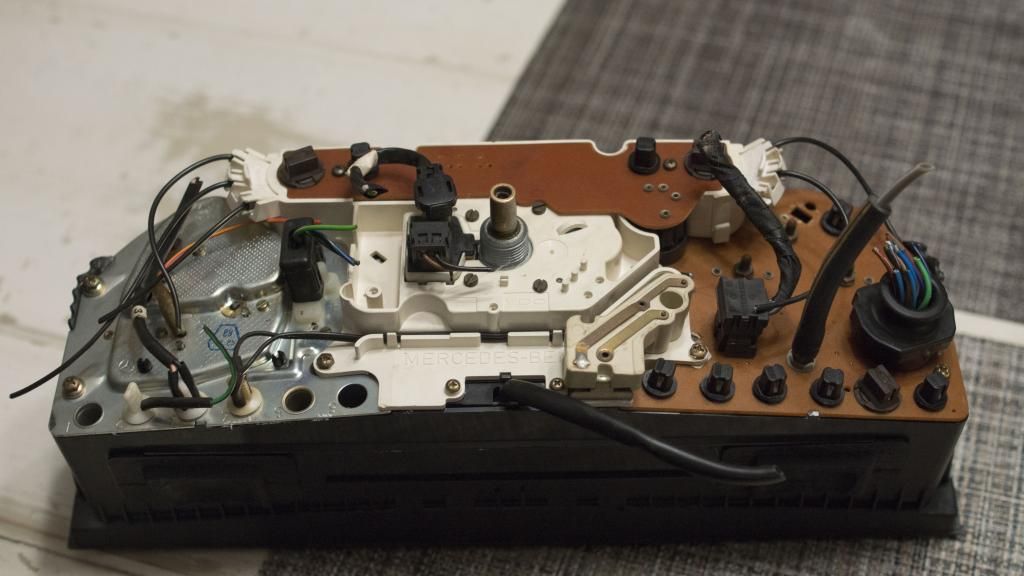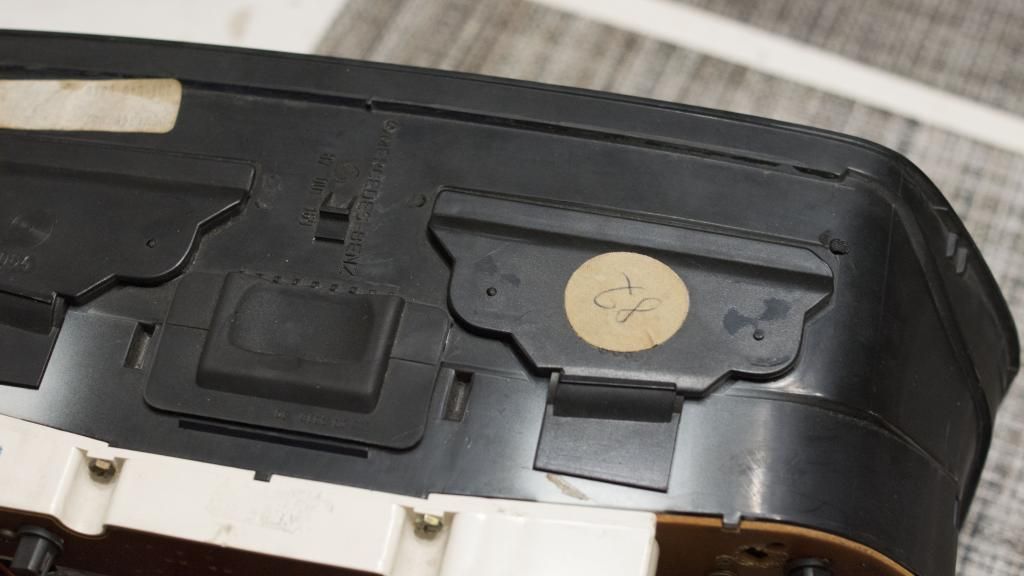 spare parts stash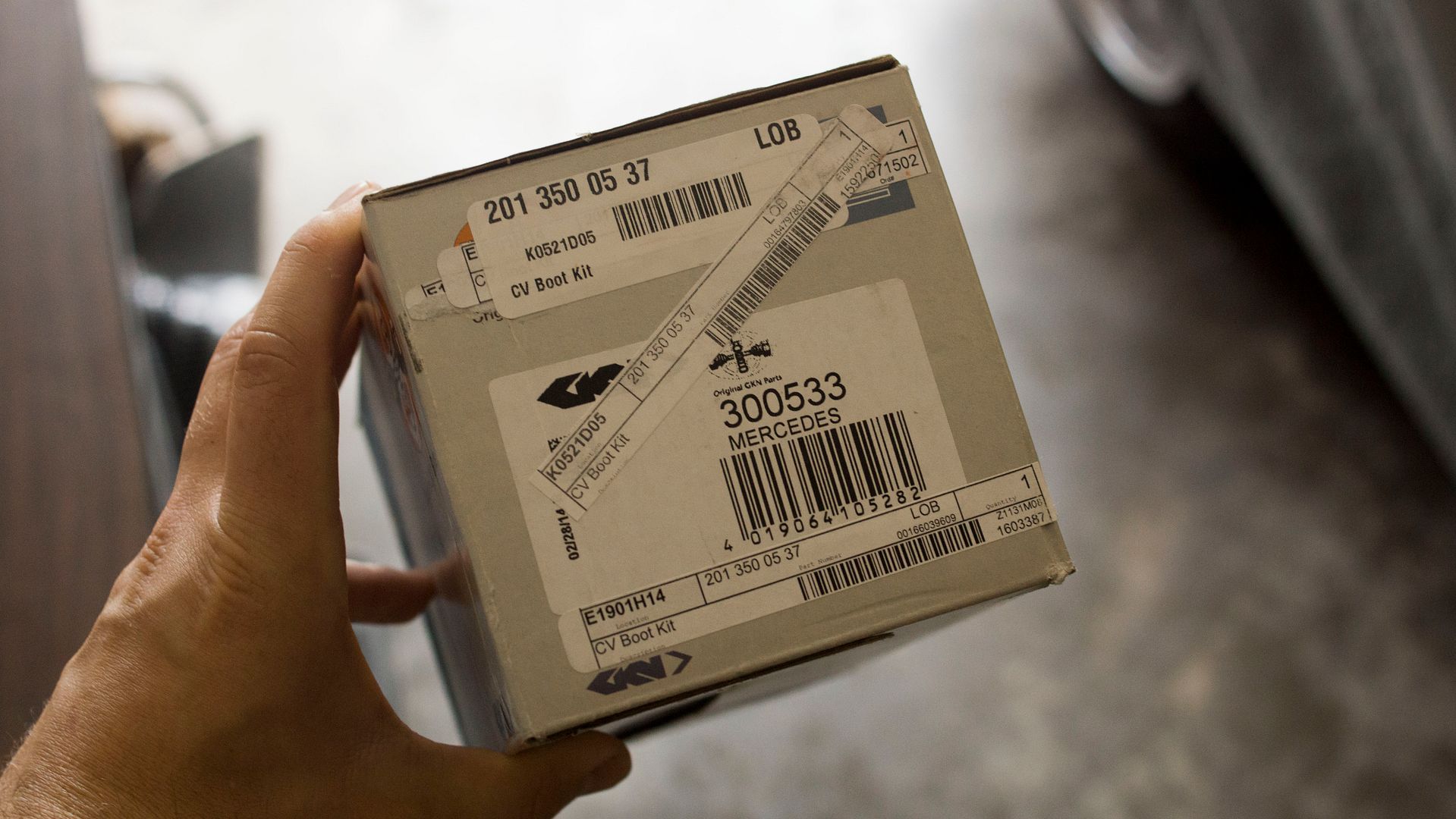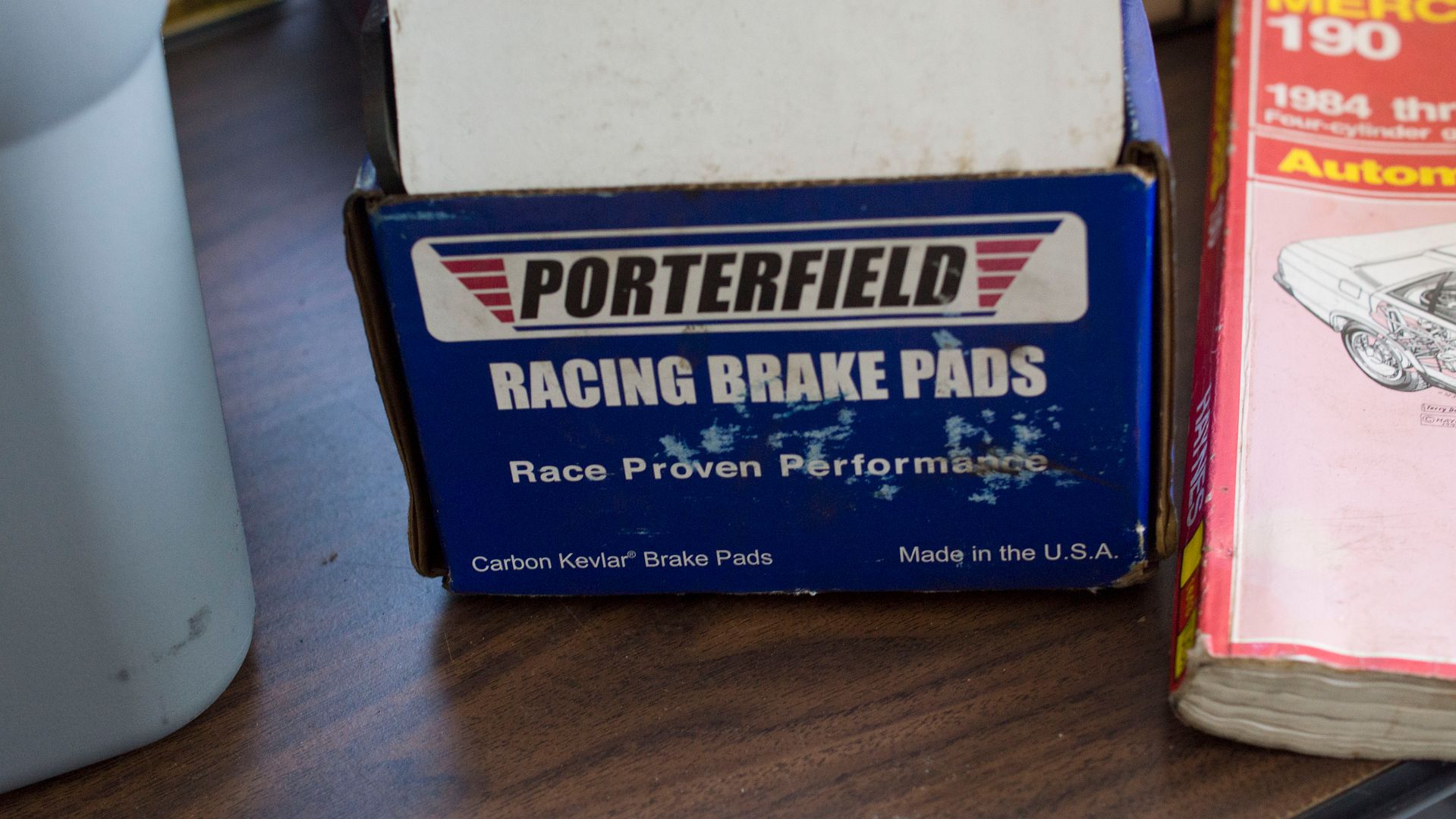 rotors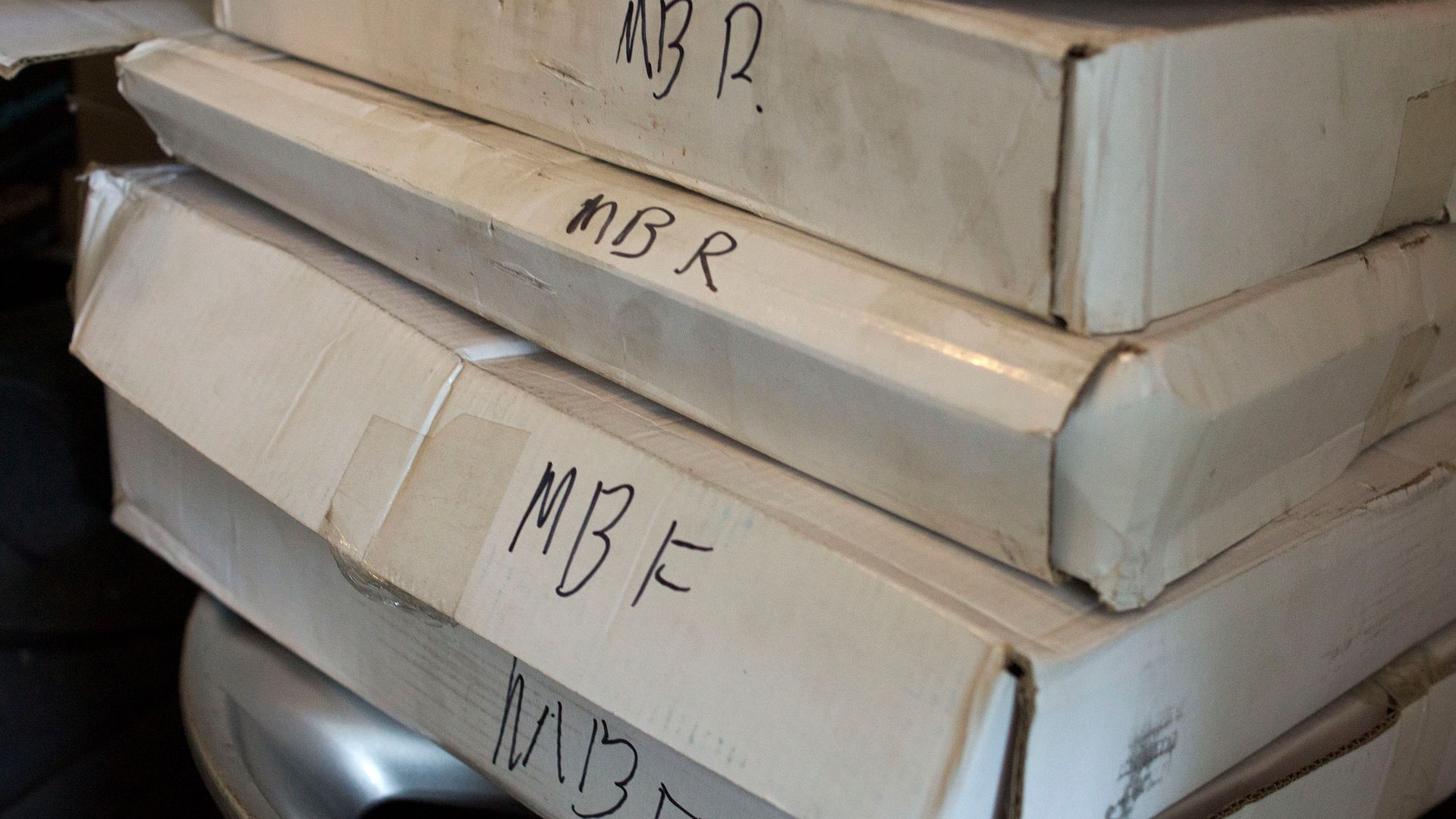 window regulators
interior parts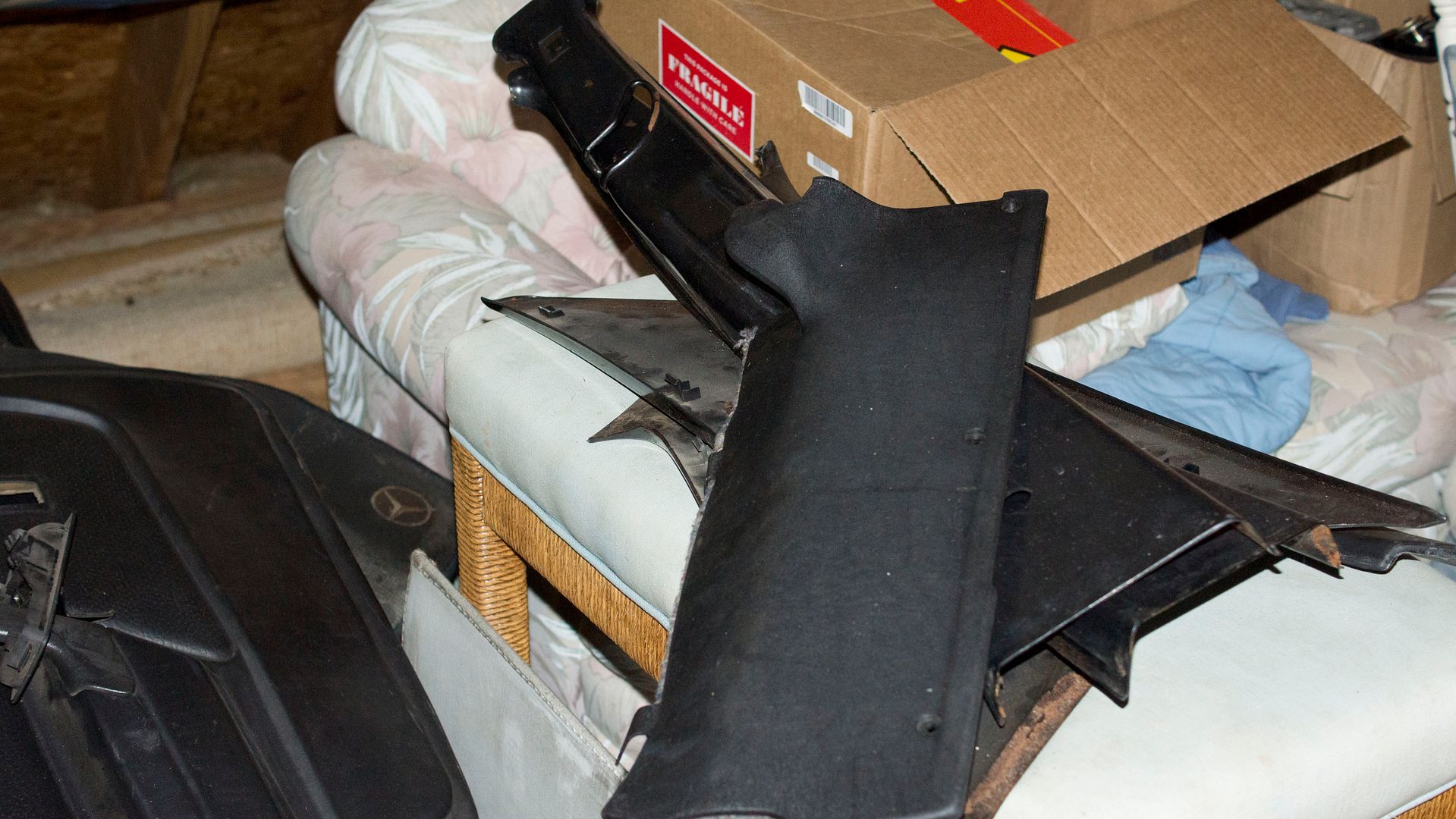 BenzWorld Junior Member
Date registered: May 2010
Posts: 28
Mentioned: 0 Post(s)
Quoted: 0 Post(s)
(Thread Starter)
post
#5
- too many photos
OZ superturismos (17x7.5 et 35) with Sumitomo HRIII's (215/14/17)
OZ superleggeras (17x8 et 35) with Falken 615K (215/40/17)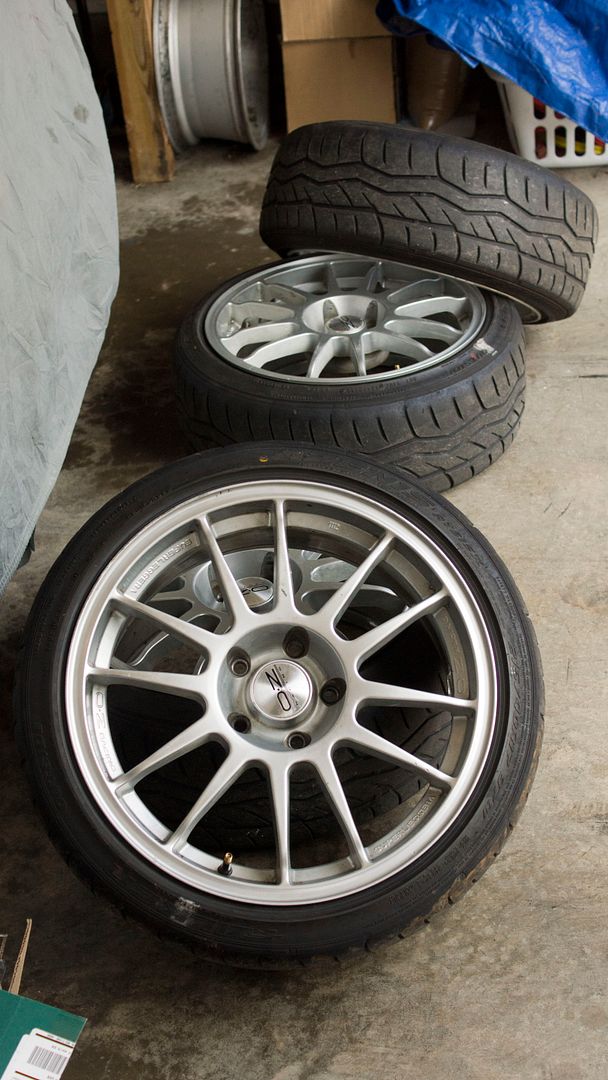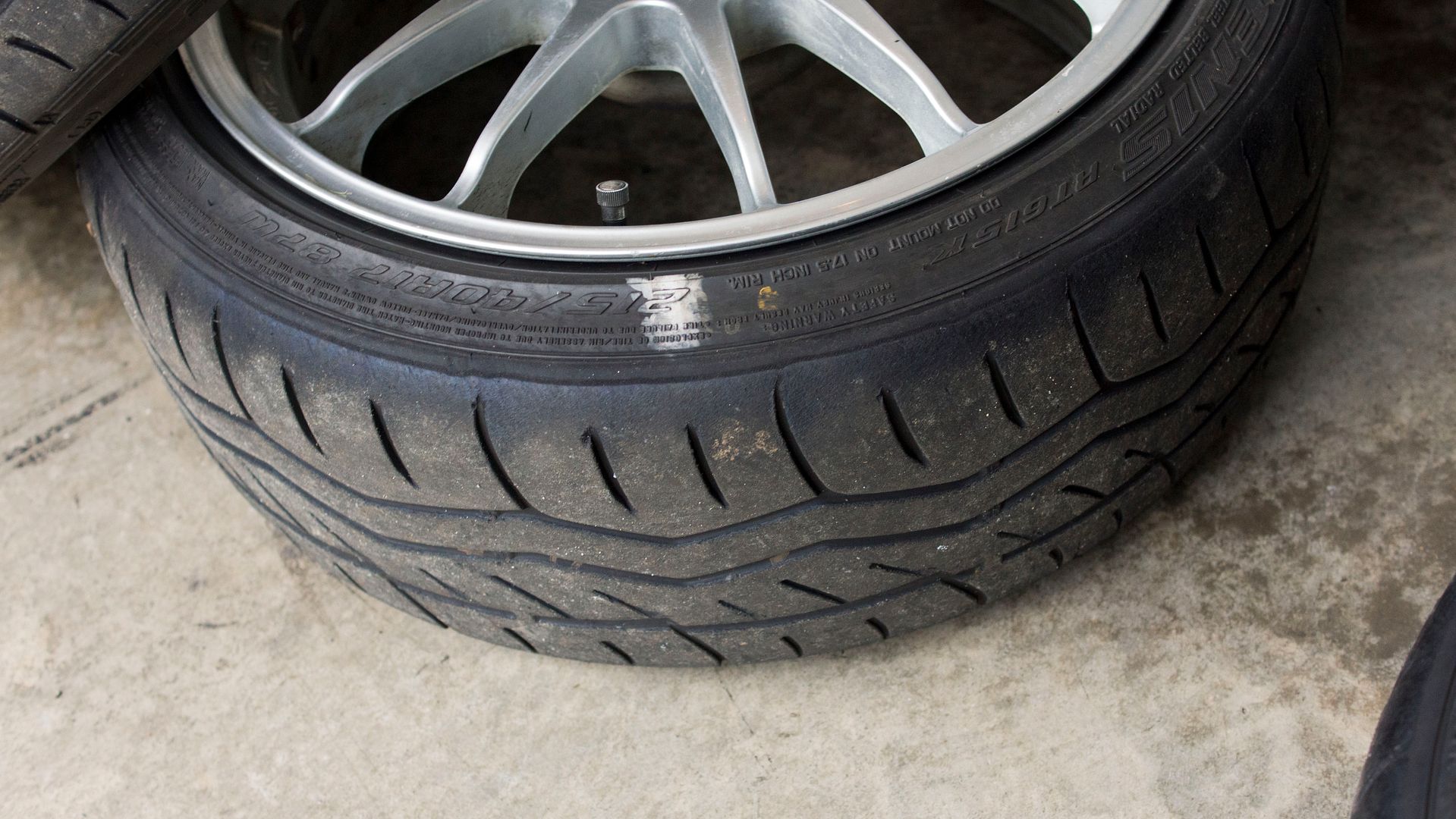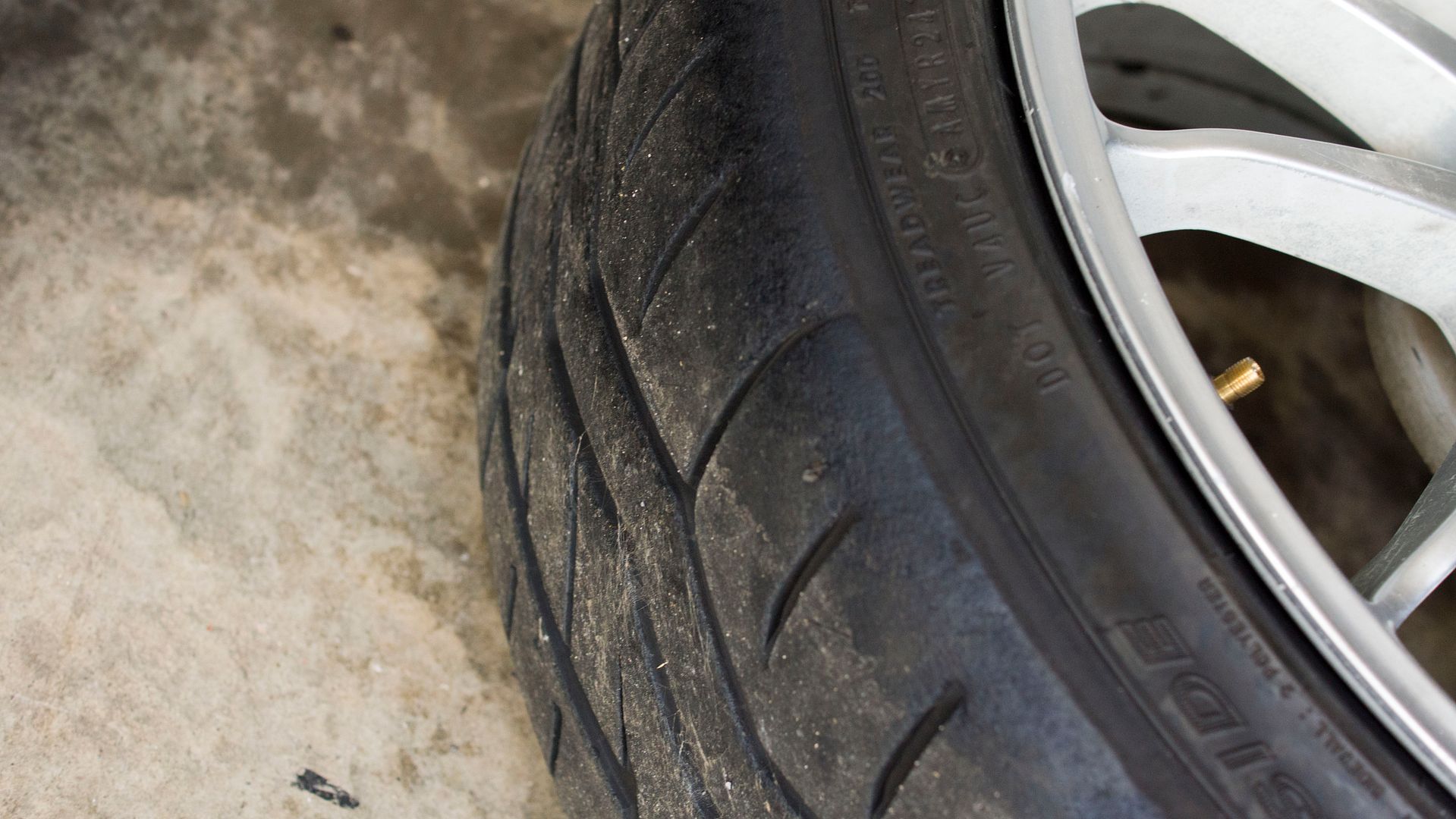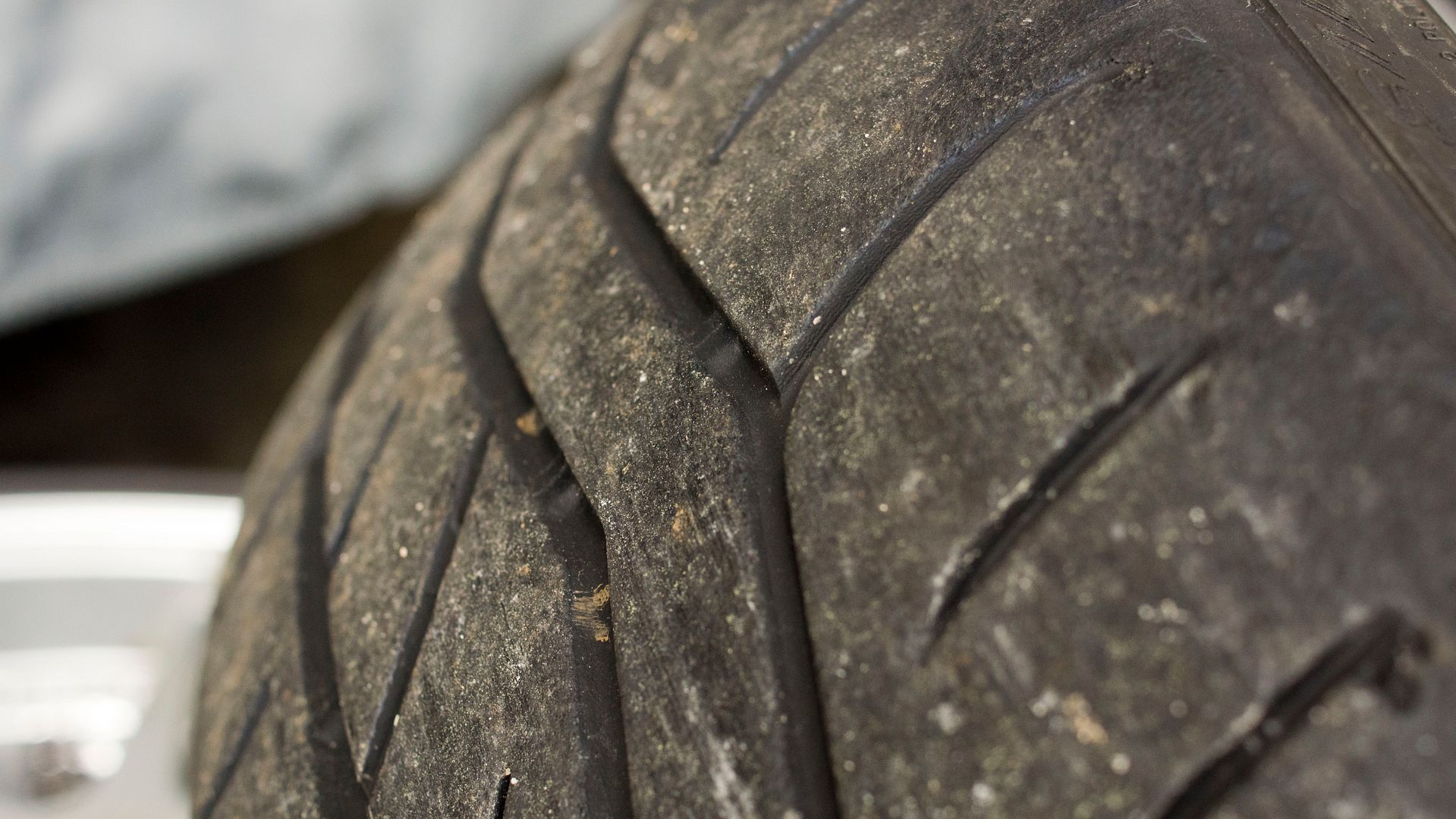 took some underside photos this weekend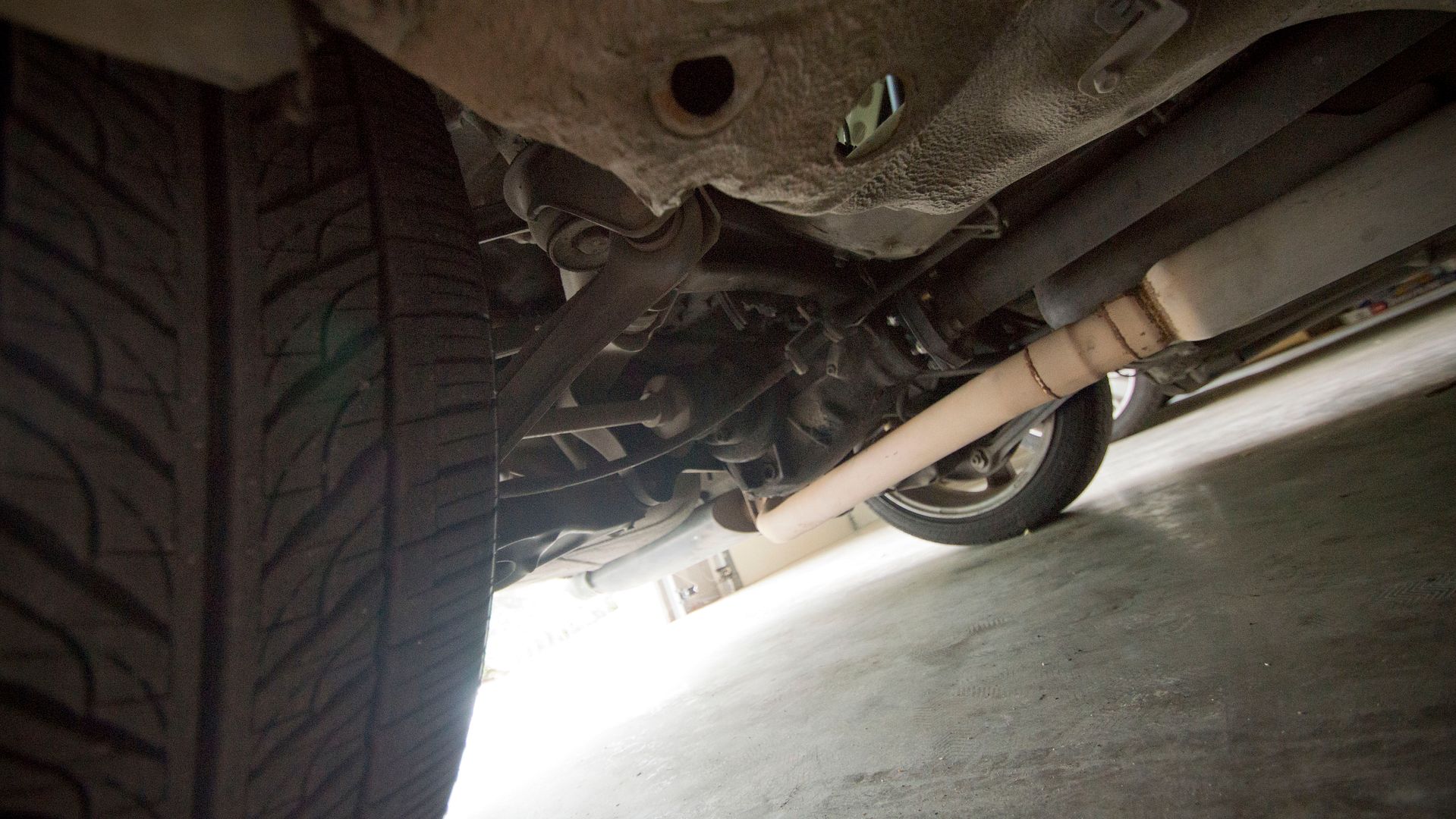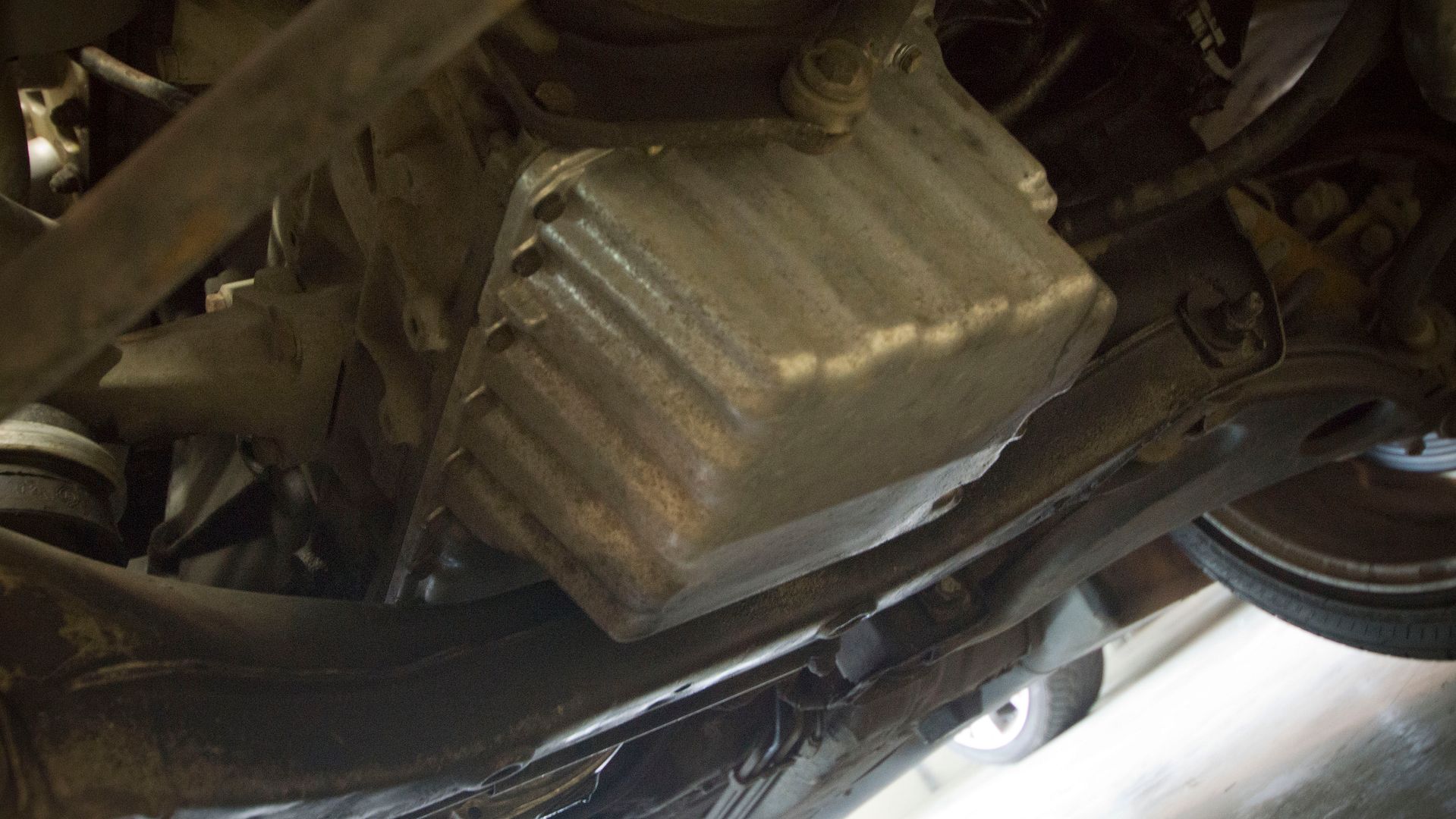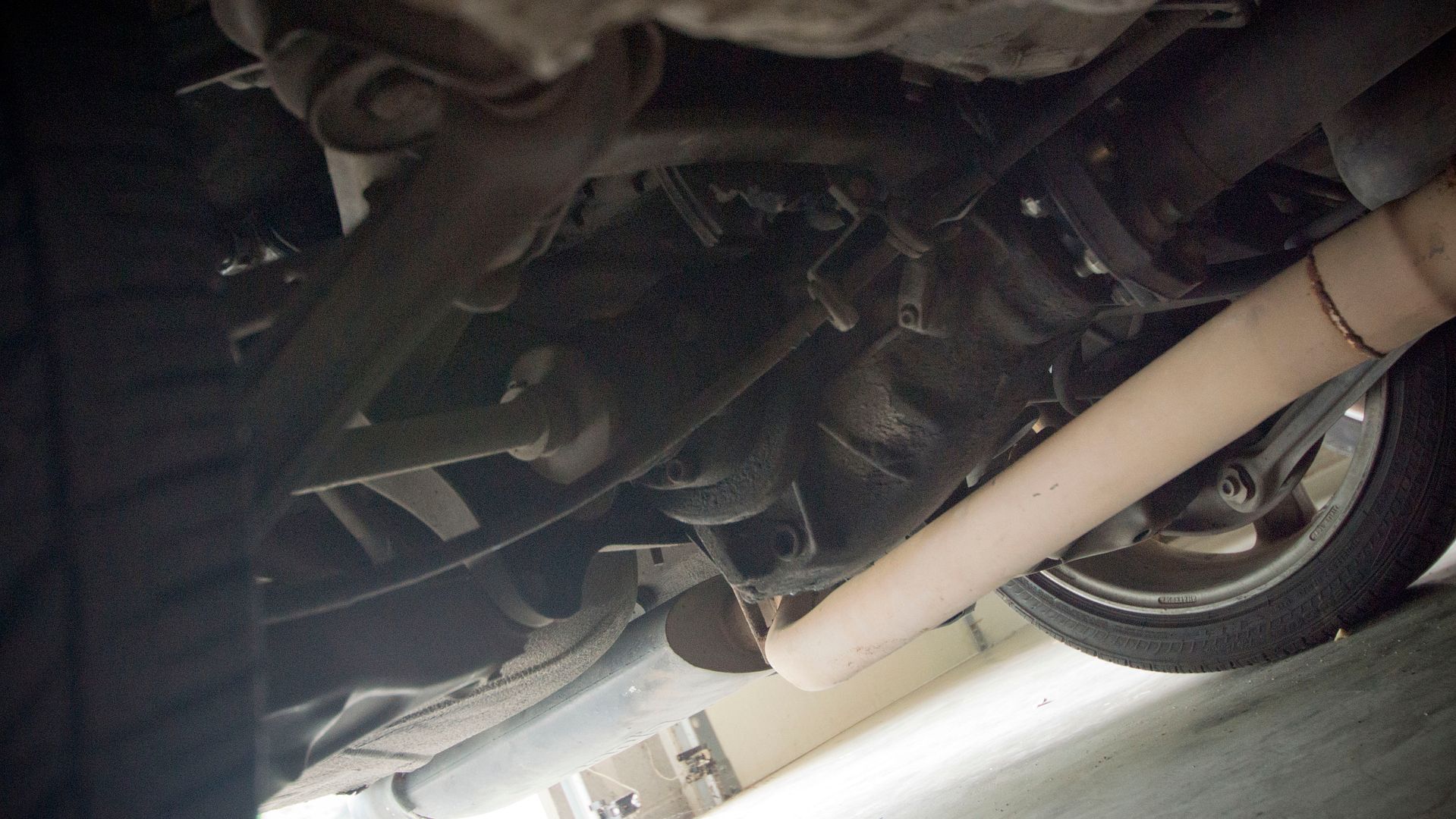 also re-badged the trunk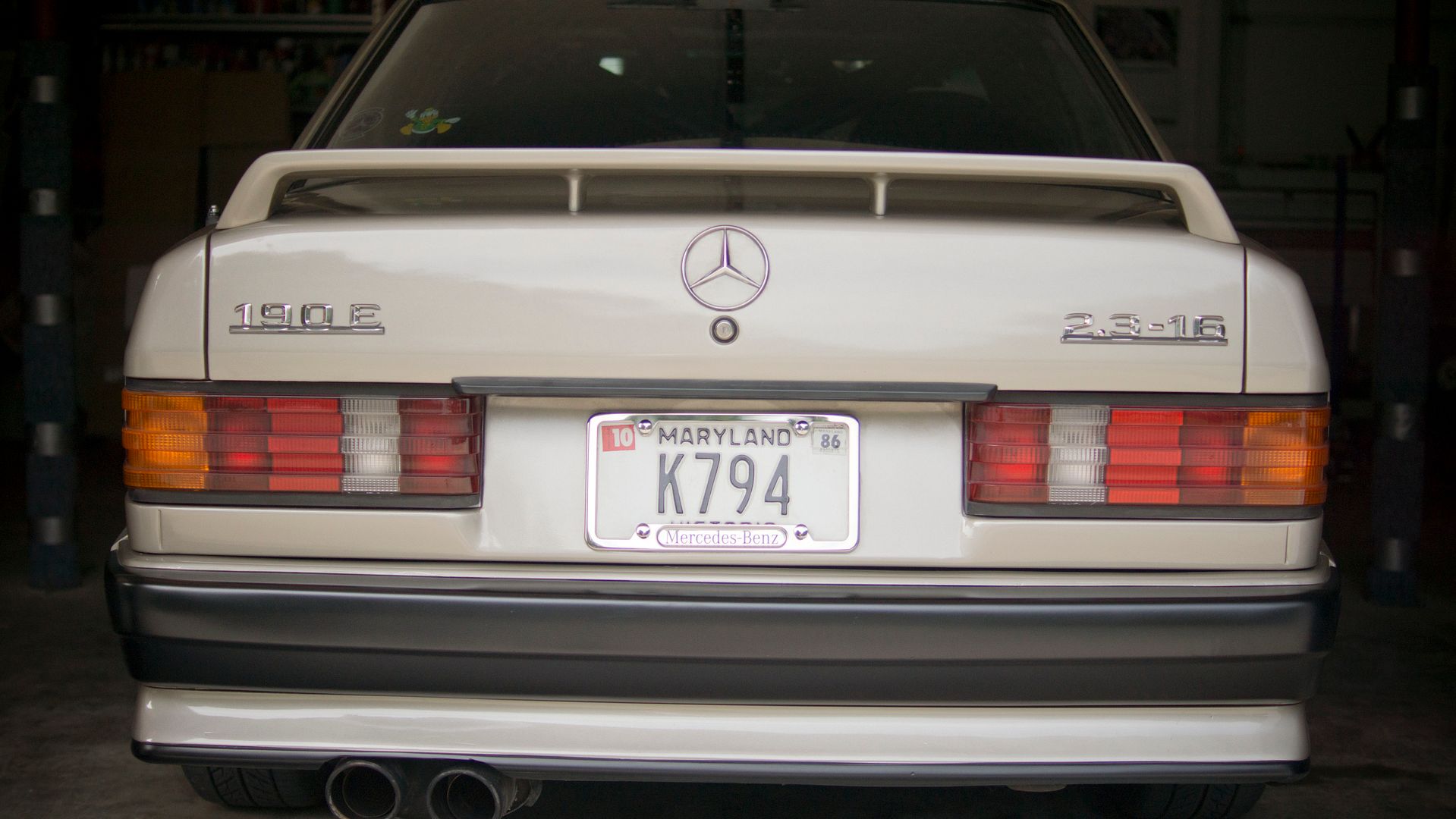 Gratuitous photos of it on track - note that the harnesses and recaros have been removed from vehicle
IMG_1620
by
Jaclyn Heck
, on Flickr
DSC_0843
by
Justin Howard
, on Flickr
photo on the superturismo wheels
DSC_0044
by
Justin Howard
, on Flickr
and still photo on the superleggeras
IMG_0064
by
Fraser Crane
, on Flickr
BenzWorld Junior Member
Date registered: May 2010
Posts: 28
Mentioned: 0 Post(s)
Quoted: 0 Post(s)
(Thread Starter)
Currently Active Users Viewing This Thread: 1

(0 members and 1 guests)