BenzWorld Junior Member
Date registered: May 2009
Posts: 7
Mentioned: 0 Post(s)
Quoted: 0 Post(s)
(Thread Starter)
FS: 1976 300D, $3500
---
**Sorry, price is actually
$3500
, not $4500!**
Hi folks, haven't been around these forums in quite some time. Certainly very grateful for all the wonderful advice & help I received over the years.
Sadly, I'm selling my beautiful Lucille. Due to medical issues, I'm no longer able to perform maintenance or drive her myself. She deserves to be owned and loved by someone who is able to care for her properly. I may never fully recover, and I refuse to let her suffer as a result.
I bought her from the original owner in New Mexico in 2008, with 94k miles. She came with the original fuel log and every maintenance record from Day 1, to which I have added. She was my daily driver for over 6 years. I've kept up with maintenance myself, including a new water pump, fuel injector lines, upgrading to pencil style glow plugs, replacing dash light bulbs, etc. I have some things that go with the sale, like a trunk gasket & mat, filters, original headlights, lots of illustrated repair manuals, and a vacuum testing kit.
Every mechanic who's looked at her has been in awe of her beautiful condition. They've all commented on how clean, free of leaks or deformities, and mechanically sound she is. I'm willing to provide contact information to any party who's seriously interested.
Though she's never been in an accident, she does have a few peccadilloes, like all old girls. There's a small vacuum leak somewhere that I couldn't track down. Sometimes in the winter, I'd have to manually shut off the engine. The oil cooler was removed by a licensed Mercedes mechanic. She currently needs a muffler & new glow plugs. She has cruise control, but I've never gotten it to hold speed.
She will need a paint job someday. The move from the desert to southern Ohio wore down the clear coat on the hood, roof, & trunk. While I was hospitalized this fall, her hood emblem was stolen, and an original hubcap was bent.
Please PM me if you'd like more information. I'll be happy to answer any questions. I could talk about her for hours!
For your viewing pleasure,
Also,
a video of a (very) cold start
.
---
Last edited by tnhand1022; 01-14-2015 at

10:02 PM

. Reason: oops - wrong price!
Lifetime Premium Member
So is the car in Southern Ohio?
---
Currently: 1967 250 SL, 1963 220Sb, 1965 300SE Lang, 1971 280SE parts car, 1972 Alfa GTV, 1965 Alfa Duetto, 1993 BMW R100R
Past: 1971 250 C, 1985 300 TD, 1967 250 S, 1968 280 S,1981 300 D, 1982 280CE, 3 Facel Vegas, Borgward Isabella Coupe, Alfa 2600 Sprint, Volvo P1900 (yes), numerous less interesting Volvos, ...
BenzWorld Junior Member
Date registered: May 2009
Posts: 7
Mentioned: 0 Post(s)
Quoted: 0 Post(s)
(Thread Starter)
The car is in Cincinnati; sorry about that!
Lifetime Premium Member
Some detailed pics will be helpful I am in Eastern Ky I am interested in the car for sure.

Also what is the horrible popping sound in the video every time you turn right hand it pops like crazy!!??
---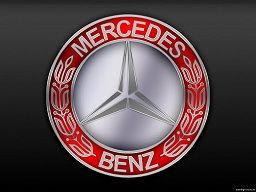 Currently Active Users Viewing This Thread: 1

(0 members and 1 guests)