BenzWorld Newbie
Date registered: Dec 2012
Posts: 3
Mentioned: 0 Post(s)
Quoted: 0 Post(s)
(Thread Starter)
FS: 1995 Mercedes s420 78k miles, NY!
---
Before I get bashed on post count I have been lurking these forums for a while and they have helped a TON. And I read the posting rules and I got lucky and didn't say anything about having a certain post count to put this up so...
Up for sale is my:
-95' Mercedes-Benz S420
-78k original miles
-2nd owner
-Black with tan leather, looks great in both out side and in. Some surface rust appearing around front and rear wheel wells but not bad and spotless underneath. Everything inside works from 6 disc CD player to the mirror controls etc.
-Located in Upstate,NY (exact address will be given to serious buyers)
-Looking for $5,900 obo (will entertain SERIOUS offers, but I don't need to sell this car kbb is around $7500 private party)
Car recently had:
-ALL pads, rotors, and calipers done
-Previous owner went to a MB dealer ship and had a new wiring harness done that totaled $7000 dollars. I think that's just crazy...
-New Michelin tires all the way around
-New battery
-Plugs, wires, cap and rotors just done
-New fuel filter
**I have all the receipts for this work done and will show/give them to the buyer.
"Issues" with the car:
-the ASR, ABS, and CEL are all on. Now before anyone flips a lid the car runs FLAWLESSLY. The CEL is one for a p0219 code (can take picture of my scanner showing that is the only code) which is exceeding vehicles calibrated rev-limit. Now I am still fairly new to these cars, but the car is being held at a 4500 rpm rev limit when factory is 6000 rpms. That light came on when I had to pass a car on a two lane road and hit that 4500 rpm rev limit. And with this, I believe it's limited due to the ASR/ABS lights on. Maybe it's limiting the power to make it so the car is unable to spin tires, kind of like a safety/limp "mode"? Which I am looking into now. I think it's possible to be just a ABS sensor. Again, car runs fantastic and can get an inspection no problem (OBD1).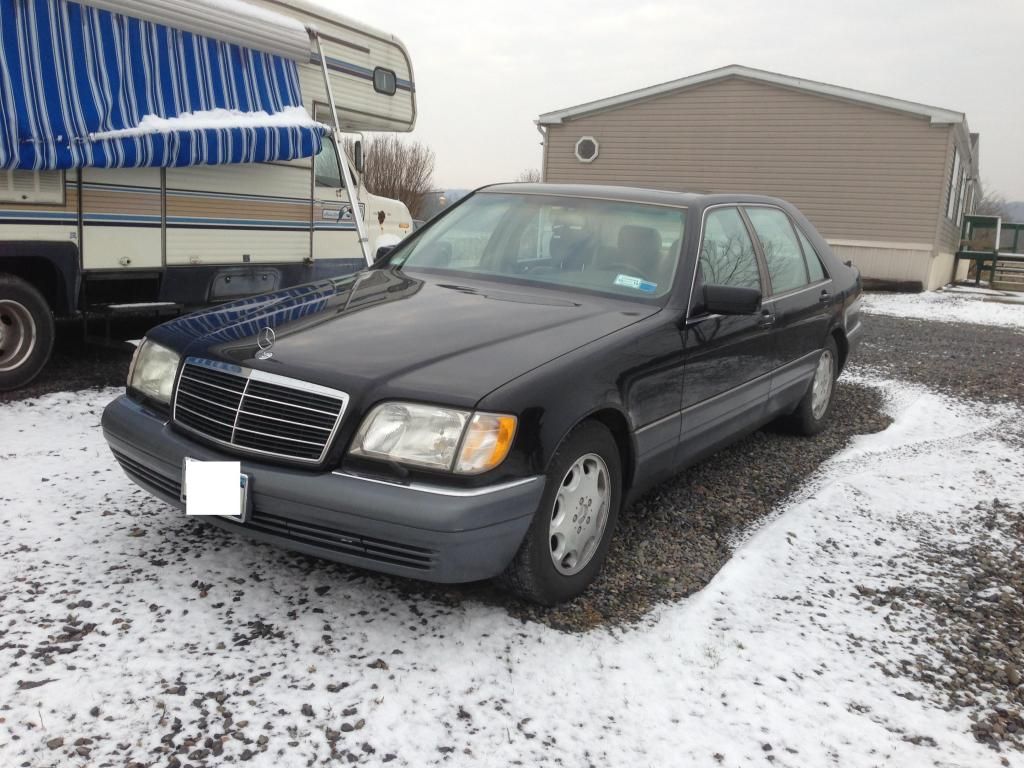 Sorry only pics I have available. If your interested in more pictures you can PM me here, email me (Drake1317@yahoo.com), or call or text me at (607)329-1449. Thanks!
BenzWorld Newbie
Date registered: Dec 2012
Posts: 3
Mentioned: 0 Post(s)
Quoted: 0 Post(s)
(Thread Starter)
Considering trades. I'm not picky
BenzWorld Newbie
Date registered: Dec 2012
Posts: 3
Mentioned: 0 Post(s)
Quoted: 0 Post(s)
(Thread Starter)
Currently Active Users Viewing This Thread: 1

(0 members and 1 guests)