BenzWorld Newbie
Date registered: Nov 2012
Posts: 2
Mentioned: 0 Post(s)
Quoted: 0 Post(s)
(Thread Starter)
FS 2007 E63 Wagon, 3rd Row, tons of recent work, $38k
---
All,
The time has come for me to sell my
2007 E63 AMG wagon
with
72,600 miles
. Features include
Keyless Go, the third-row seat, and Bluetooth
(the puck will be included with the car - syncs perfectly with my iPhone). Color is
Pewter over Gray
. Iíve owned the car since April 2012 and 64,000 miles. Iím selling it because I like to change cars often; Iíve had 16 in the last two years. That isnít to say I donít maintain them properly, as the maintenance records below will show. At 7 months, this one has been in my stable longer than any other, which is a testament to just how much I love it.
The best part of the car is its mechanical condition, which can be described as
virtually flawless
. I purchased the car and took it to a local MB dealer for a thorough inspection; they informed me of around $8,000 in work that needed to be done. I did all of it. Additionally, in May, I became annoyed at a humming noise coming from the differential. The dealer told me that the only fix was to replace the diff, though must customers just leave it as itís not a huge deal. I replaced the diff.
I have the following maintenance records
(all since Iíve owned the car and a few from the prior owner):
PREVIOUS OWNER
- October 23, 2008: A Service, brake fluid replacement - Mercedes dealership
- August 4, 2009: A Service, bumper touch-up ($571.77) - Mercedes dealership
- September 23, 2010: Mercedes dealer service included oil change, brake fluid, etc.
- December 28, 2011: Two new Michelin Pilot Sport rear tires ($869.95) - Tires Plus
- April 2, 2012: Replace bulb, minor repair? ($130.36) - Mercedes dealership
MY OWNERSHIP
- April 10, 2012: Passed emissions - State of Georgia
- May 12, 2012: Full inspection ($174.95) - Mercedes dealership
- May 17, 2012:
Replaced rear brake discs and pads, performed front wheel alignment, replaced engine mounts, replaced upper ball joints, replaced front tires, oil change, replaced brake fluid
($2,677.60) - Mercedes dealership
- May 22, 2012:
Replaced differential, repaired side marker lights
($2,613.80) - Mercedes dealership
- September 17, 2012: Replaced front tire [discovered a side wall tear] ($334.61) - Goodyear
- October 5, 2012:
Replaced front brake rotors
and front pads, refinished front and rear bumper ($2,948) - Independent MB mechanic
- November 2, 2012: Updated ECU to remove check engine light; performed oil change ($302.39) - Mercedes dealership
Mechanically, the car needs nothing
following its new differential, new front suspension components, new engine mounts, completely new brake discs and pads, and fully new tires, all replaced within the last year. Cosmetically, the ONLY issue I am aware of is a non-functioning Keyless Go door handle on the driverís side. All other handles work fine, as does the engine start/stop button on the gear lever.
The car has been in two minor cosmetic accidents since I bought it - both very small and requiring just a few days in the body shop. (Classic Collision in Atlanta - an MB Certified body shop) Very small, but I do believe they will hit the Carfax.
Iím confident
this is one of the finest E63 wagons around
, and Iím also confident it can provide thousands of miles of worry free driving to the next owner after I did so much work. I have a clean inspection report from the MB dealer in Duluth, Ga. following the diff replacement showing only the front rotors as ďneeding attentionĒ (which I later had replaced).
Please contact me with any questions or to see more photos (I took 30). I figured I would start here with this and go to AutoTrader this week if I donít get any immediate interest. My
asking price is $37,999
, and the vehicleís VIN is
WDBUH77X87B086841
. If youíre interested, feel free to send a PM here or an e-mail to
dougdemuro@yahoo.com
. I have the carís
clean title in hand
.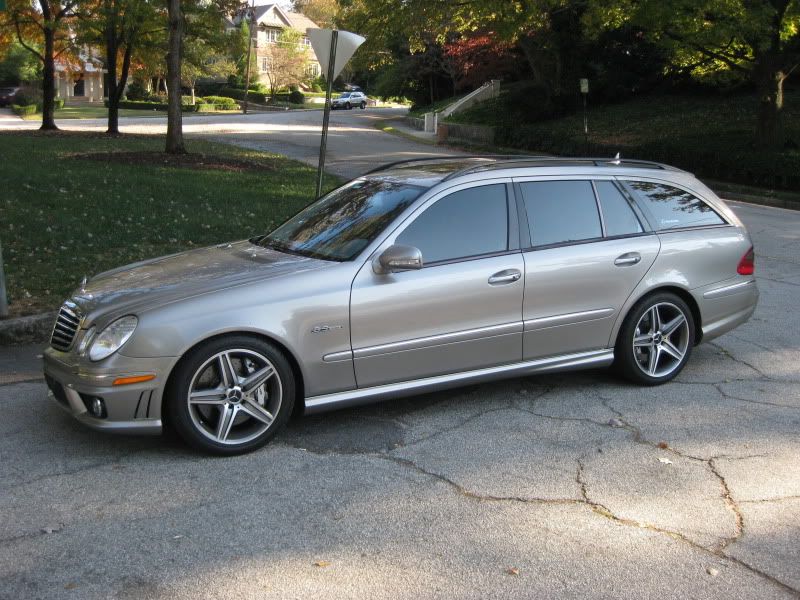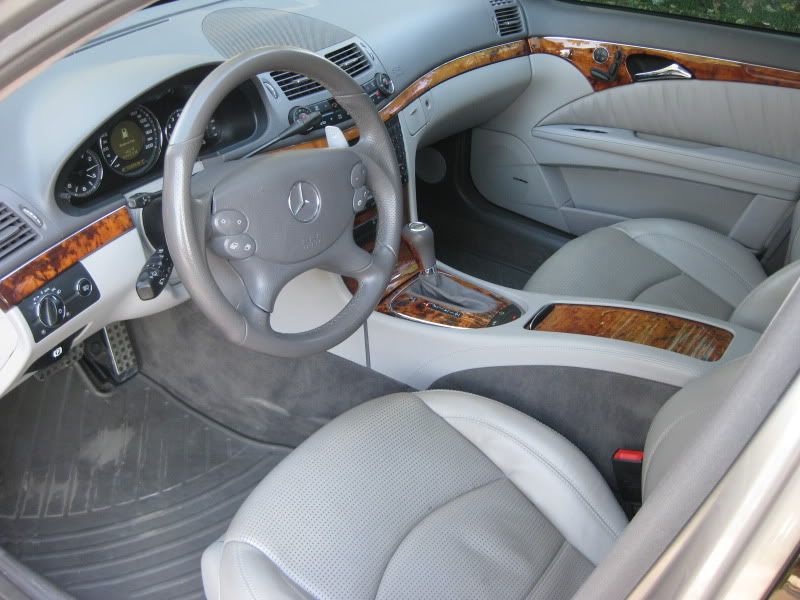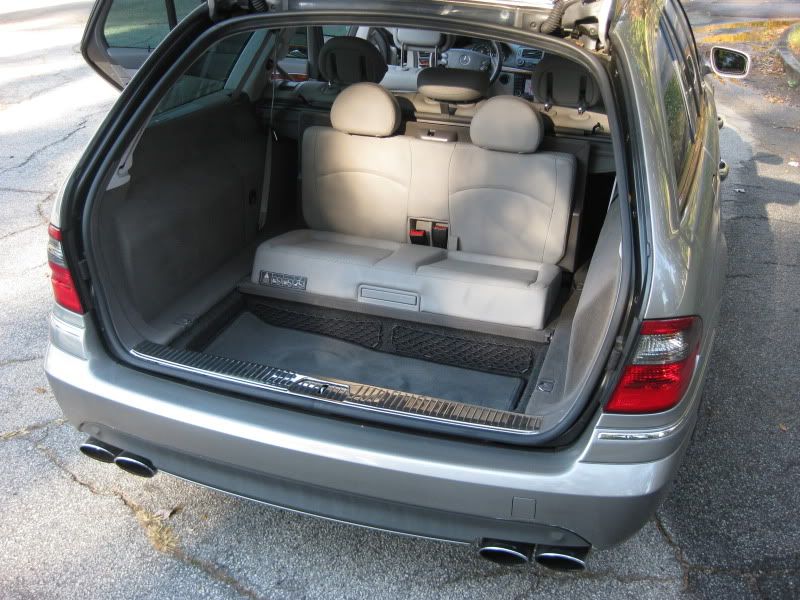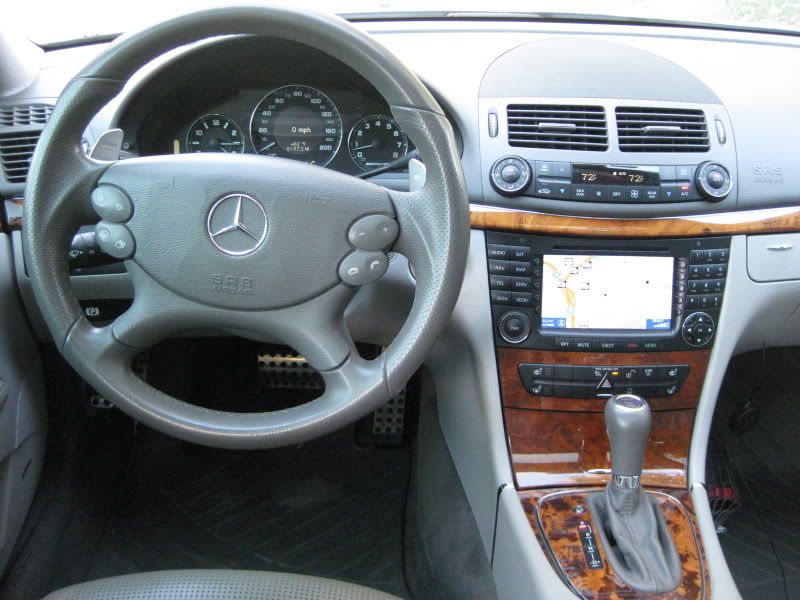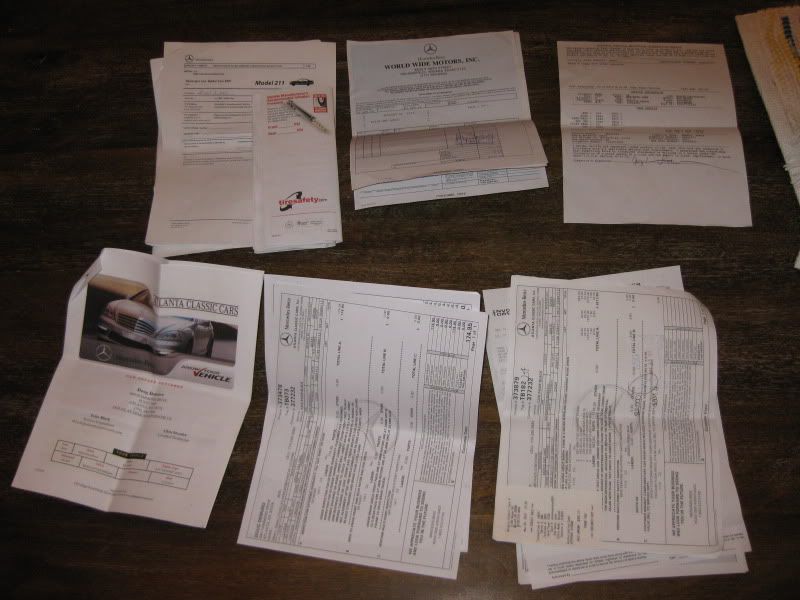 BenzWorld Newbie
Date registered: Nov 2012
Posts: 2
Mentioned: 0 Post(s)
Quoted: 0 Post(s)
(Thread Starter)
Bump for a price drop to $34,599.
Currently Active Users Viewing This Thread: 1

(0 members and 1 guests)